Through the power of combination, Work and Reveal provides a deeper understanding of mobile employees and the work they do.
With Work and Reveal, Admins can increase:
Visibility by seeing their jobs on the map alongside their vehicles so they know exactly where their resources are, and why
Productivity by viewing unassigned jobs on a live map so they can find the nearest vehicle, dispatch, and get to work – fast
Data Accuracy by combining vehicle locations with fieldworker job times for proof of service and accurate time-keeping to save you money
How does it work?
The integration automatically syncs Work Fieldworkers to Reveal Drivers, customize what job information displays on the Reveal map and, choose icons and colors to reflect job types and statuses.
Admins will create a Job in Work, assign a Fieldworker and dispatch that Job.
After a short delay, Admins will notice the Job (i.e. Work Order) they created in Work will plot on Reveal's Live Map.
Work Orders will display a balloon that summarizes the work details.
With the combination of both Work and Reveal, Admins will have access to more powerful reporting by gathering important data from both GPS activity and job statues.
Admin can analyze the amount of time a driver spends at a work order location over a period of time using the Work Order Summary report.
Admins can use integration data to link Work Orders to vehicle stops to see which stops were associated with scheduled jobs using the Work Orders Daily Report.
Admins can compare a driver's on the job time and their vehicle on site time using the Work Order Variance Report.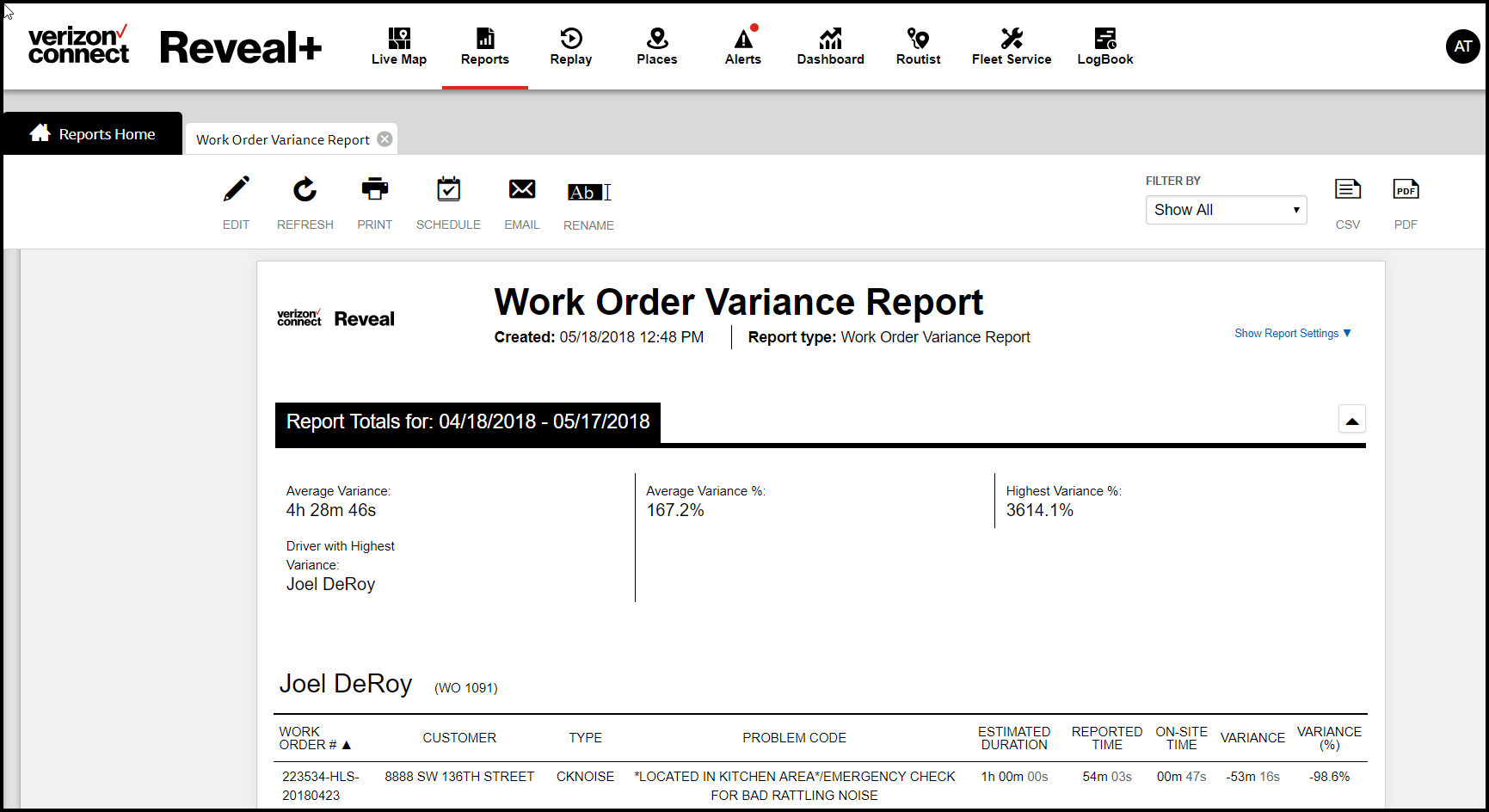 Learn how to link Fieldworkers in Work to Drivers in Reveal.