GPS coordinates are captured when a Fieldworker performs any one of the following actions on the WorK mobile apps:
Clock In/Out
Start and Finish travel on a Job/Task
Pause and Resume travel time on a Job/Task
Start and Finish a Job/Task
Pause and Resume a Job/Task
Work is currently using two different methods to determine a Fieldworker's GPS coordinates depending on the platform they are using (Android or iOS).
Android
For Android Work is using methods provided by Google (Android's parent company) to retrieve location.
The methods provided by Google enable WORK to retrieve the GPS coordinates of the last known location of the phone. (see description on Android site).
WORK is entirely dependent on the accuracy of Googles GPS service for this data.
If the Fieldworker is working in a location with low connectivity this could affect the accuracy of the last known location captured by the phone may not accurately reflect their current location.
iOS implementation
For iOS, Work is using a method provided by Cordoba (Apache Software Foundation), a leading provider of enterprise-grade software frameworks.
The methods provided by Cordoba infer location information from network signals such as IP address, RFID, WiFi and GSM/CDMA cell Ids (see description on Cordoba site).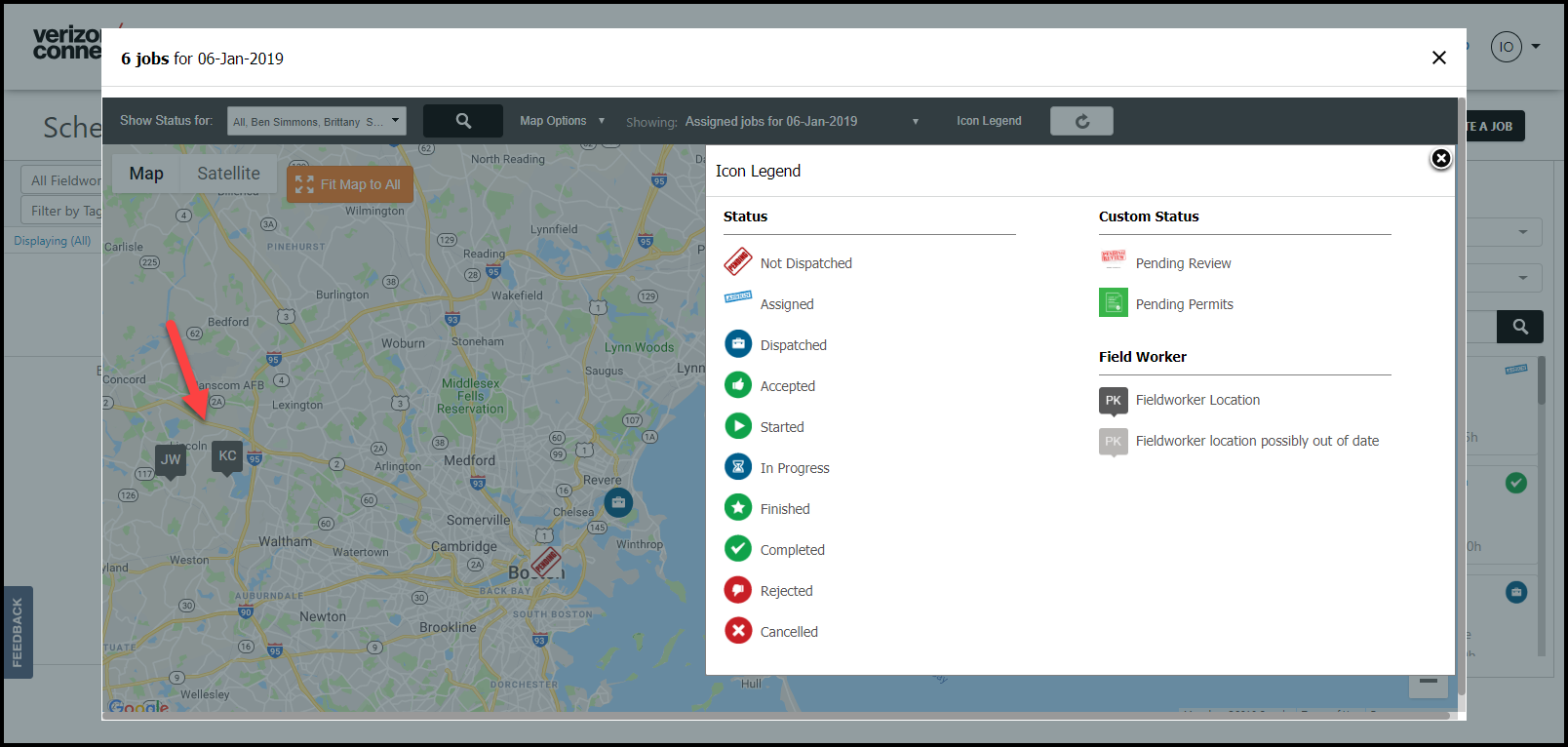 For continuous GPS tracking of Fieldworkers, please contact us about Reveal, real-time fleet monitoring solution, and learn more about how Work and Reveal work together.