Pricing of an Item can be updated within a Job/Quote record or from Accounts.
Job/Quote Record
Prices can be changed on the Job/Quote card and that price will only be reflected on this one job or quote.
From the Job Record, Select Invoicing & Payments.

Select Add Item/Labor to search and find the item.

From the Item Record, update Sell Price and select Save.
Note: Sell Price Ex* list the item price without tax and Sell Price Inc* lists the item with tax.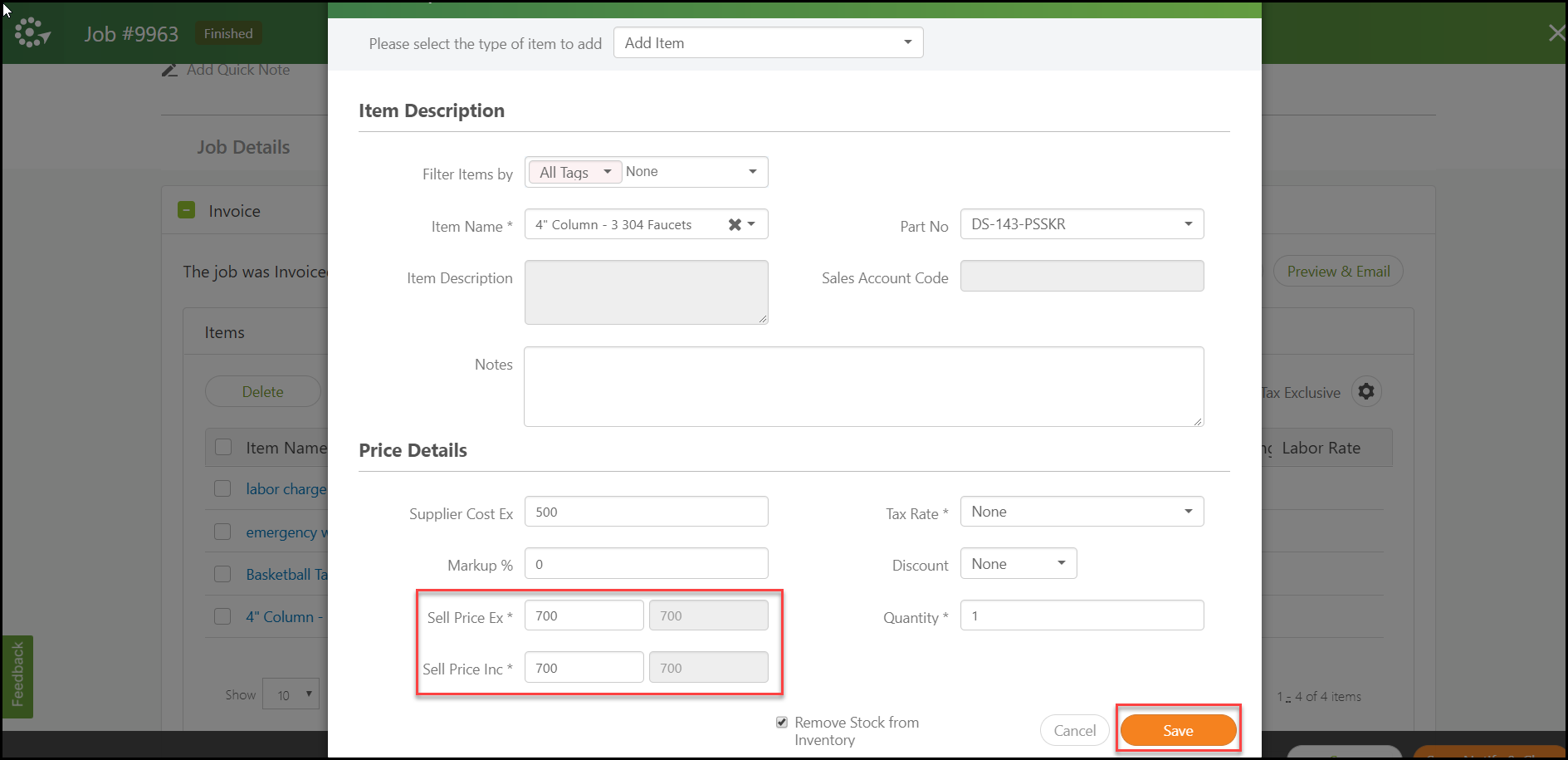 Inventory List
From Accounts, select Inventory to search for the Item.
Note: Admins can search for an Item by Part No, Item, Description or Filter By Tag.

Once you found your Item, select Part No or Item to open Item Record.

From the Item Record, you can update the Price and Tax Details section then select Save.
Note: Supplier Cost is not printed on the invoice that will be sent to the Client.