From Clients, select Import Clients.
*Note: It is recommended that Admins import clients in batches of 2,000.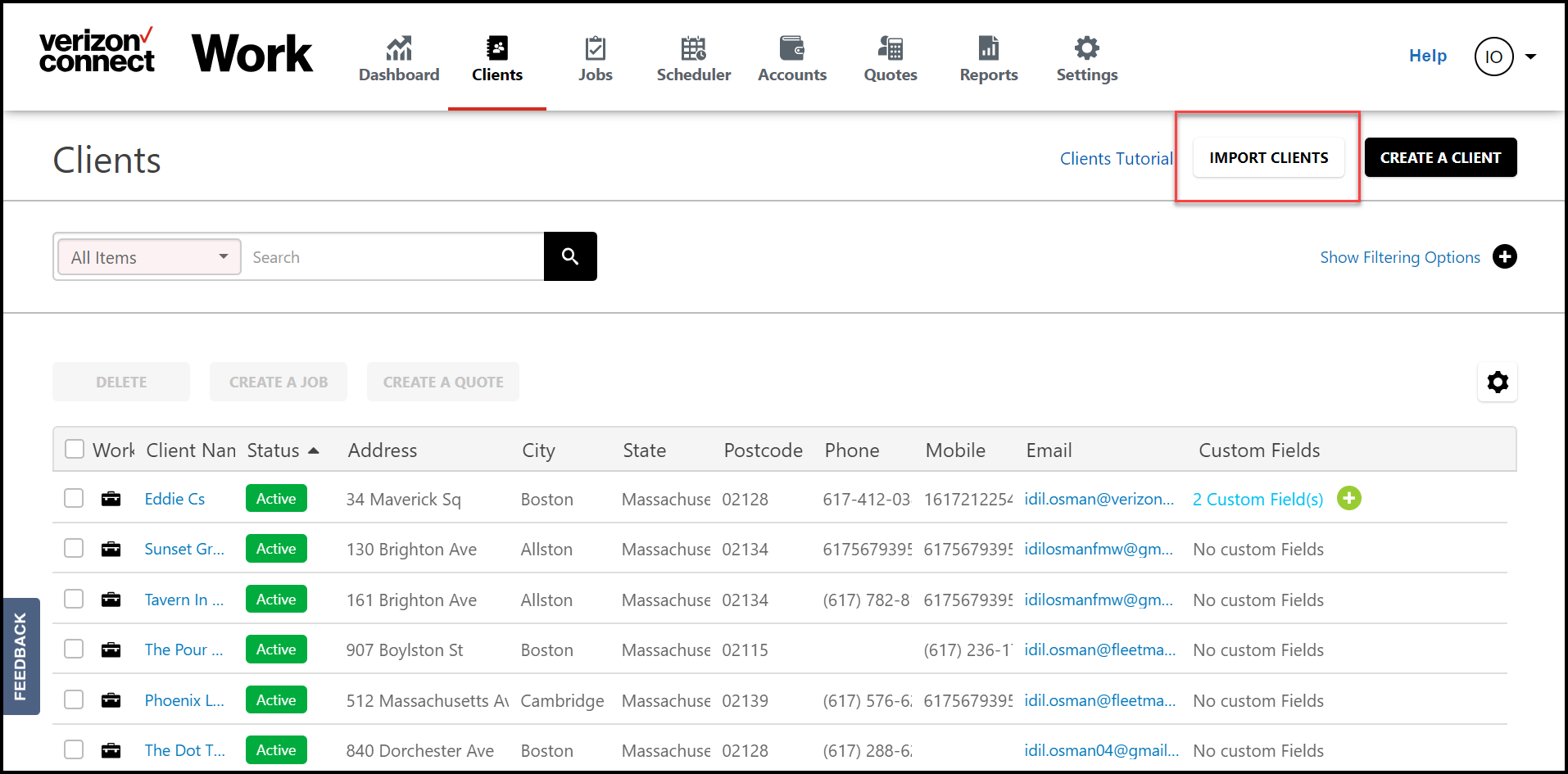 Select Download Template File.
Save the Excel template to your computer, and add your client data.
Note: To ensure a successful import, please do not modify the column headings.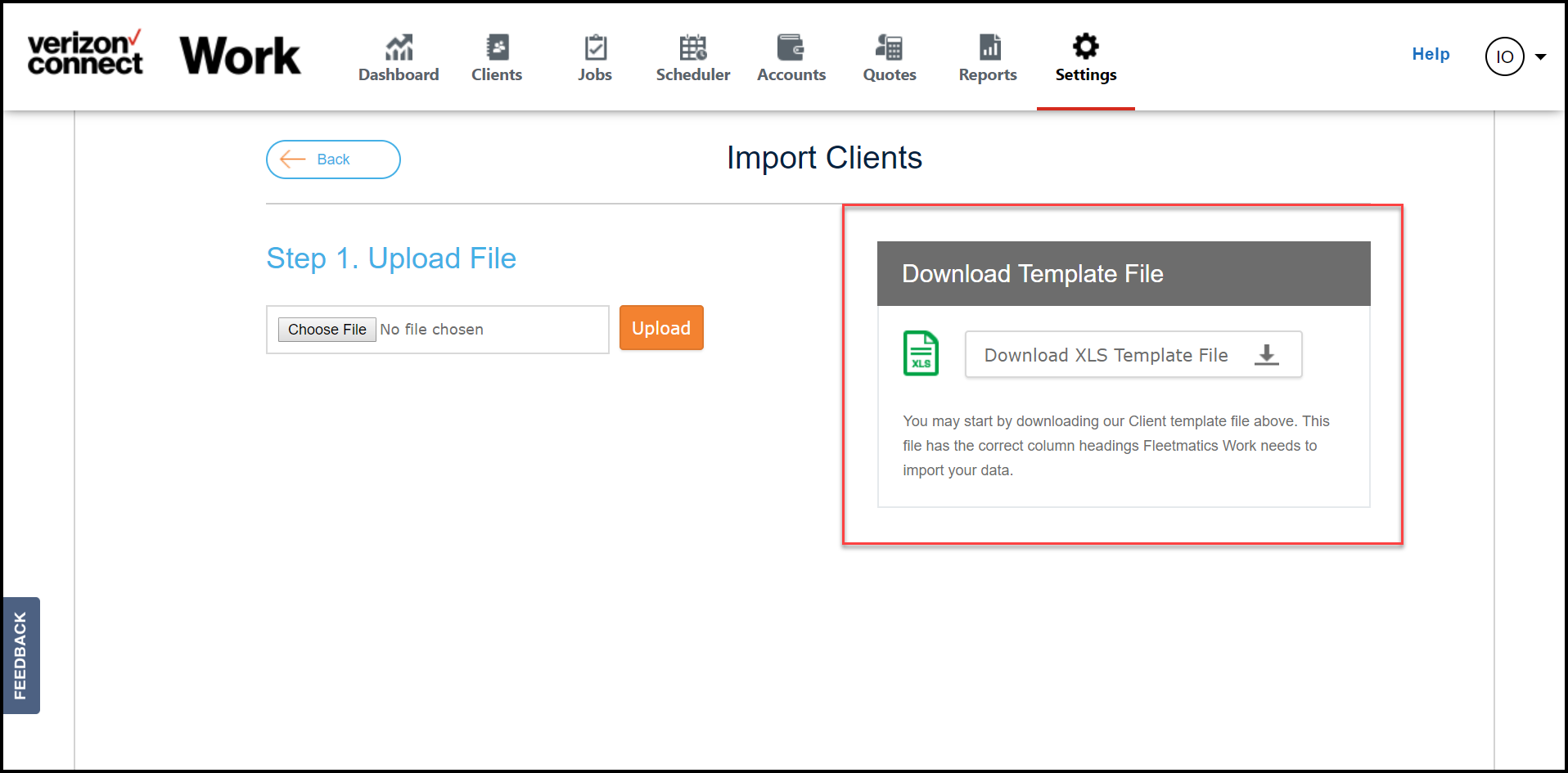 Select Choose File and upload the excel template from your computer.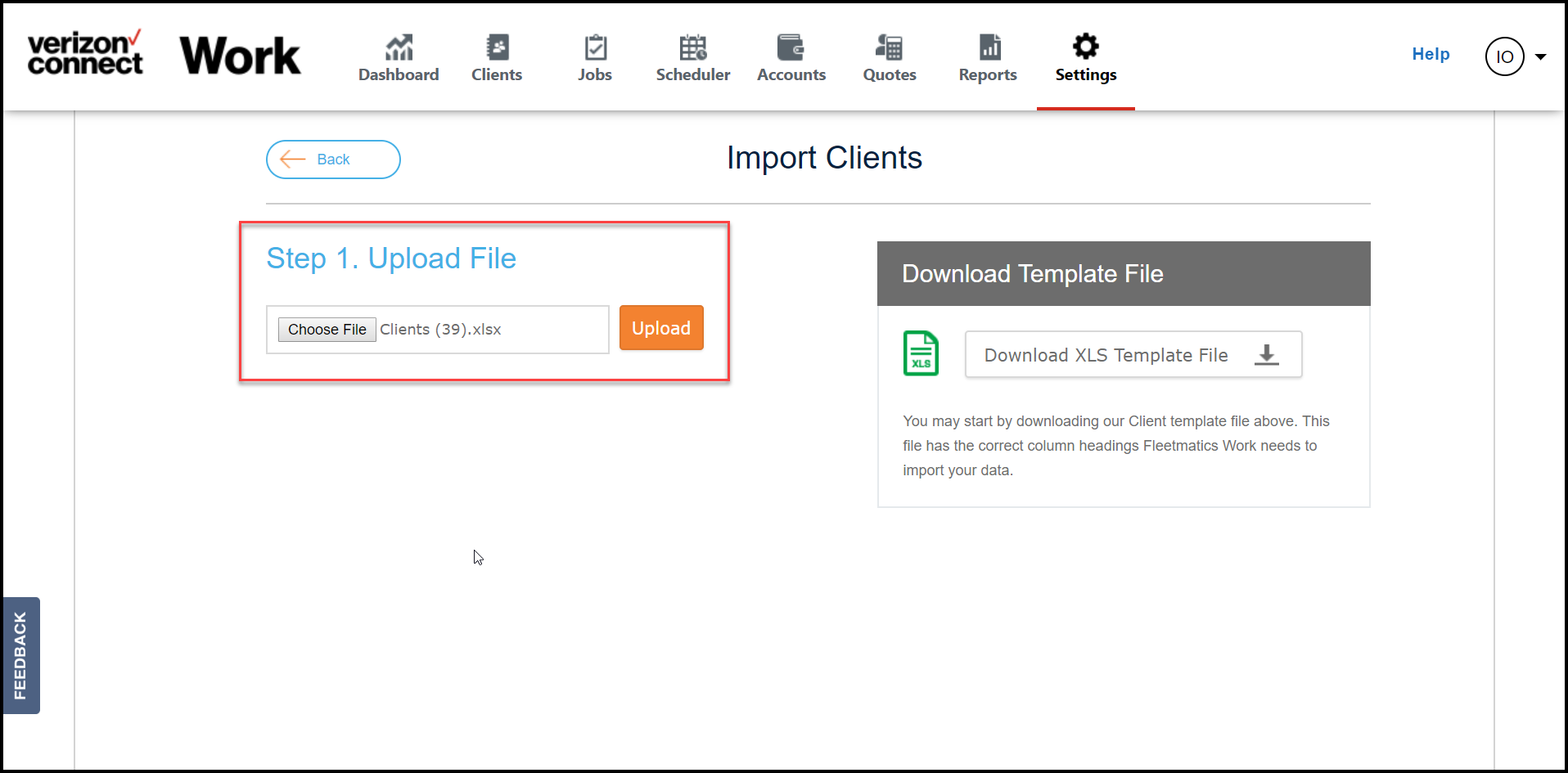 Lastly, set the mappings between columns from the excel template and Work below then select Import.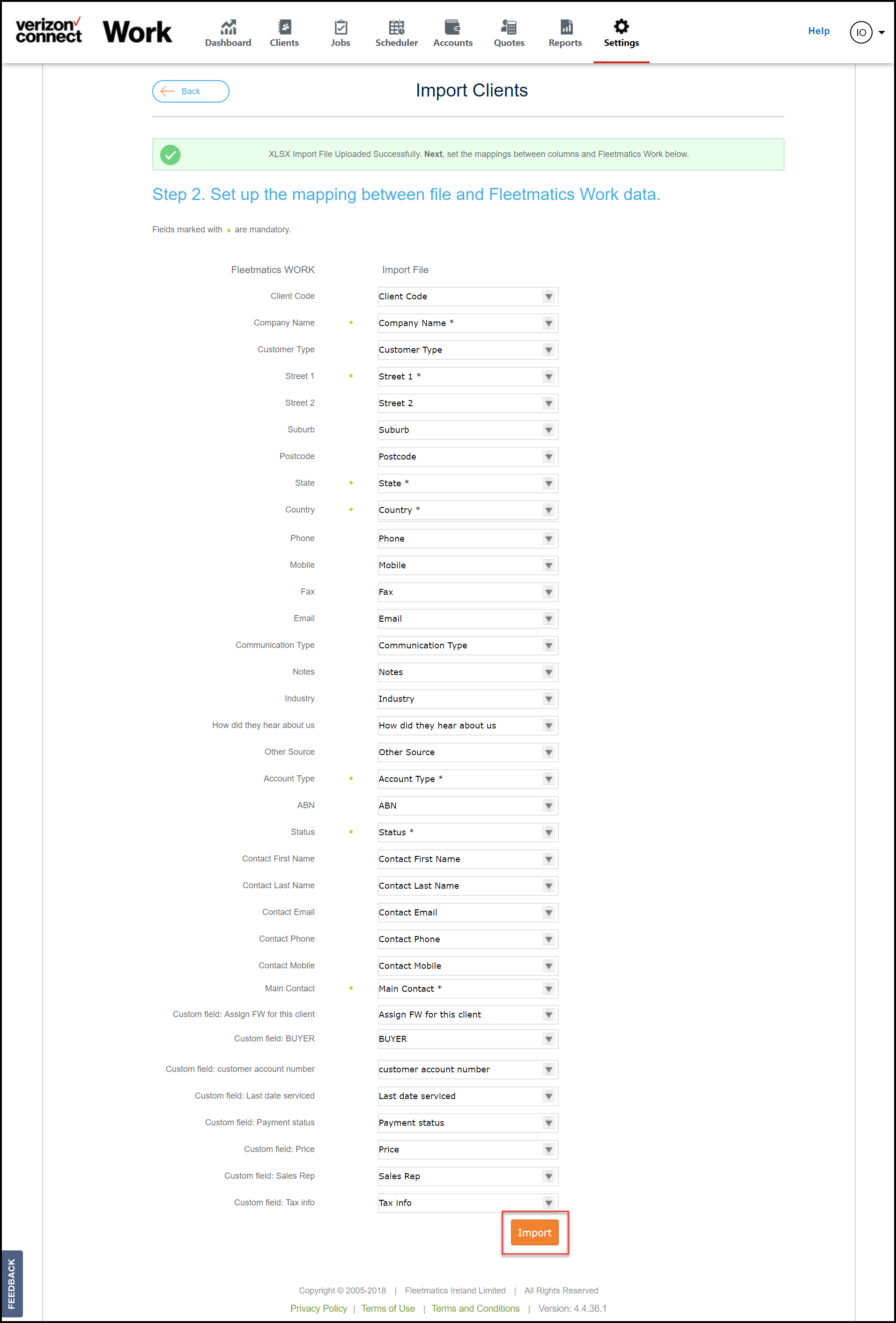 Once the excel template is uploaded You will be alerted when the import is complete or you can view the progress on the import history.