Work allows both Admins and Fieldworks to send E-mail communications to their customer with Job updates. When an E-mail is sent from work, it will be addressed from one company E-mail address.
Admins can update this E-mail address from Settings, select Company Settings then Company Details.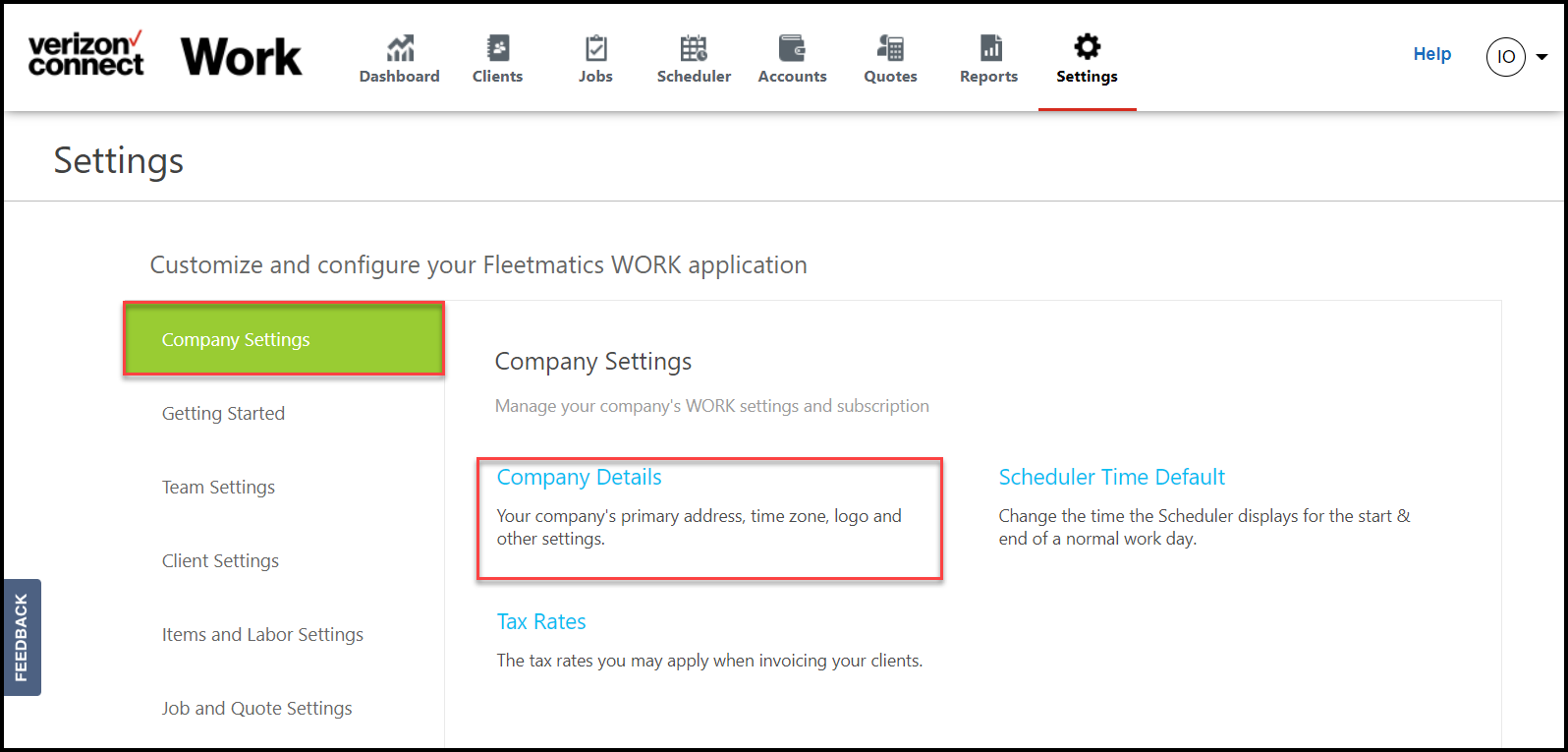 From Company Details, select settings then update the E-Mail address and select Save.