Admin looking to see how long Fieldworkers are on a Job will find the Jobs Per Fieldworker Report.
From Reports, Select Jobs Per Fieldworker Report.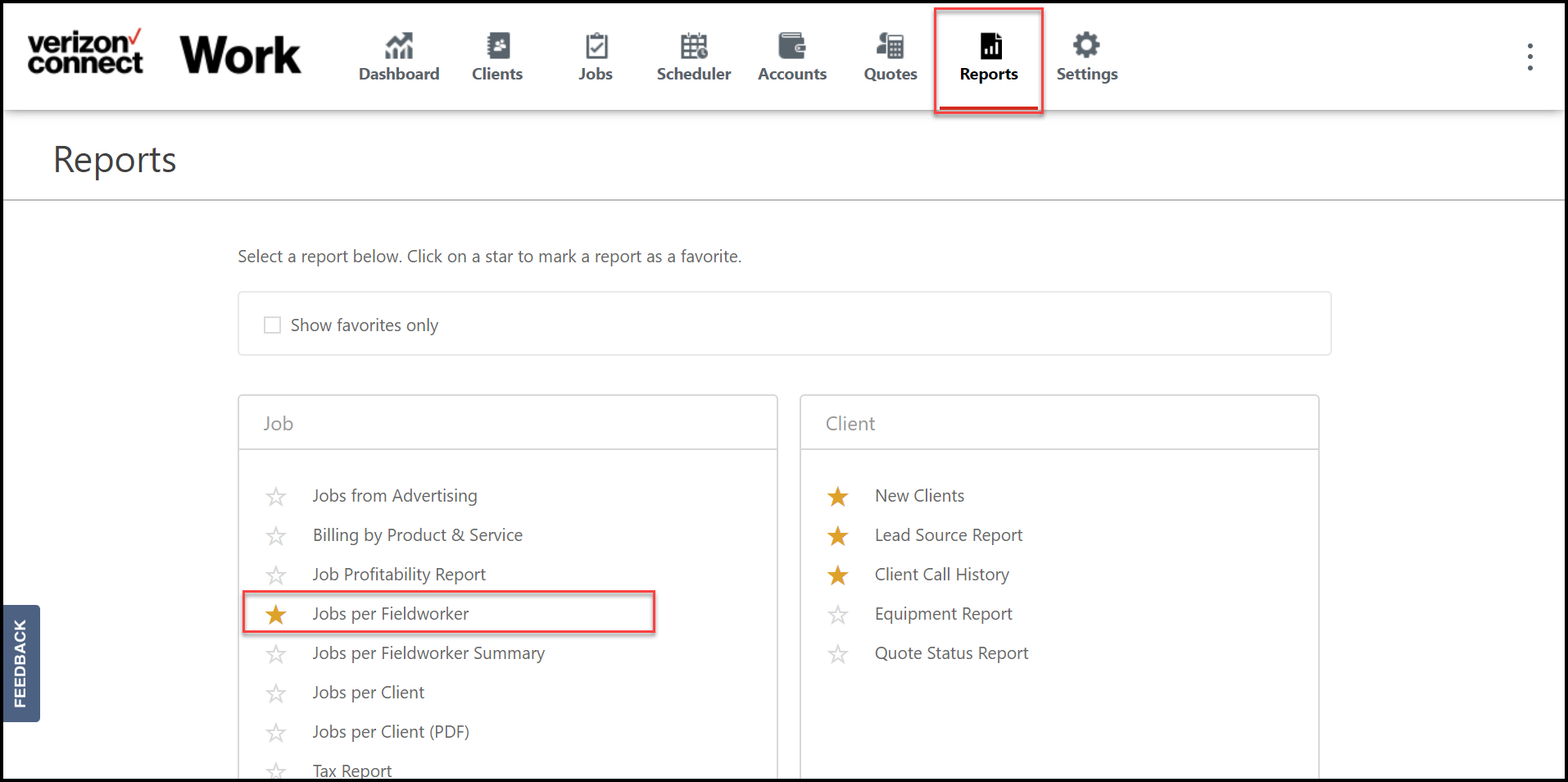 Admins can select one or all Fieldworkers and a date range for filters on this report. Once you choose your filters, select Run Report.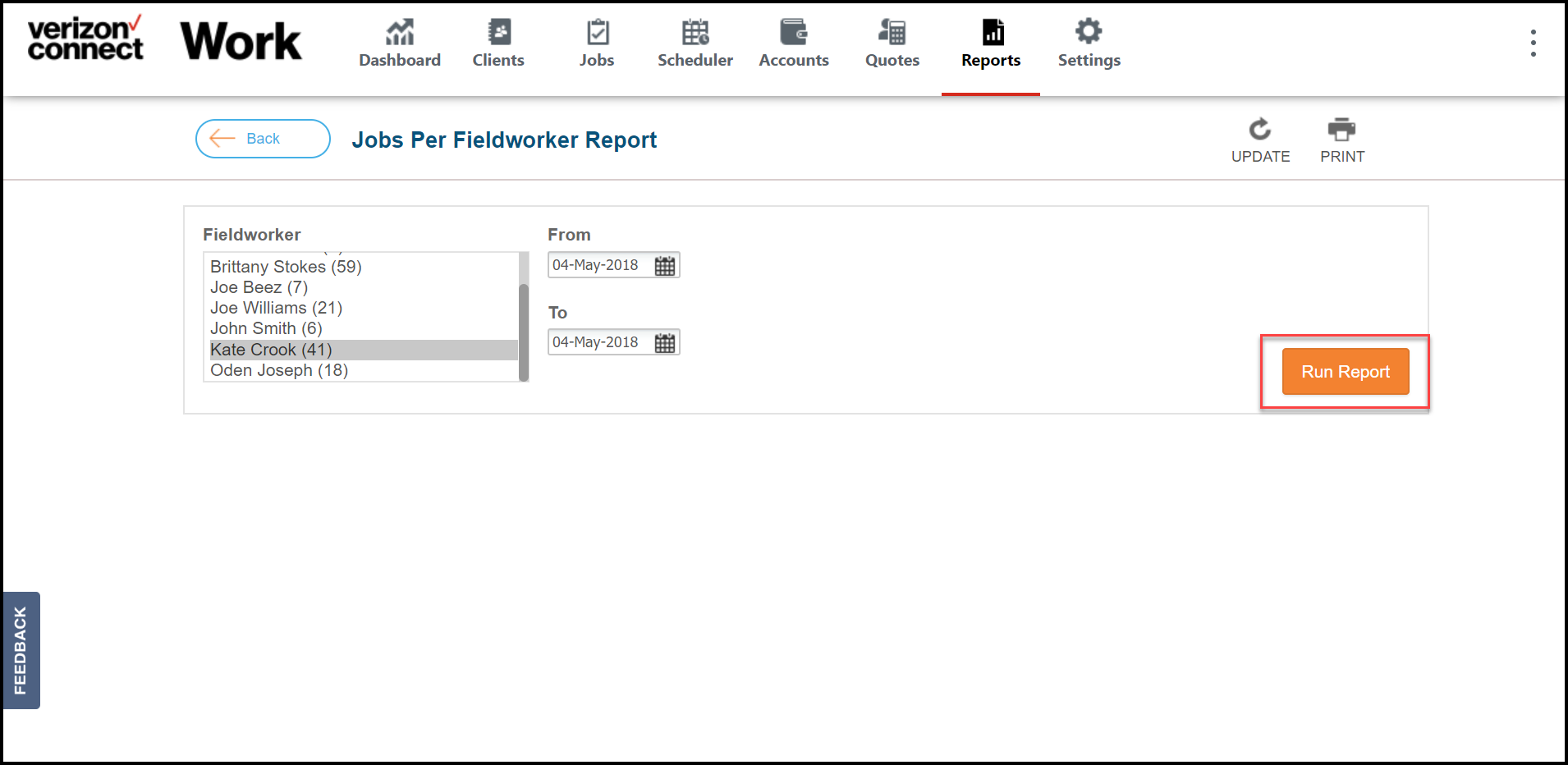 The report will display the Job Details as well as Invoice Details. Admins can print this report by selecting Print.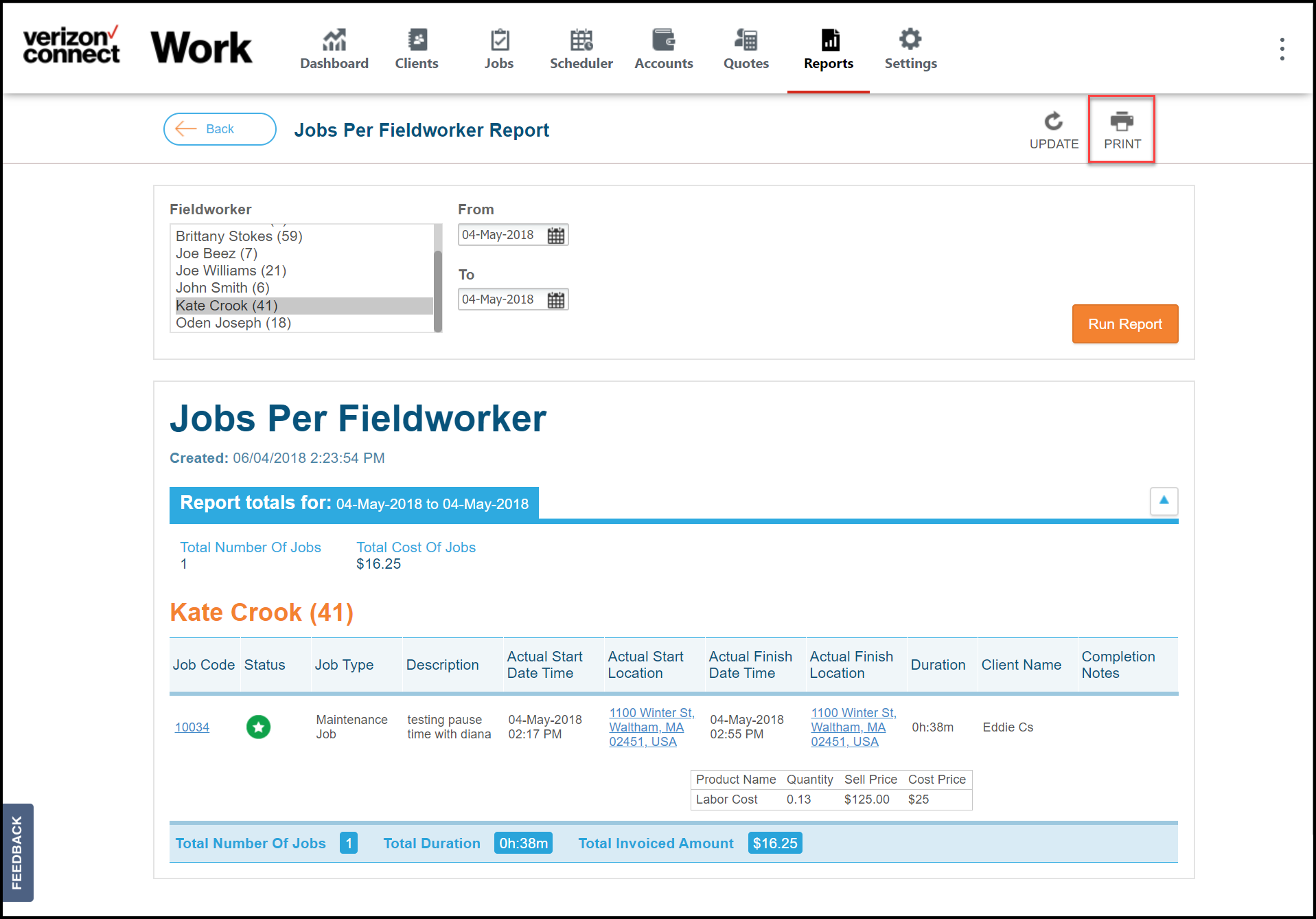 Learn more about Reports.