Admins that require additional information for their Client Equipment can create Client Equipment Custom Fields such as, meter readings, warranty status, and preferred service date.
From Settings, select Client settings then select Equipment.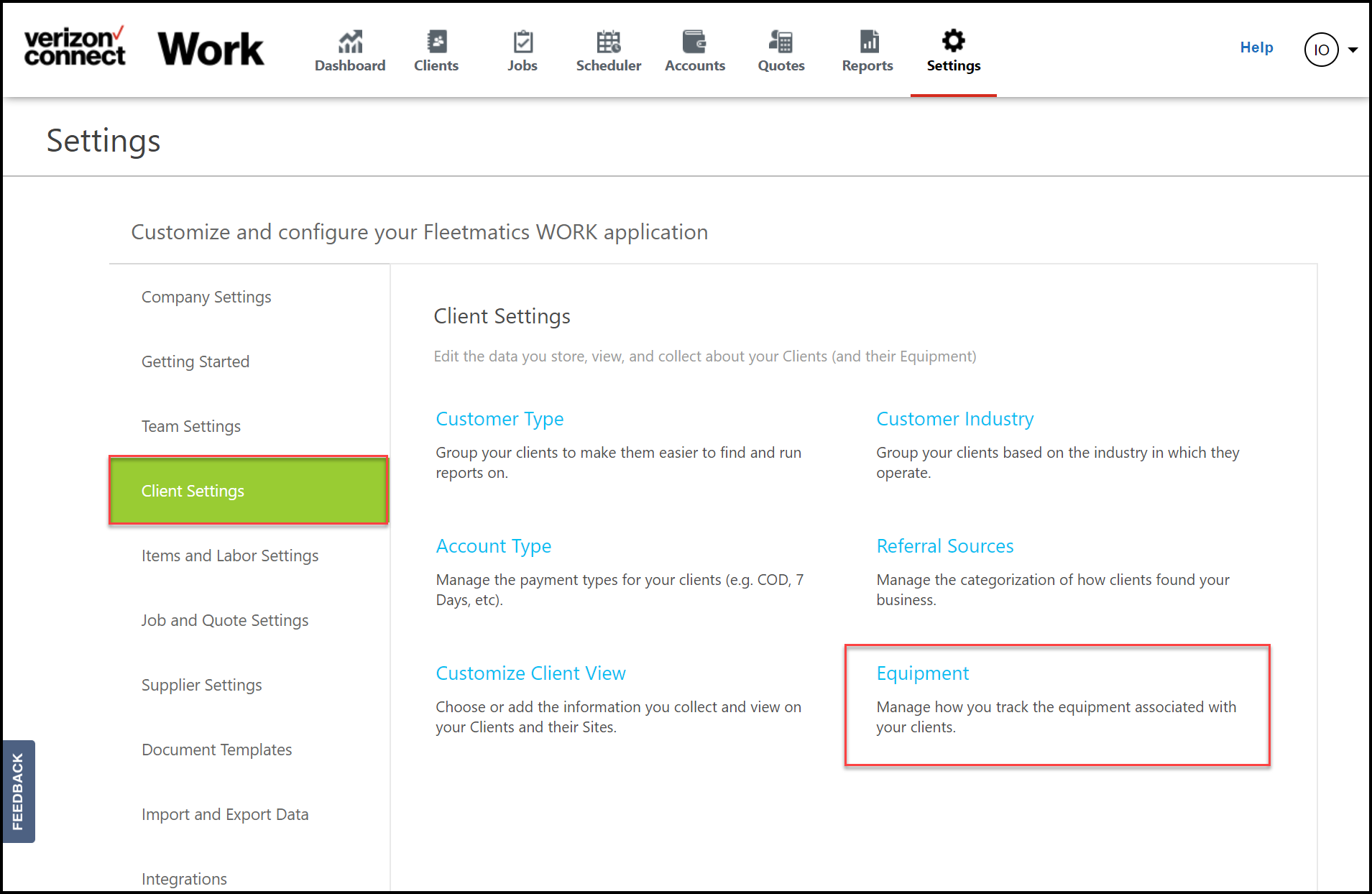 Select Custom Fields then select Add Custom Field.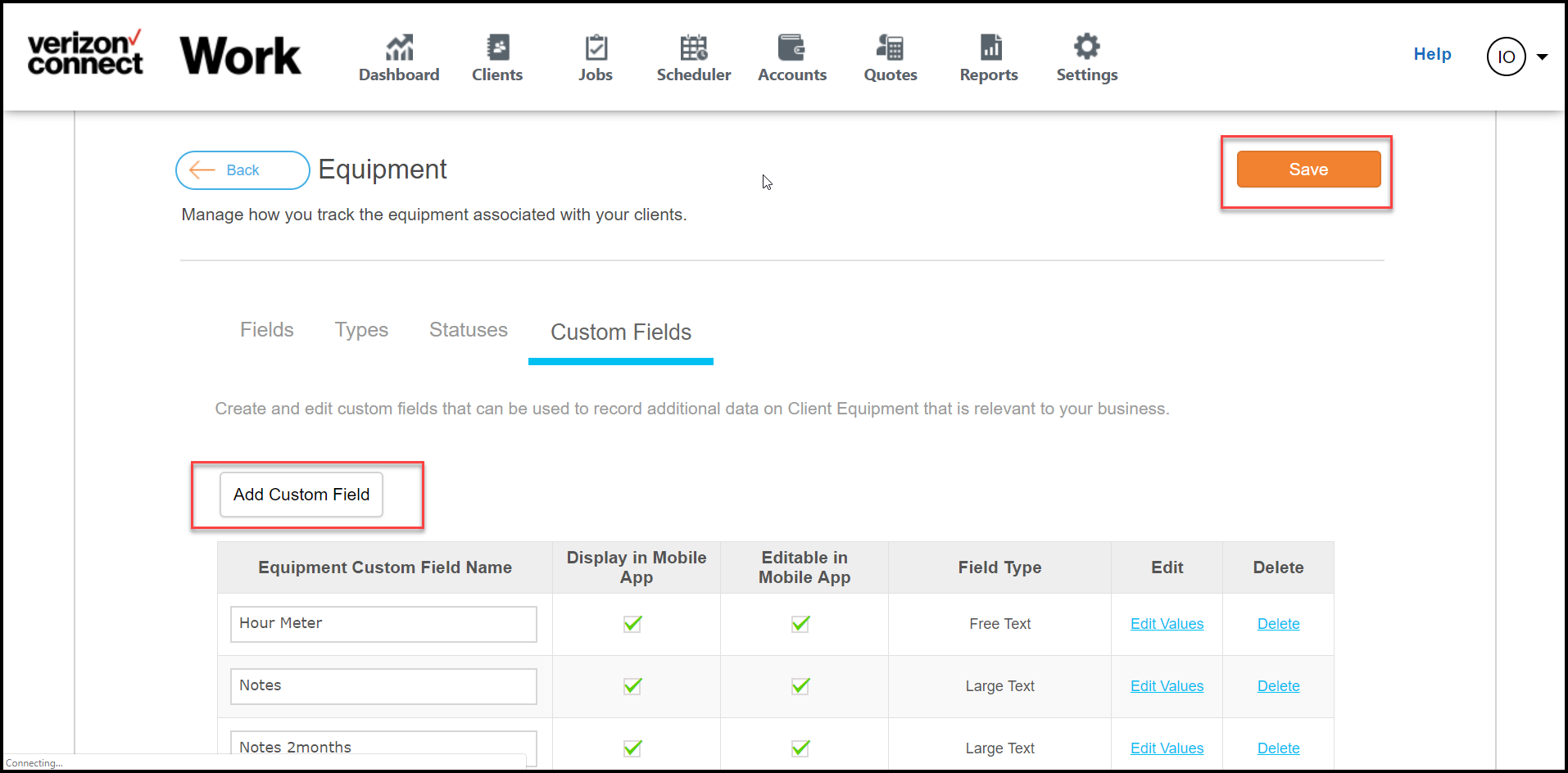 Fill in the Custom Field Name and select one or more display options.
Display in Mobile App Select this option to make the custom field available to Fieldworkers on the App.
Editable on Mobile App Select this option to allow Fieldworkers to update the custom field from the App.
Display on Job Record Select this option to make the custom field and its content available when creating a Job for the Client.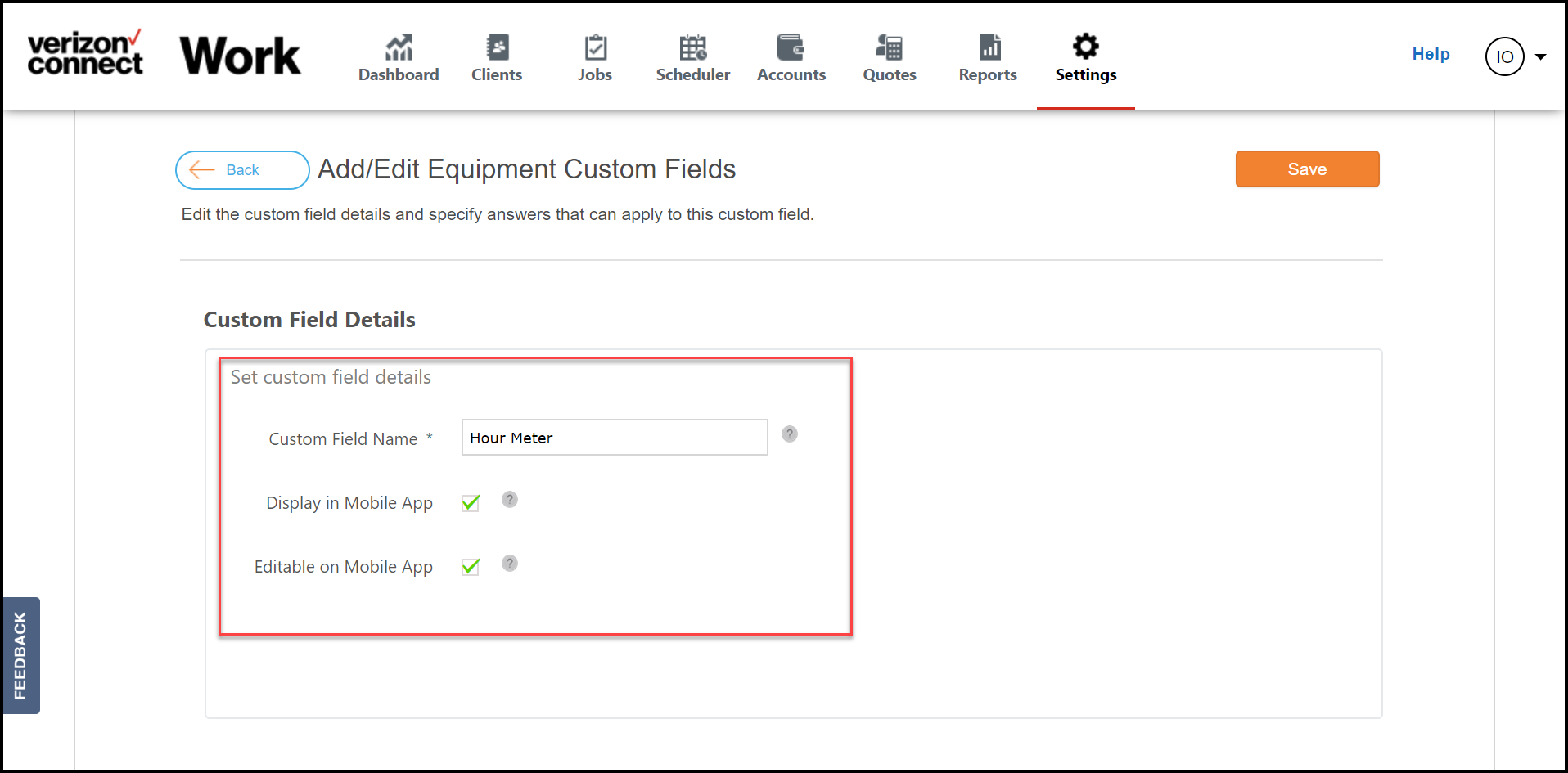 Admins can choose the option to have Check Box, Drop Down, Free Text, Large Text, and Date Field as the Field Type. The Field Type will determine how the information is captured and displayed.
Note: For Check Box and Drop Down Answer Types, Admins will need to fill in the answer options. Free text has a character limit of 100 characters while Large text allows for more characters and Date Field is a calendar option to select a date.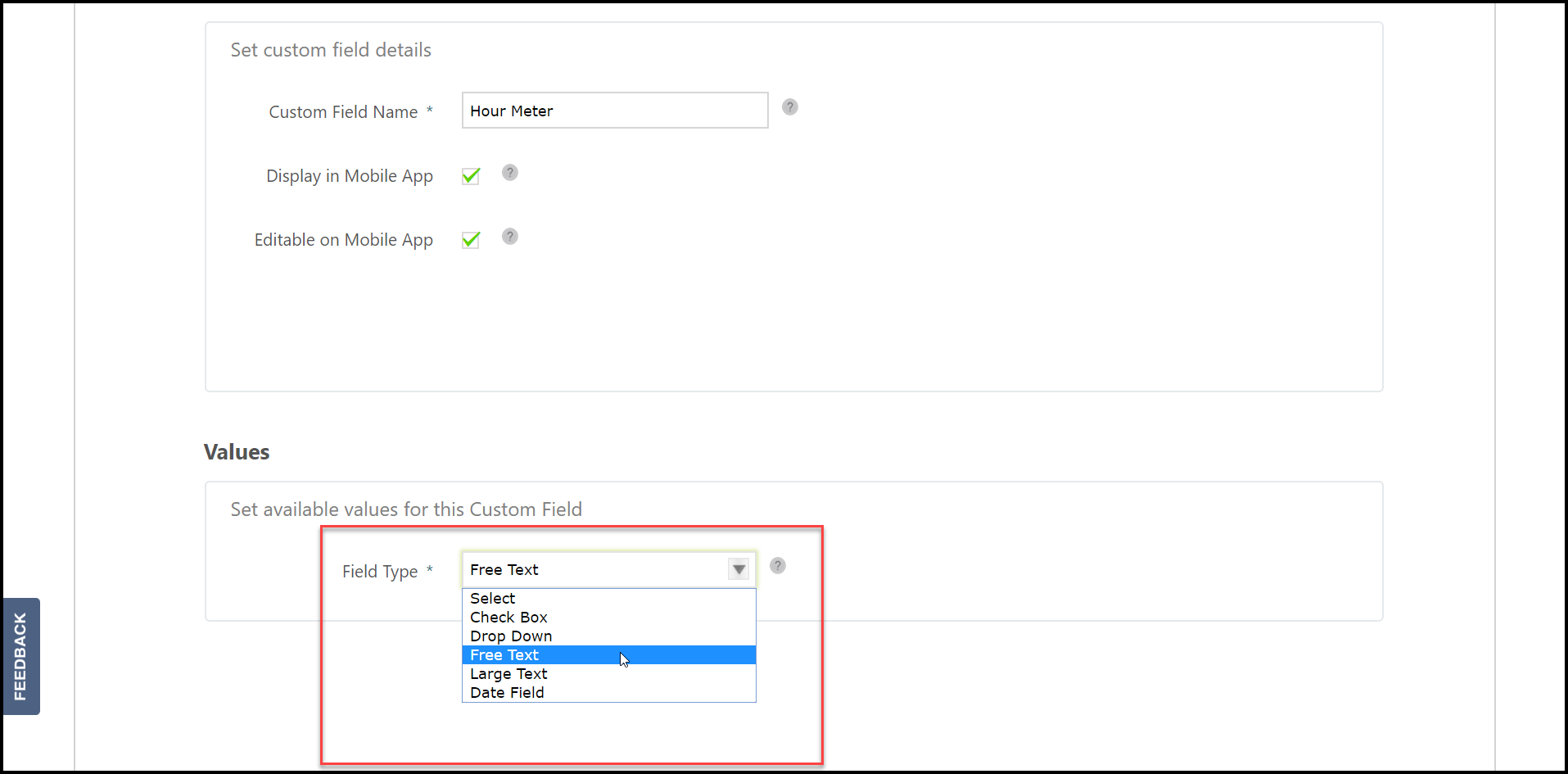 Review the Client custom field then select Save.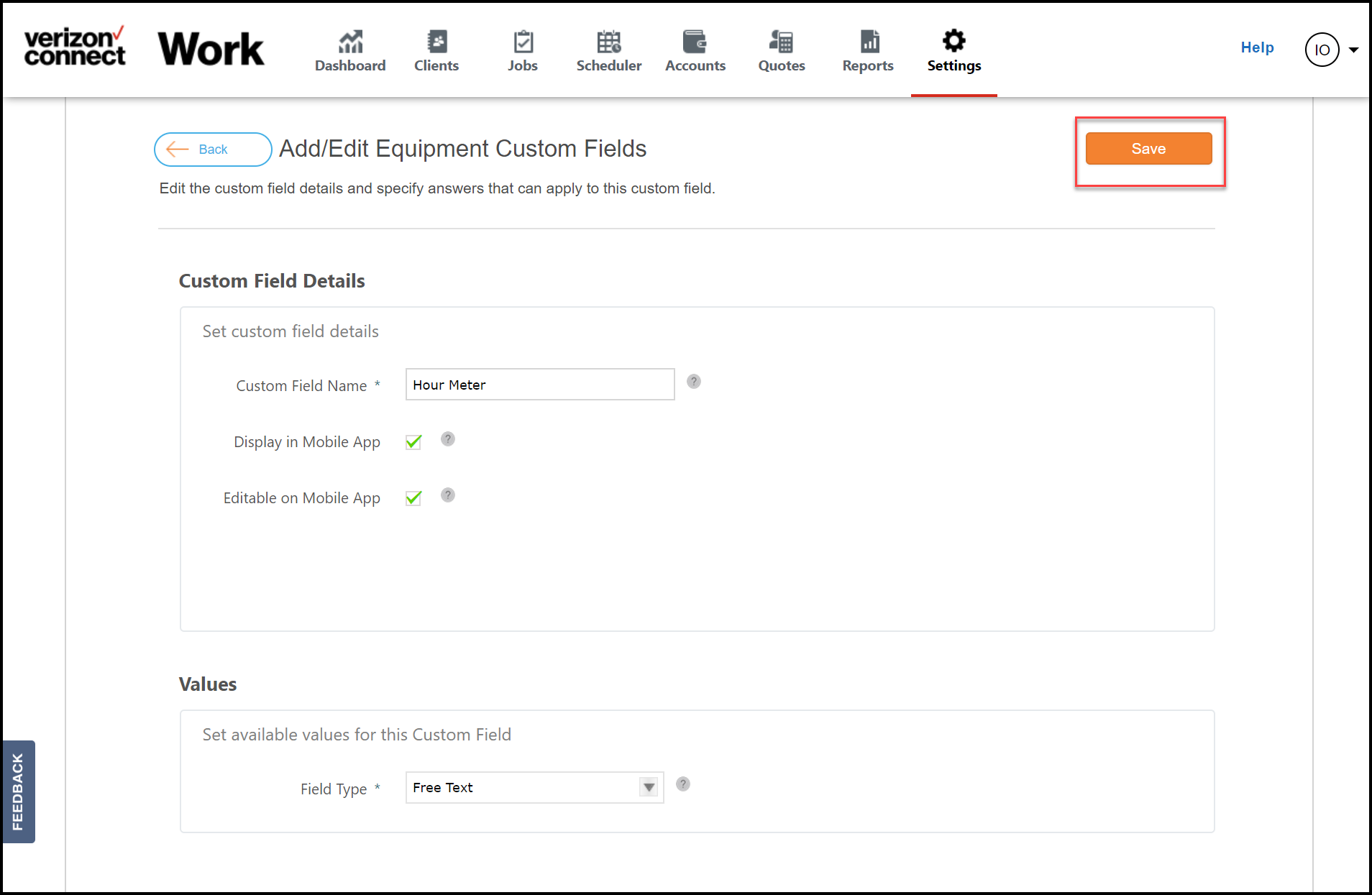 Once the Custom Field is created, it will appear on the Equipment Custom Field List and available in the Equipment Record.
Note: Equipment Custom Fields are listed in alphabetic order.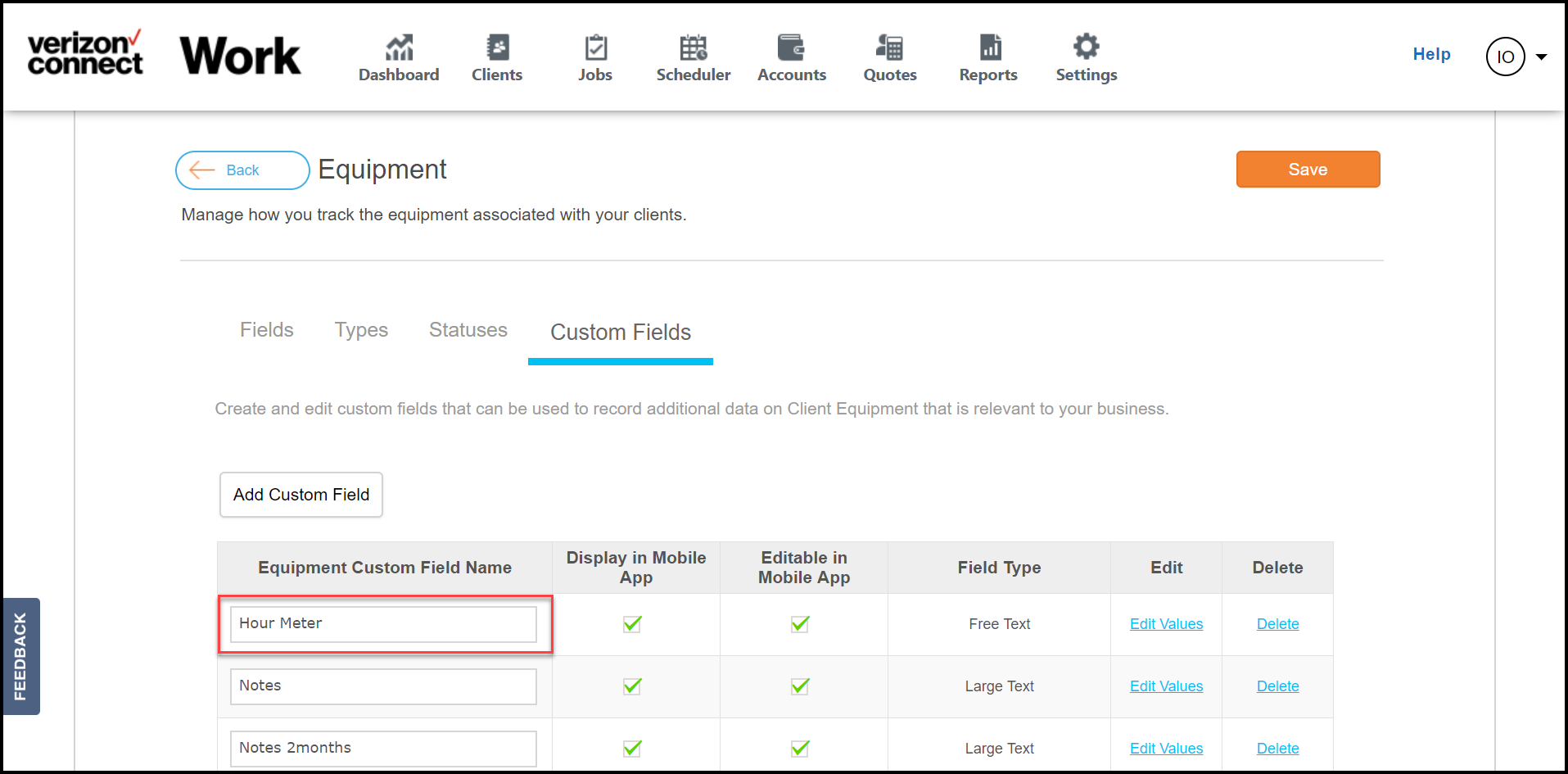 Learn how to add Client Equipment here.