Admins can create Job Types that can be used to filter the Scheduler view, populate service notes and assign Job Card and Invoice styles.
From Settings, Select Job and Quote Settings then Job Types.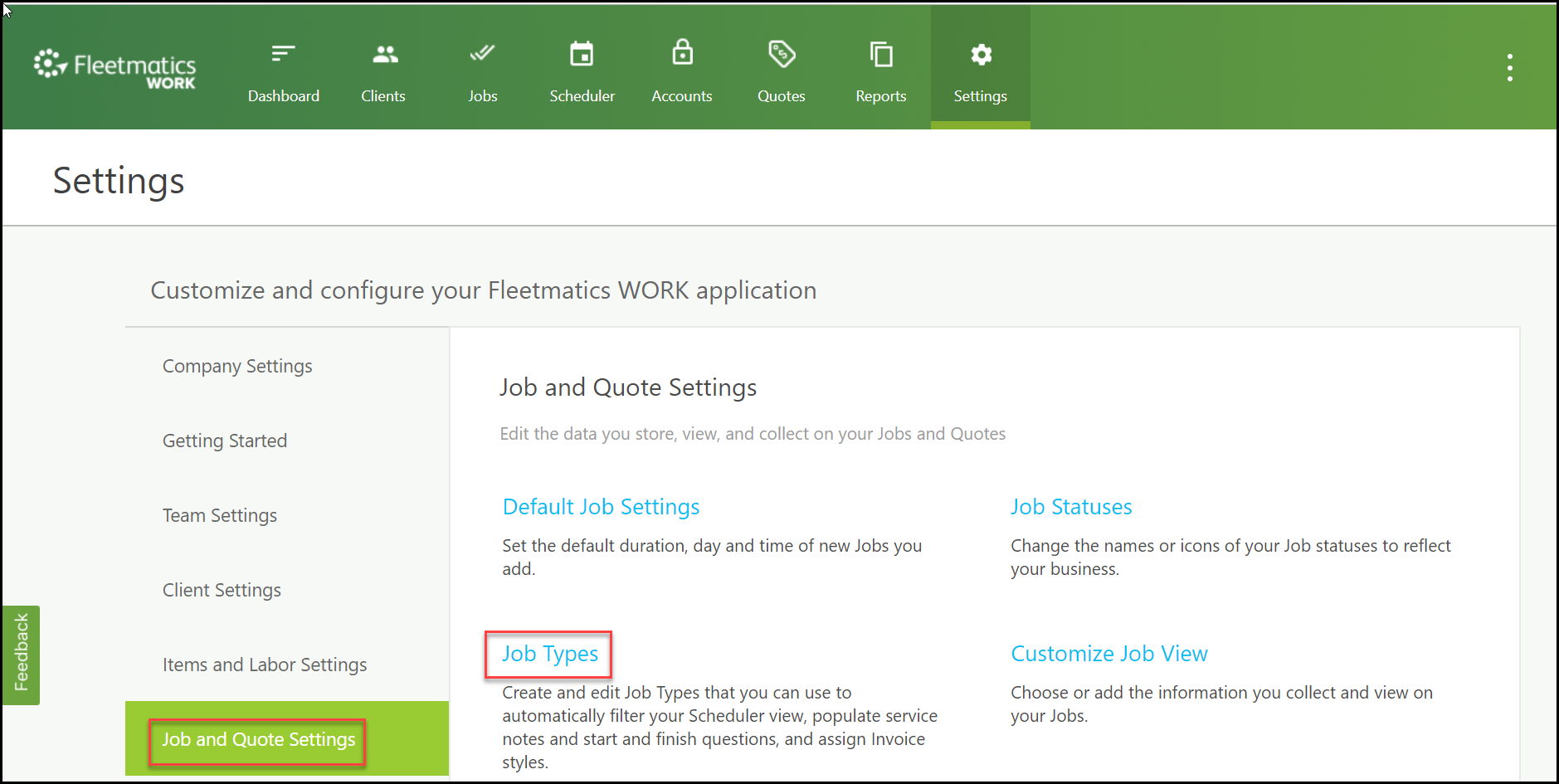 To add a new Job Type select Add.

From Add Job Type,
Fill in Job Type Name
Check off box for Active status
Assign a color to this Job Type(optional)
Select Save to create this Job Type
Note: Assigning a color to a Job Type makes it easier for an Admin to quickly identify that job on the Scheduler.

Once the Job Type is created select edit to add pre-populated service notes.

From Edit Job Type Select Service Notes then select Add.

Fill In service description that can be used when creating a new job and pre-populate completion notes that Fieldworkers can use on the mobile App.
Note: Admins can create multiple pre-populated Service Descriptions and Completion Notes for one Job Type.

When creating a new Job Admins will see their new Job Types in the drop-down menu ready to use.