Companies that perform the same type of job on a regular basis can store commonly used job instructions as Job Descriptions. Job Descriptions are associated with Job Types and save Admins time when creating a Job.
From Settings, select Job and Quote Settings then select Job Types.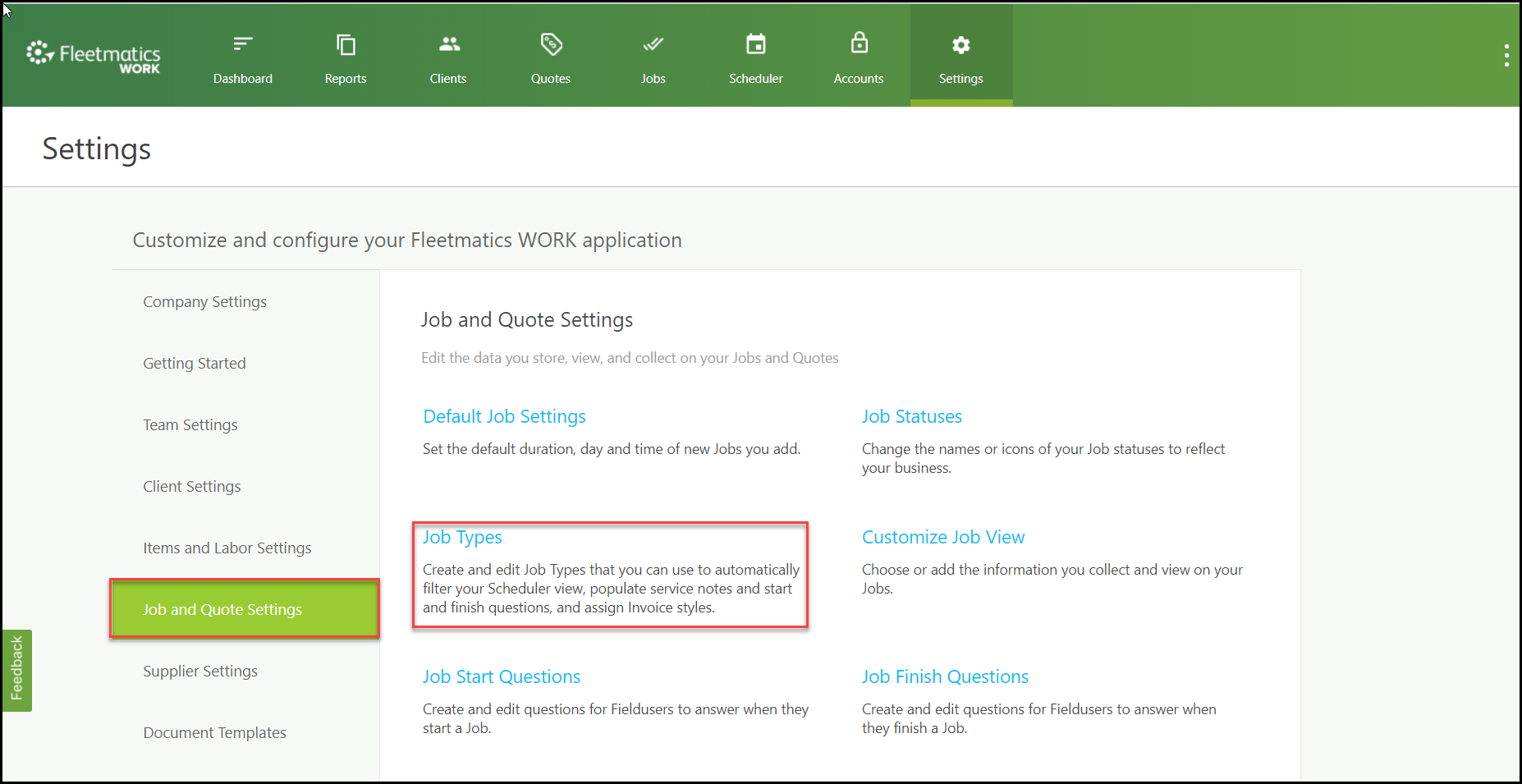 Select Edit by the Job Type you would like to add a Job Description to.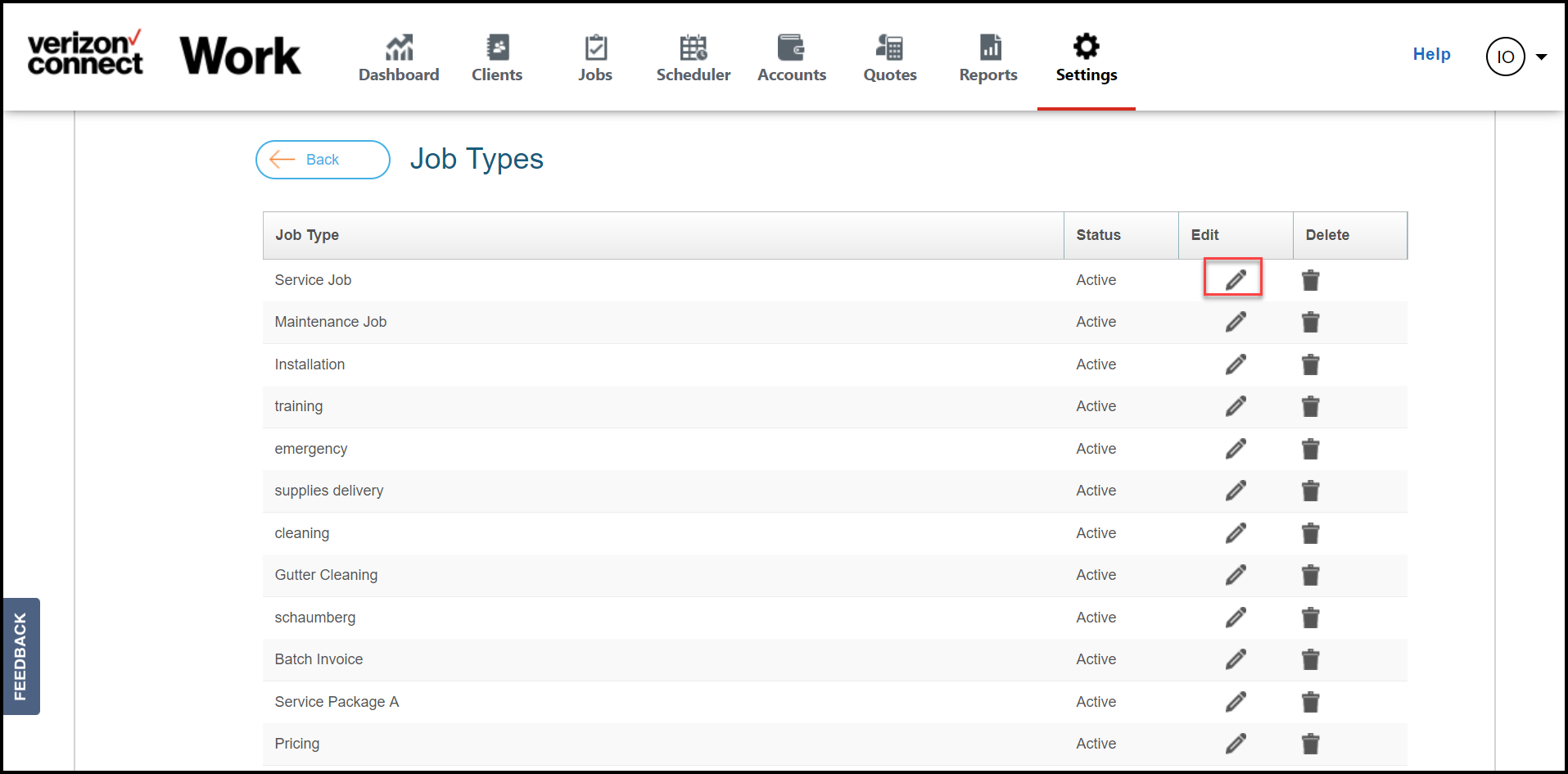 Select Service Notes then select Add.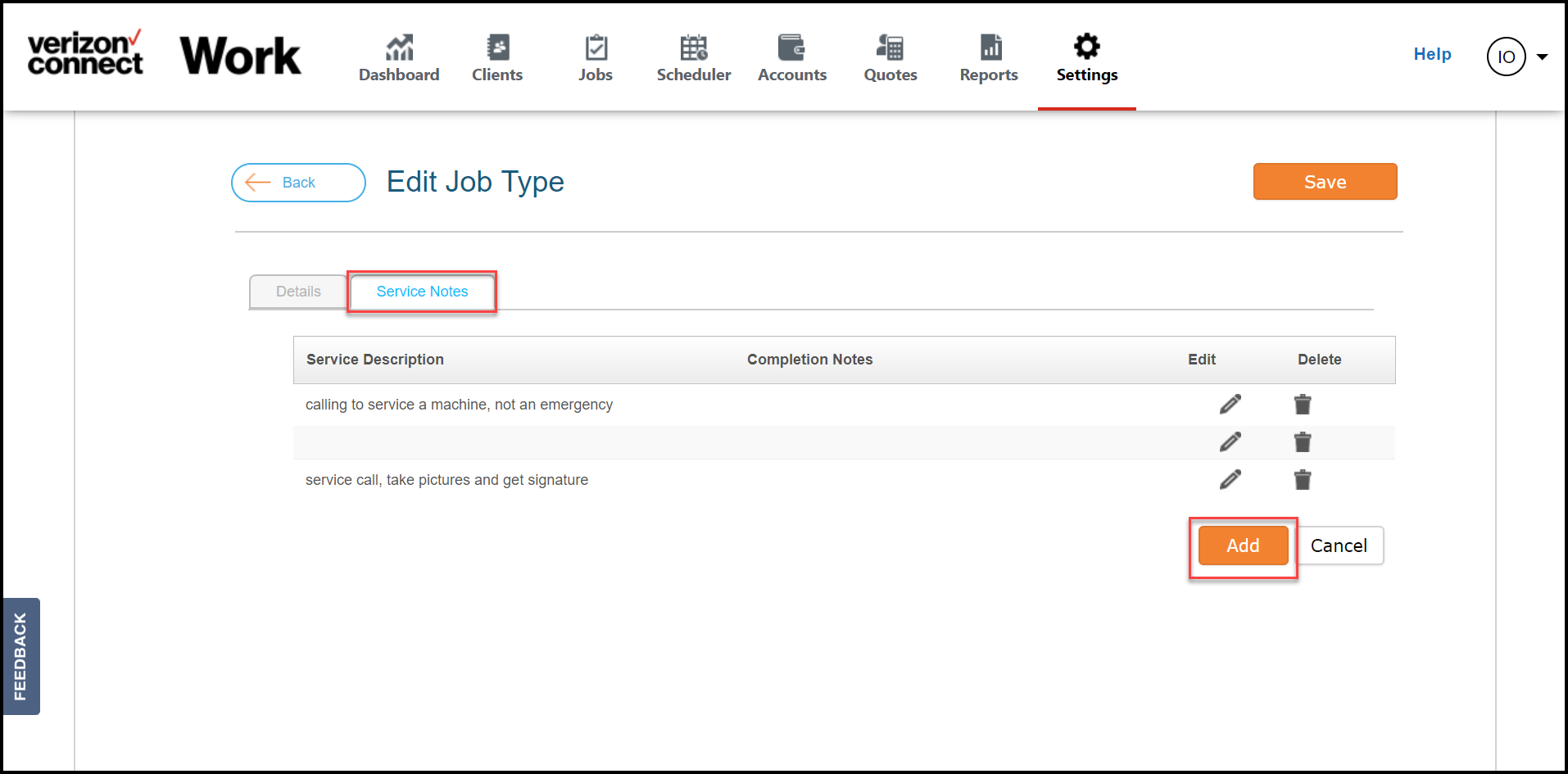 Type in the Job Description then select Save.
Note: Completion Notes can be stored for Fieldworks to choose from on the Mobile App when they are writing their Job notes.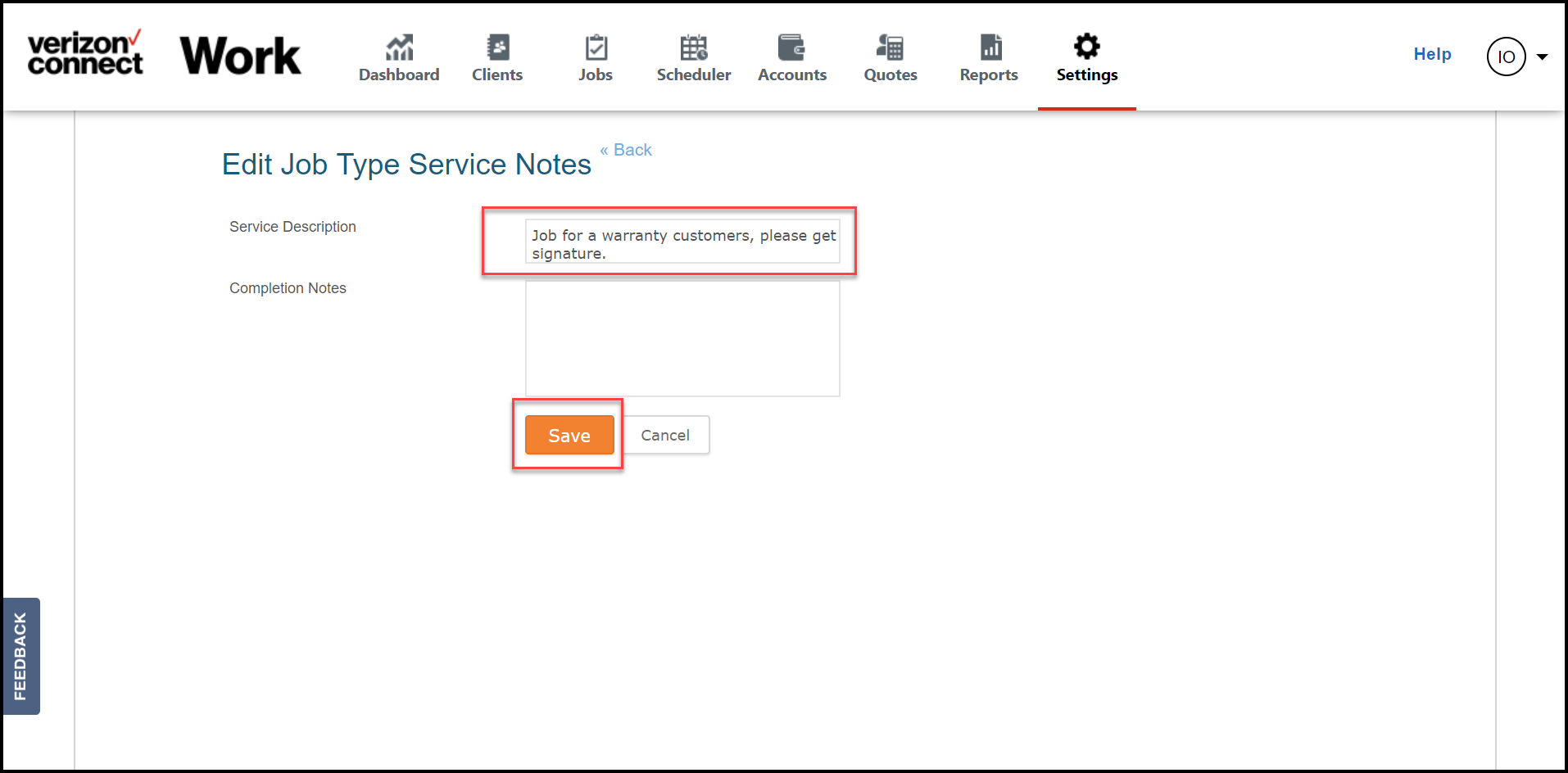 The new Job Description will be available for use when creating Jobs by choosing the associated Job Type then selecting the drop-down menu for Job Description.
Note: Admins can add or remove text from a stored Job Description when it is selected from the drop-down menu.