Admins can record payments from Accounts and the Job Record.
Accounts
From Accounts, select Unpaid Invoices.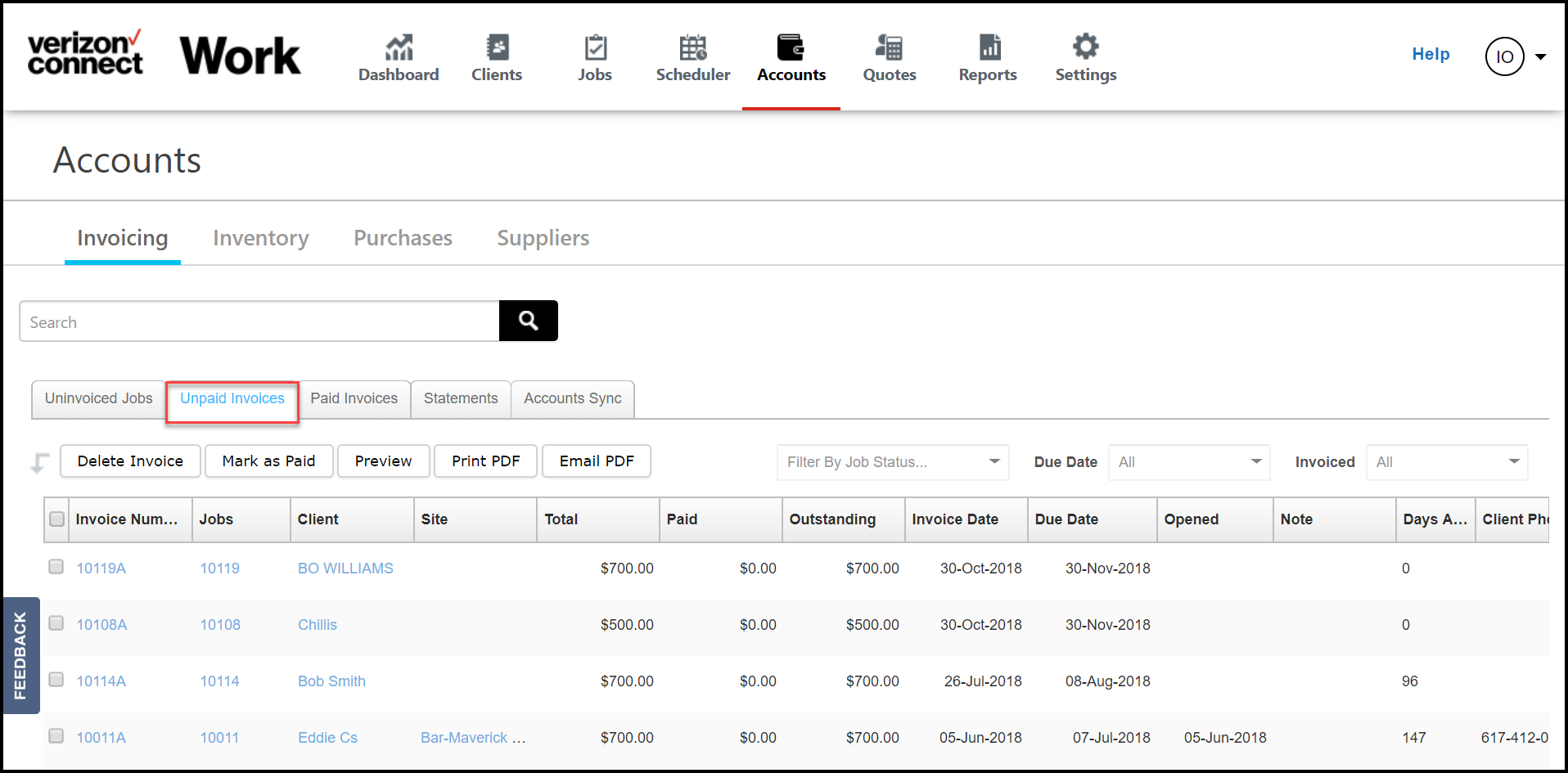 Search for Unpaid Invoices by Invoice number, Job Code or Client Name.
Note: Admins can use additional filters to help with the search.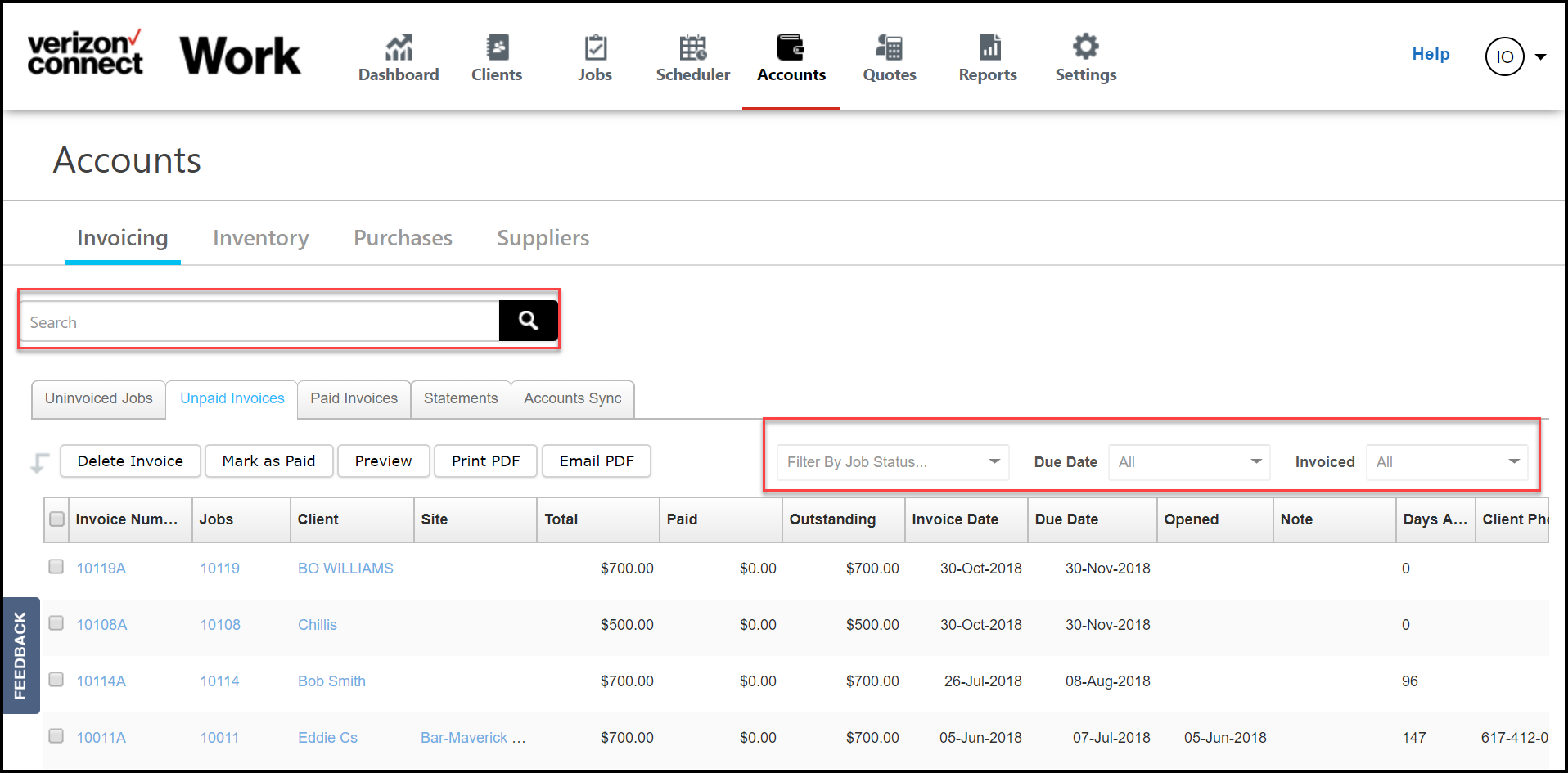 Once the Admin finds the invoice, select check box next to Invoice Number then select Mark as Paid.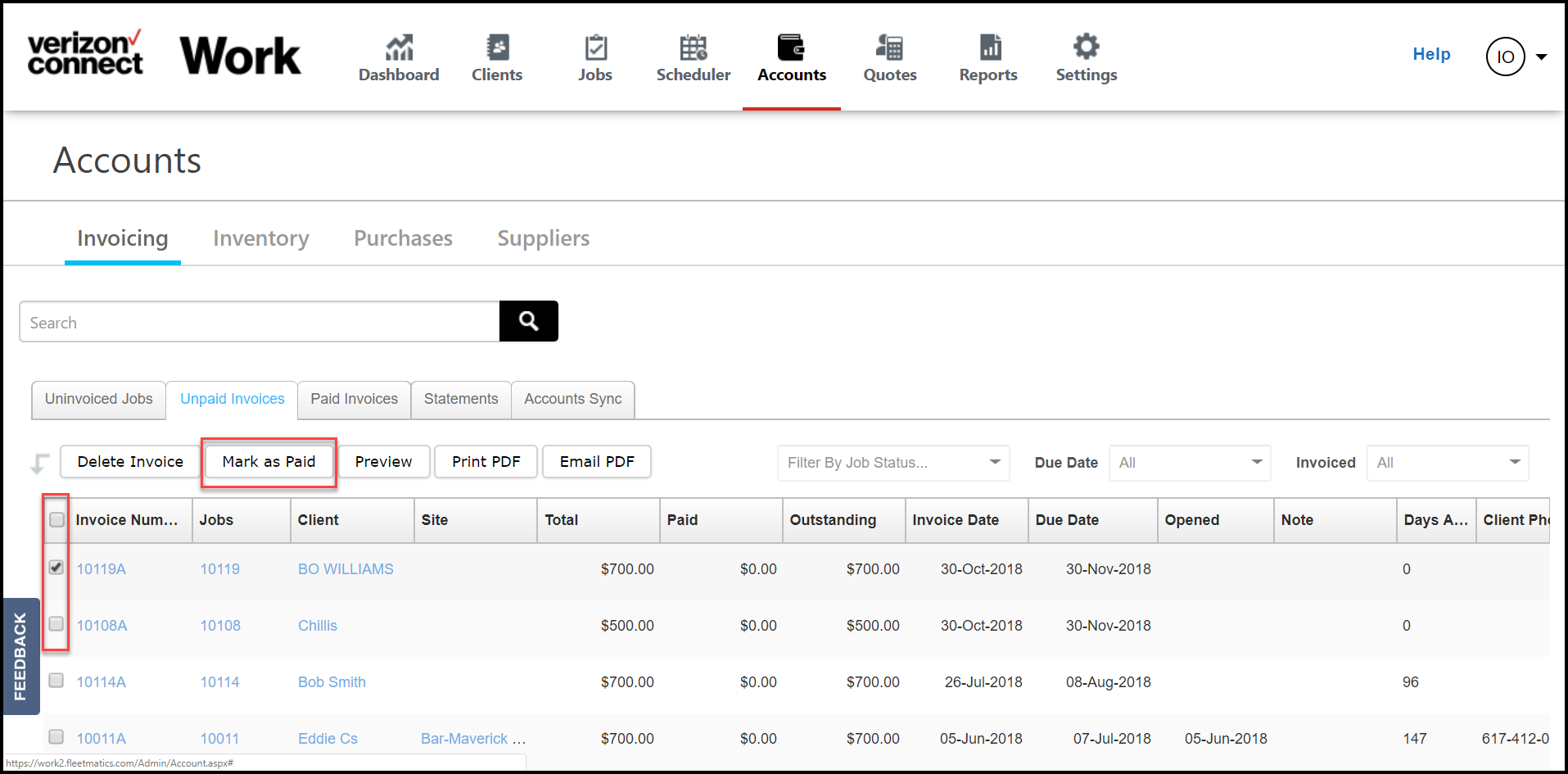 From Receive Payment record, select Payment Date, Payment Type and add any payment notes in Notes then select Save.
Note: Payment amount is auto-populated from the amount due on the invoice and can't be changed.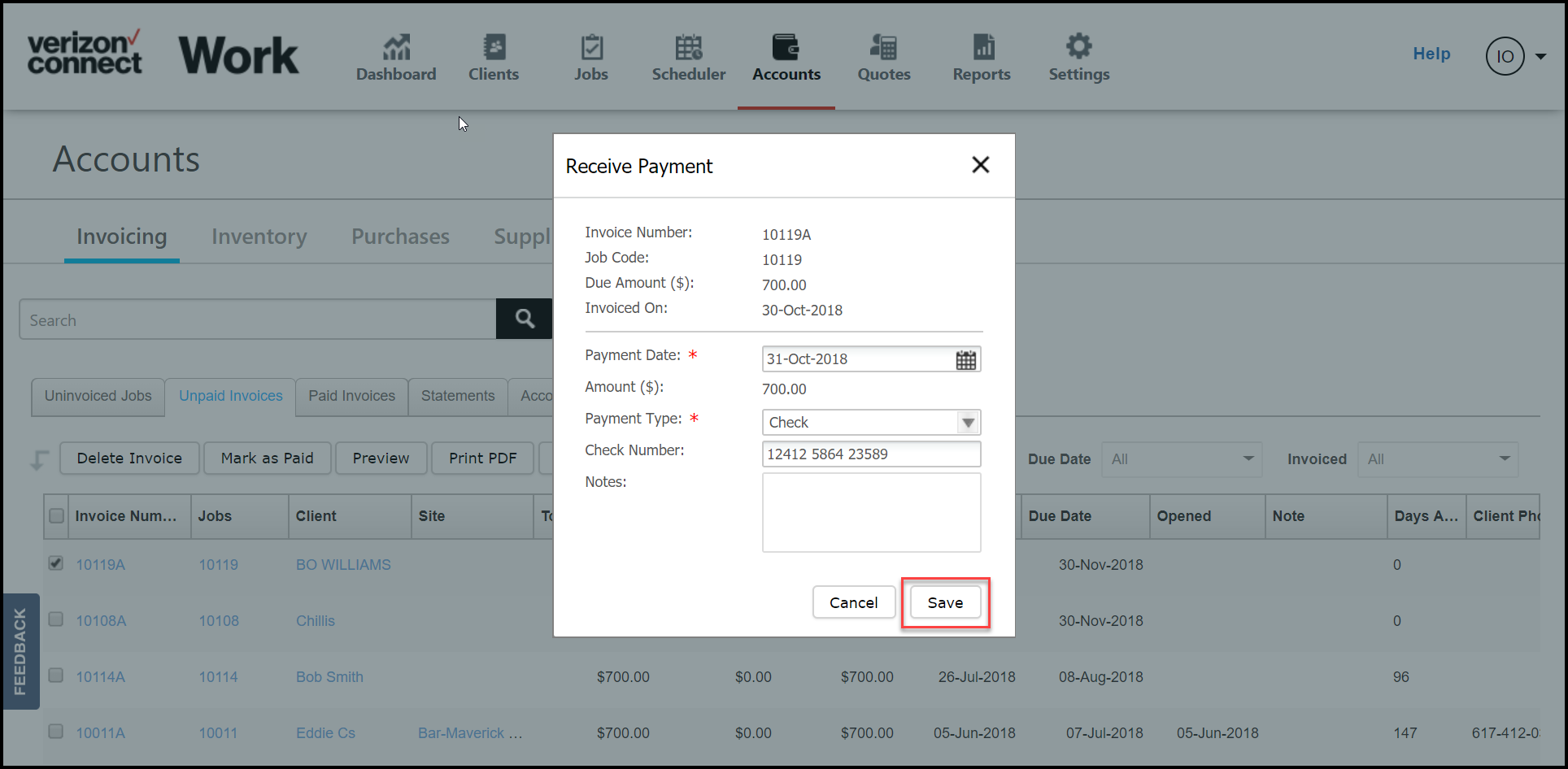 Admins will receive a message that payment was recorded successfully.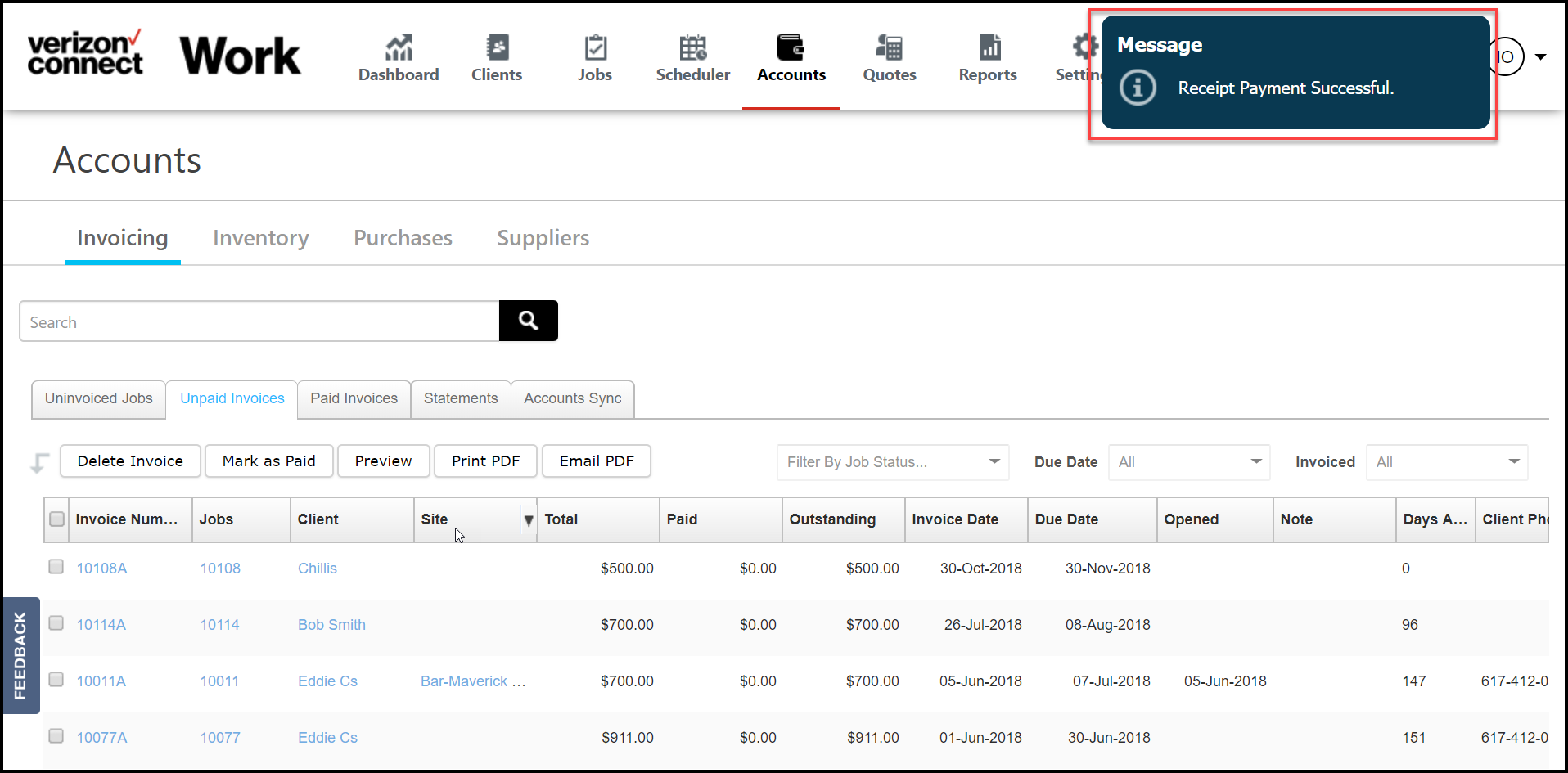 From the Job Record, select Invoicing & Payments.
Note: An Admin can open the Job Record by selecting the job code from various locations such as Jobs, Scheduler or Accounts.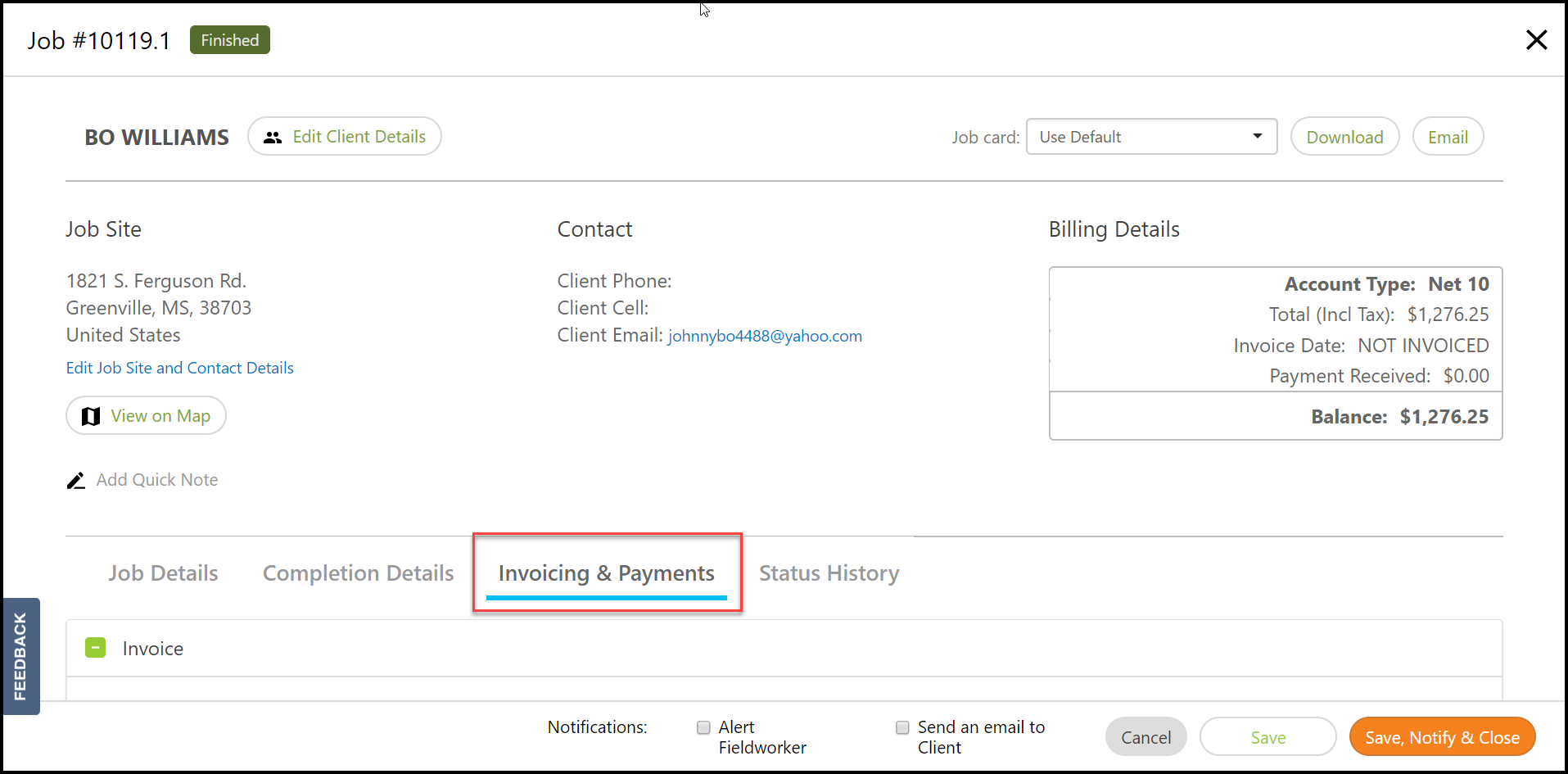 From Payments section, select Add Payment.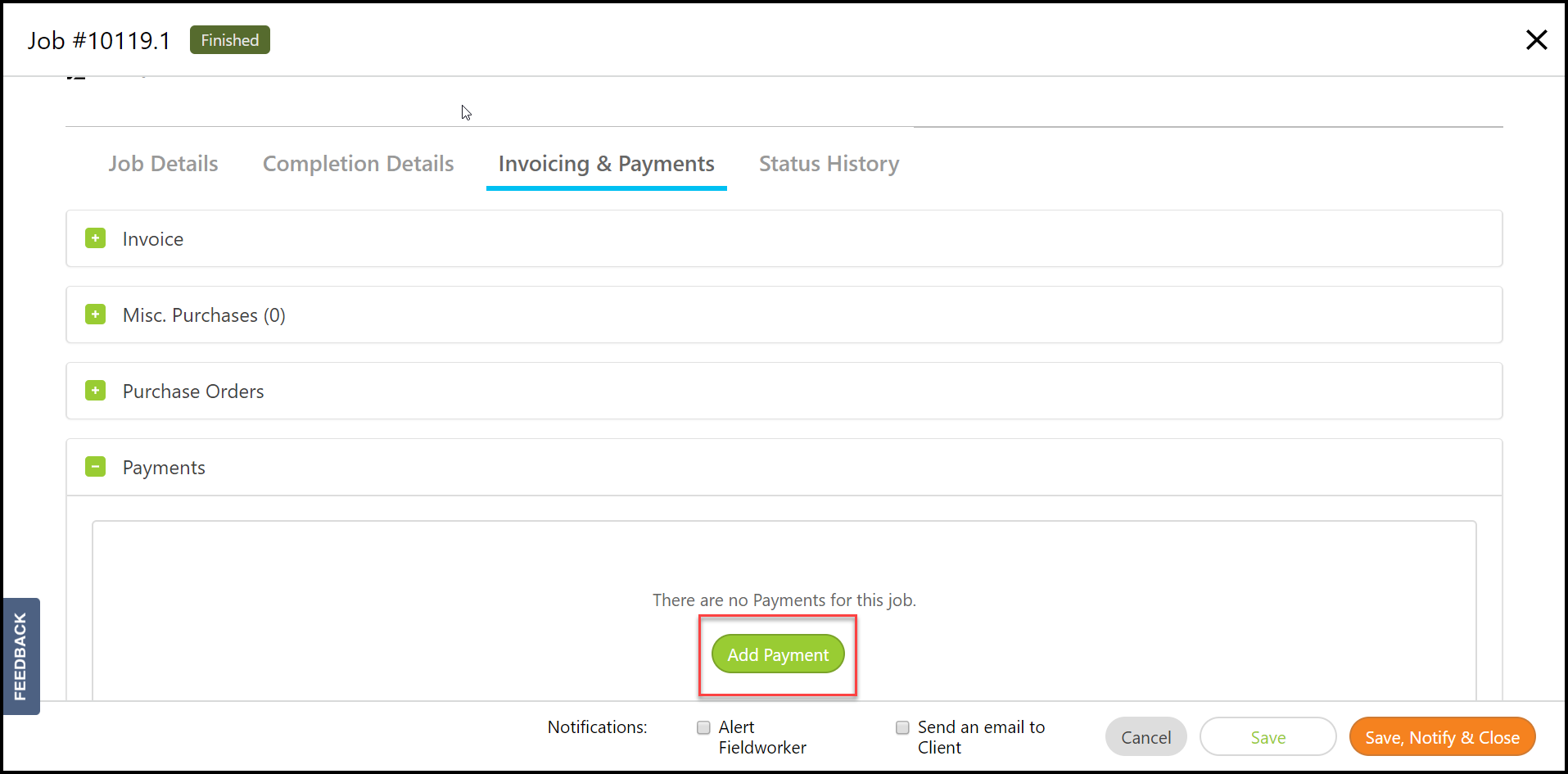 From Add Payment, fill in payment details then select Save.
Note: Admins can record partial payment in this section.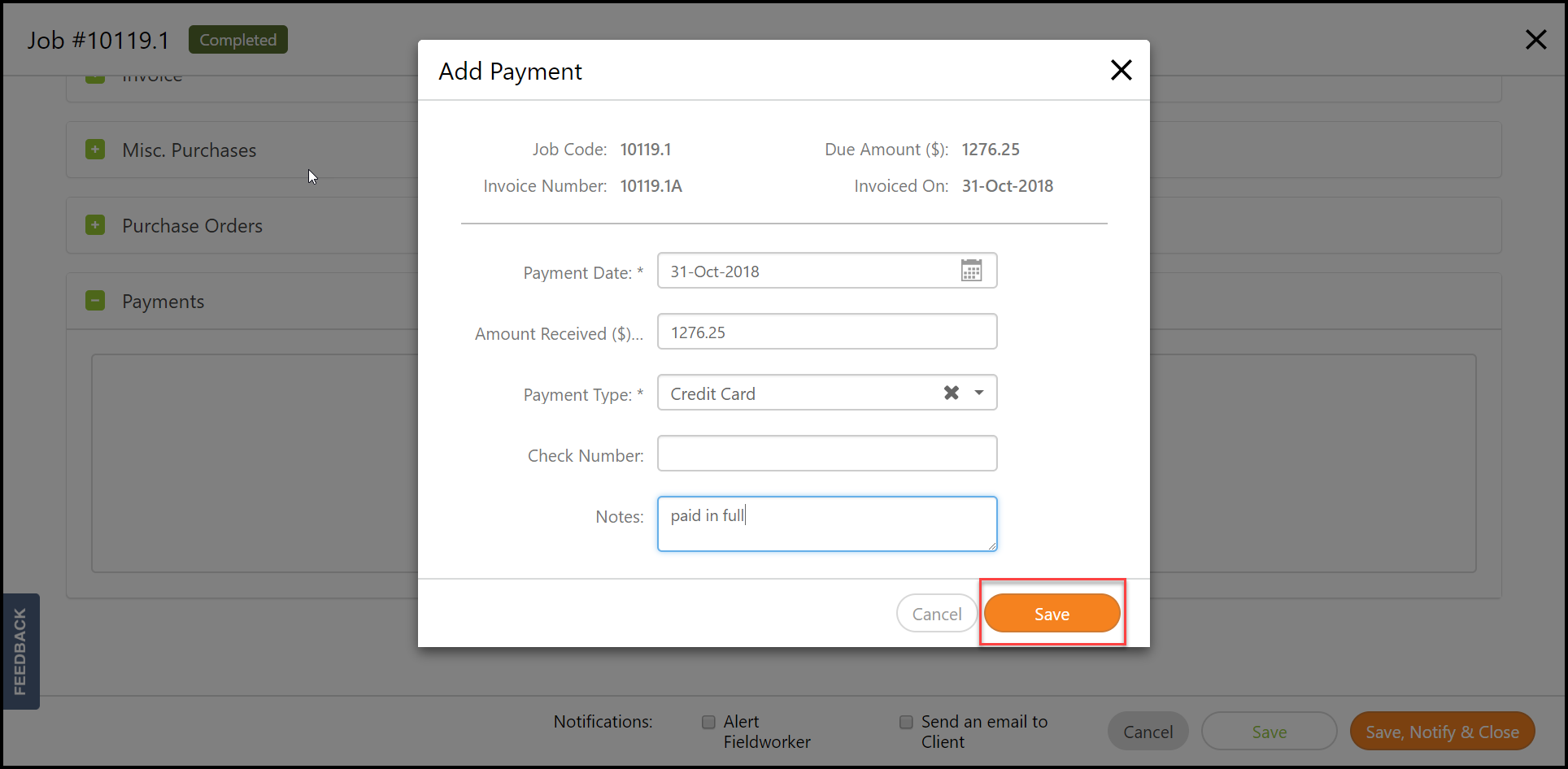 Once the payment is recorded, payment details are available on Job record.
Note: Additional Payments can be recorded by selecting Add Payment.