Batch Invoices are useful when an Admin wants to:
1) Group/Batch multiple job invoices for a Single Customer into 1 invoice, rather than sending out multiple invoices.
2) Group/Batch Parent Job and Sub-Jobs for a Single Customer into 1 invoice.
3) Group/Batch multiple jobs at different Sites of a Single Customer into 1 Invoice.
From Accounts, select Uninvoiced Jobs.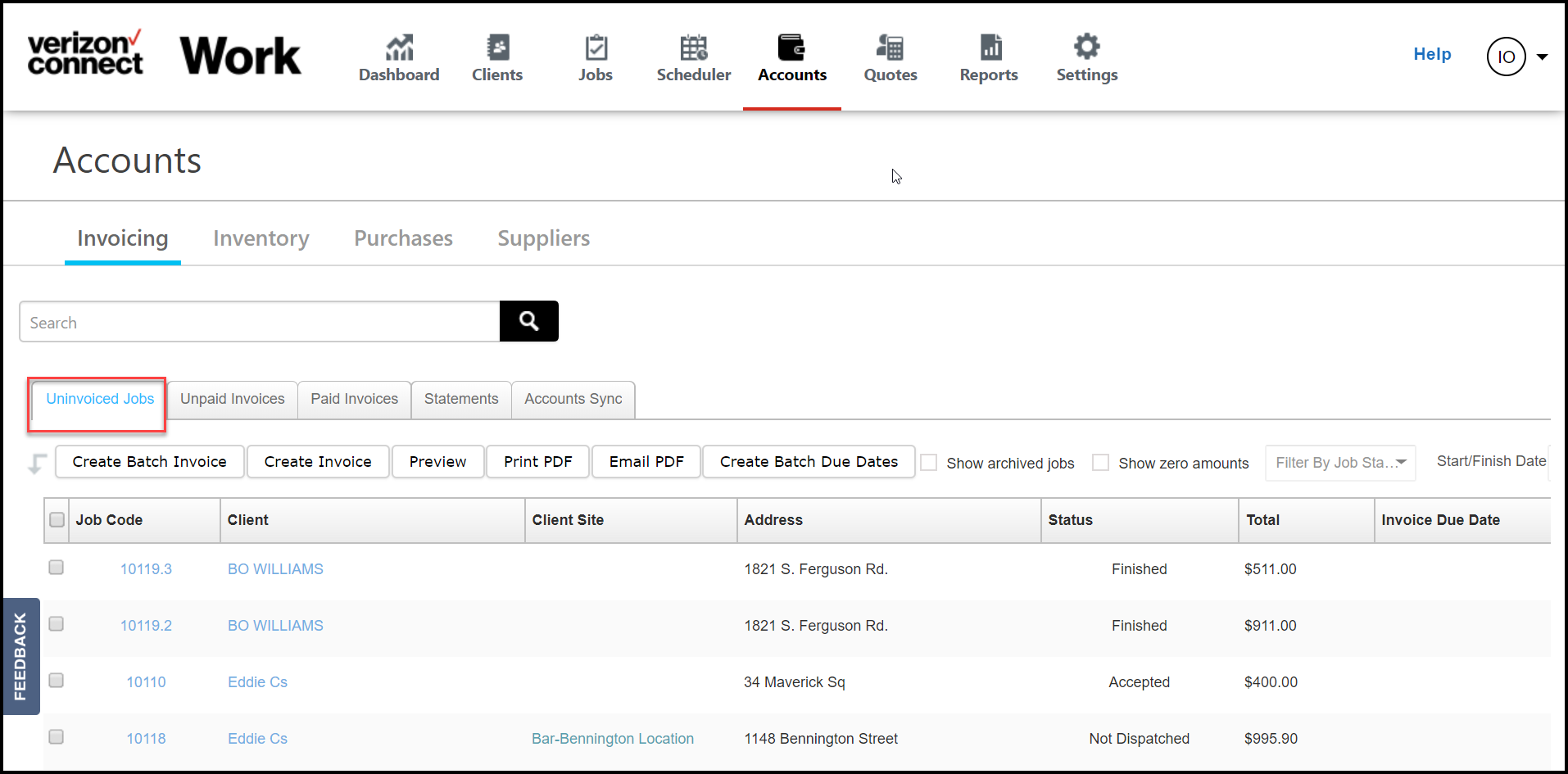 From Unvoiced Jobs, select check box next to the jobs that need to be batched then select Create Batch Invoice.
Note: All the jobs need to have the same client to create a batch invoice.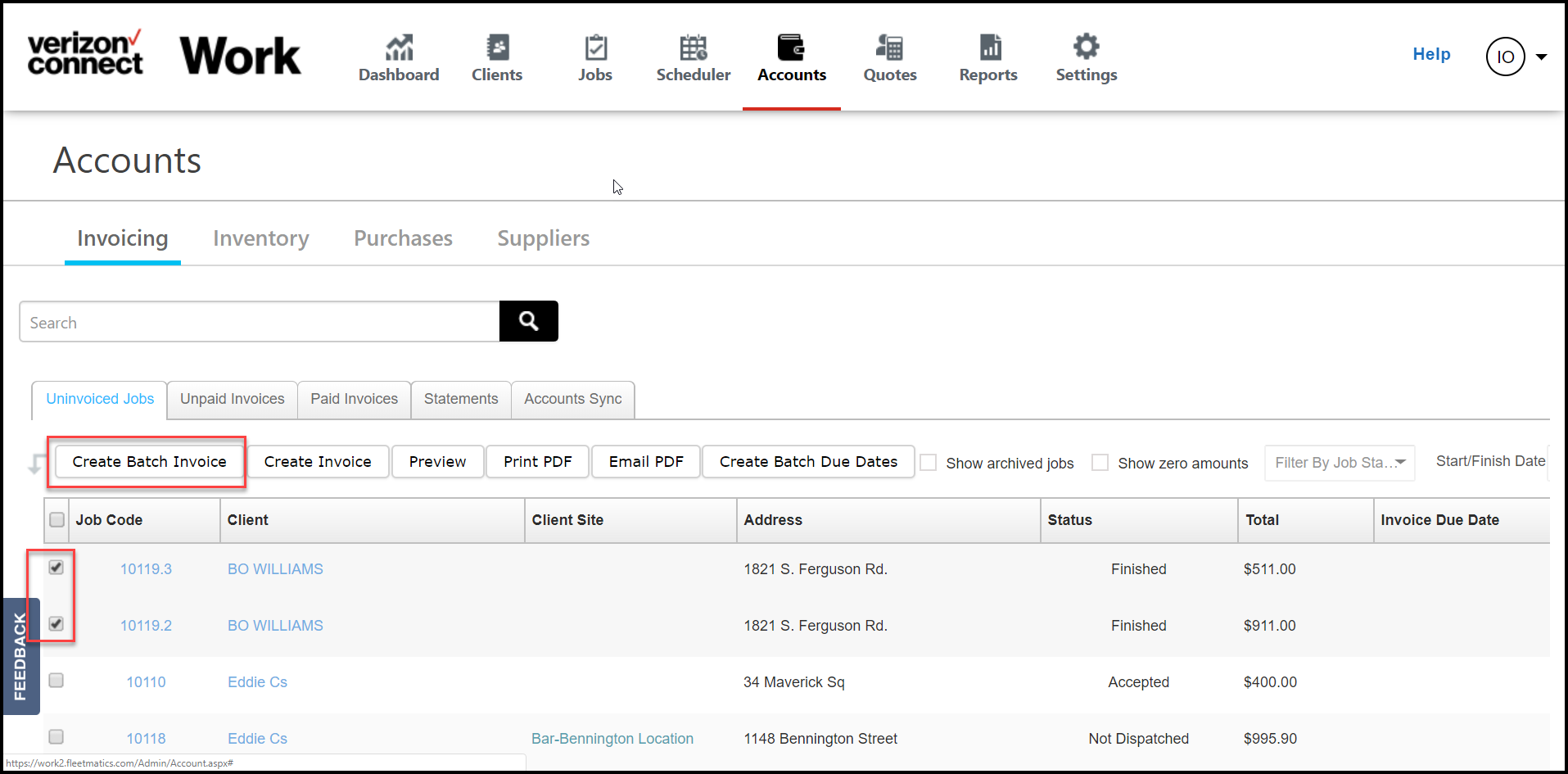 Select Invoice Due Date then select Create Invoice.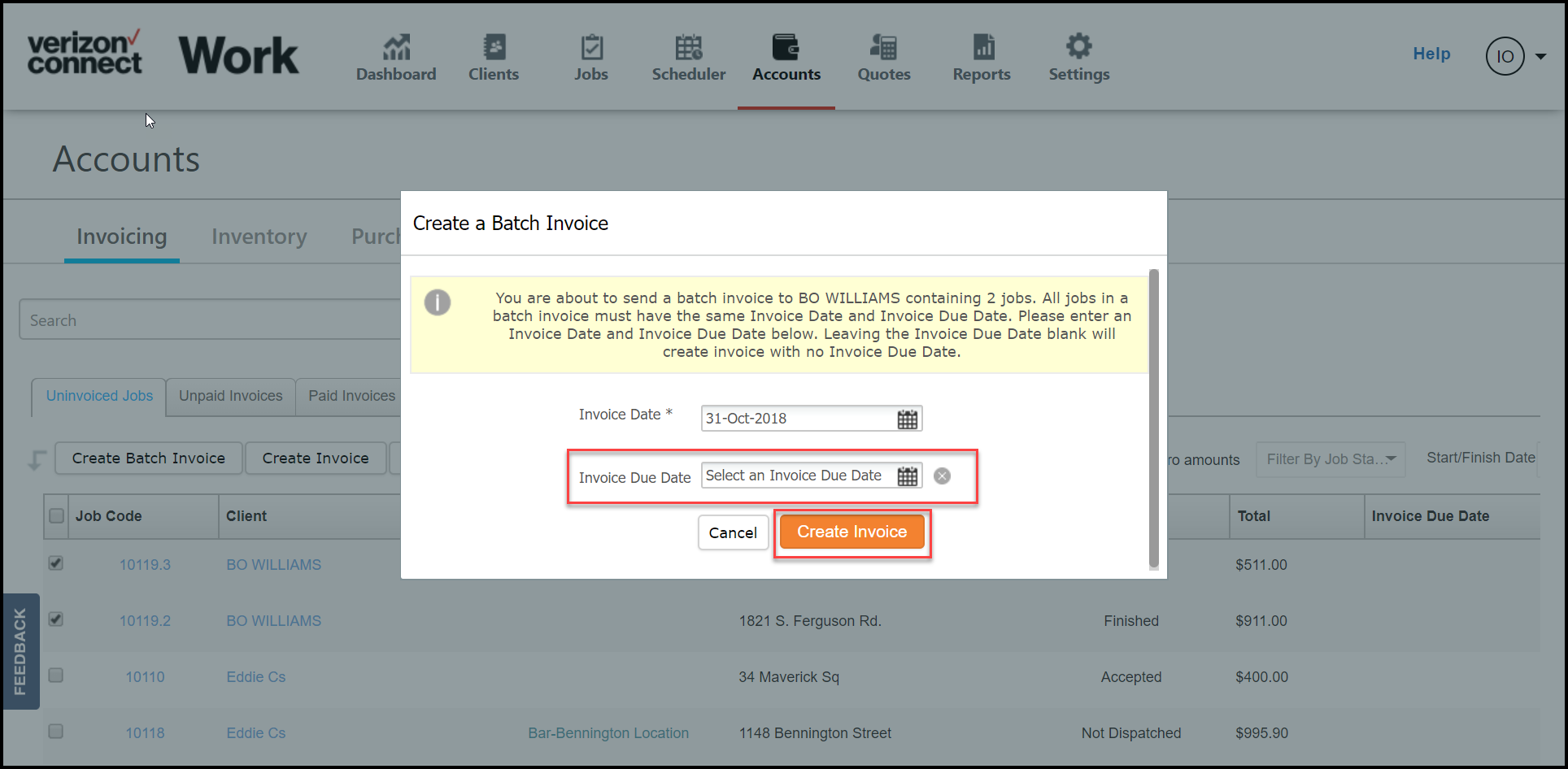 Admins will see a message that the invoice was created successfully, select Close.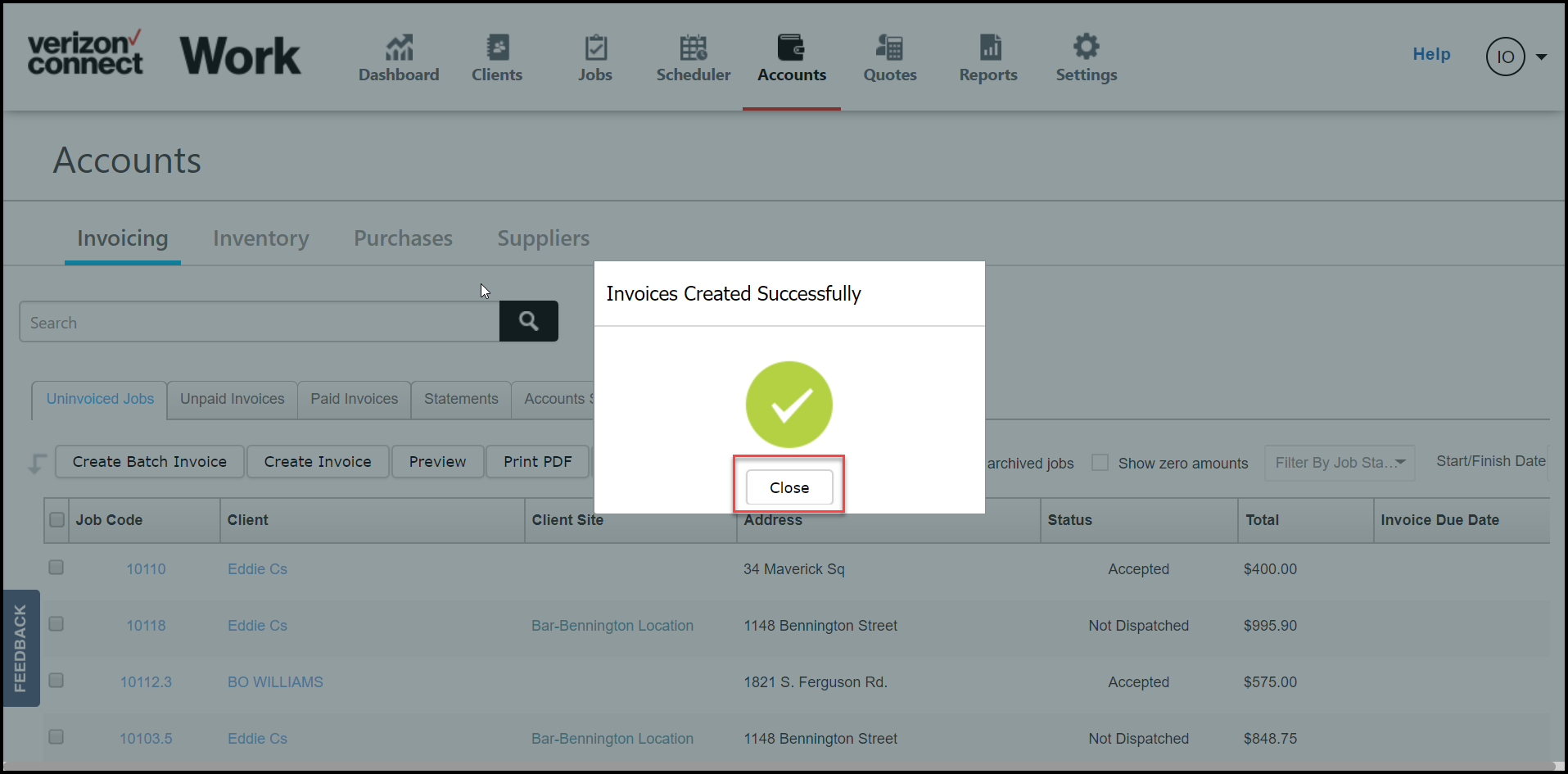 To view the invoice select Unpaid Invoices then check the box next to the Invoice Number and select Preview, Preview, Print, Print PDF or Email PDF.
Note: Batch Invoice Numbers are auto-generated by Work and will start with the letter 'B' to differentiate from single job invoices.