A Fieldworker(i.e. Field User) profile is used to log into the Work mobile app. Through the app, Fieldworkers can accept jobs and view other job details from the field.
Each employee who gets assigned to a job needs to have a Fieldworker profile created for them. Without a Fieldworker profile, they will not be able to log in to the app and access the jobs dispatched to them.
You can view this short video to walk you through the steps of creating Fieldworkers or read more below. 
To add Fieldworkers (i.e. Field Users), go to Settings > Team Settings > Users. 
From Users, select Create New User then select Create New Fieldworker.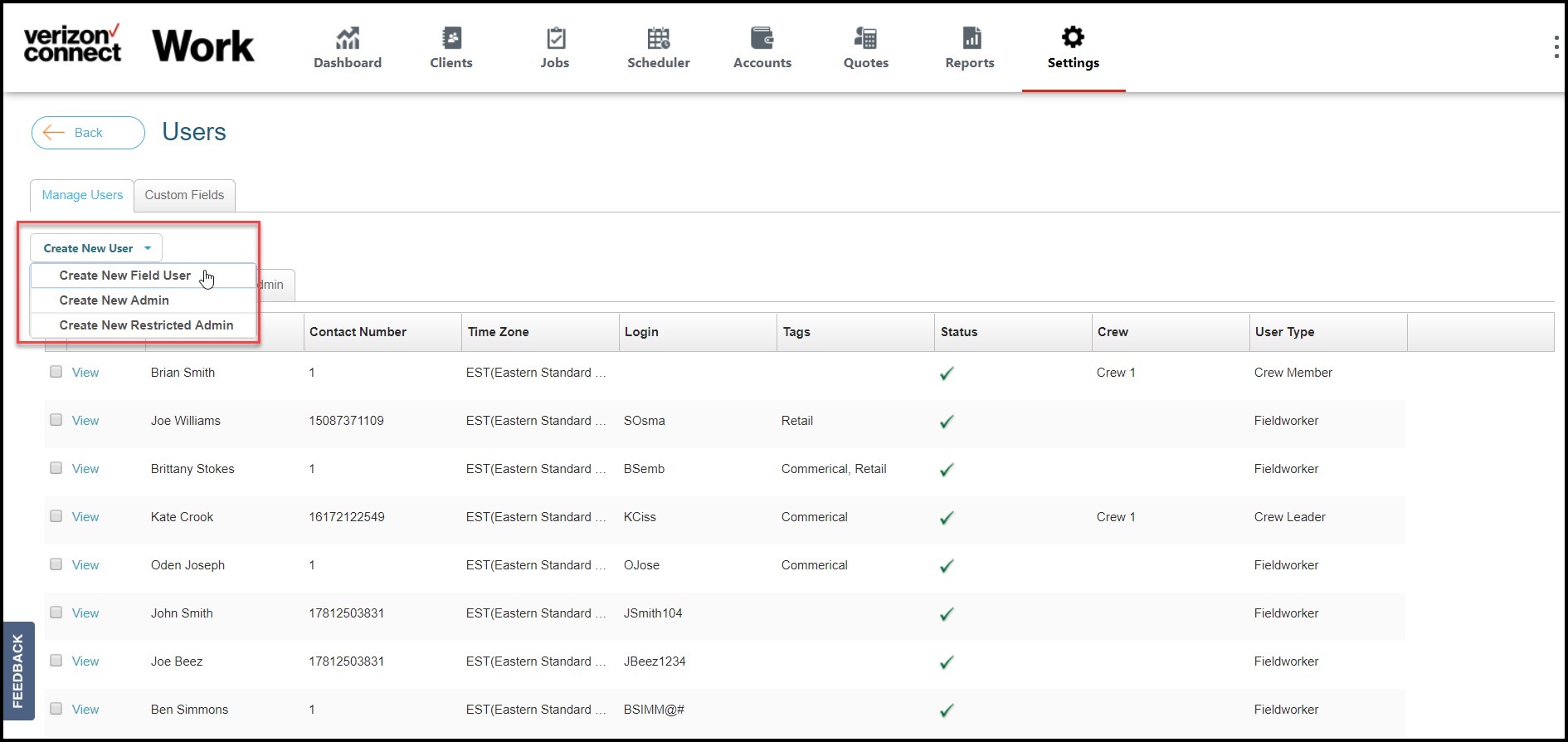 From the Add New Fieldworker pop-up, Admins will notice three different User Types; Fieldworker, Crew Leader, and Crew Member.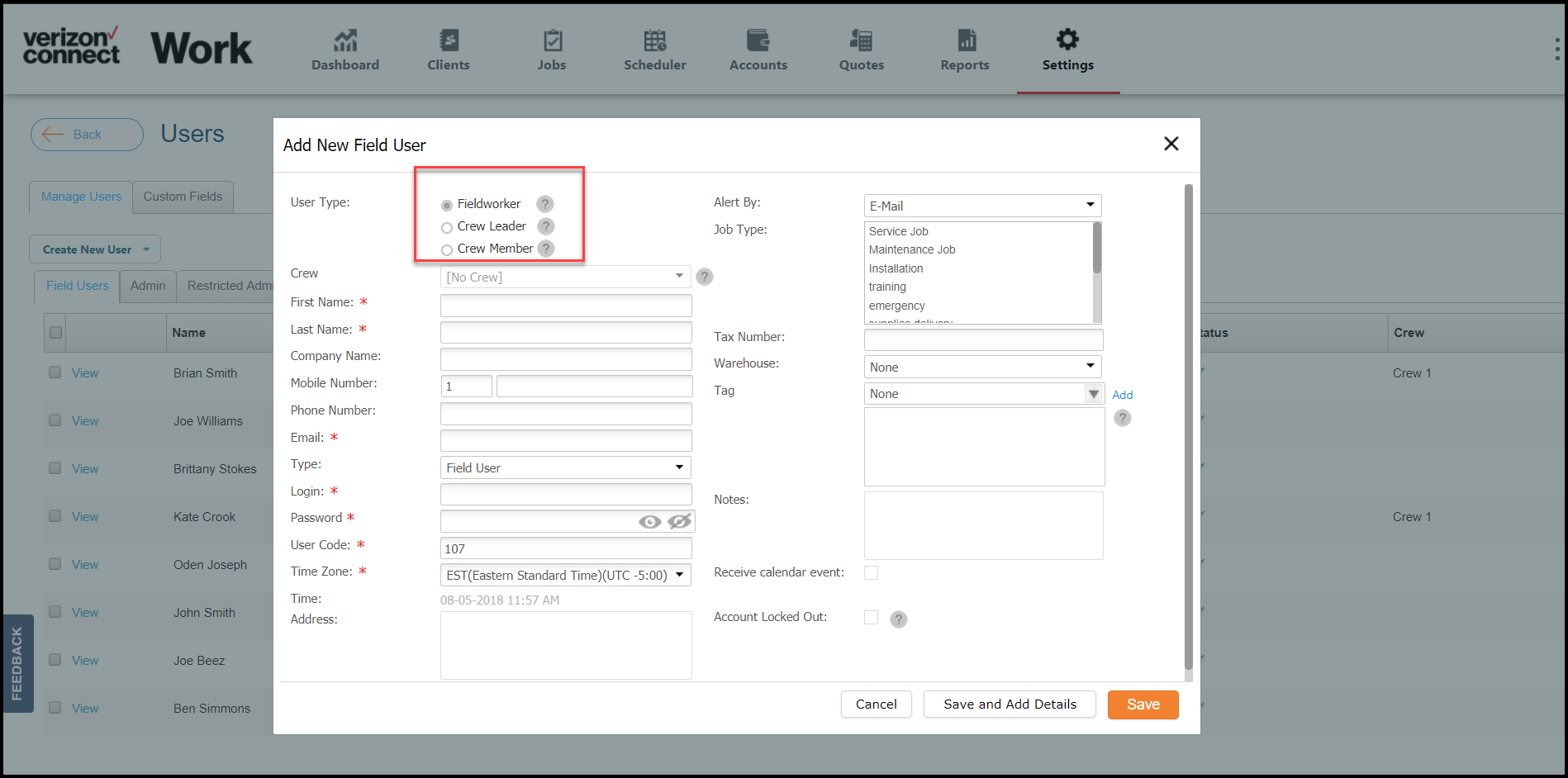 Fieldworker is a licensed Work app user who is not assigned to a specific crew and is able to add and edit Jobs, Clients, and Quotes.
Crew Leader is a licensed Work app user who is a leader of a crew with permissions to clock in and out Crew Members on his or her own Crew using the app.
Crew Member is a non-licensed Work fieldworker who is part of a Crew but does not have access to use the Work app.
Once you select your User Type, fill out the Fieldworker's information.
*Note: You must fill out all fields marked with an asterisk before saving.
Admins will need to use a unique Email and Login for each Fieldworker.
Note: Emails are used as an option to send Fieldworkers their job notifications.
Admins can select how Work notifies their Fieldworker of their Job details. By default, Fieldworker will receive an in-app notification for new and updated Jobs.
Some Fieldworkers prefer additional notifications, Admins can choose to send an Email, SMS message (Text) or both by selecting the Use's Alert by option.
Fieldworkers using a Microsoft Outlook Calendar can be set up to receive their Jobs on their mobile app and their Calendar.
Admins should select "Receive calendar event" to enable this feature then select Save.
Once the Fieldworker is created, Admins will see that User on their list and can now start creating Jobs for them.