When logging into Work for the first time, an On-boarding wizard will guide Admins on how to set up your account. This on-boarding feature is designed to allow Admins to quickly review and input information that is necessary to get started with Work.
From Getting Started, Admins will add Company Info, Tax Rates, and Users.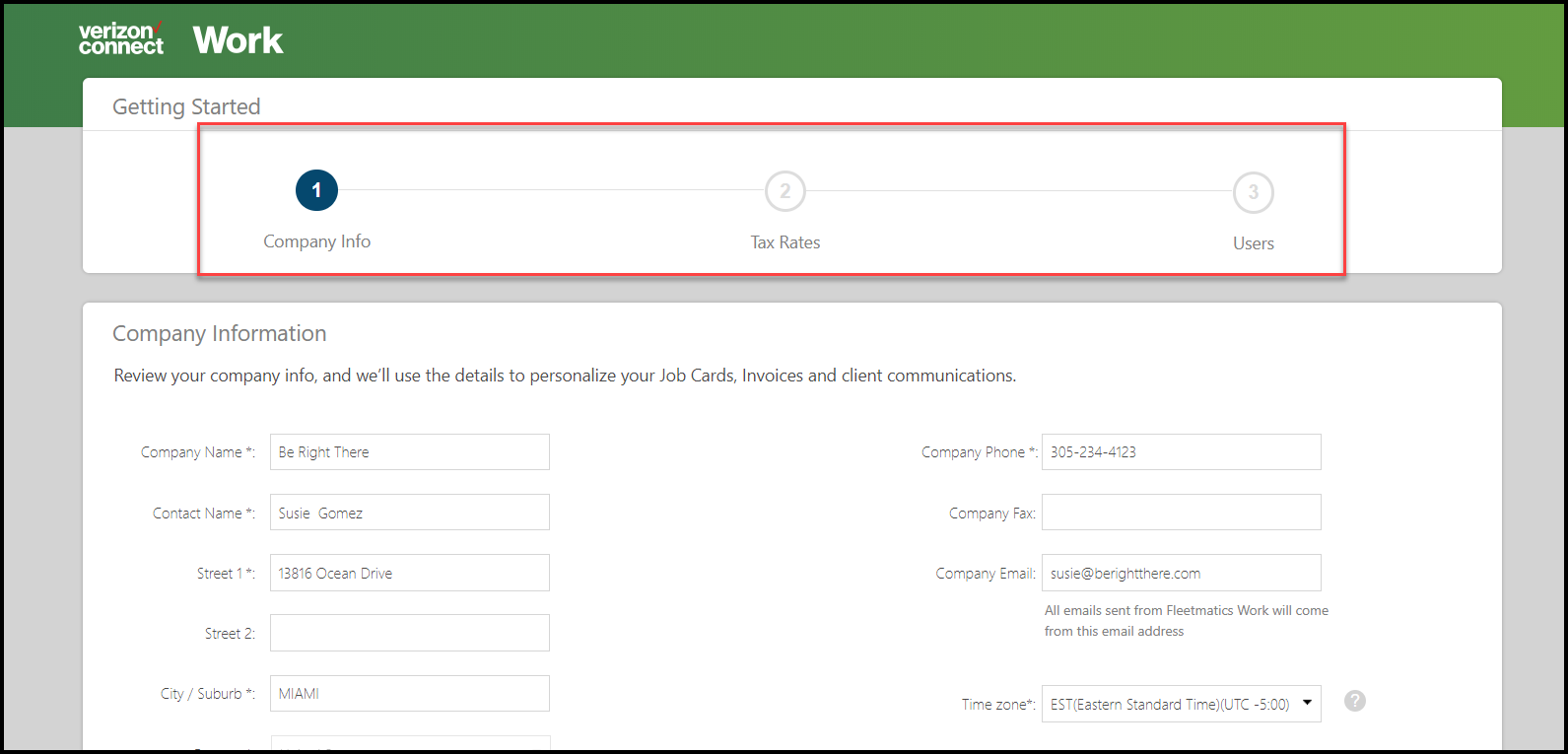 Company Info
From Company Information, review and update company info, upload a company logo then select Next Step.
Note: You must fill out all fields marked with an asterisk before selecting Next Step. Make sure all the information is correct, this information will be used for all communications to Clients via emails, Job Cards, and Invoices.  
Tax Rates
Set up any Tax Rates that you will use when invoicing your Clients then select Next Step.
Note: Setting a Tax as default will automatically apply that rate to all new items.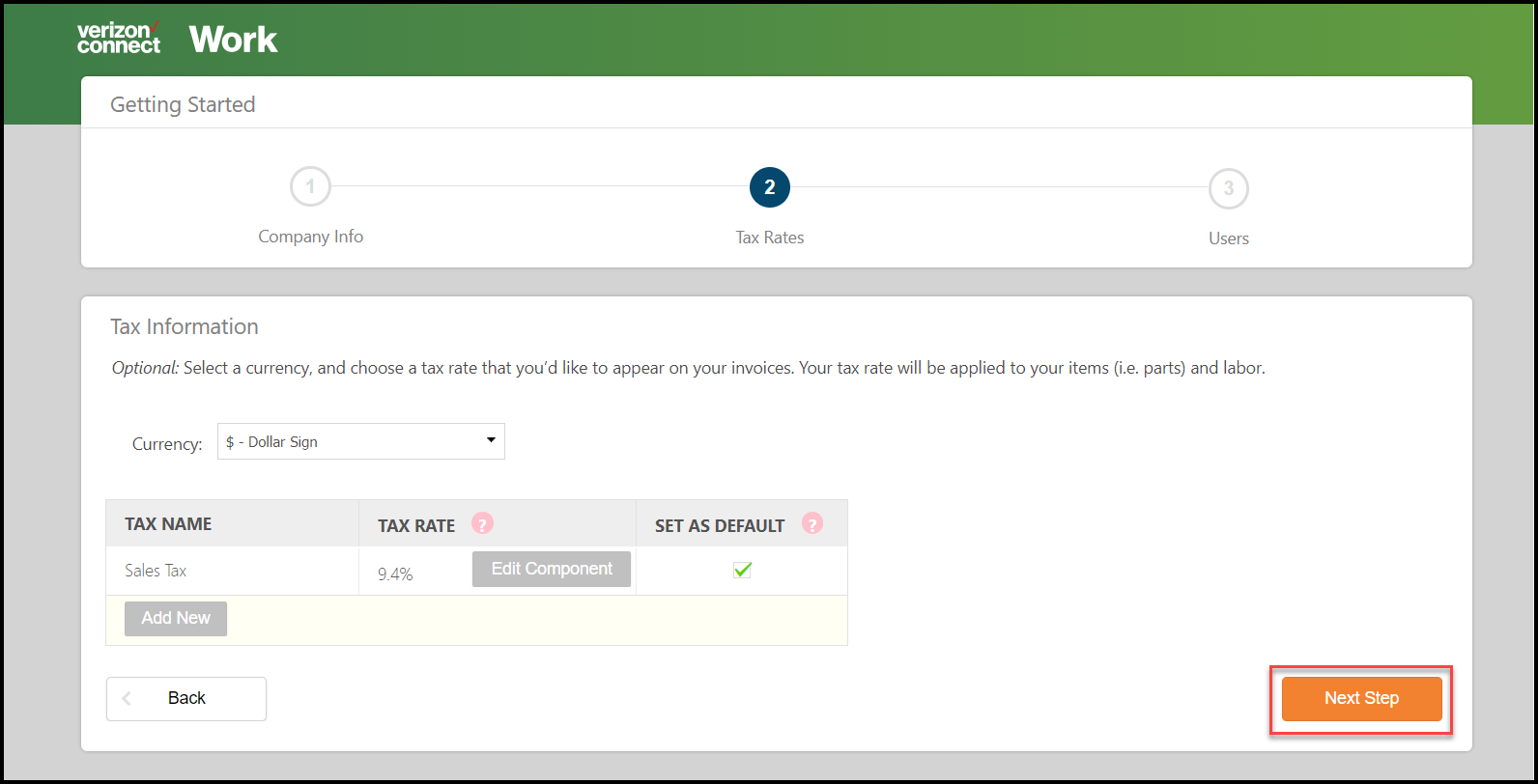 Users
There are two types of users within Work, Admins, and Fieldworkers. Admins log into Work from the office to manage Clients, Jobs, and Scheduler. Fieldworkers log into Work from the field via the mobile app to receive and share job details with the office.
Fieldworker Details
An Admin can add one or more Fieldworkers that will be accessing the Work mobile app. Fieldworkers will use the username and password set up here to log into the mobile app. 
From Users, Fill in Fieldworker details then select Next Step.
Congratulations!
Your Work account is ready to go! Watch this short video, and learn how to manage your Clients, Jobs, and Schedules.