A Recurring Job can be created anytime from a new or existing Job by selecting "Recur this job" from the Job Details section on a Job Record.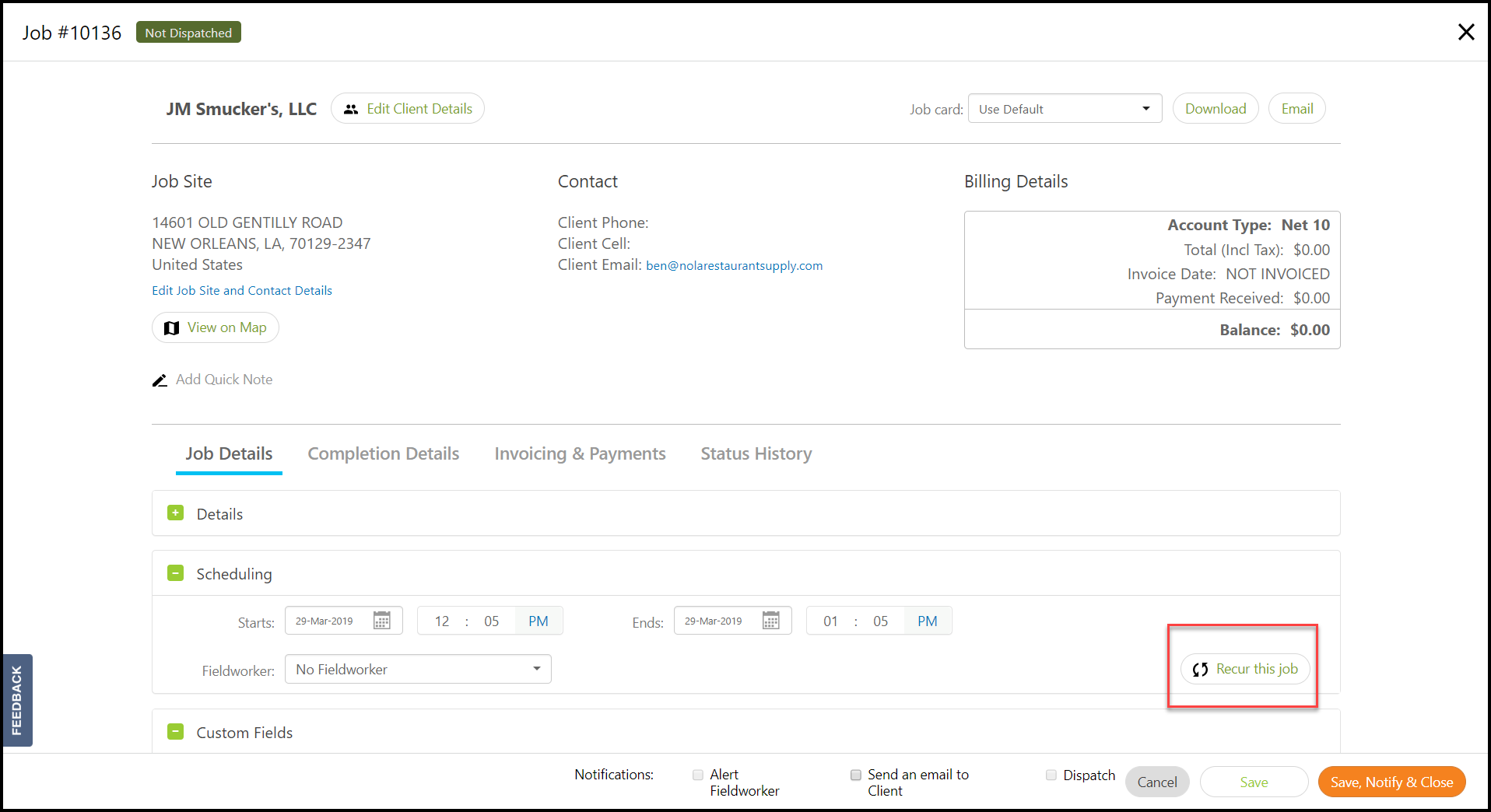 First, choose to set your recurrence pattern on a Daily, Weekly or Monthly interval: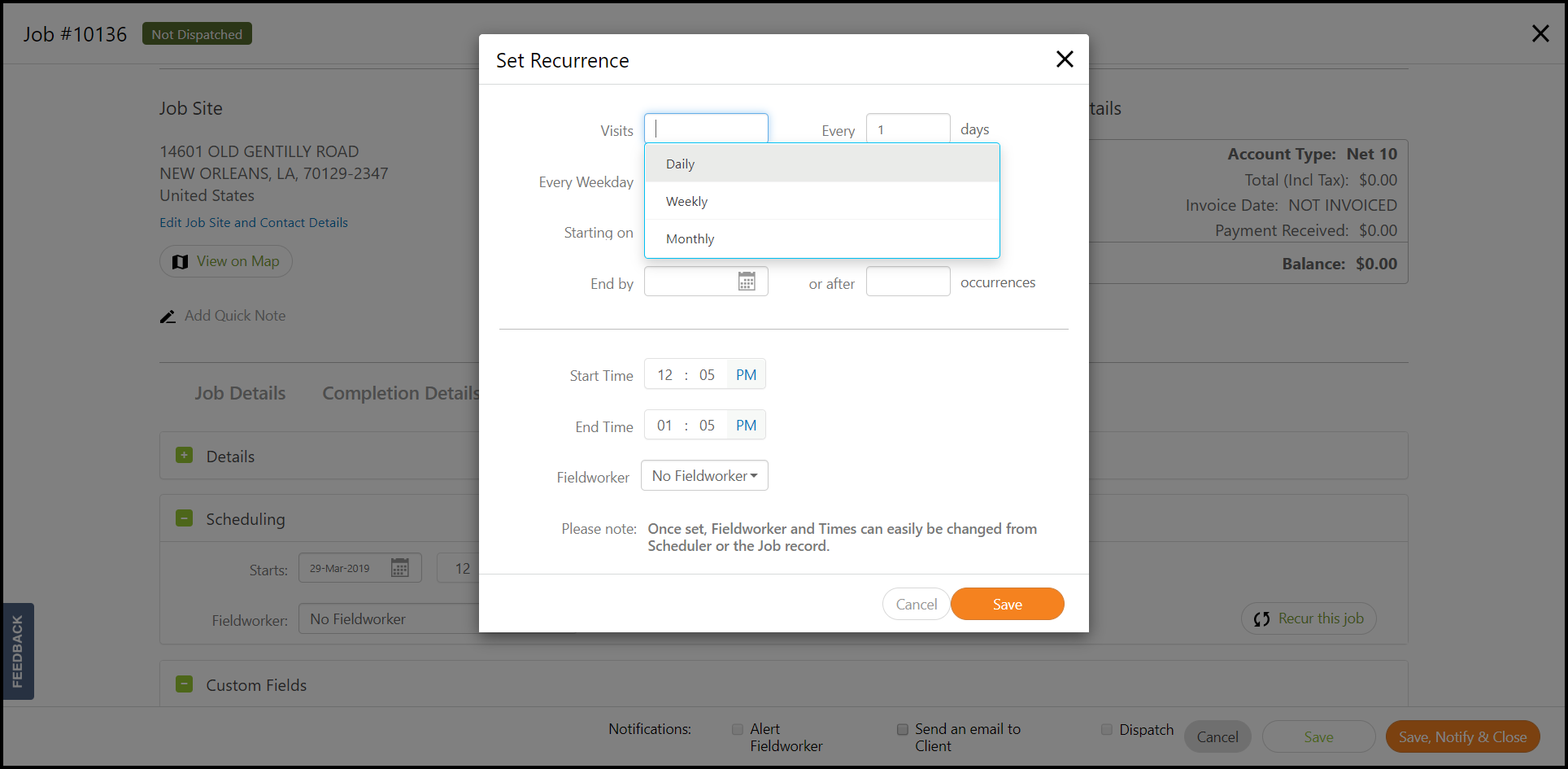 Daily - select 1-day intervals to repeat Jobs for (ex. every 3 days).
"Every Weekday" - schedule repeating Jobs consecutively on all weekdays (ex. M, T, W, Th and F).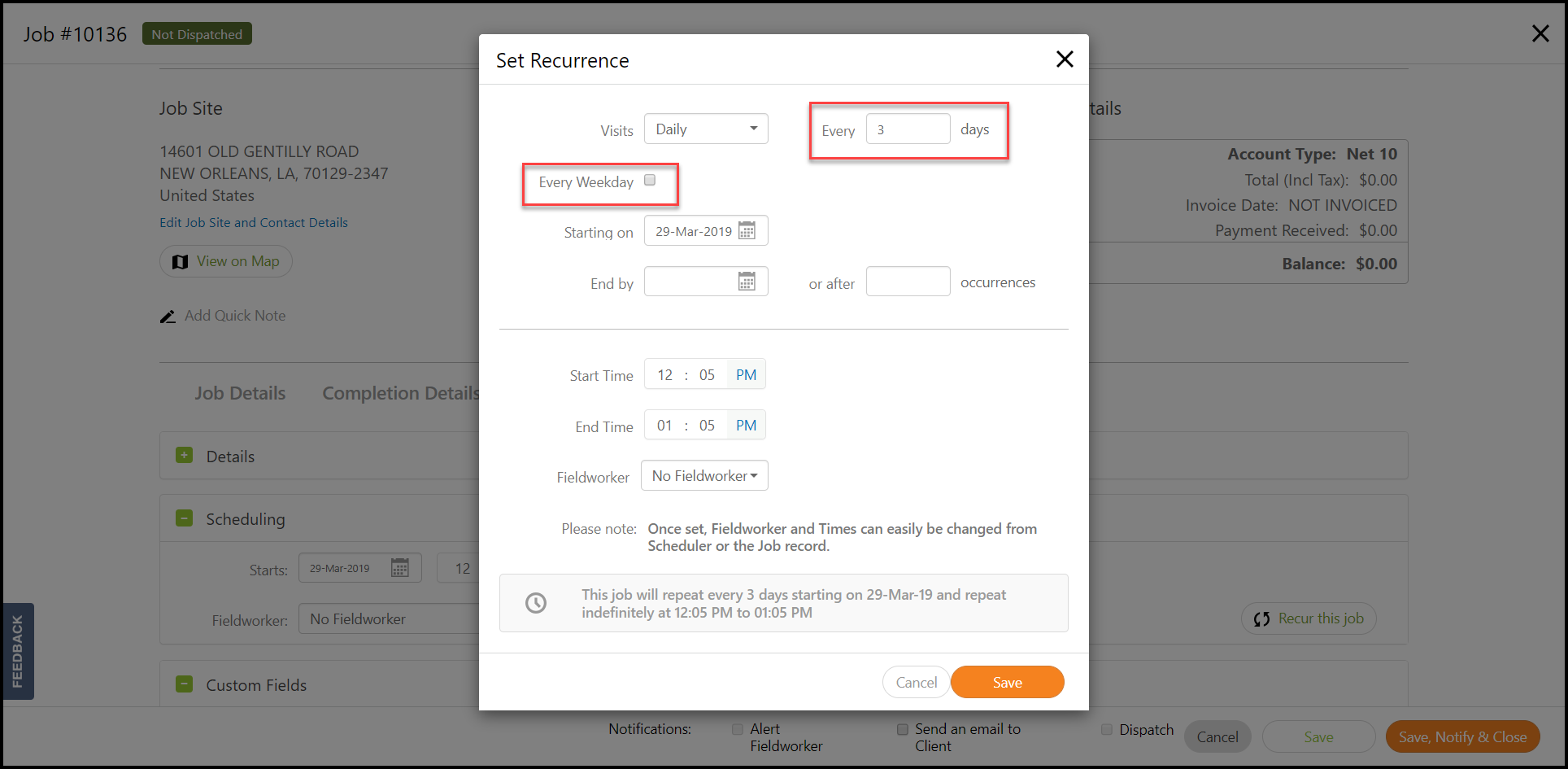 Weekly - choose which day of the week you want the job to be repeated. You can select multiple days during the week (ex. Tuesdays and Fridays).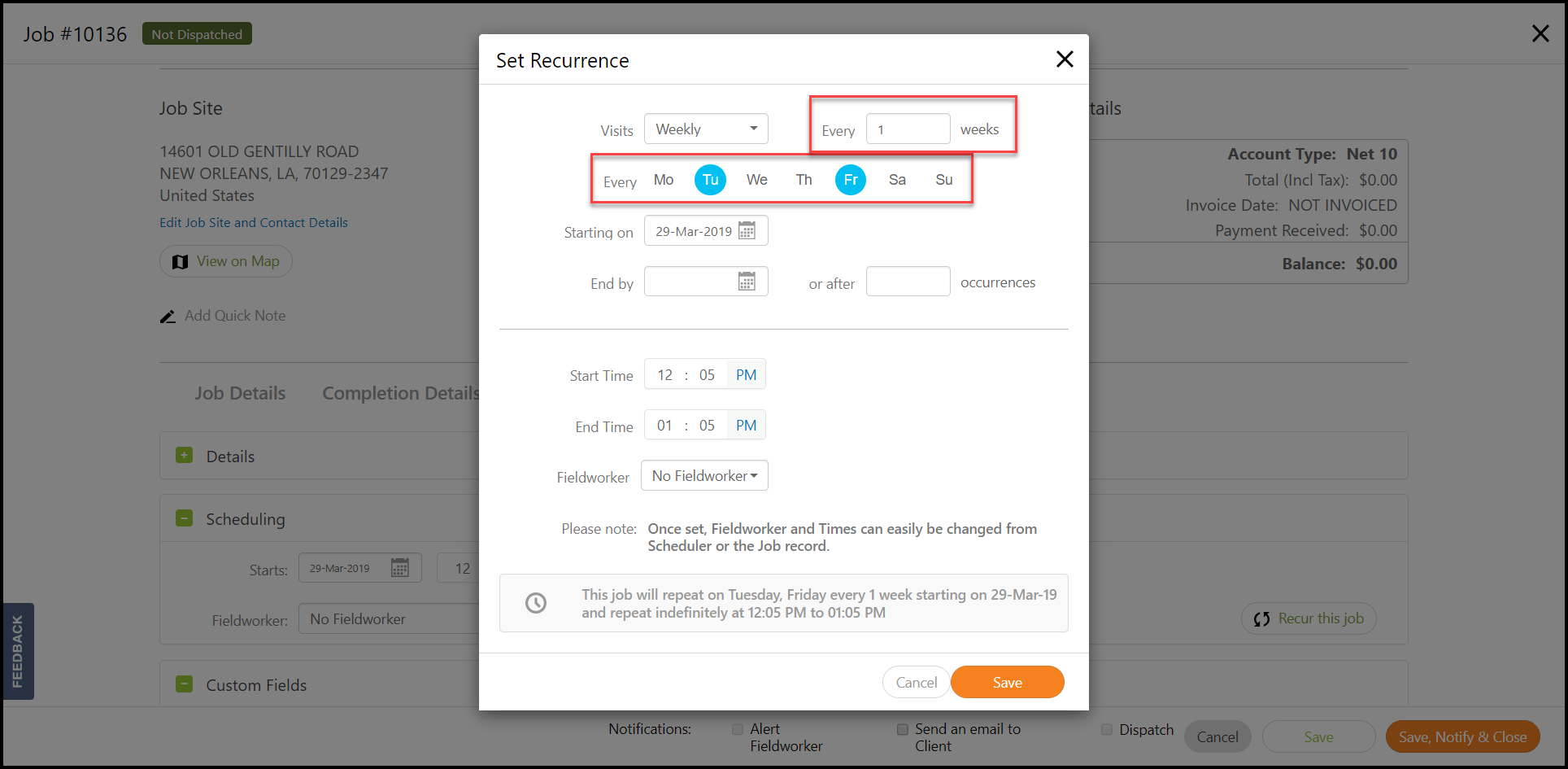 Monthly - pick either:
Date of the month (ex. 13th) OR
A day of the month (ex. 3rd Tuesday)
Select between "Days of the Month" and "Day of the Week" to toggle between both of the monthly options.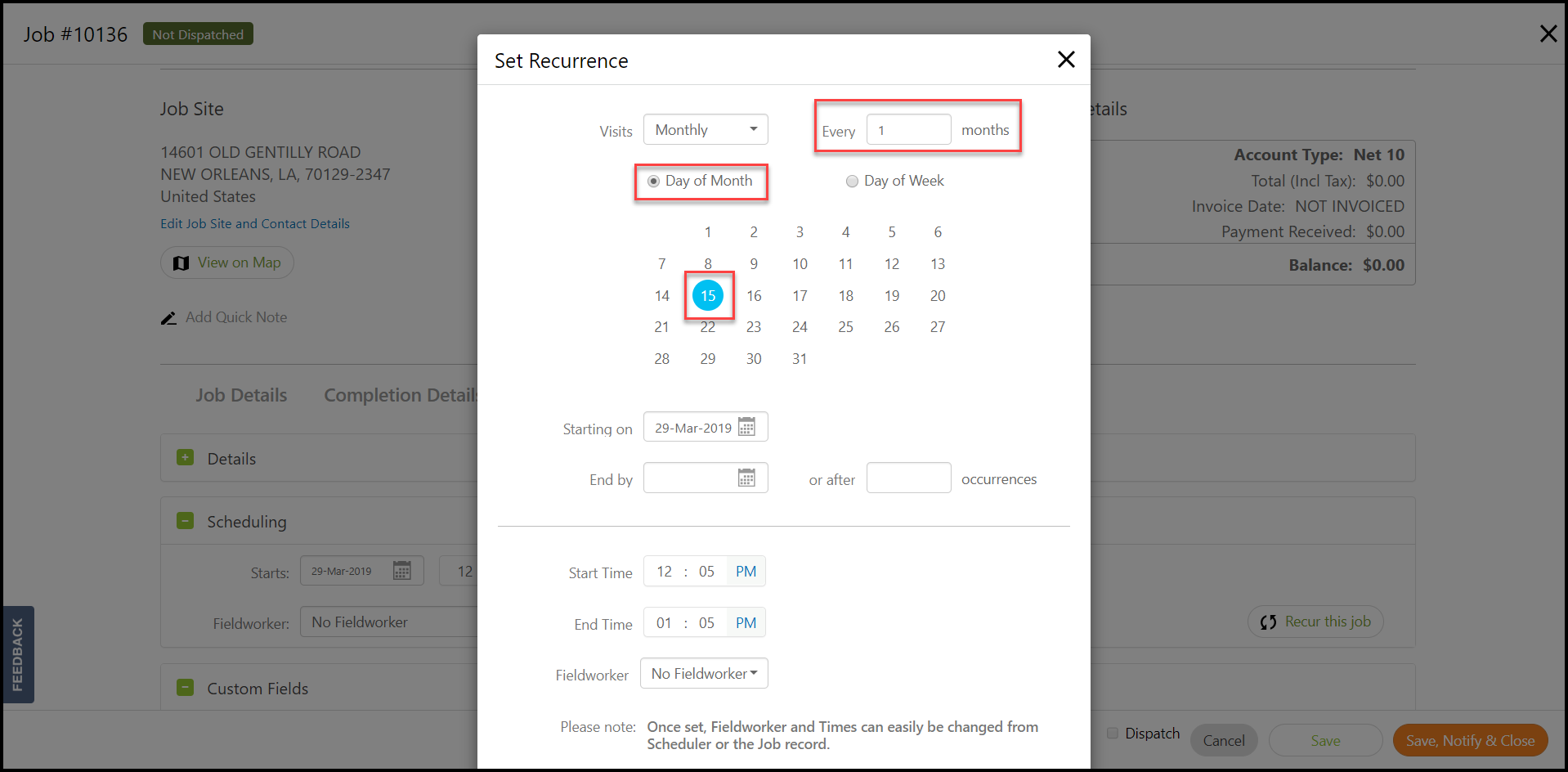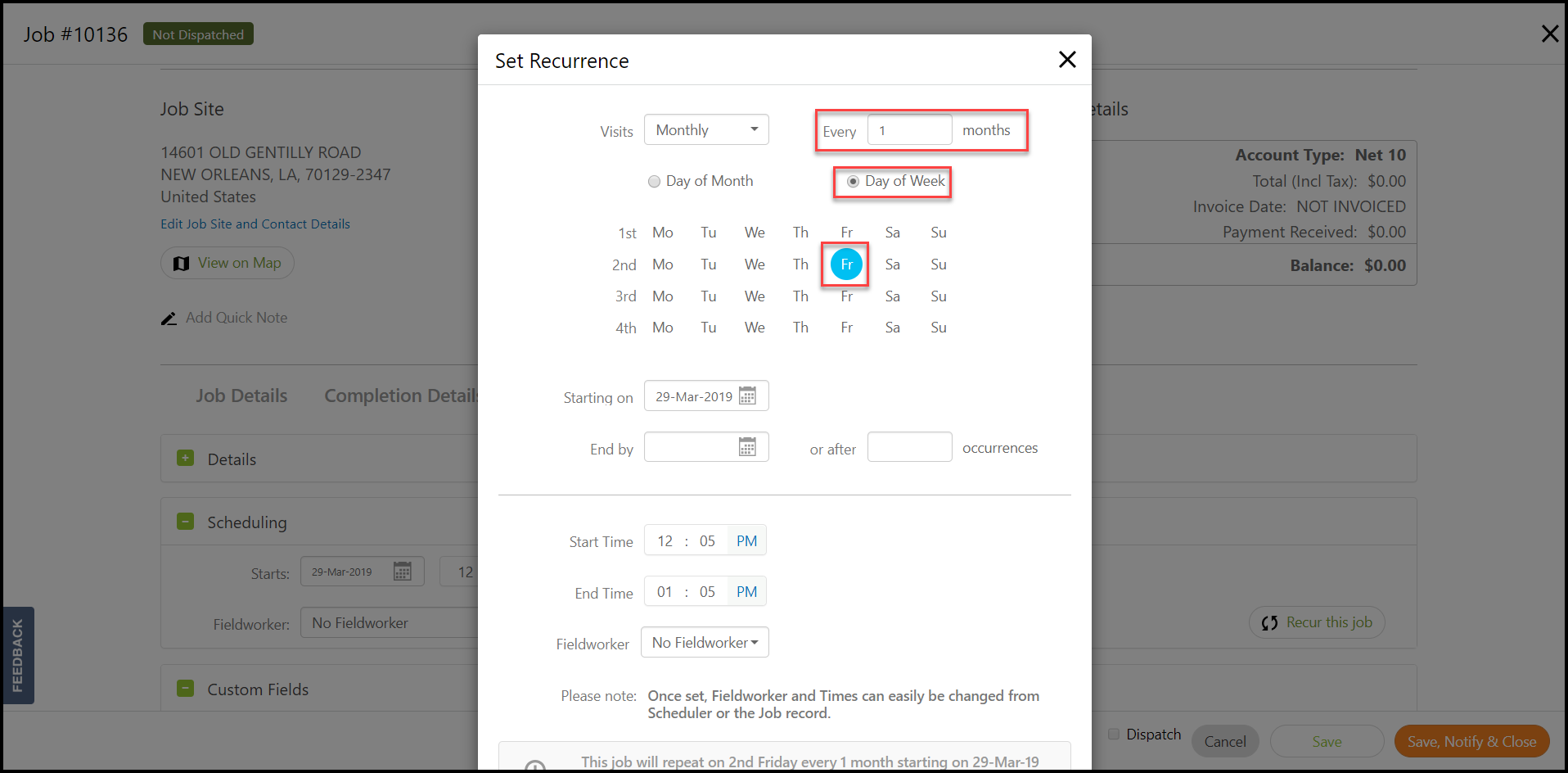 Determining when the Pattern Ends
To end a recurrence, choose to enter:
An "End by" date (ex. March 18, 2018)
A total # of occurrences (ex. 10)
NOTE: The End by date & # of occurrences fields are linked, so if you enter a value in one field, the other will be calculated and updated automatically.
Or, leave the "End by" date field blank to recur jobs "forever"
Learn more about how far in advance Recurring Jobs can be viewed and scheduled.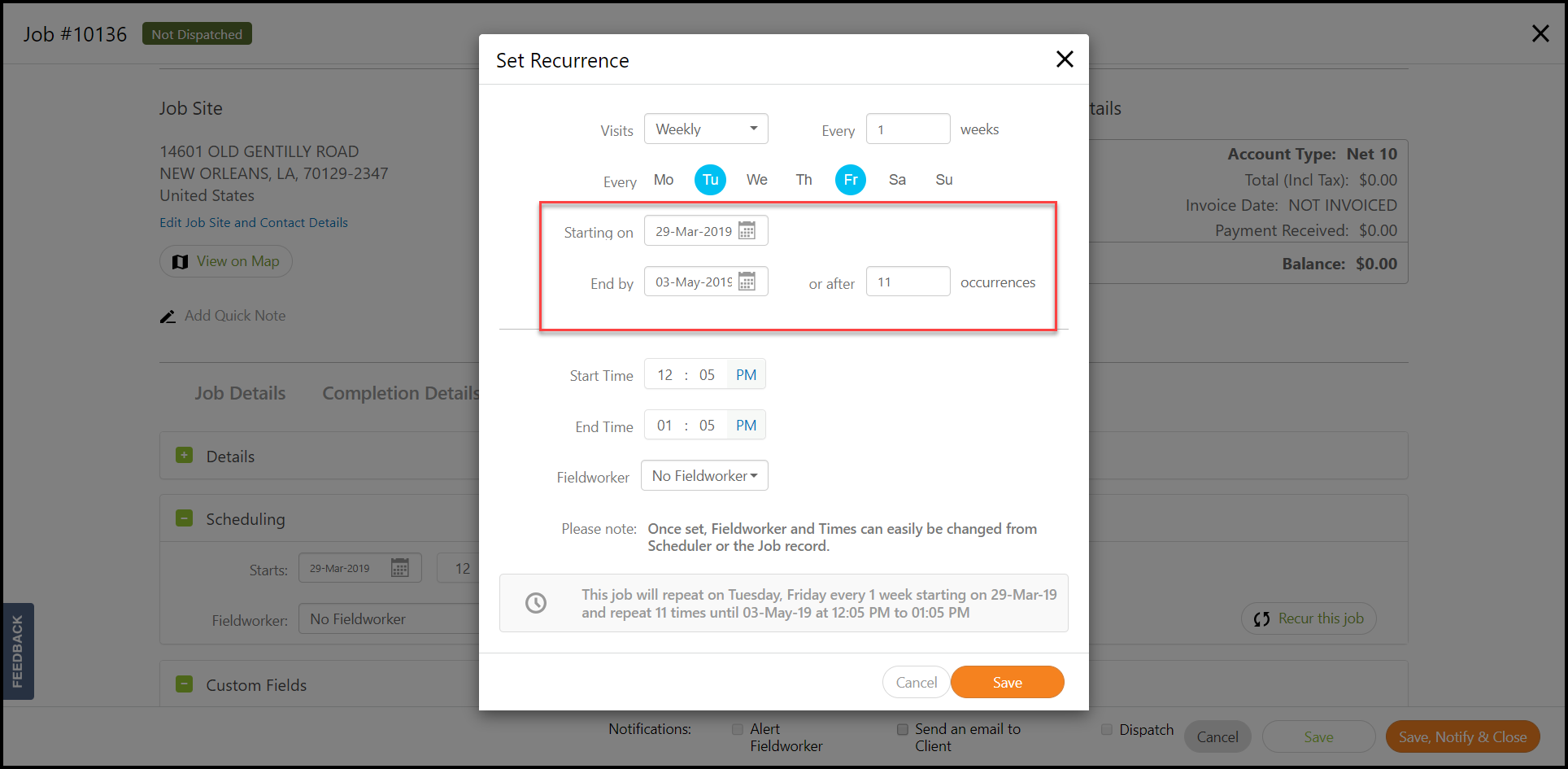 Assigning a Time and Fieldworker
You may enter a time and assign a Fieldworker for the repeating Jobs. This is optional, and you can easily change the times and Fieldworkers for an individual Job or the entire pattern, later. Learn more about editing Recurring Jobs.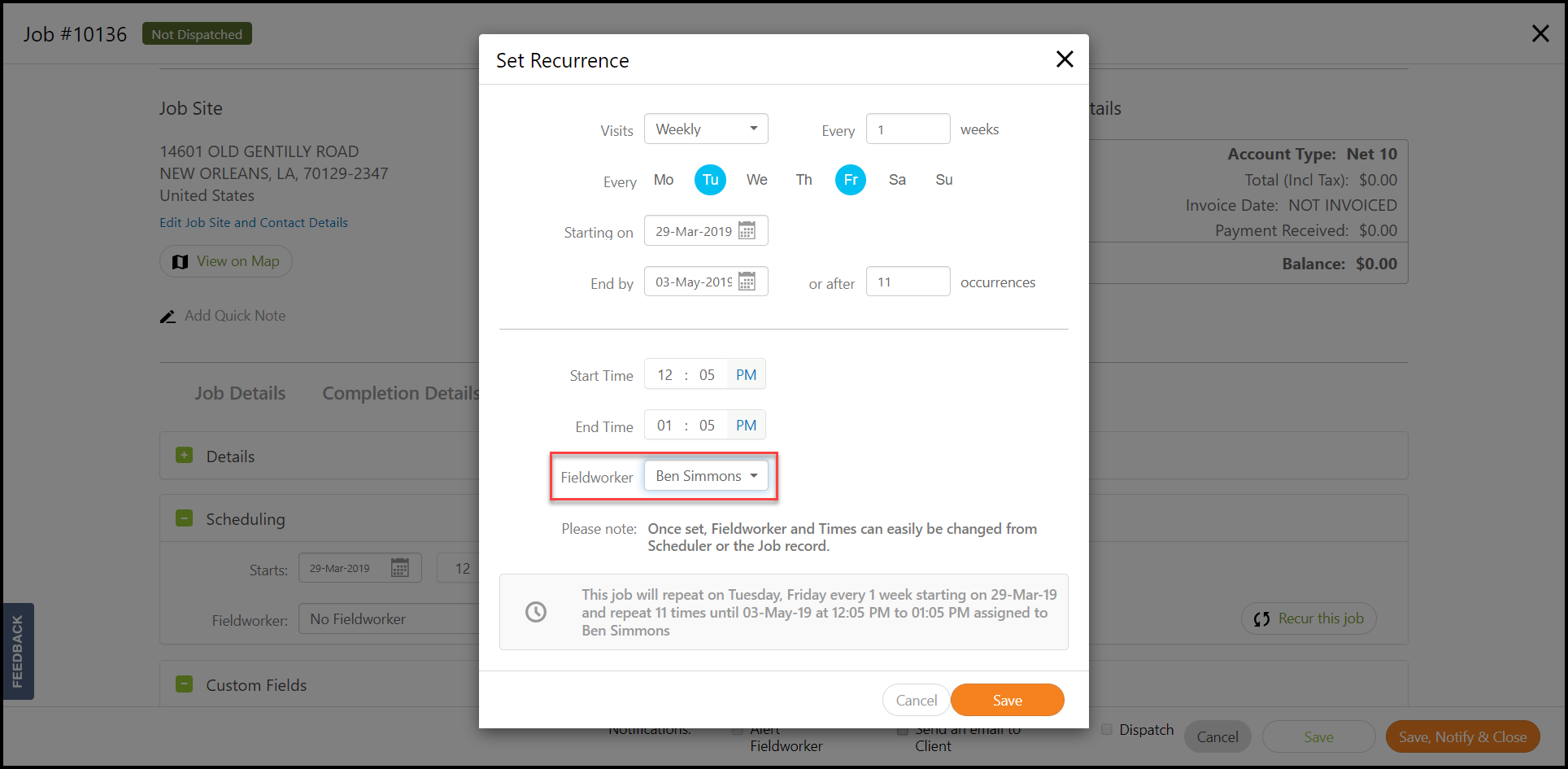 Reviewing your Recurrence Pattern, and Saving
Before Saving your Recurring Job pattern, you can verify the pattern will be created as expected by reviewing the summary at the bottom of the window.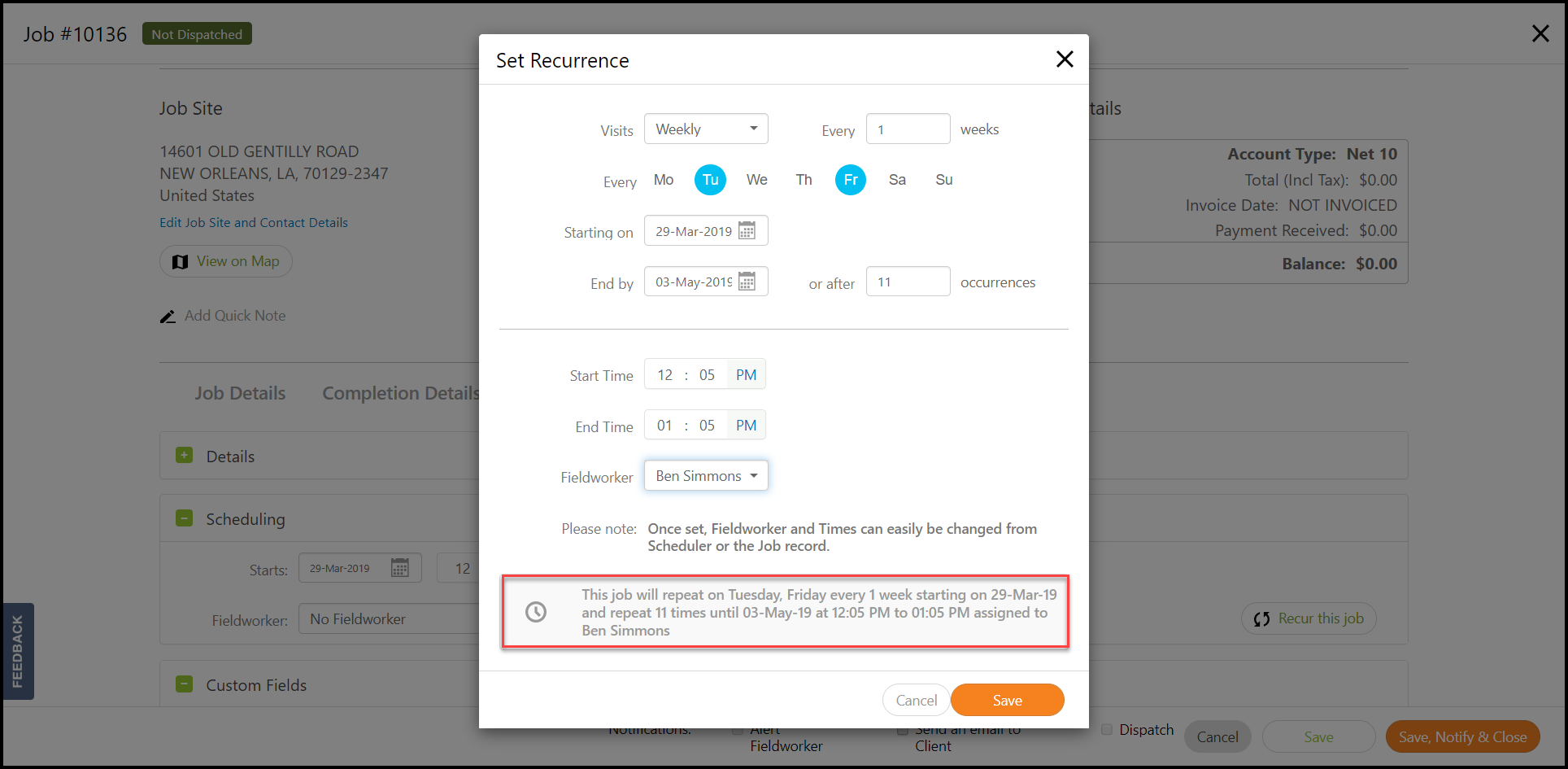 Learn what information gets copied to your child jobs.