When a job is completed, Admins have the option to archive that job so their Job's List only displays new and active jobs.
Archiving a job is an alternative to deleting the job, archiving the job will remove it from the Job's List but keep it in WORK for Client Work History.
From Jobs, select the checkbox next to Job Code to choose the job then select Archive.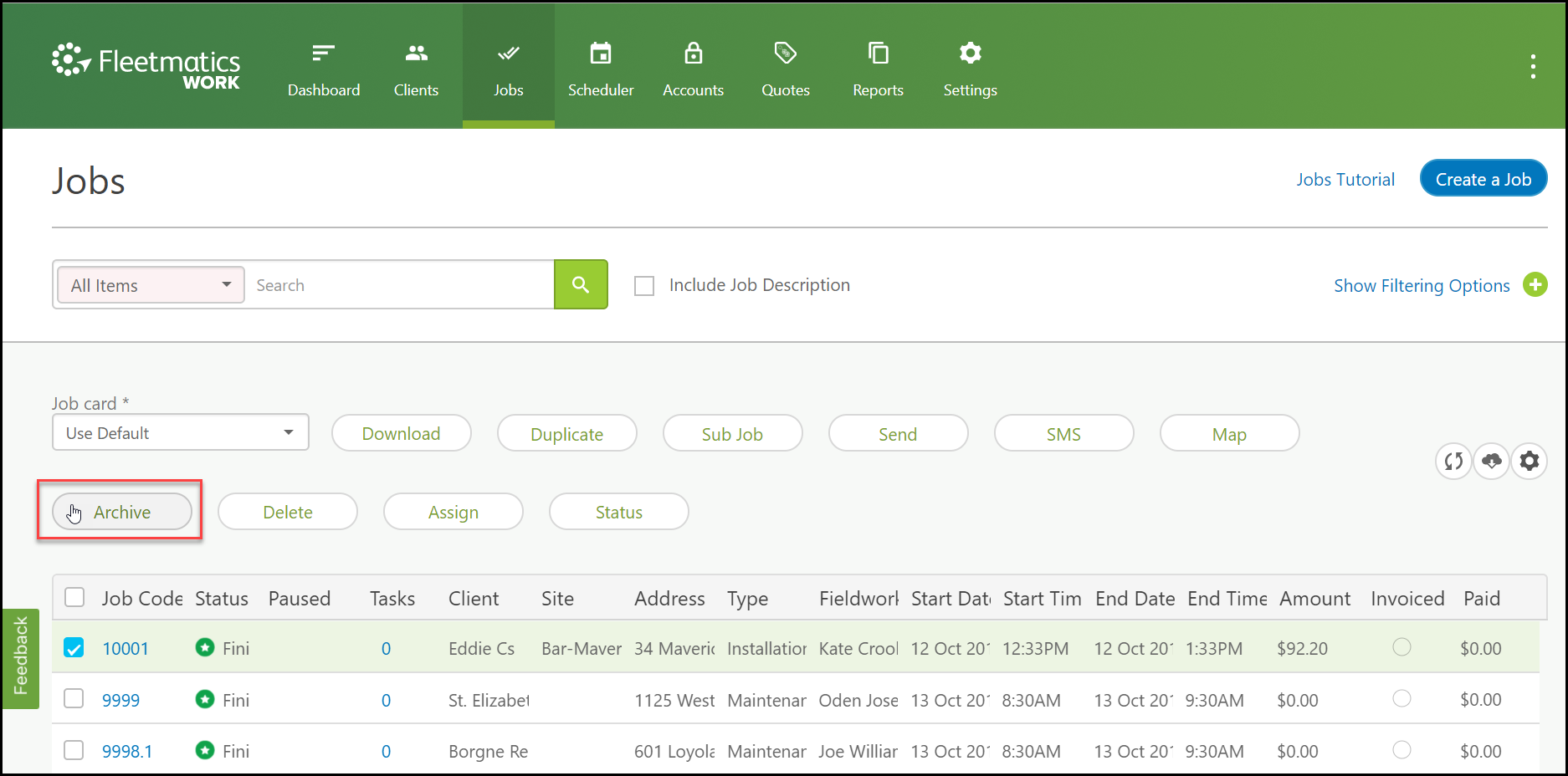 Admins will receive a message confirming the action, select Archive.
Note: Admins cannot see an archived job on the Scheduler.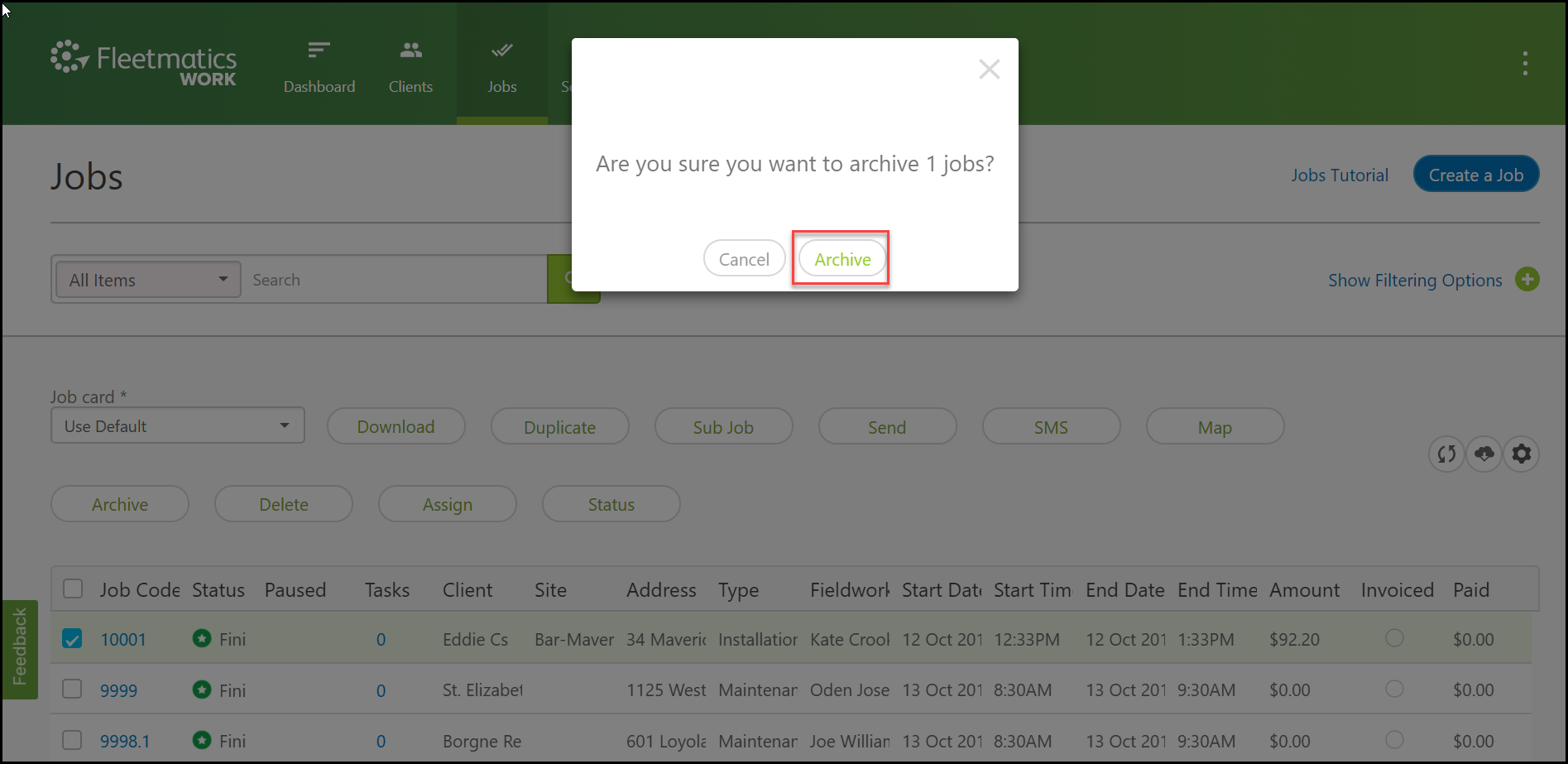 The job is no longer listed on the Job's List and will be moved to the Archived Jobs List.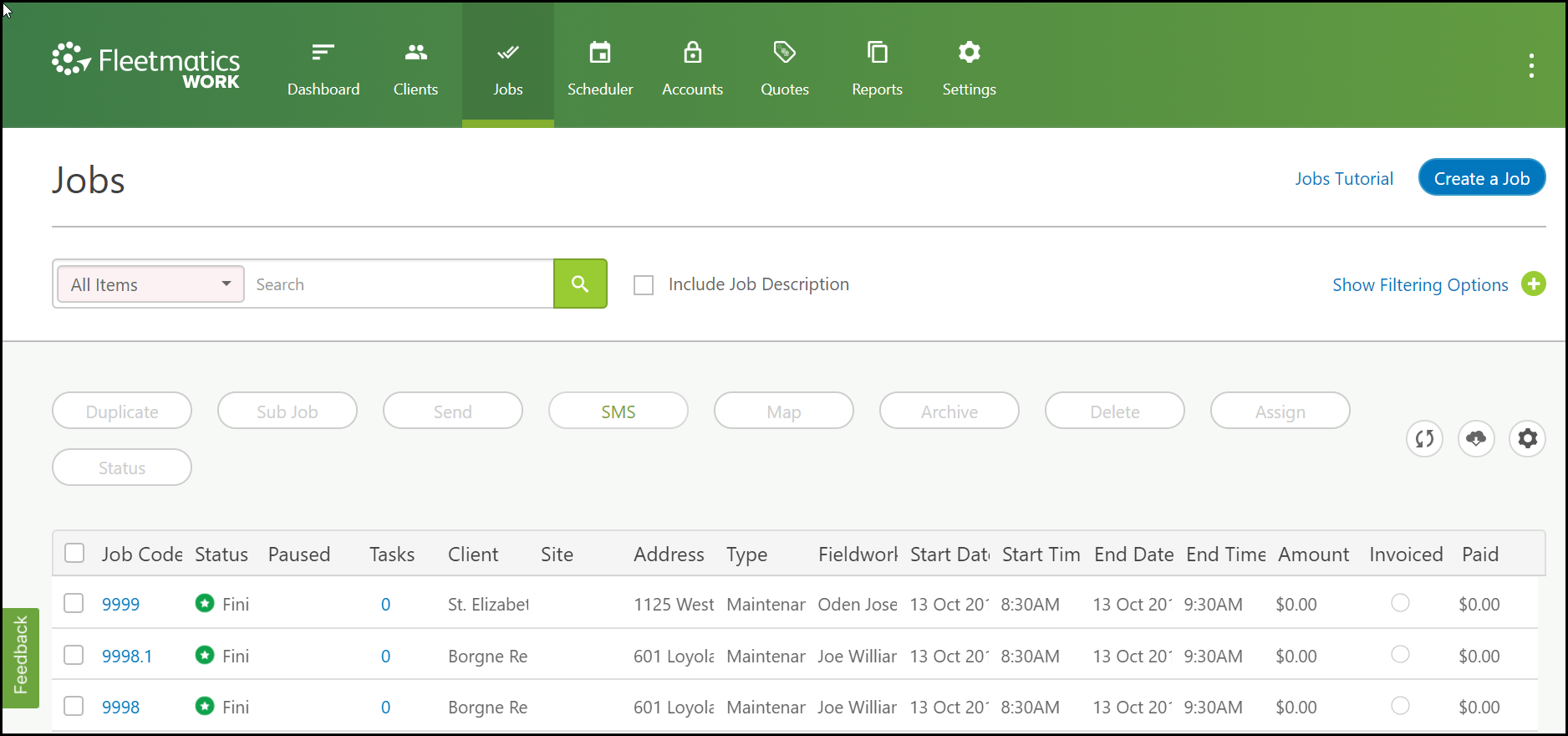 Learn how to un-archive a job.