Recurring Jobs can be set to recur indefinitely ("forever") with no end date. To do this, simply leave the "End Date" field blank in the Jobs Recurrence window or select "Clear" when choosing the Date.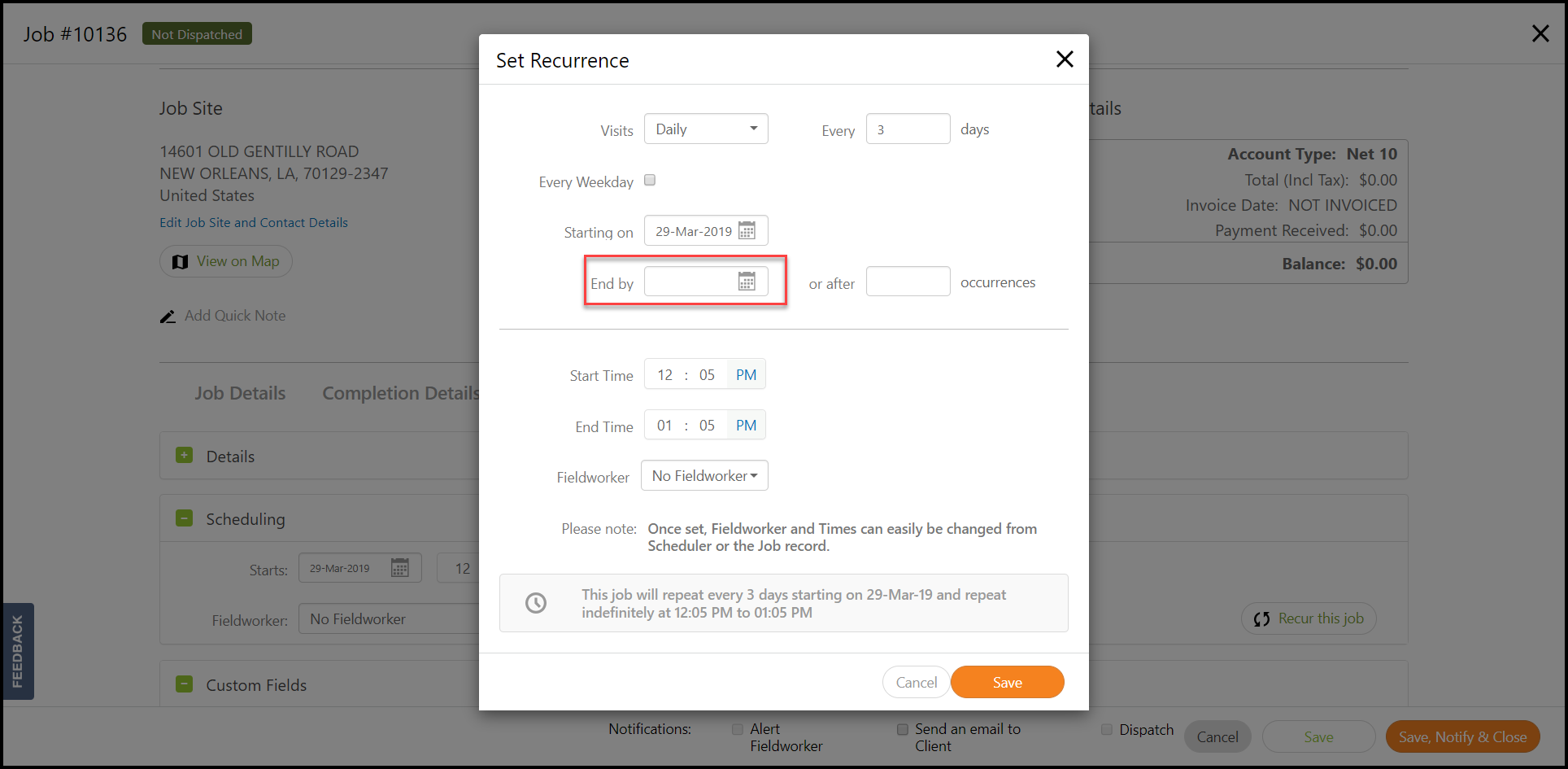 Although Recurring Jobs can be set to recur indefinitely, Jobs in WORK will be generated (and therefore viewable) up to a limit of 90 days in advance. This limit ensures that Admins continue to experience optimal performance and load time on the Scheduler.
Consider the following "90 day" example:
A Recurring Job is set to recur the 1st Friday of every month (one Job, per month)
In WORK, 3 Jobs will automatically be created - the maximum number of once-a-month Jobs possible inside a 90 day window
On the 1st Saturday of every month, once a Job has passed, WORK will automatically generate the next Child Job
Child Jobs will continue automatically generating until the set end-date (if one has been established), giving you a "rolling" 90-day view into upcoming recurrences
The number of days visible can be adjusted to less than 90 days by visiting Settings > Job and Quote Settings > Recurring Job Creation.