Once a job is archived, Admins can view it from the Archived Job List and un-archive the job if they need to.
From Jobs, select Show Filtering Options.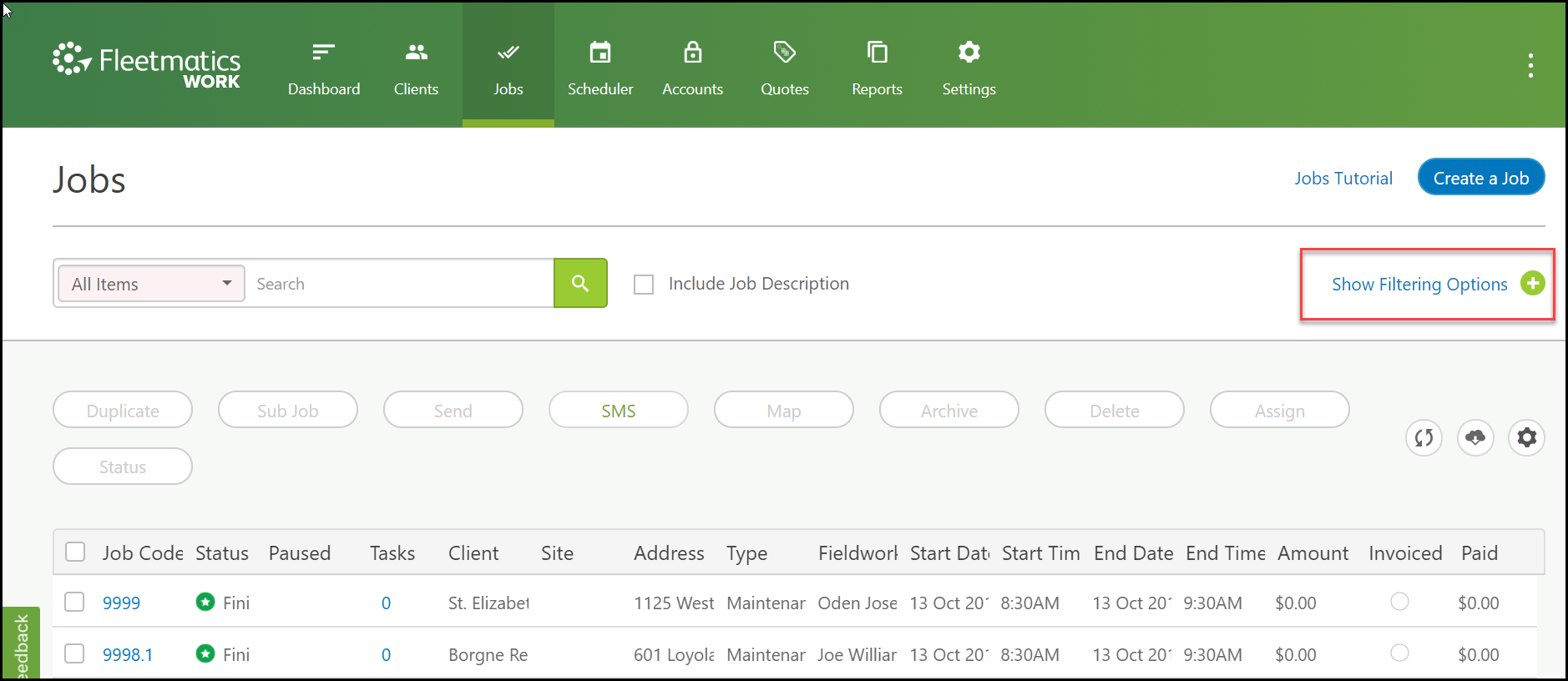 Under Archived Status, select Archived Only then select Apply Filters.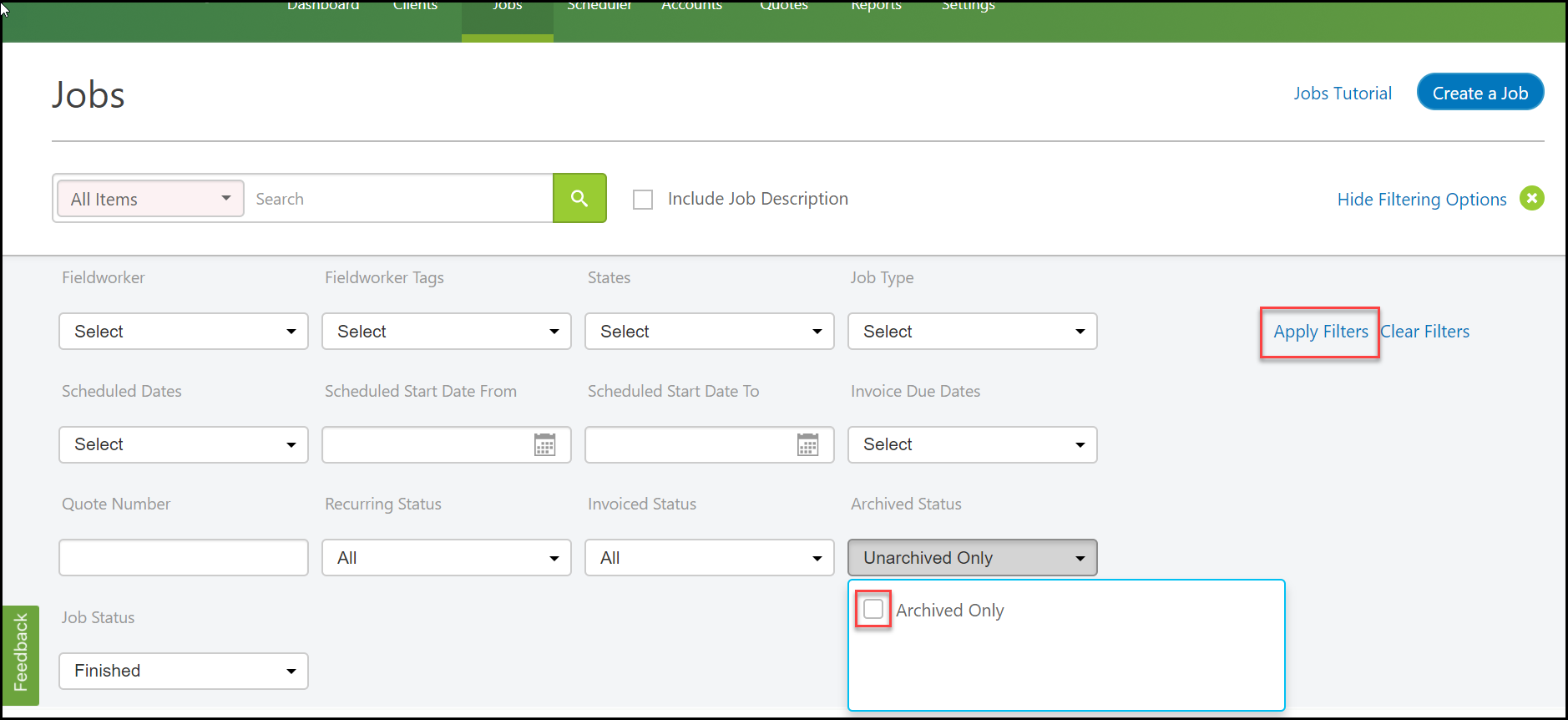 The Job List will only show Archived Jobs.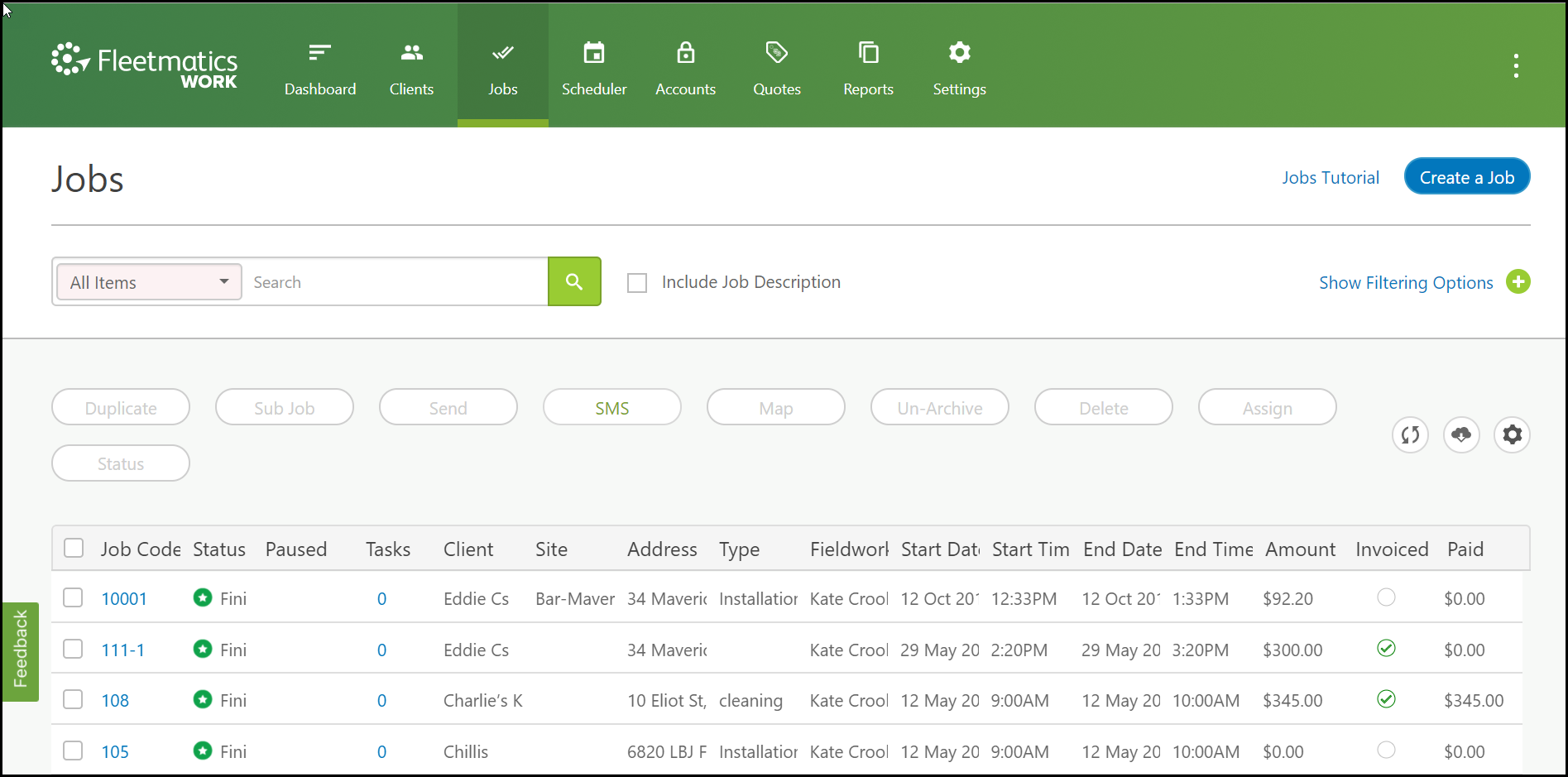 Select the checkbox near the Job Code then select Un-Archive.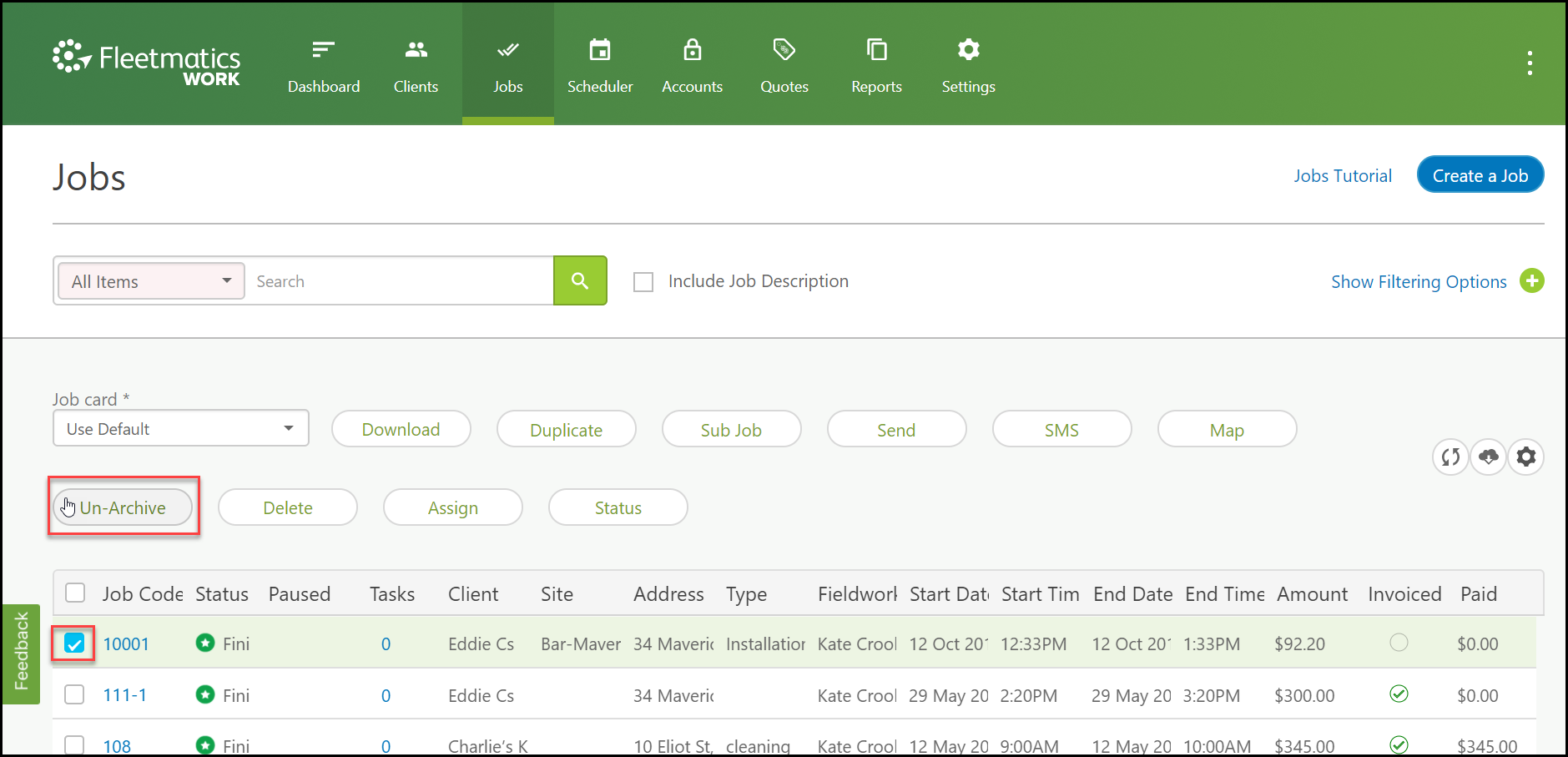 Admins will receive a message confirming the action, select Un-Archive.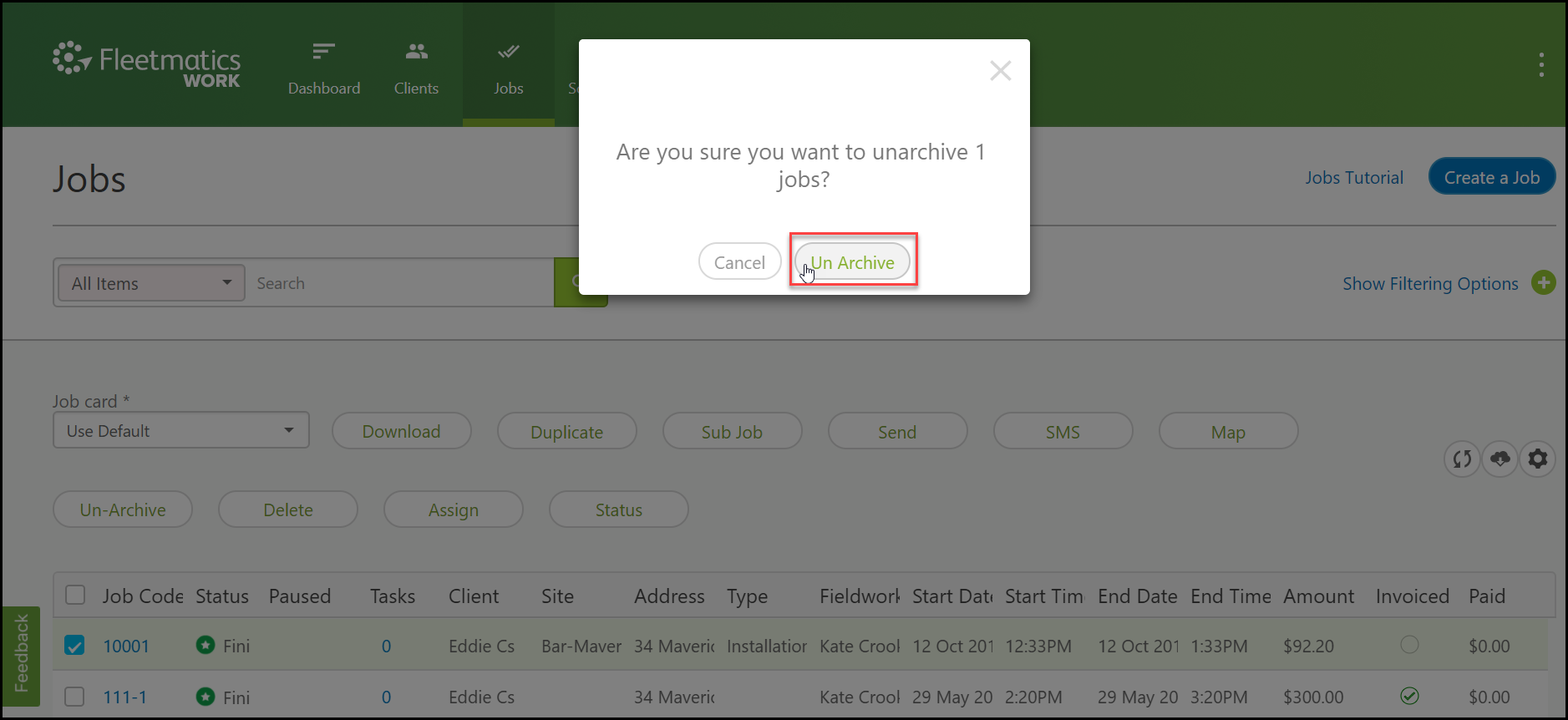 The Job is moved back to the Job's List.