Yes. There is a canned report available under the Client Reports called "Client Call History".
This report will summarize all calls an Admin has logged for a Client.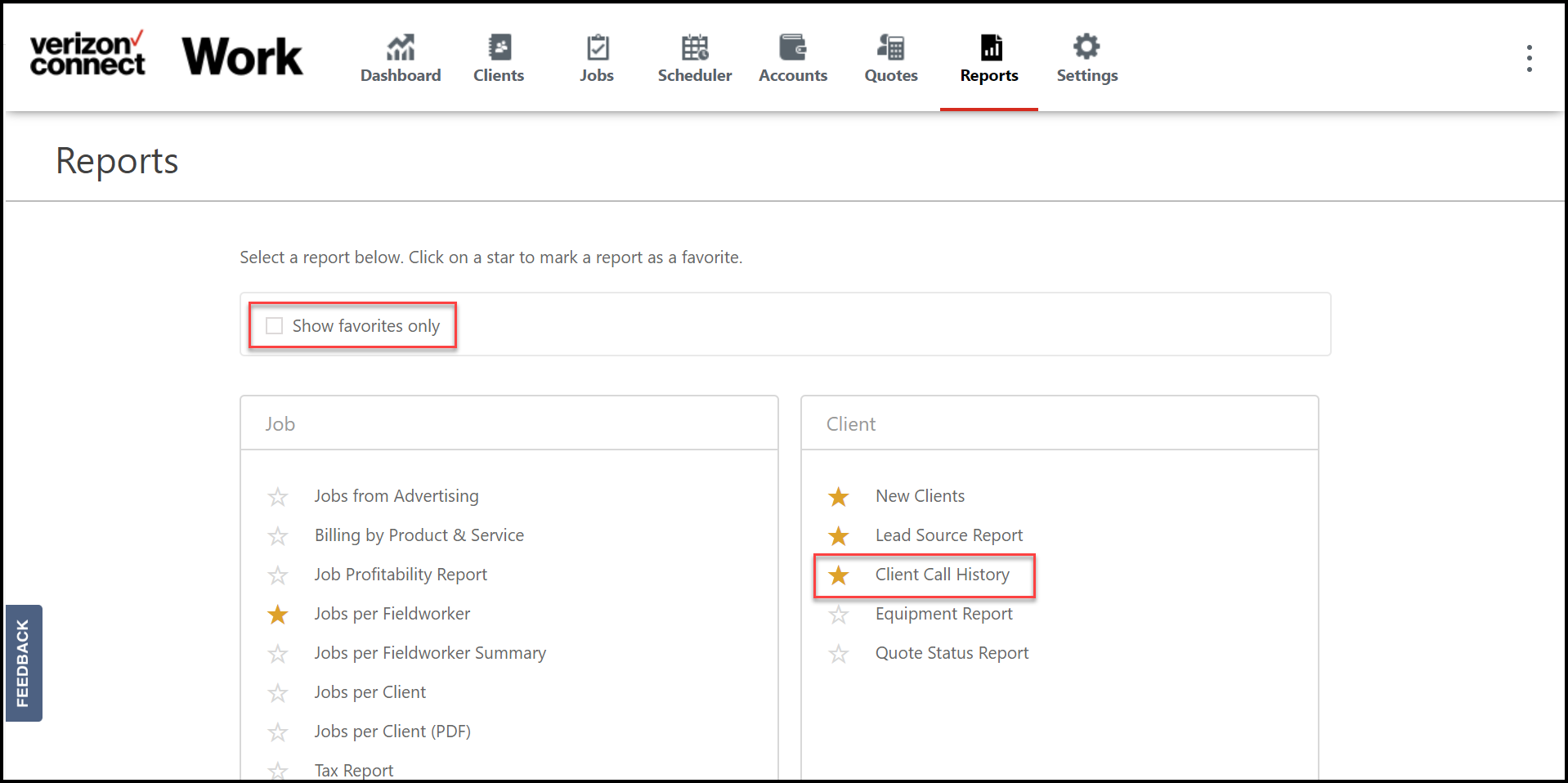 NOTE: You can also set this report as a Favorite by clicking on the star by the report name. When running your reports in the future you can choose to display your Favorites only.
Sample Report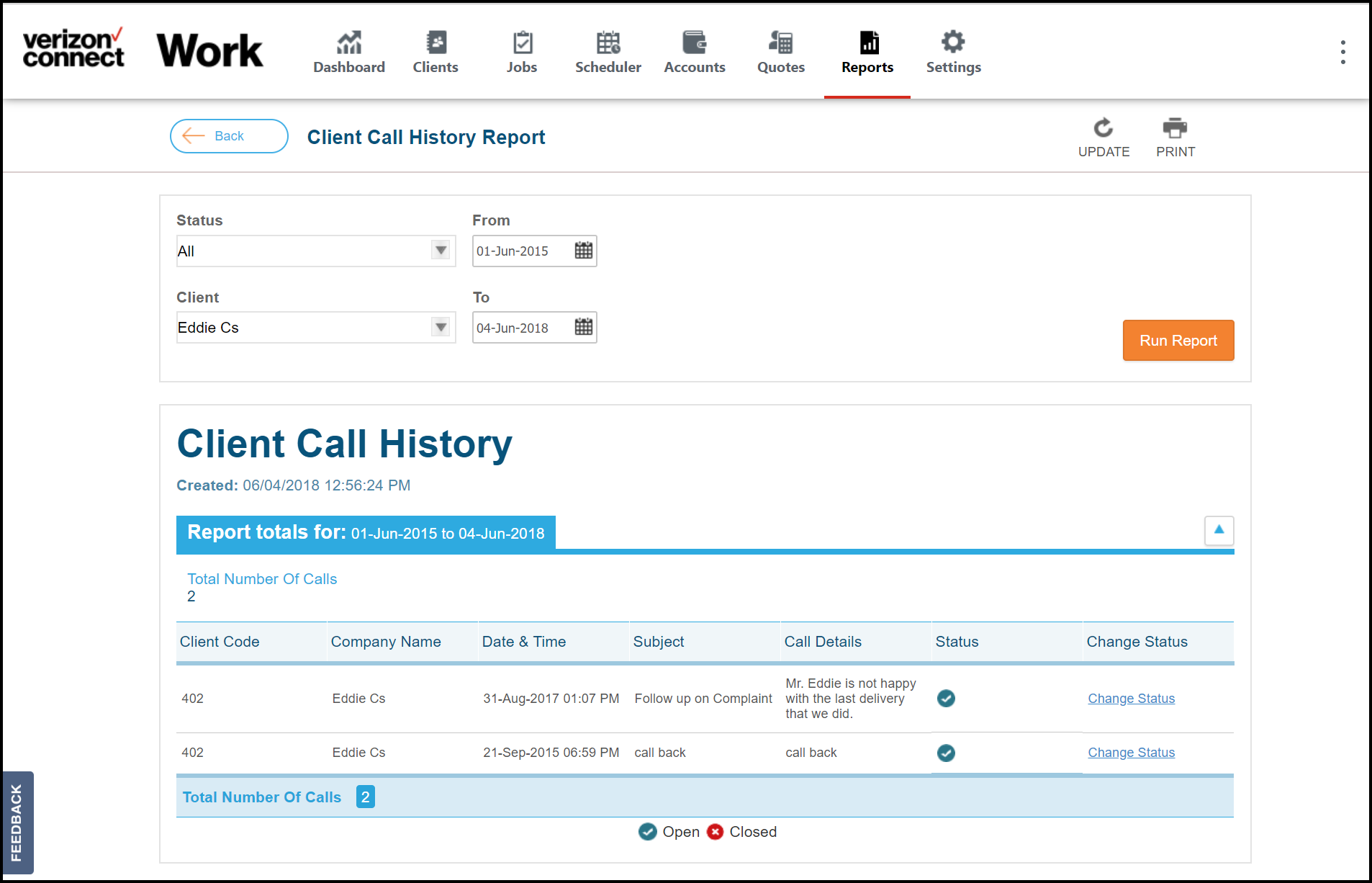 To run this report, follow the steps below:
1. Select this report from the main Reports page Once open, you can use the following filters to define the information you would like to see:
Status - allows you to include calls that are Open, Closed or All.
Client - allows you to choose the Client that you want the call records for. This report only allows 1 Client to be selected at a time.
From / To - allows you to include calls that were recorded only during these dates.

2. Run Report - once you have selected the filters, click on this button to generate the report.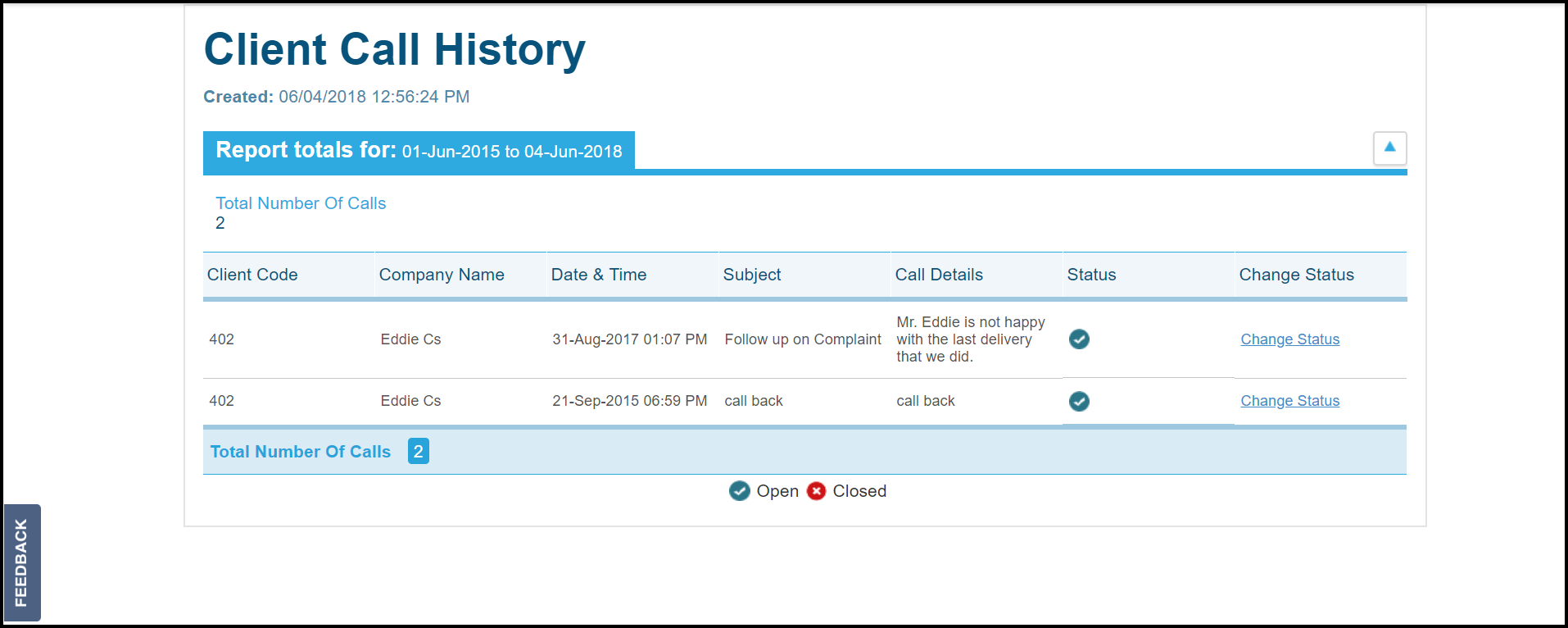 3. Print or Save your report - you can choose to print a copy of this report or to save a digital copy on your computer instead. Digital copies can be sent to your customers as attachments to emails.
To print - Click on the PRINT button on the upper right-hand corner of the page. The system will download a .pdf file of your report that you can print out.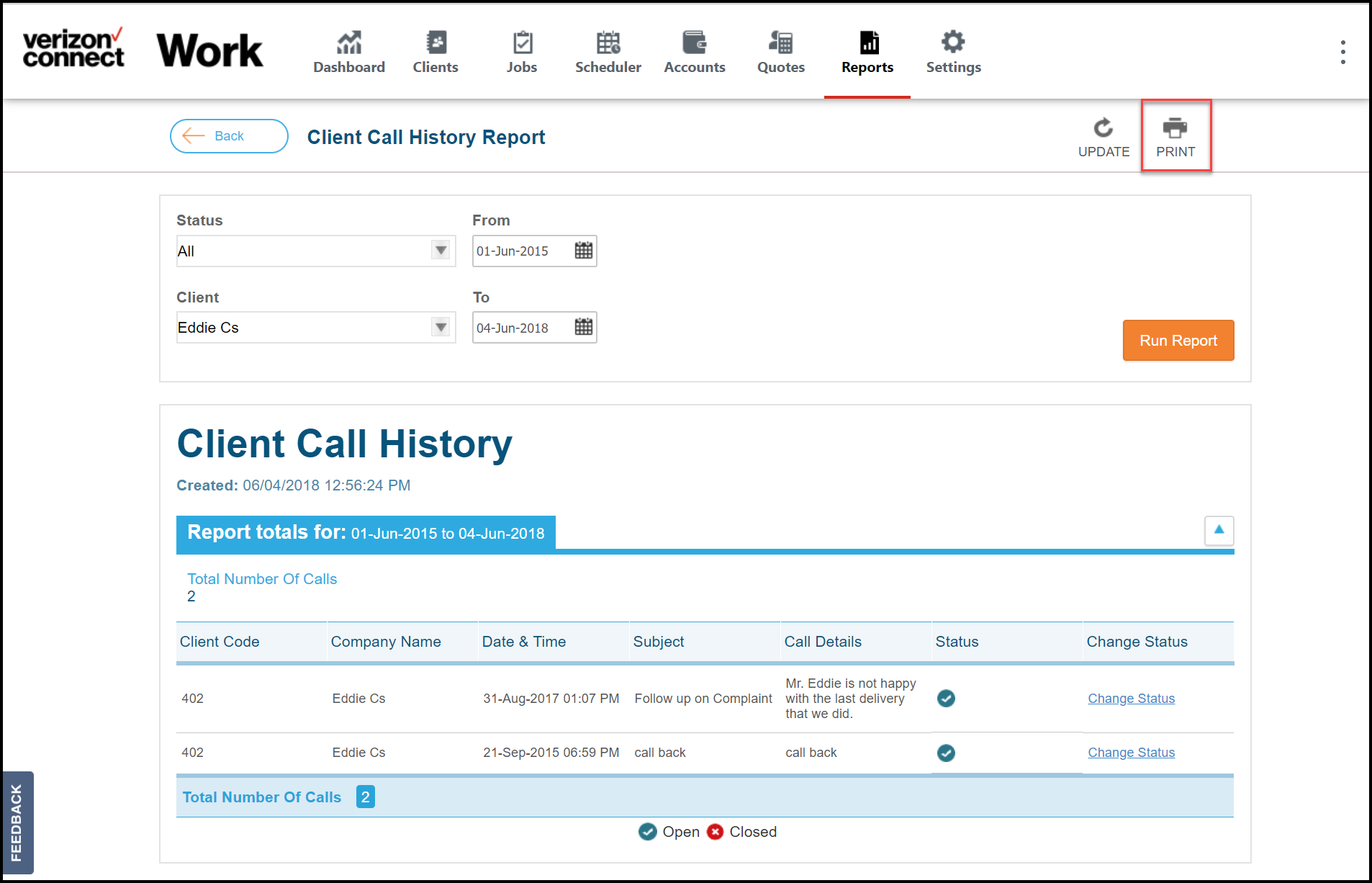 You will see the file when it is ready to be opened at the bottom your computer screen.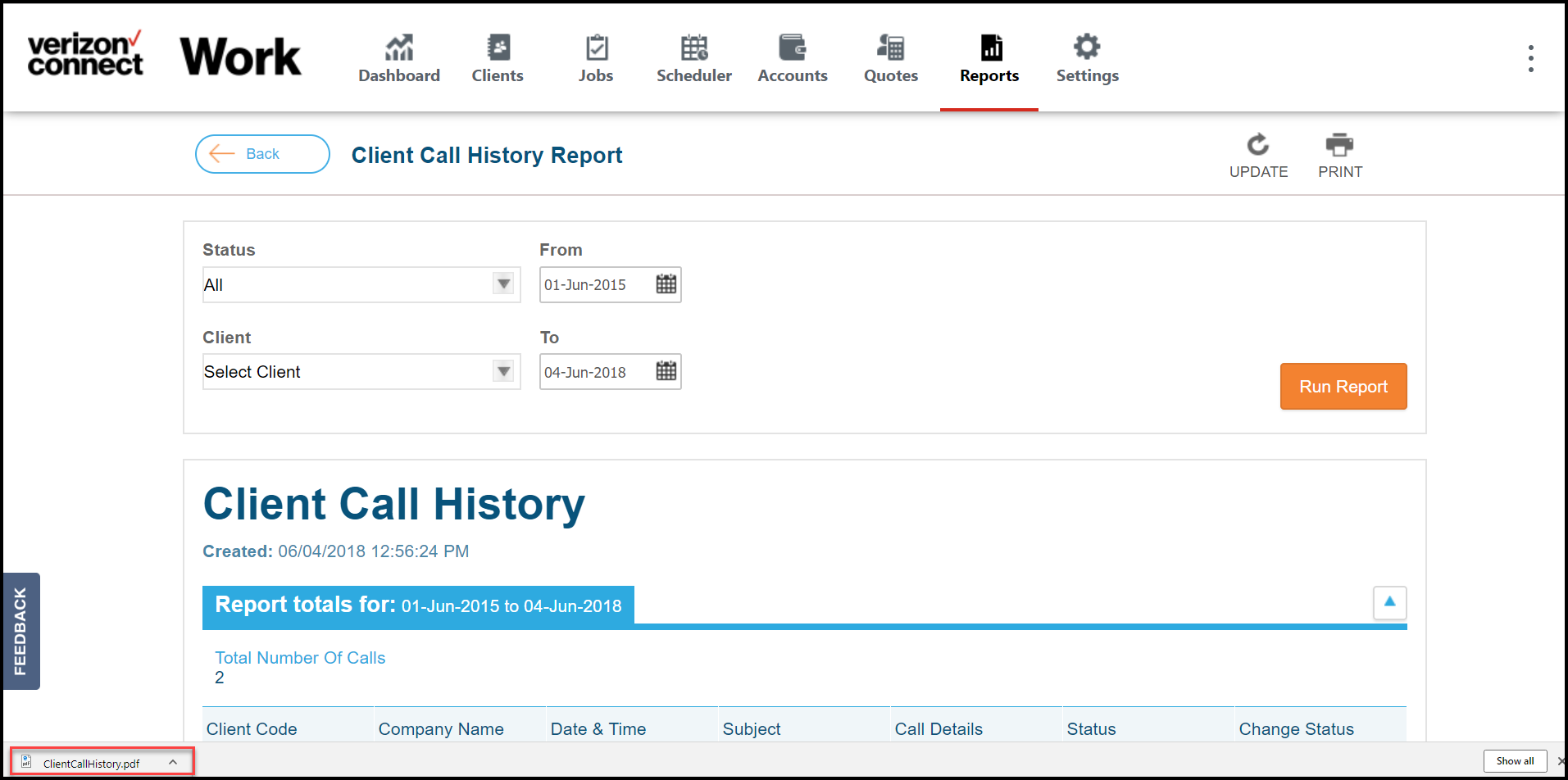 Open the file and click on the Print icon at the top right-hand corner of your .pdf file.

To save to your computer - if you would like to save a digital copy instead, follow the same steps as if to print. Instead of clicking on the Print icon on the .pdf, click on the Download icon instead.

Your computer will prompt you to choose where you would like to save your file. Choose your preferred location and click "Save".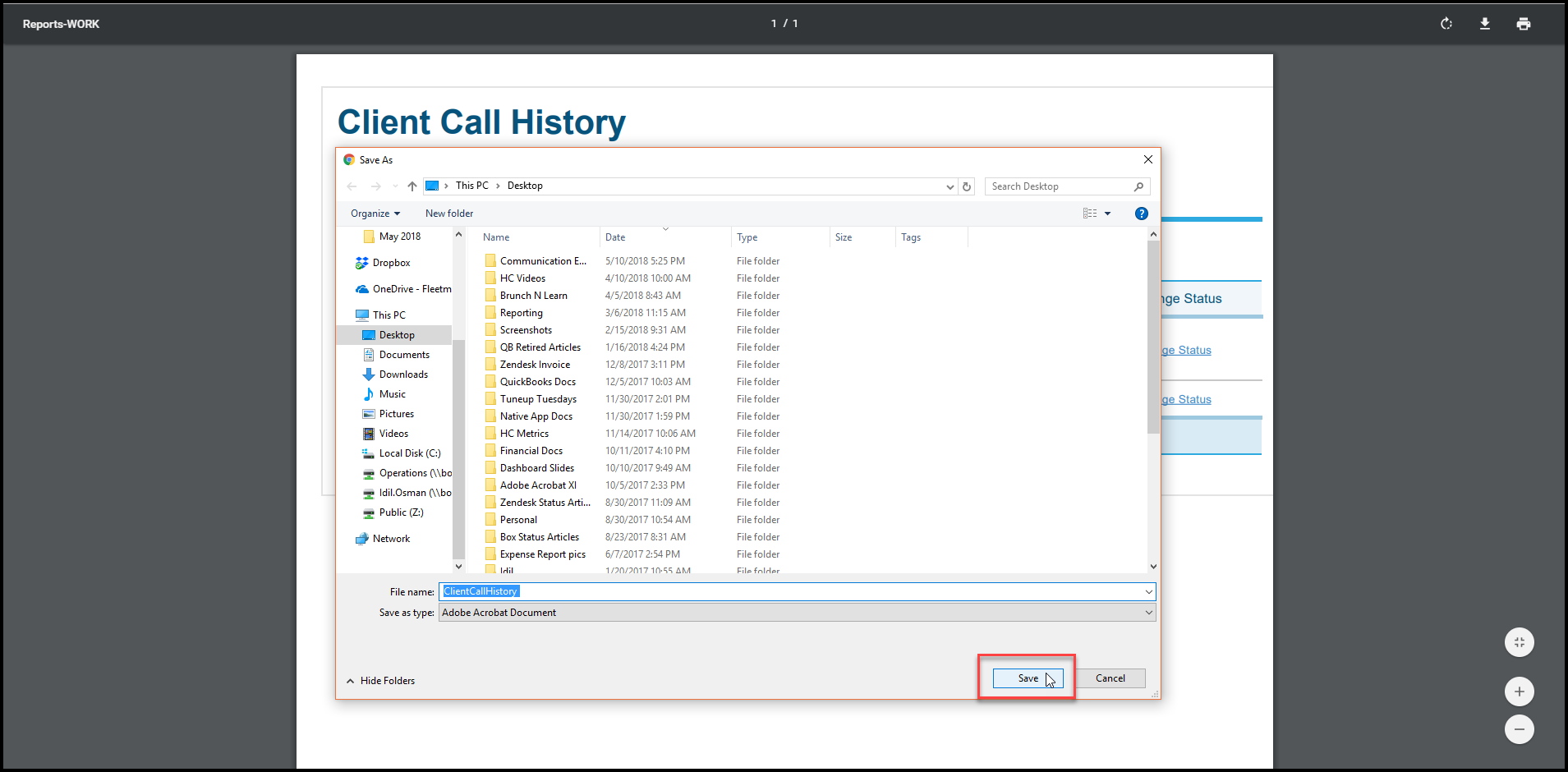 Learn more about Reports.