Once a Fieldworker finishes a job they will be able to create and send an Invoice to the Client from the field.
From the Job Record, select Billing and then select the add symbol to add parts used or labor to the Job.
Note: Job must be in the status of 'Finished' for a Fieldworker can create an invoice.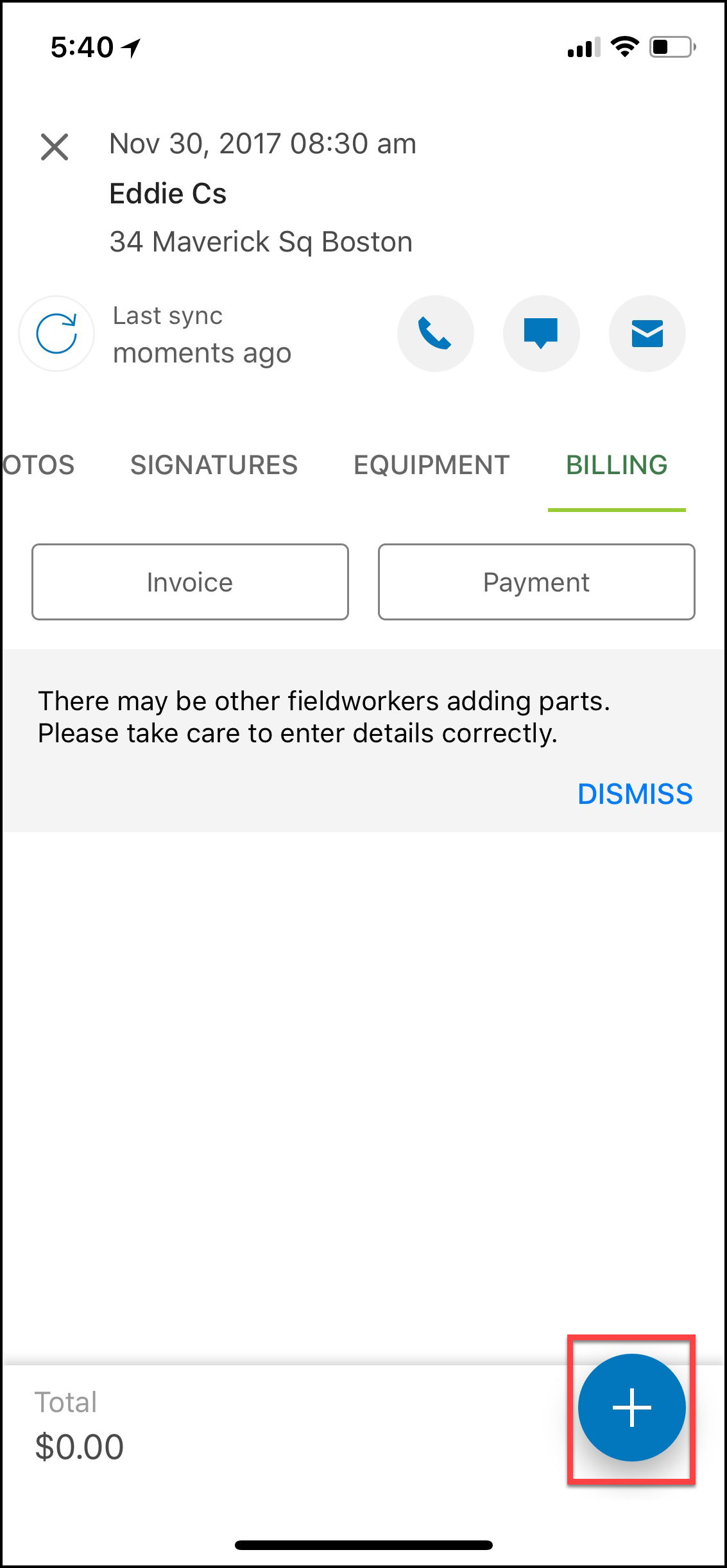 Fieldworkers can choose from an existing item from the catalog or add a new part/labor type.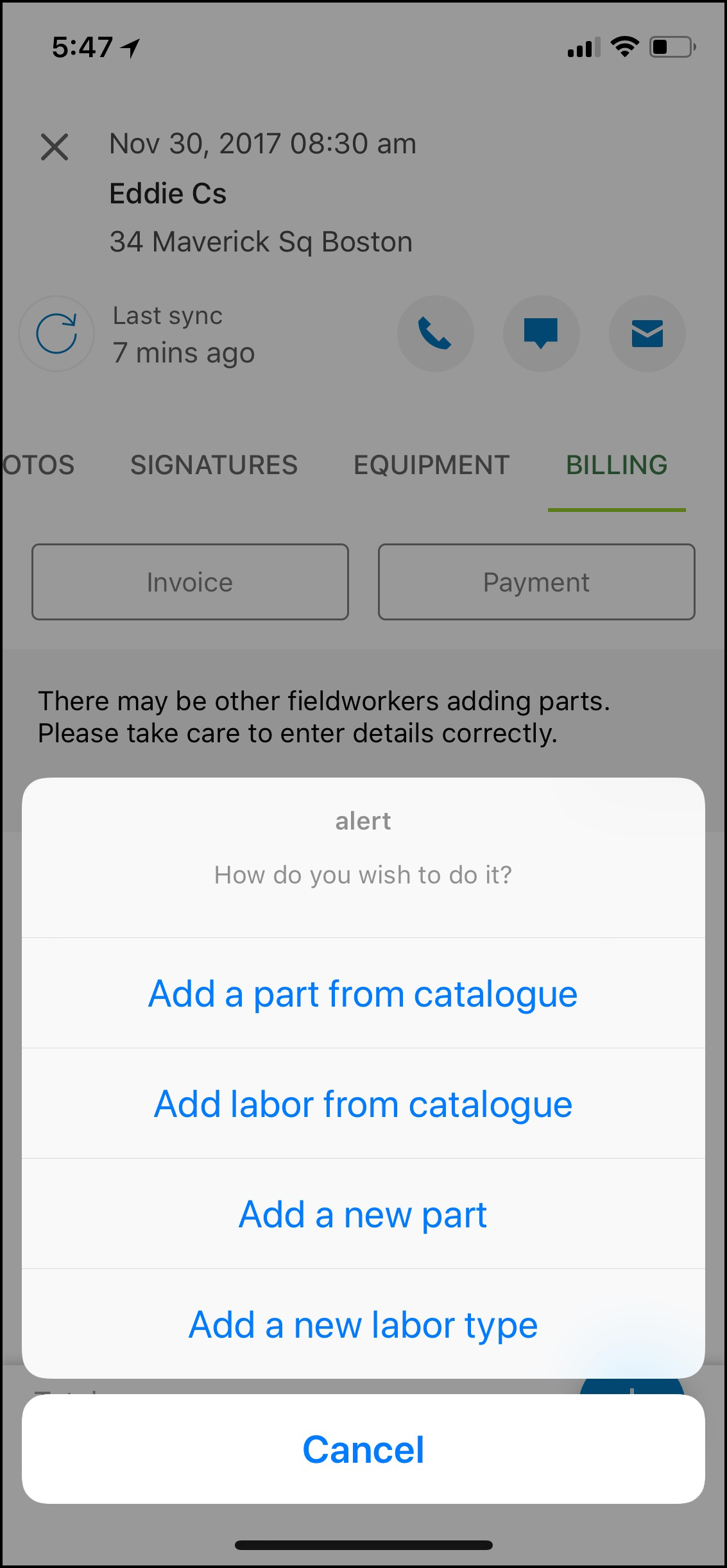 Once the Fieldworker has added the Billing Items, select Invoice.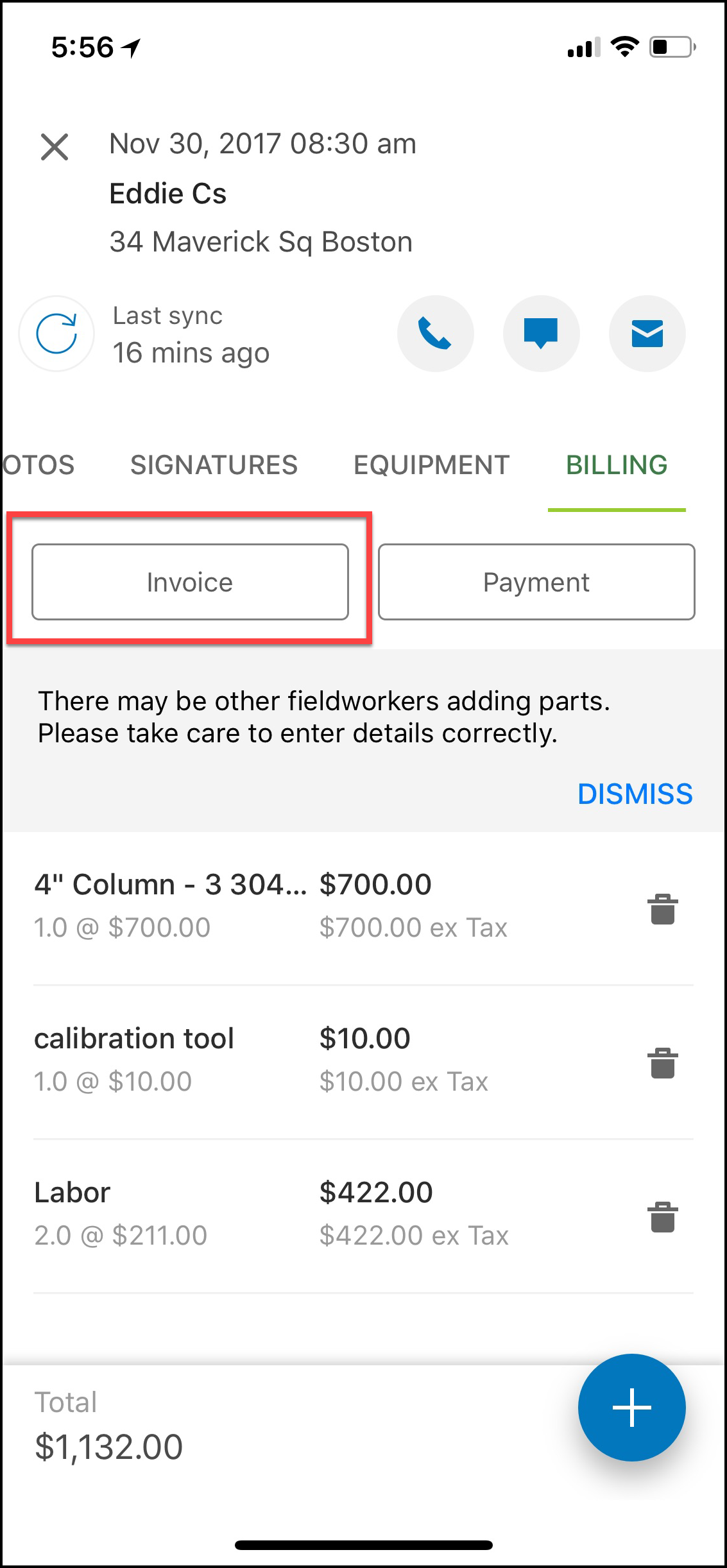 Invoice Date is automatically filled with today's date, the Fieldworker will need to fill in Due Date then select Next.
Note: Fieldworkers can adjust Invoice Date if needed.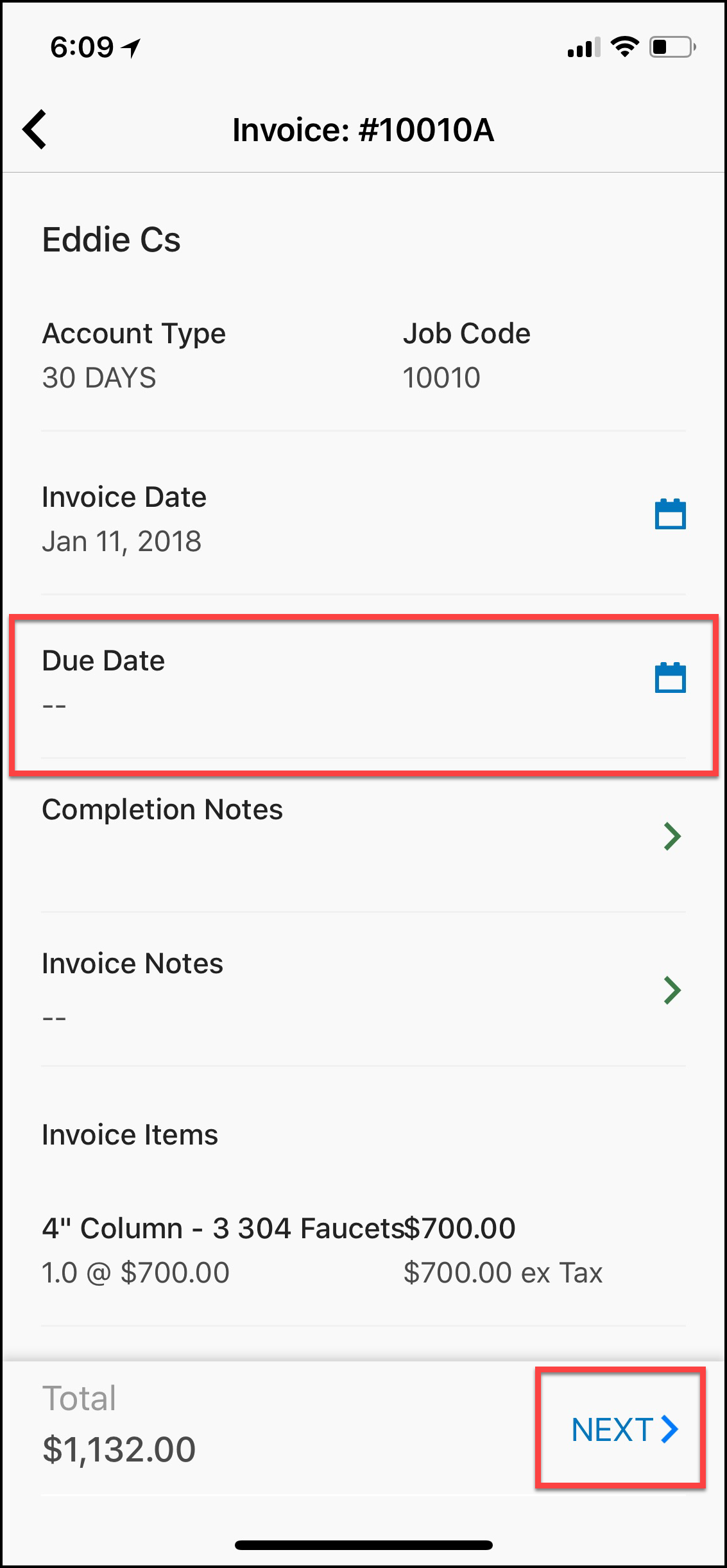 Fieldworkers can Preview the Invoice before sending to the Client via email then select Send.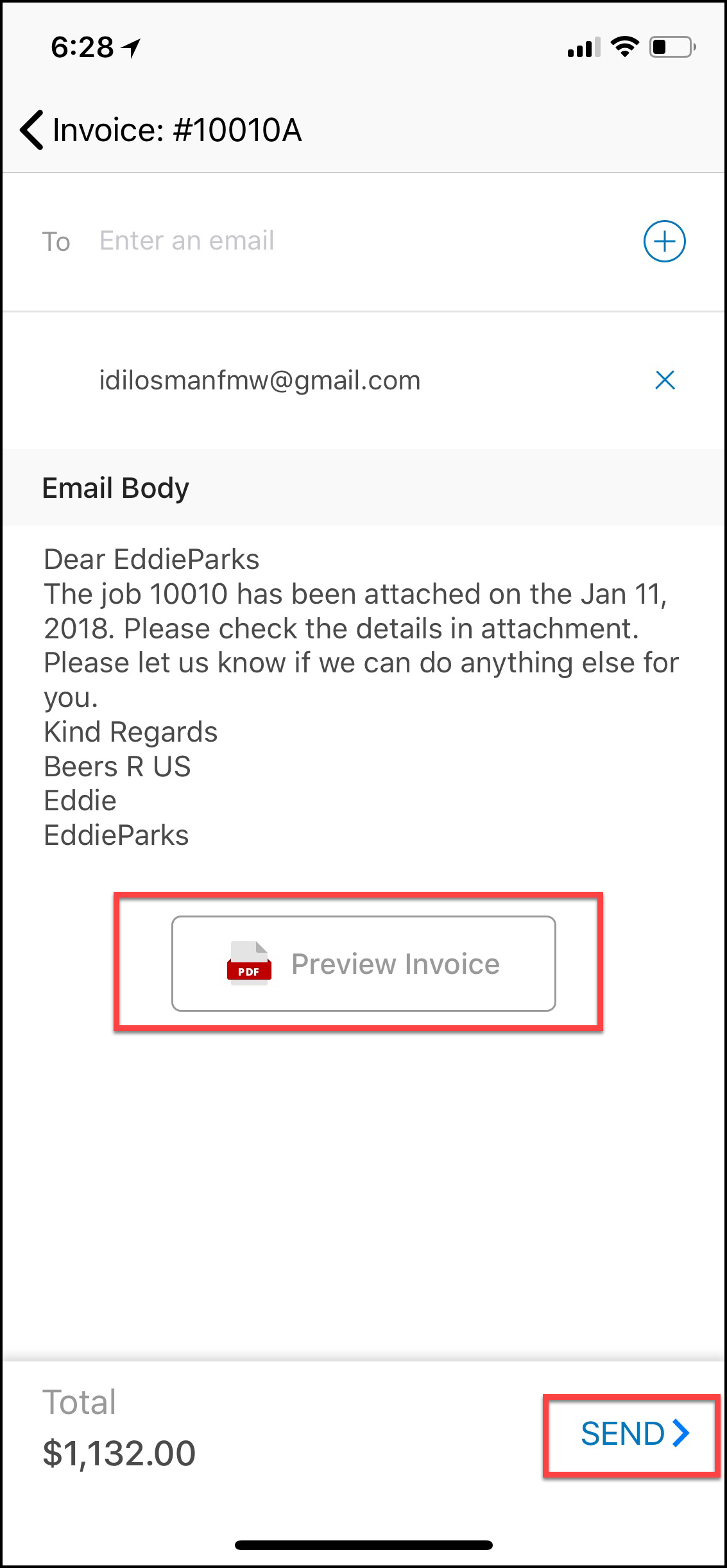 Once the email is sent the Fieldworker will see a confirmation message.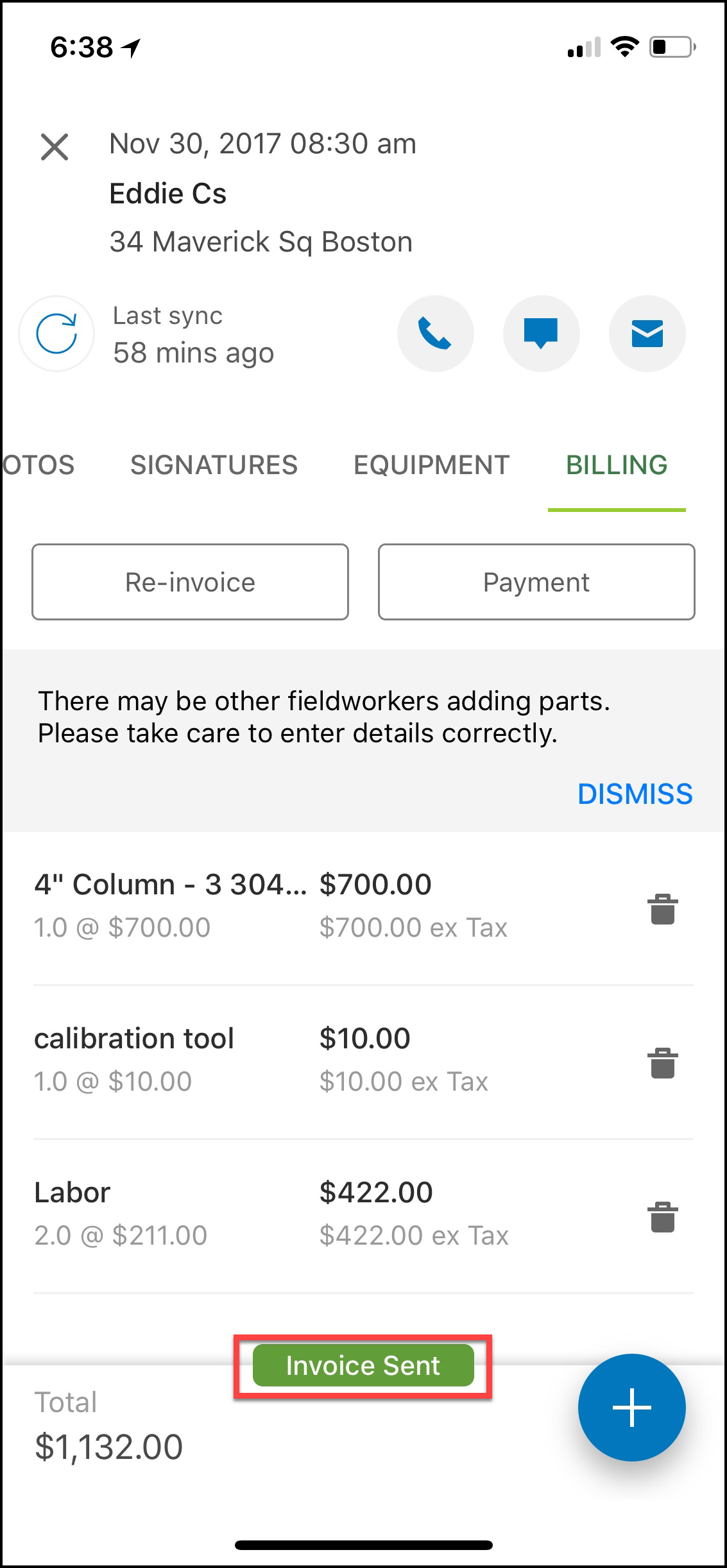 Learn how to record a payment from the field.