When an Admin requires a before/after job checklist or wants to set up some reminders for the Fieldworker while on a job, Admins can use Job Start/Finish Question.
From Settings, select Job and Quote Settings then select Job Start or Job Finish Questions.
Note: Job Start Questions appear on the Mobile App once the Fieldworker selects Start Job and Job Finish Questions appear once the Fieldworker selects Finish Job.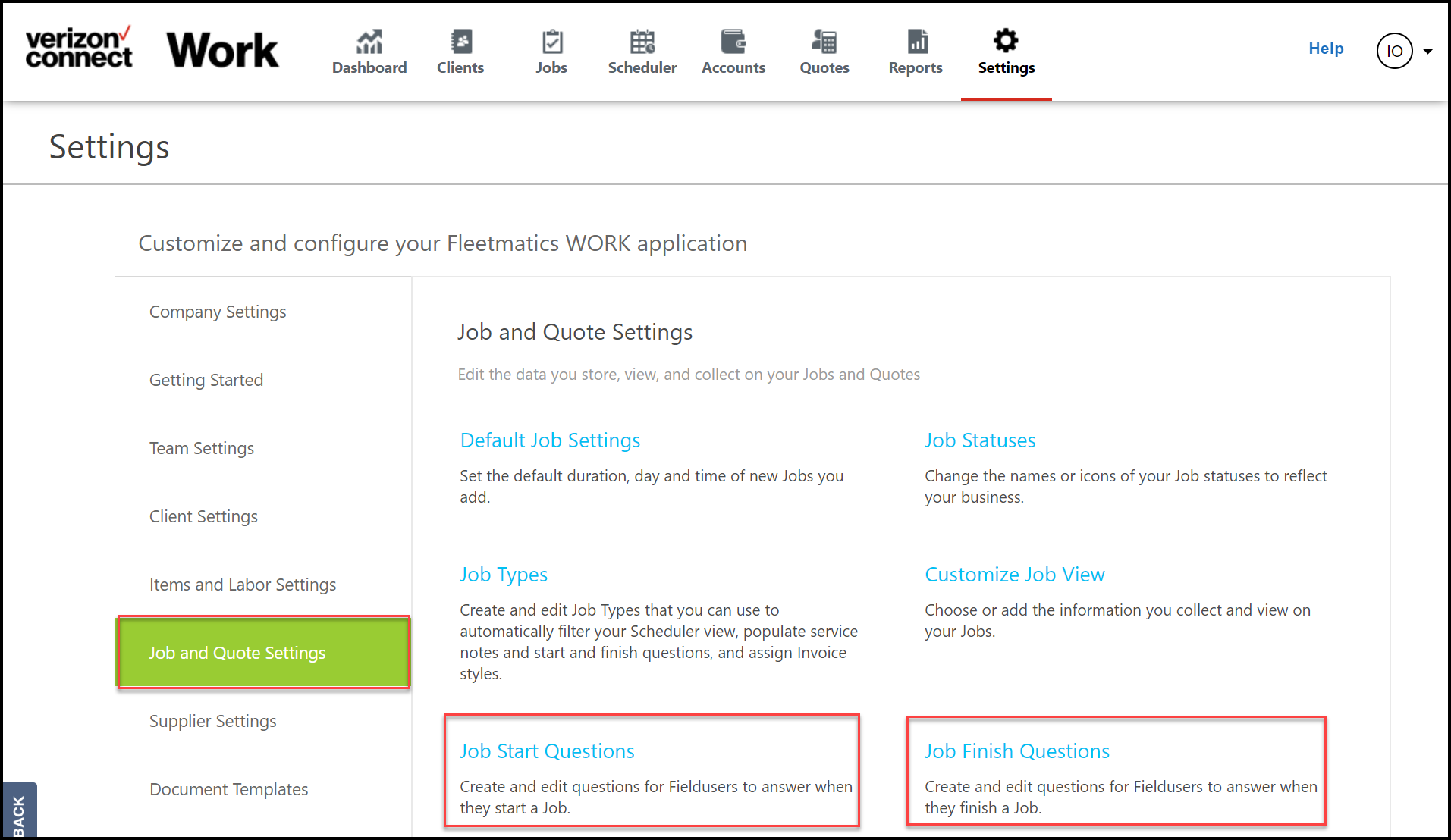 Admins will see any existing Job Questions, they can filter by Job Type for job specific questions and, search for questions by their content. To add a new Job Question select Add Start/Finish Question.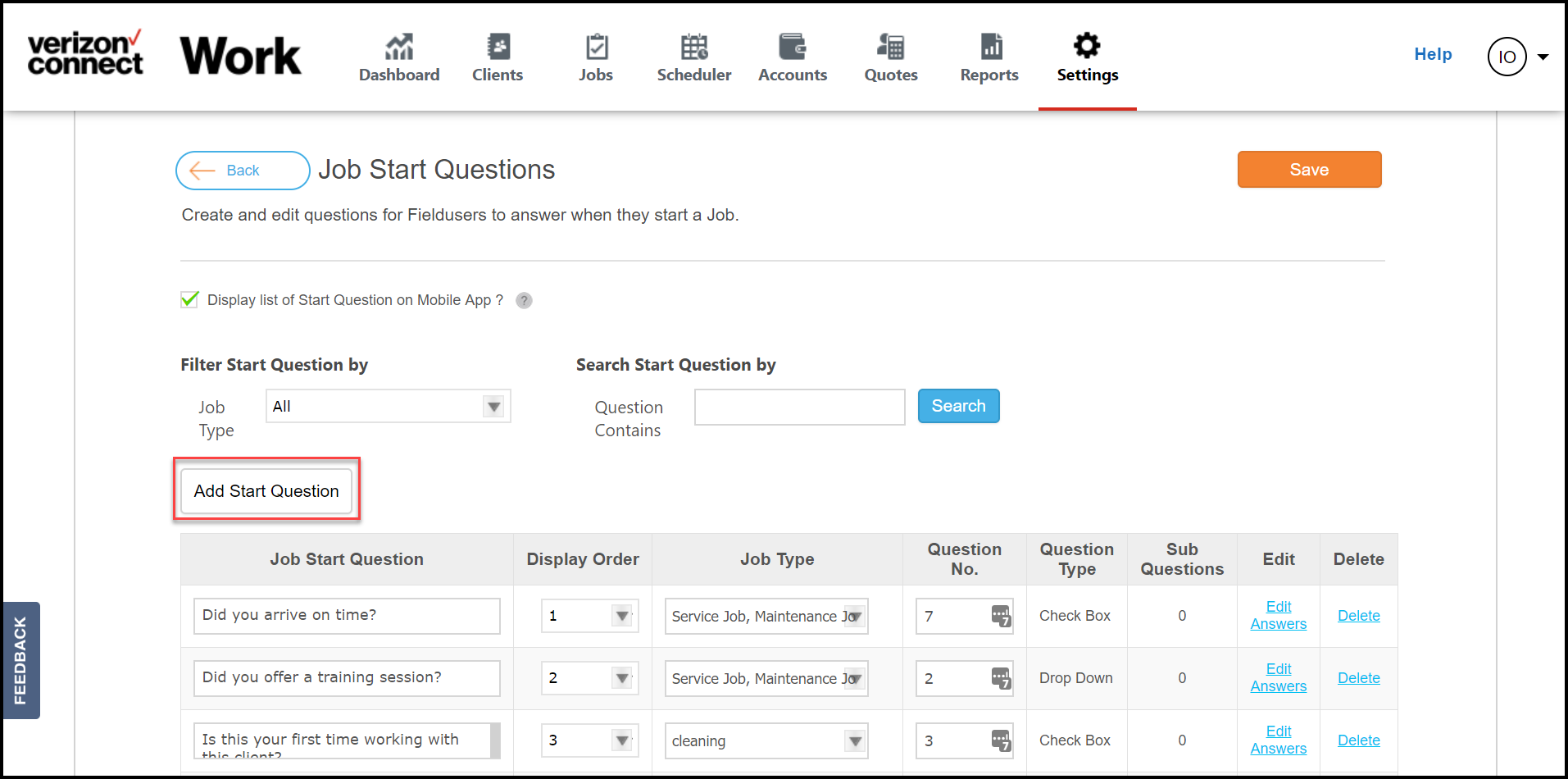 Fill in the Job Question field with the question or checklist item, Question Id is an auto-generated number to identify the question internally then select one or all Job Types.
Note: At least one Job Type has to be selected to make the question available on the Mobile App. Admins can assign the question to one Job Type if the question is job specific or to all Job Types if the question is general.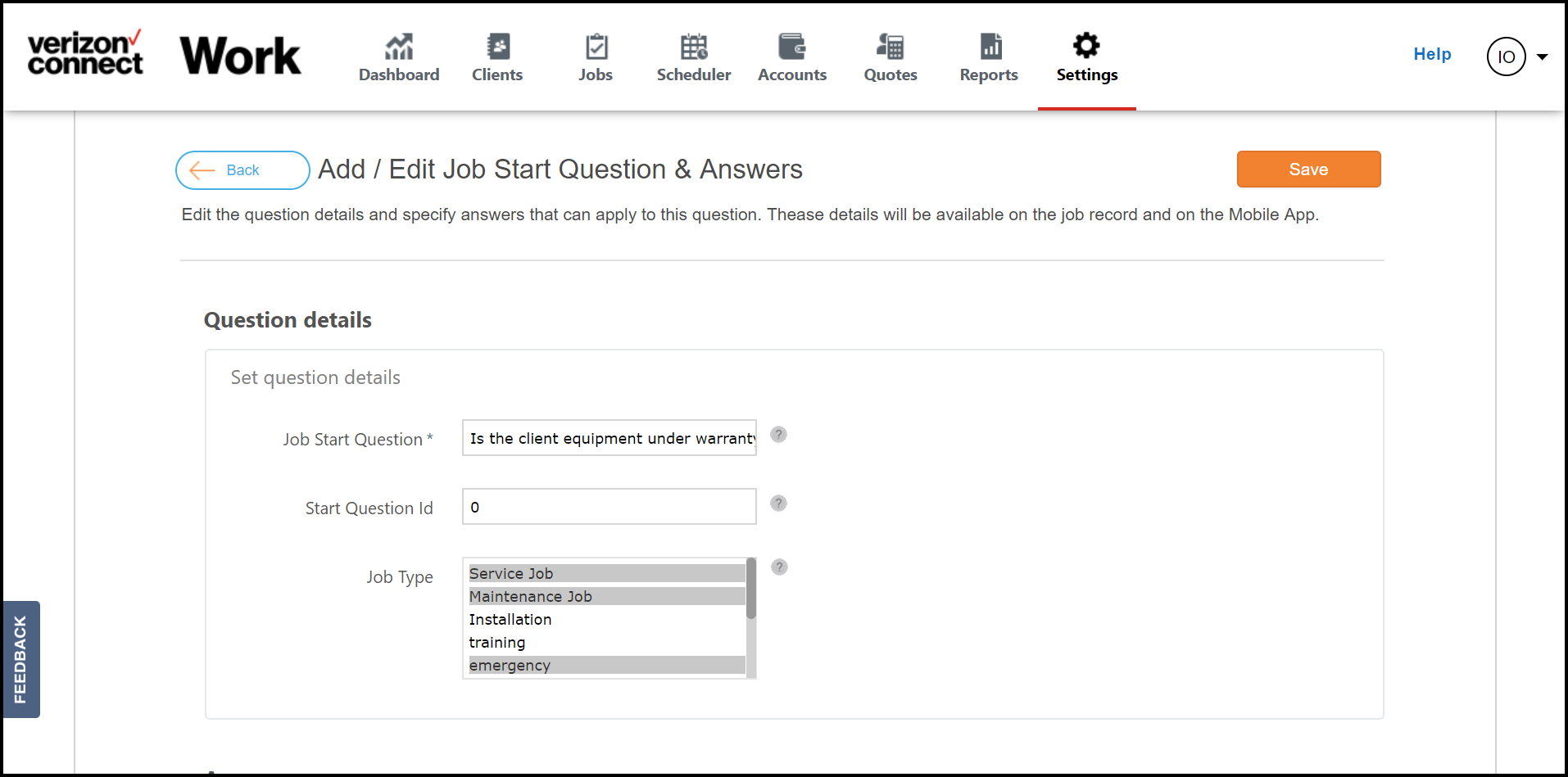 Admins can choose the option to have Check Box, Drop Down, Free Text, Large Text, and Date Field as the Answer Type and set the Job Question as Mandatory so the Fieldworker is required to answer before moving on with the job.
Note: For Check Box and Drop Down Answer Types, Admins will need to fill in the answer options. Free text has a character limit of 100 characters while Large text allows for more characters and Date Field is a calendar option to select a date.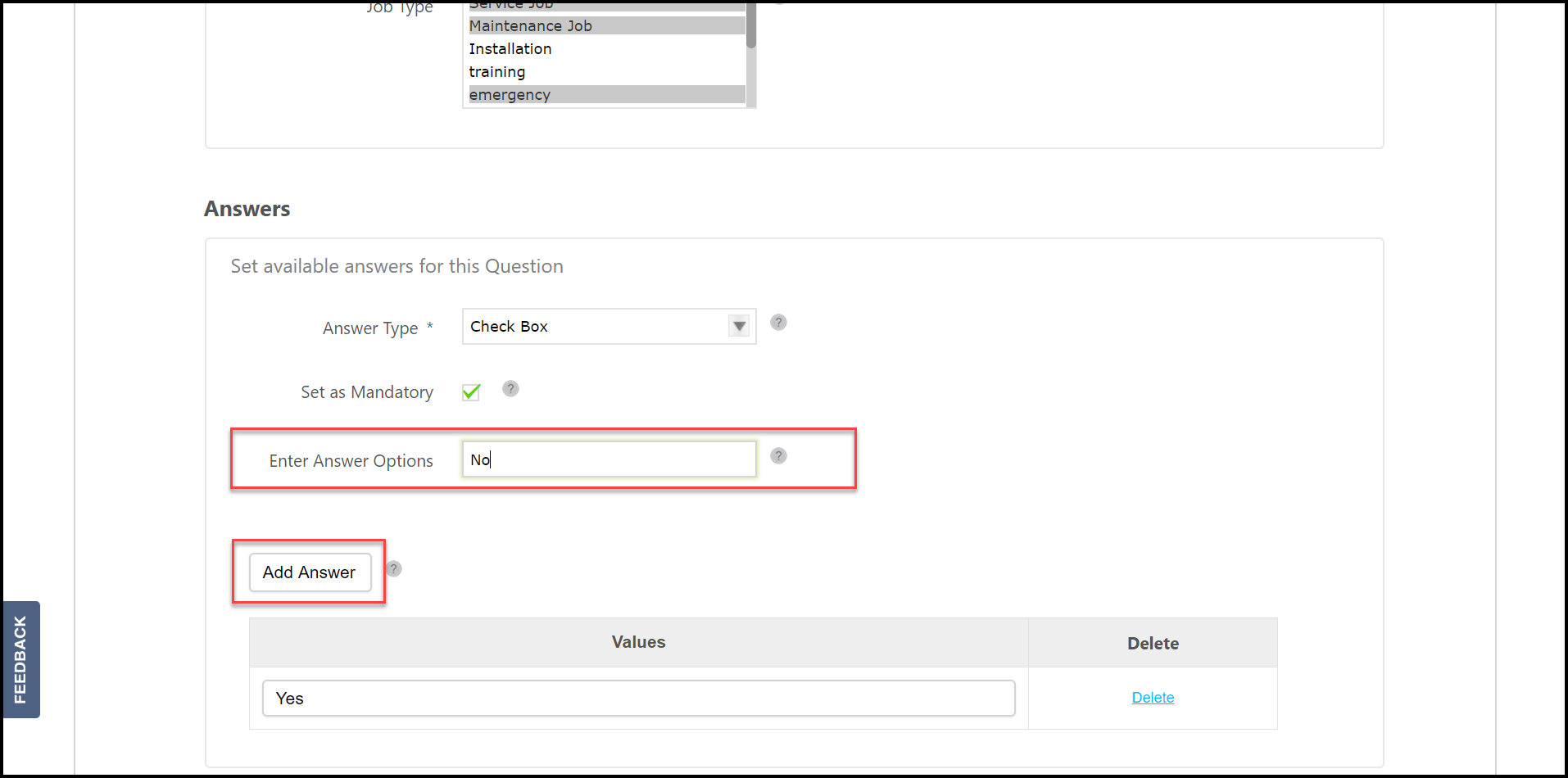 Once the Question is set up, select Save to add the Job Question.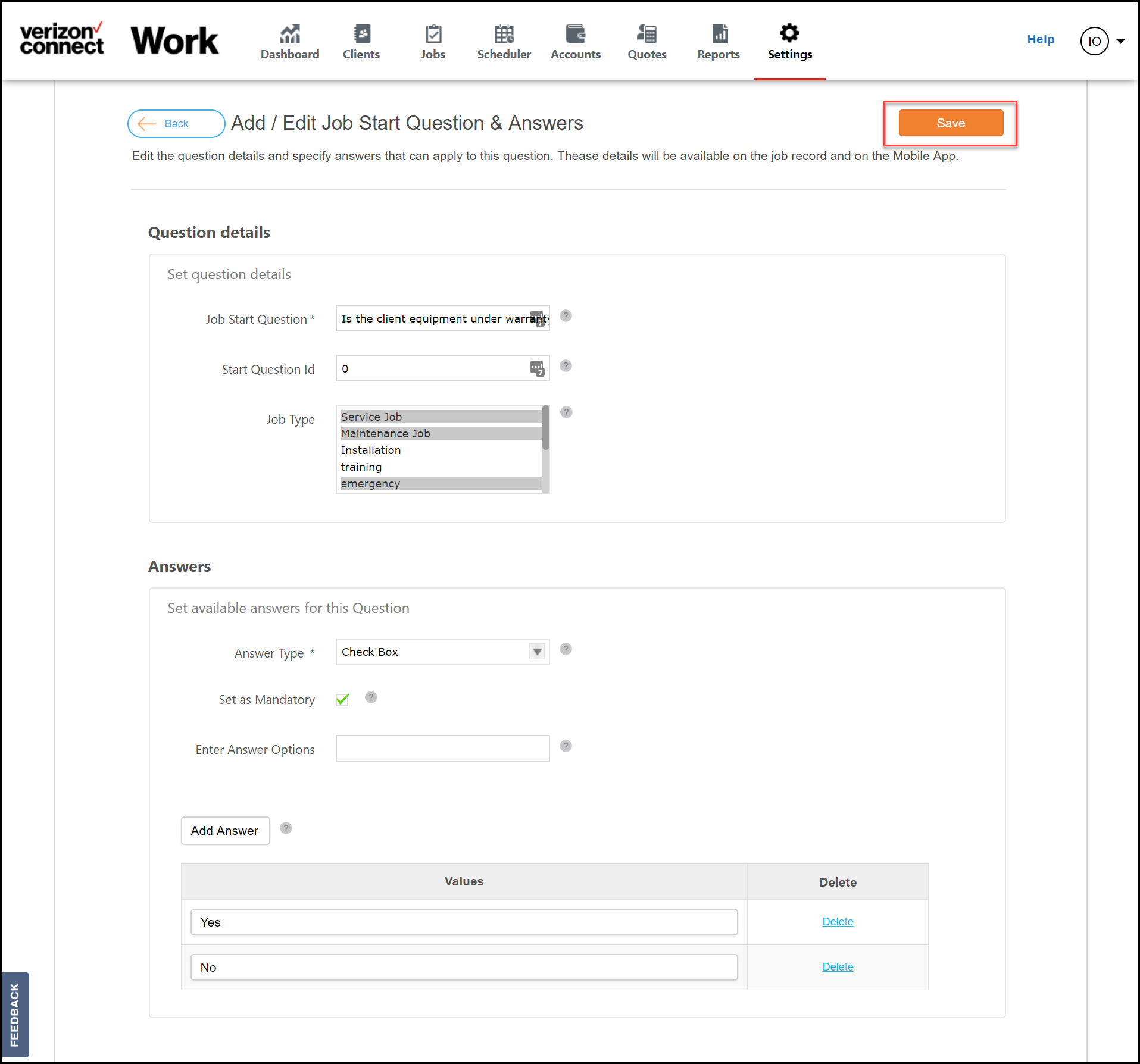 From Job Questions Page, Admins can arrange the Display Order of the Questions in the order they would like them to appear on the Mobile App then select Save.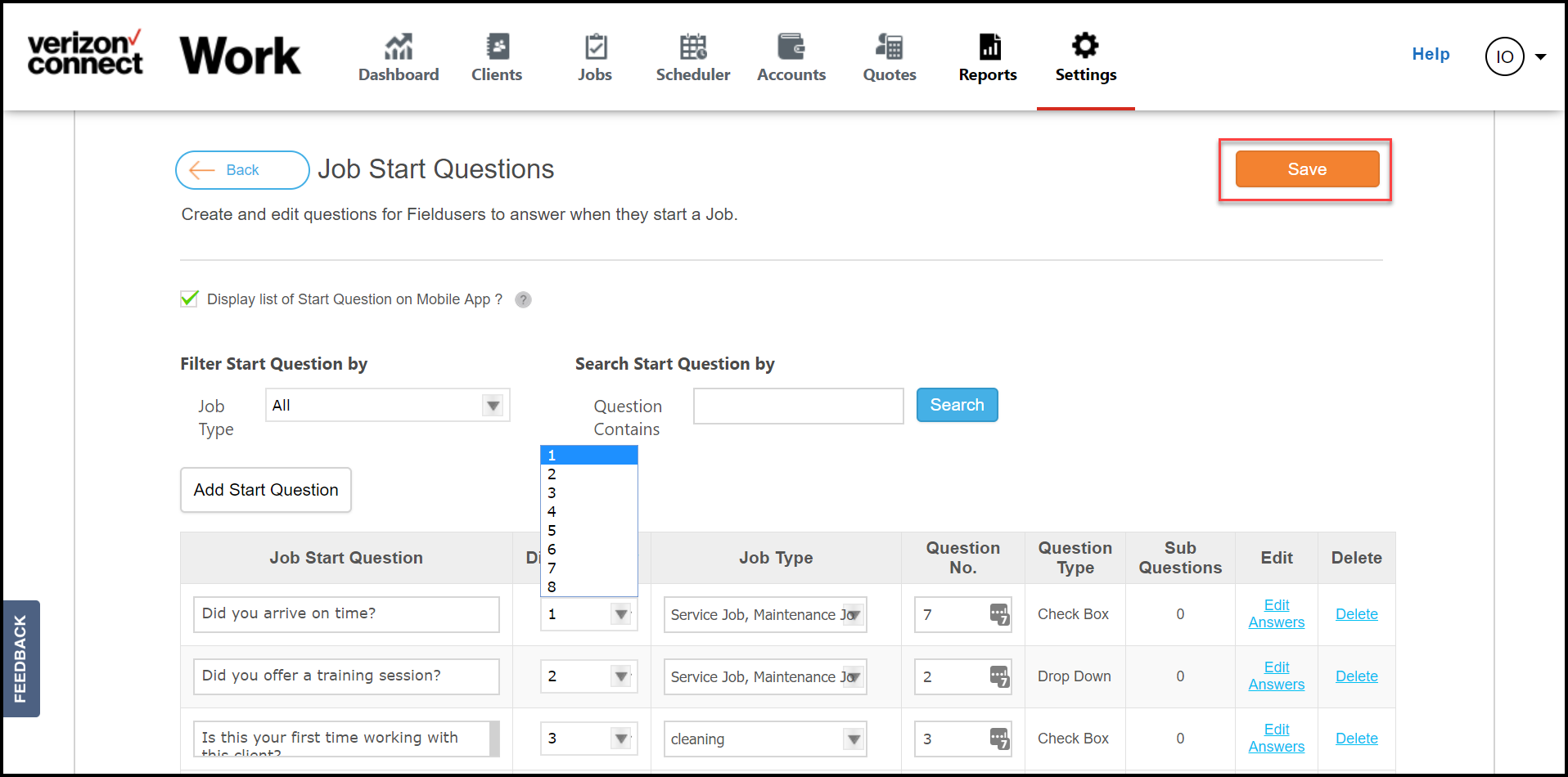 On the Mobile App, the Fieldworker will see the Job Questions displayed, answer them, and then select Start Job/Finish Job.
Note: Job Start Time starts when the Fieldworker first selects Start Job so the time it takes them to fill out the Questions is included.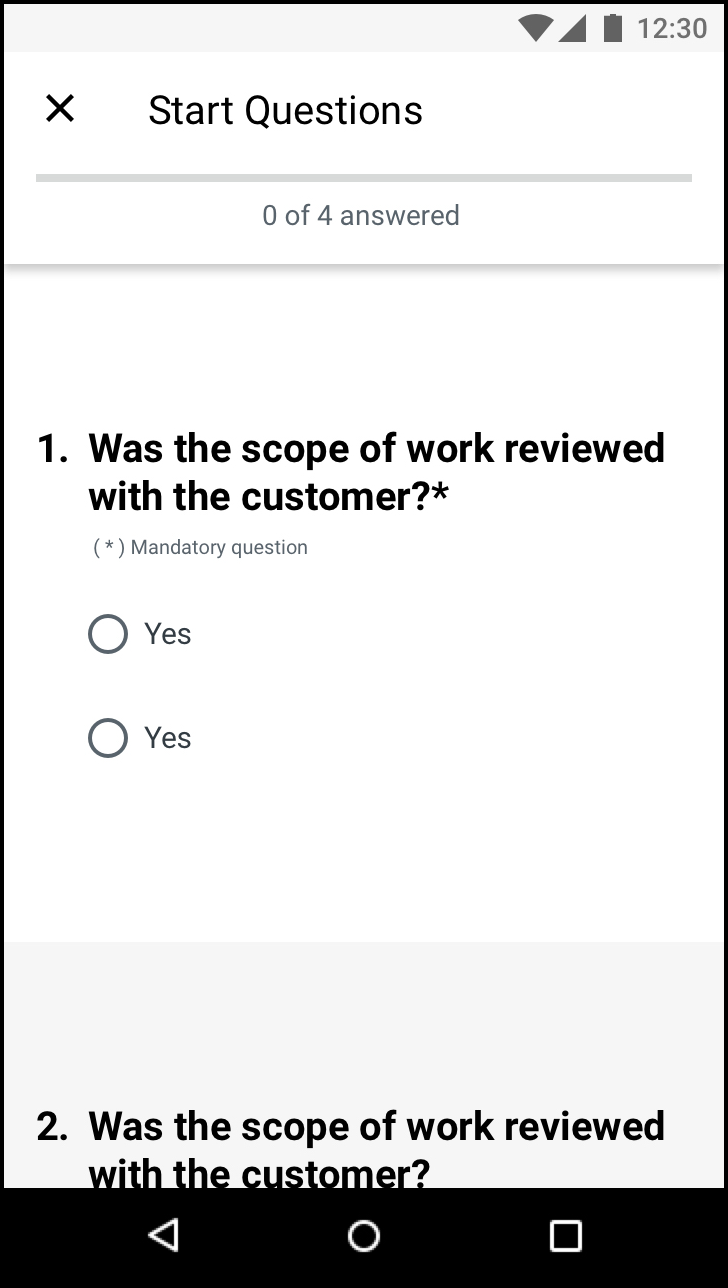 Once the Fieldworker answers their Job Questions, Admins can view from the Job Record>Completion Details> Start or Finish Questions.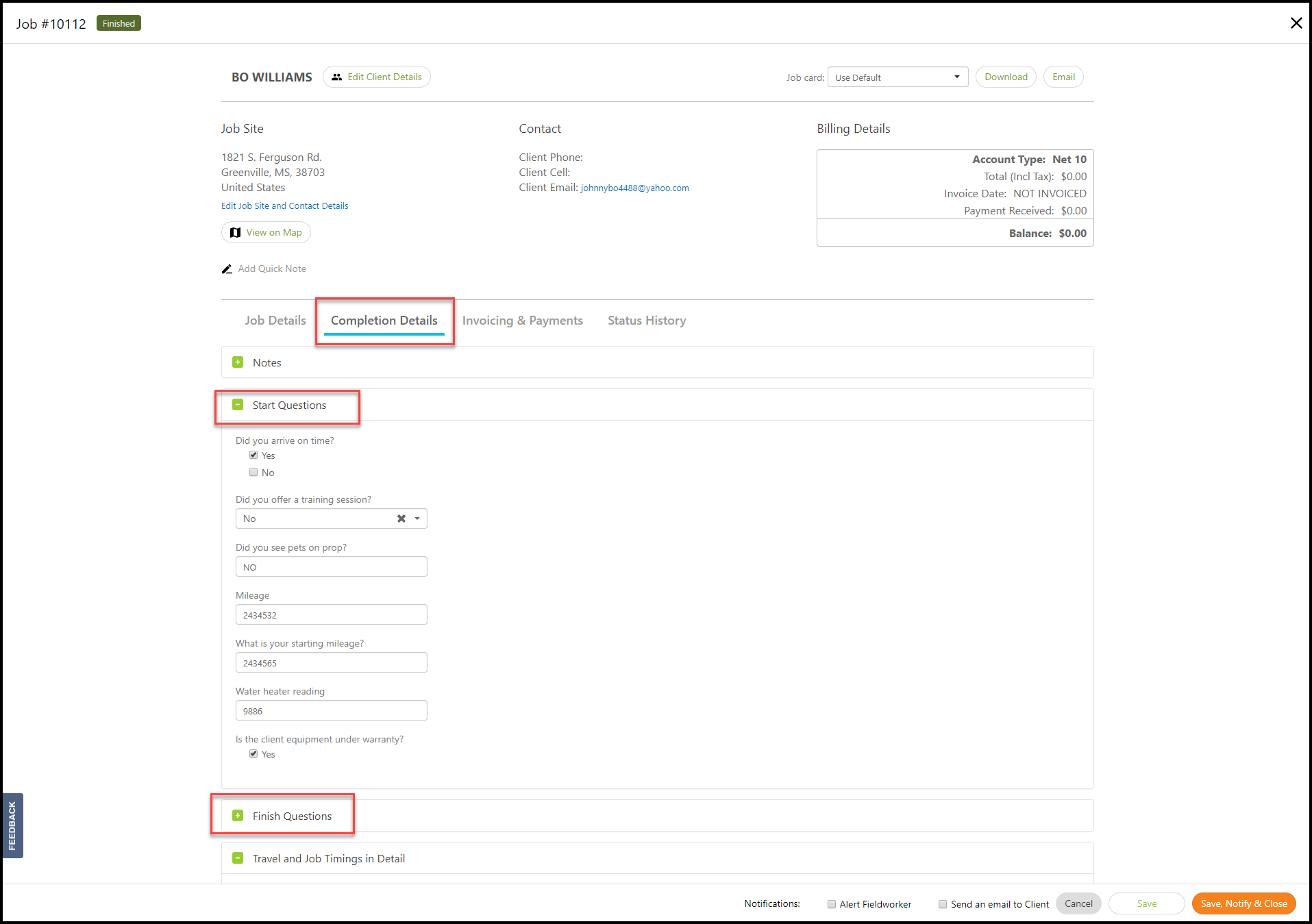 Learn how to create Job Sub Questions.