When a Job Start/Finish Question requires a follow-up question based on the answer given, Admins can set up Job Start/Finish Sub Questions.
Job Sub Question Example
If an Admin wants to make sure all the tools used are returned from a Job, they can set up a Job Finish Question asking if all tools are accounted for, with the Answer Options of "Yes" or "No". If a fieldworker selects "No", a Job Finish Sub Question can be asked to explain why.
From Settings, select Job and Quote Settings then select Job Start or Job Finish Questions.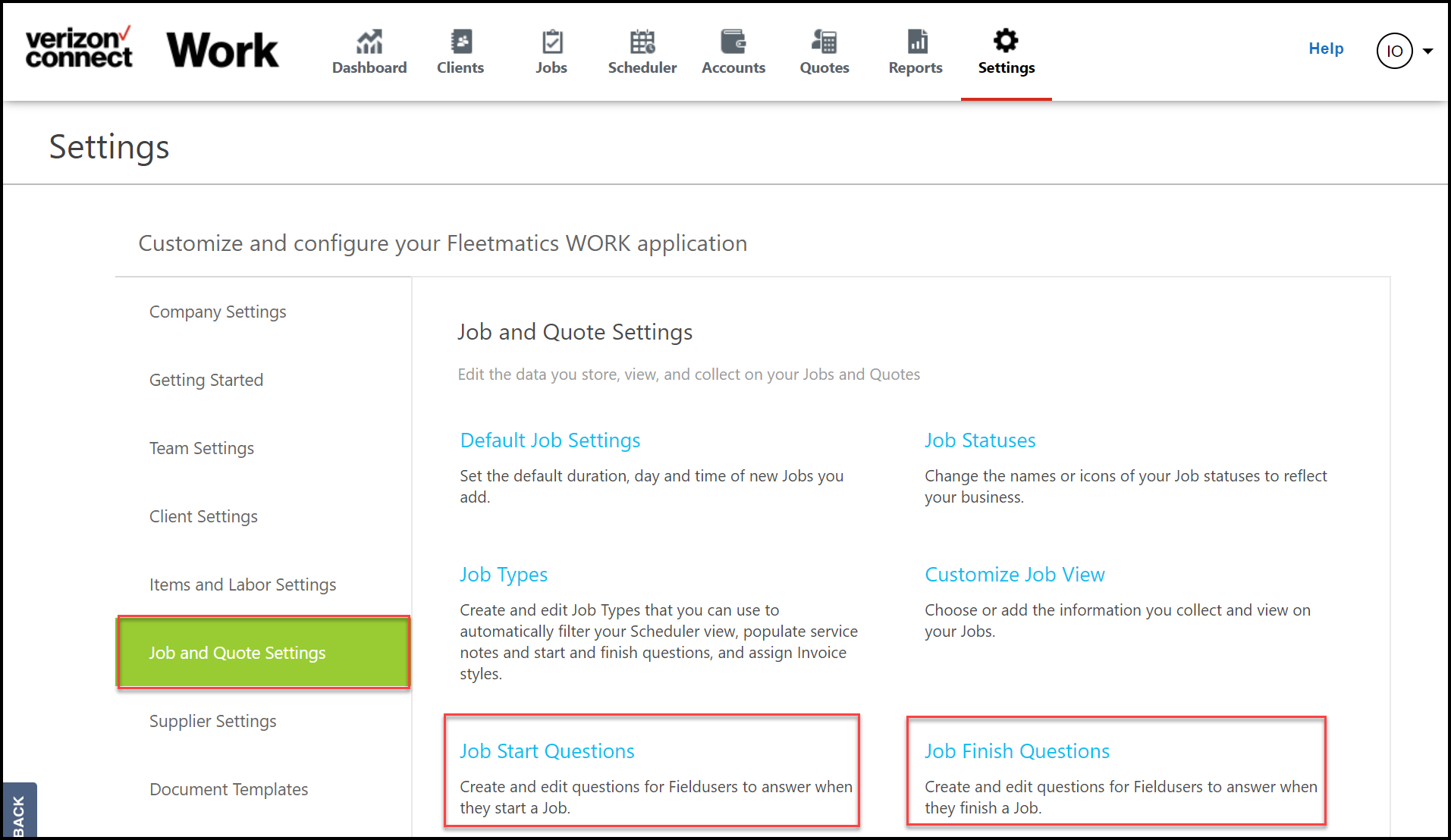 From the Job Start/Finish Question List, Admins should select Edit Answer next to the Job Question that requires a Sub Question.
Note: Sub Questions are only available for Job Questions that have Check Box or Drop Down as the Answer Type.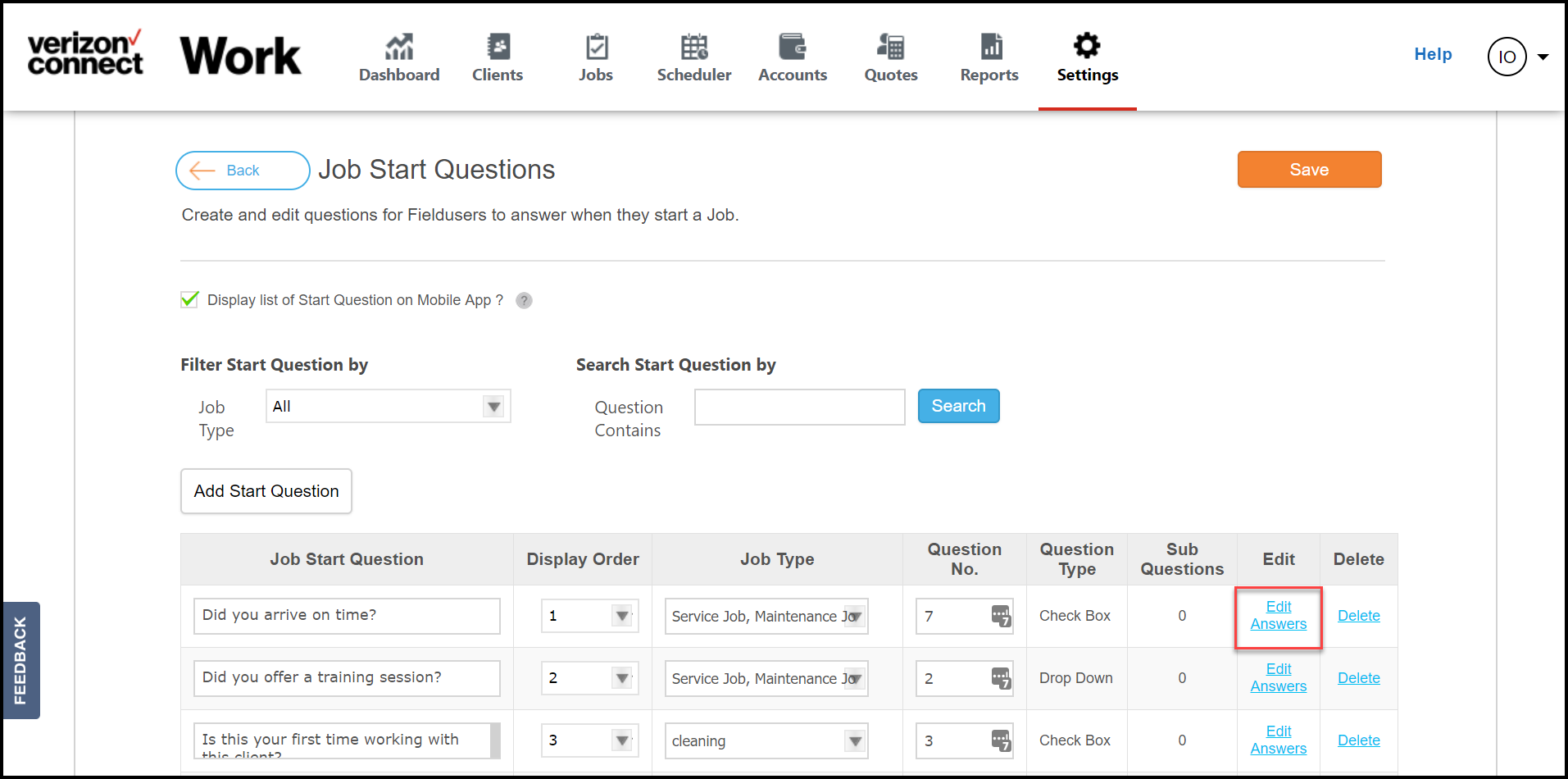 From Answers, select Configure Sub Questions next to the Answer Option.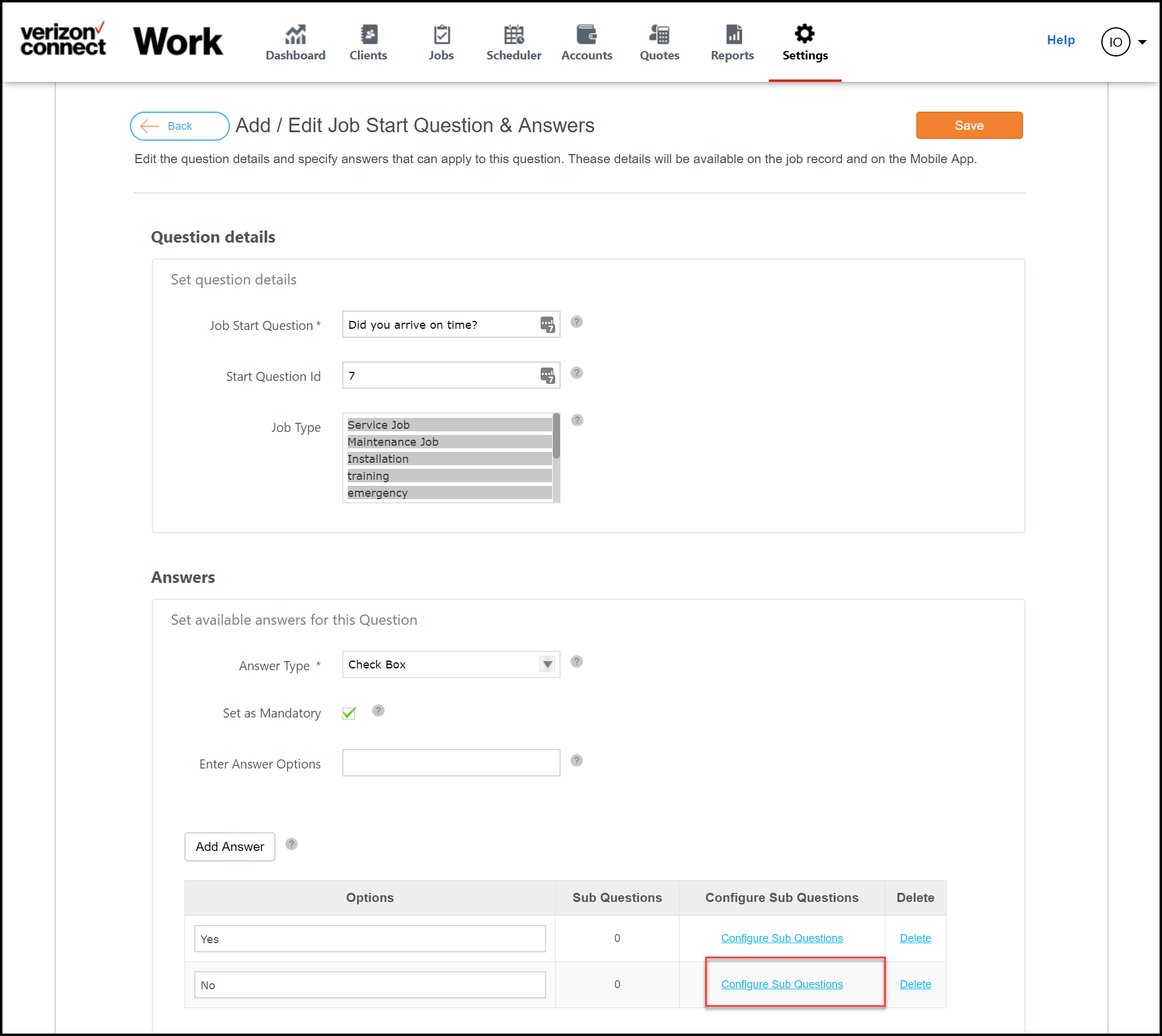 Select Add.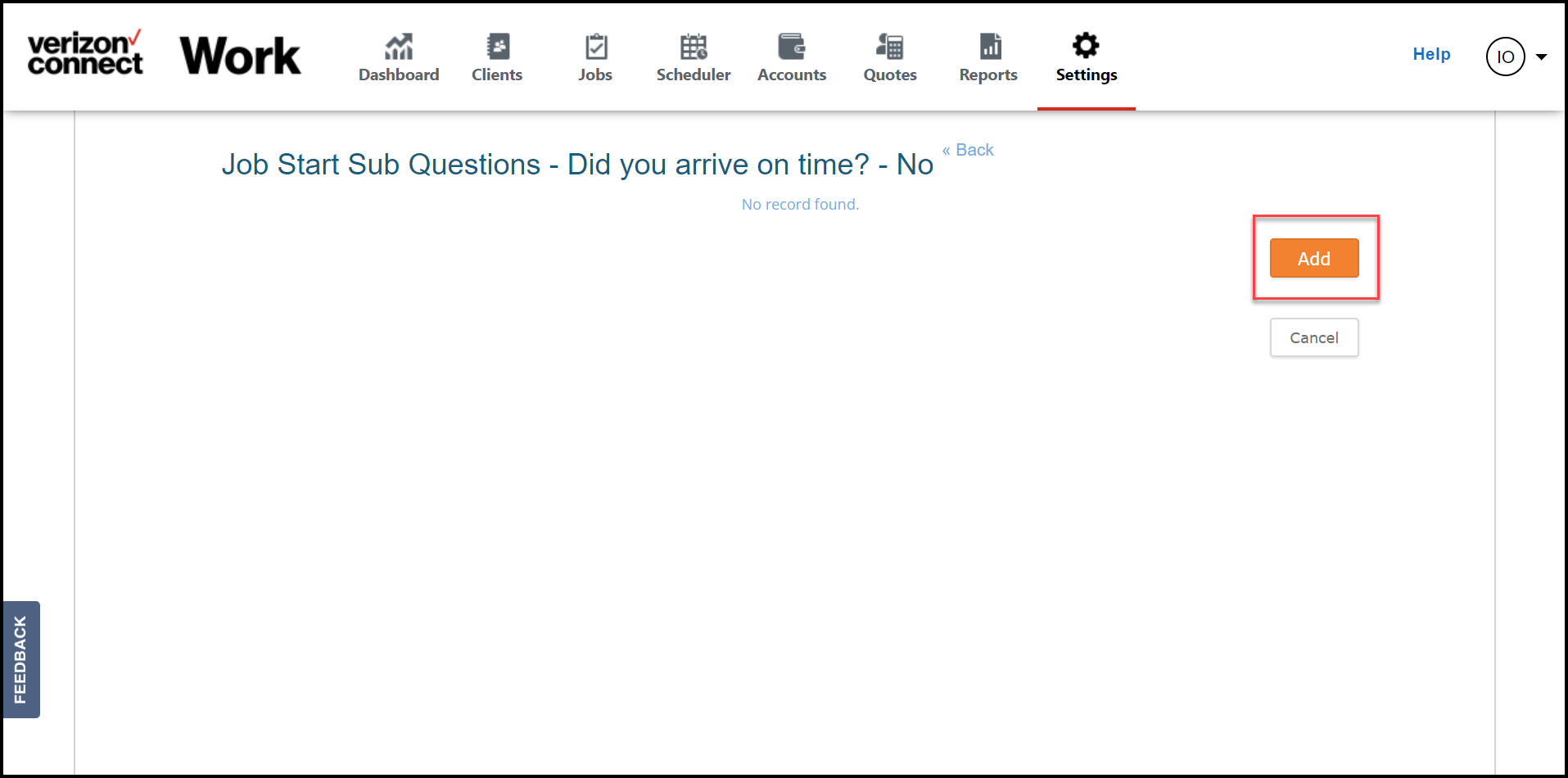 Fill in the Job Sub Question Details then select Save.
Note: Job Sub Questions will appear on the Mobile App after all Job Questions are answered.