Admins using Work to invoice their Clients will find the Job Profitability Report useful to see what their profit margin is for their Jobs.
From Reports, select Job Profitability Report.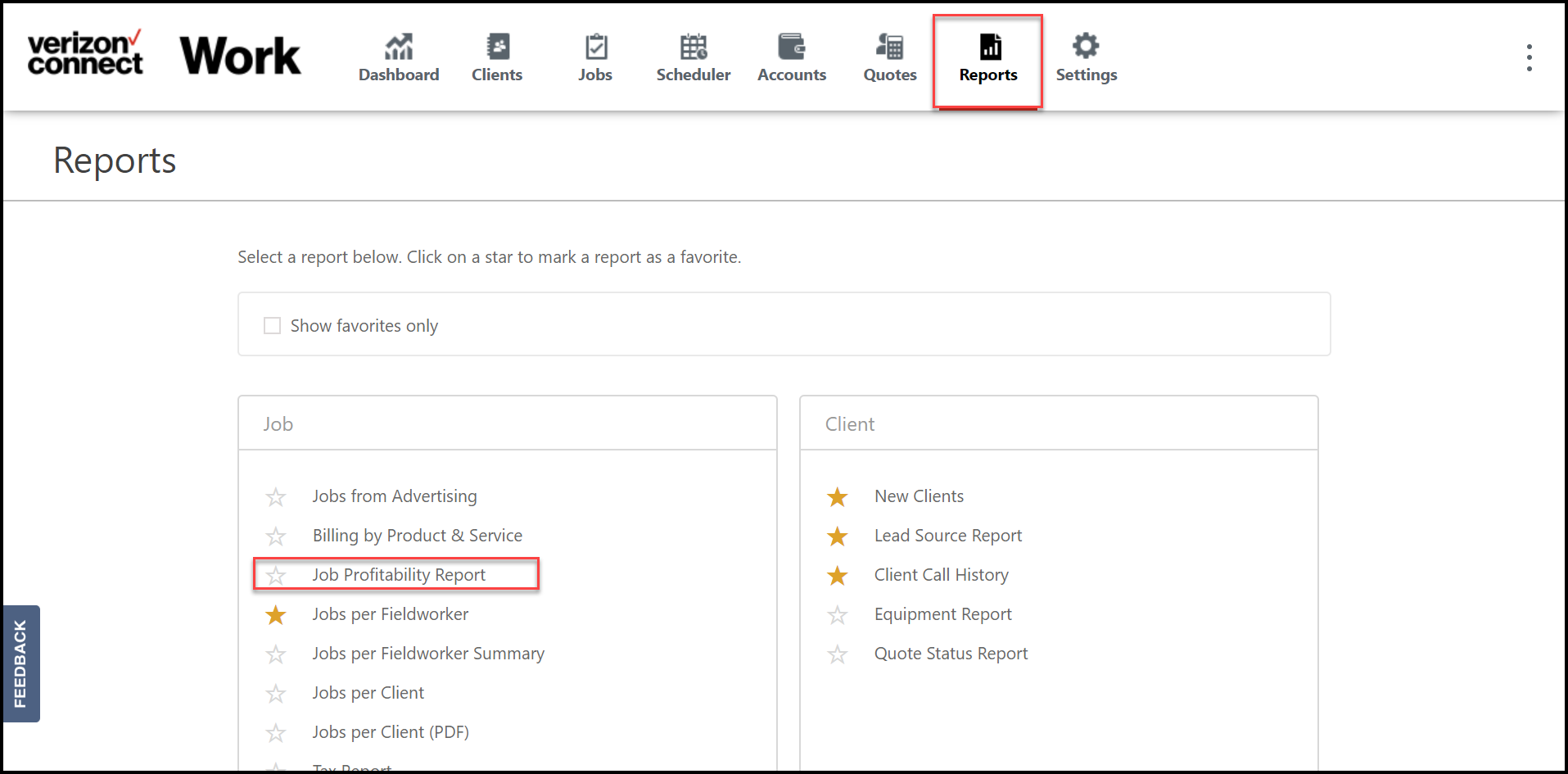 Admins can select different filters, like a Date Range, Job Types or Clients.
Notes: By default, the report will only include invoiced Jobs, but Admins can select to include Un-Invoiced Jobs.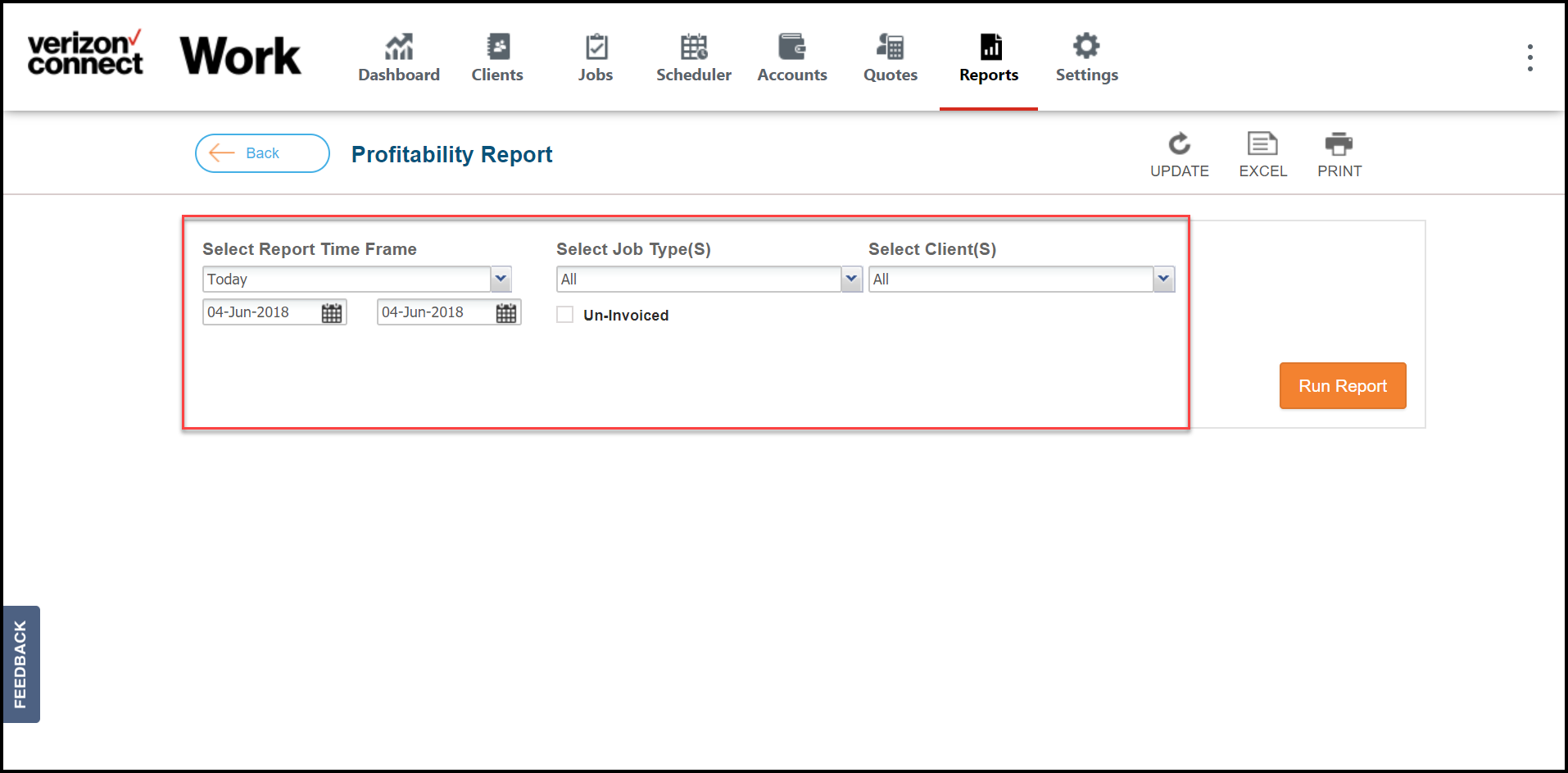 Once Admins choose their filters, select Run Report.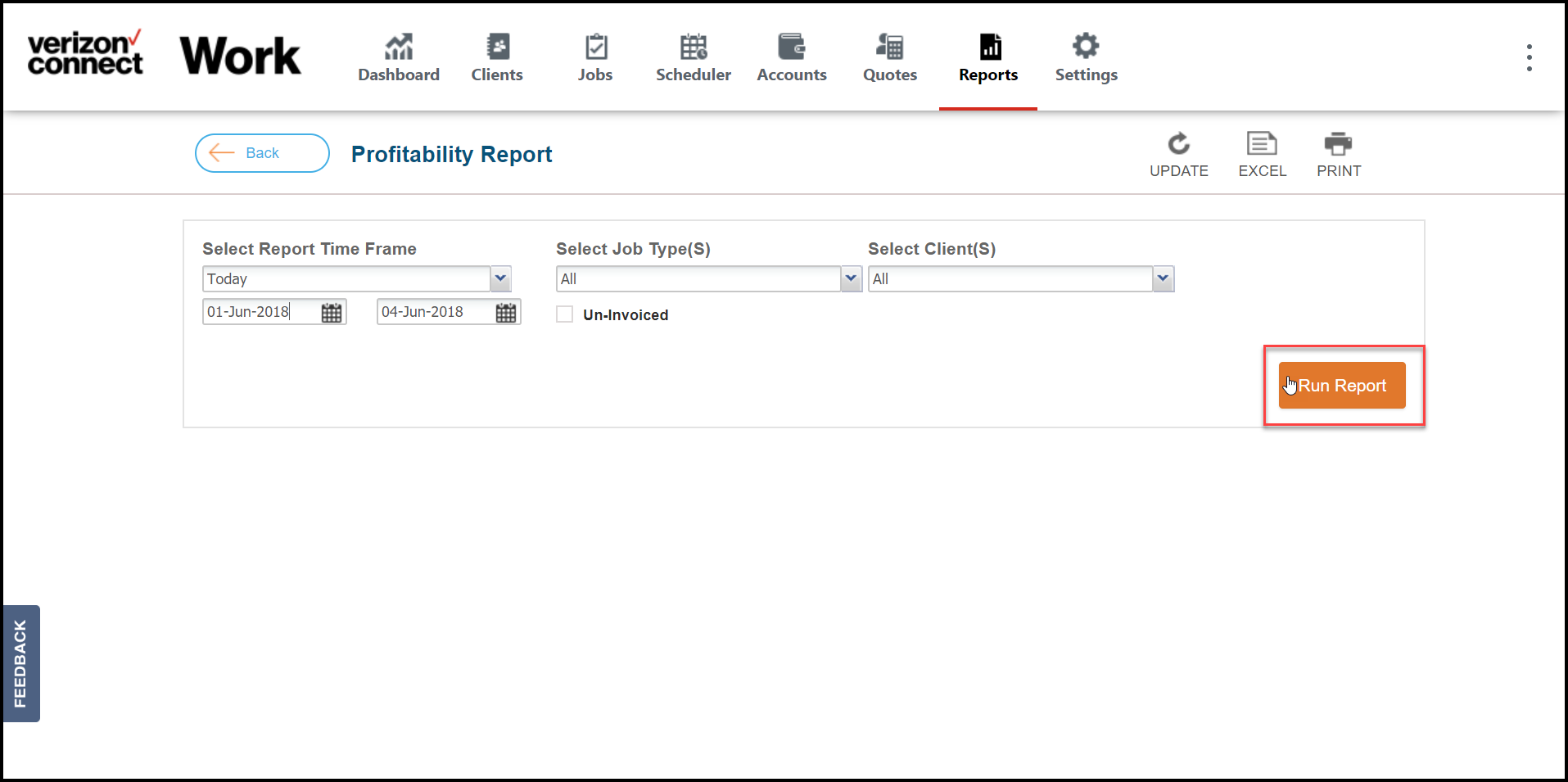 Admins will see the Invoiced Amount, Labor total and a percentage for Profit Margin.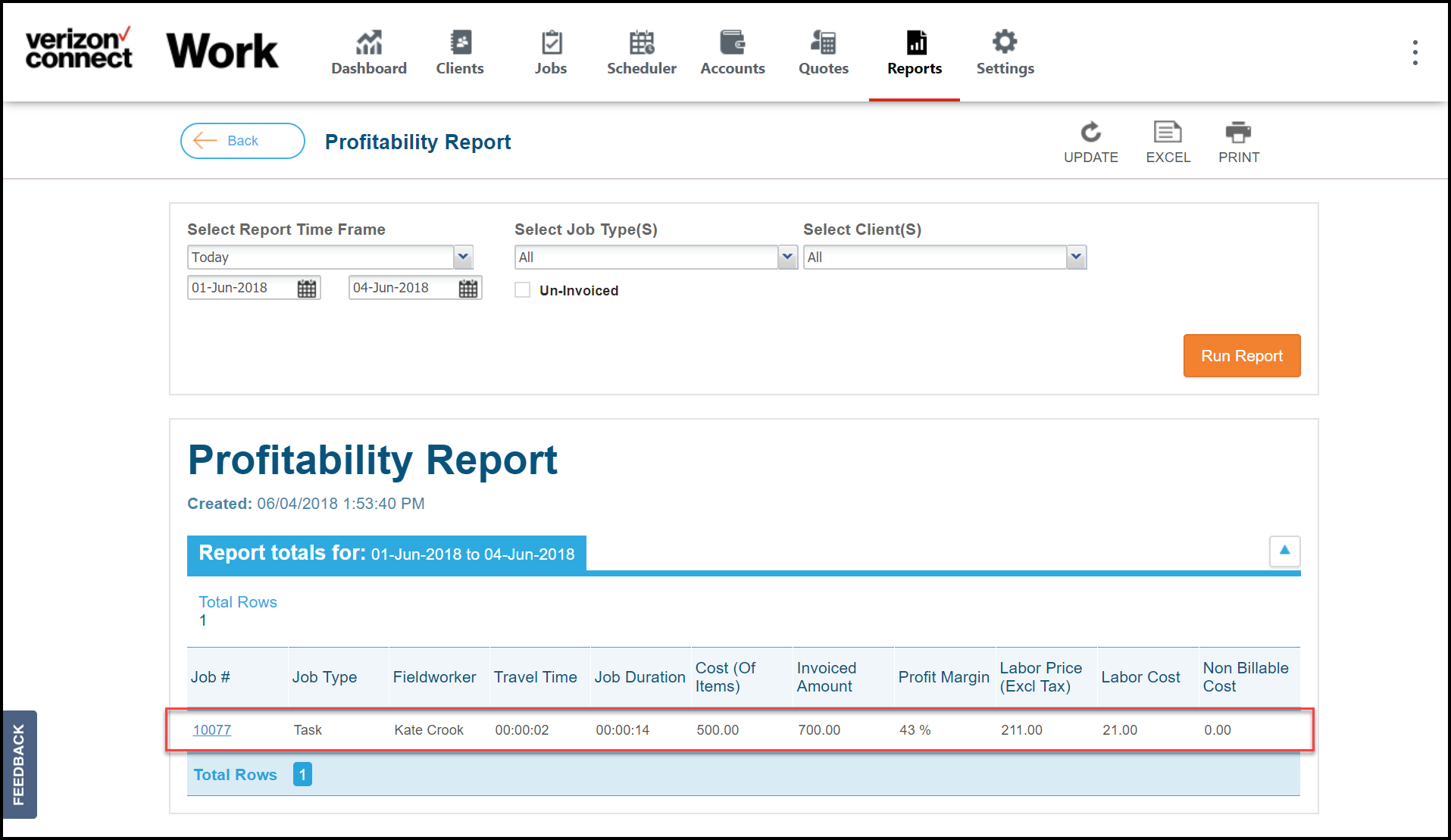 To ensure the profit margin is accurate, Admins will need to make sure Items/Labor have a cost associated with it.
From the Item or Labor record, Admins should ensure a Supplier cost/Labor cost is filled in.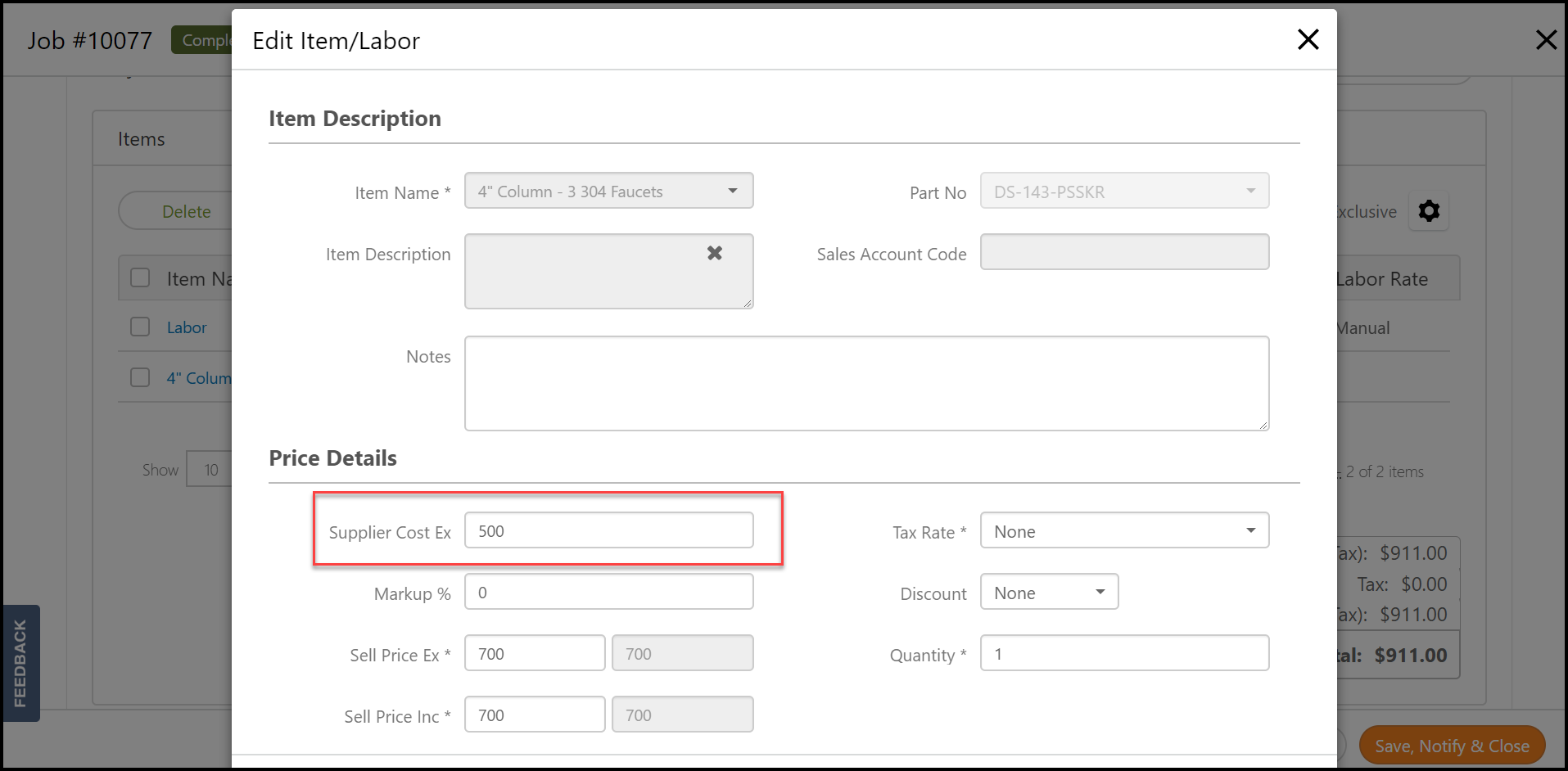 Once the Admin runs the report, they can export the information to Excel or PDF.
Note: The print icon will download the information to a PDF document.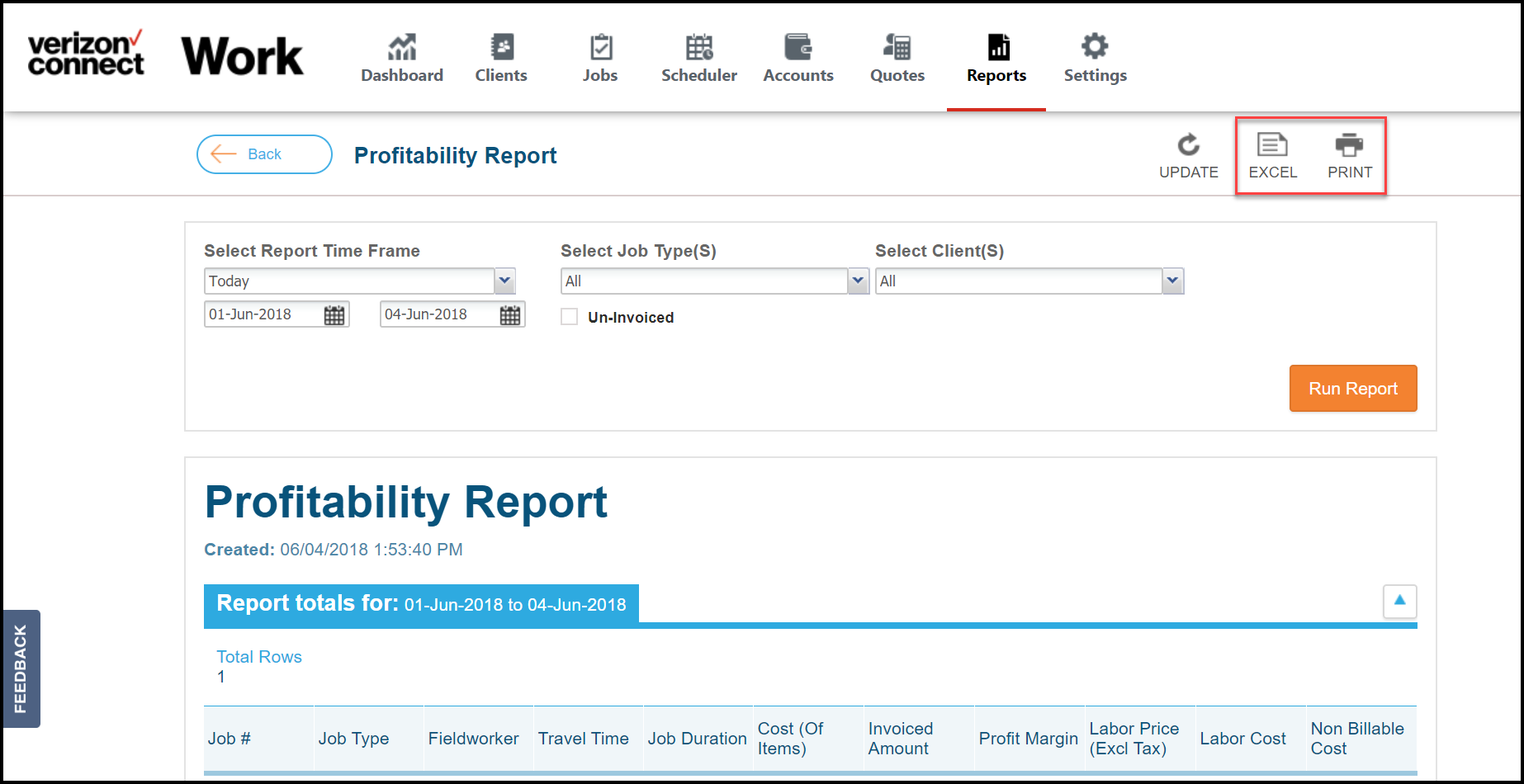 Learn more about Reports.