This article will go over how Admins can delete a Site with or without work history.
Note: A Site with work history has Jobs, Tasks or Quotes associated with it, and a Work Icon is next to the Site Name. To delete these Sites, Admins will have to first delete all Jobs, Tasks, and Quotes associated with them.
From Clients, select the Client Name to open Client Record.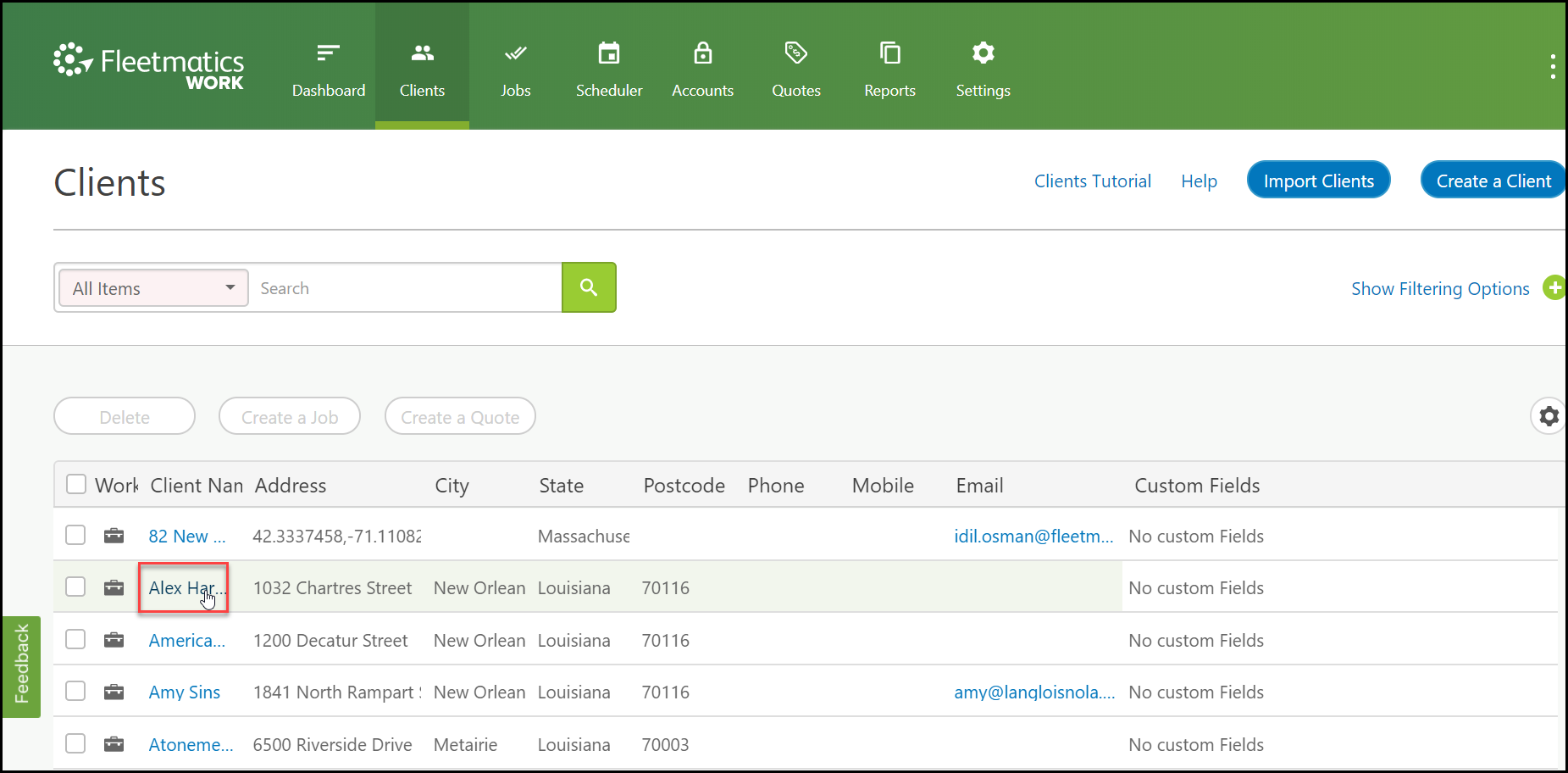 Select Sites and Contacts then select trash can icon next to the Site Name to delete a Site.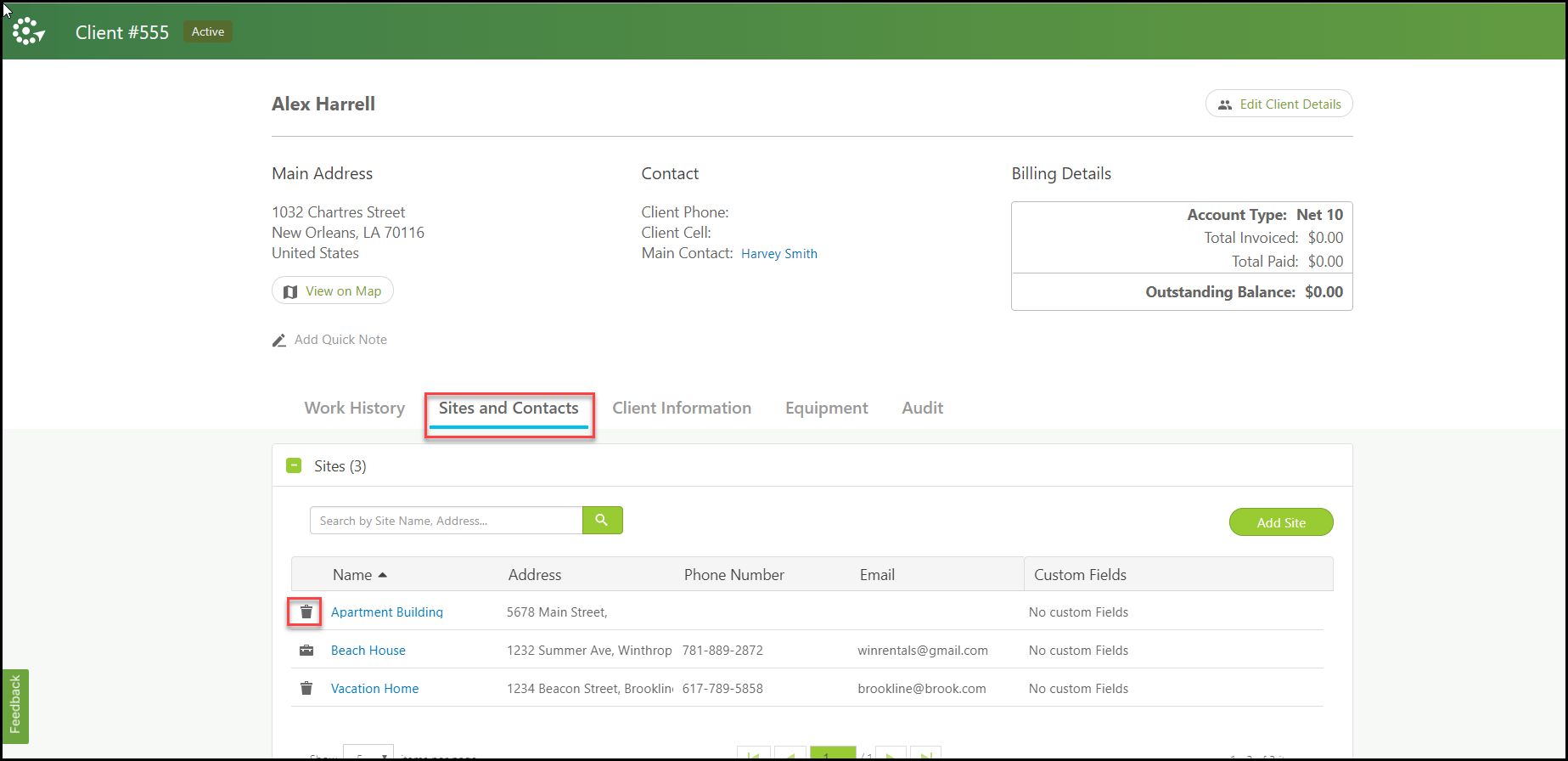 The Site is removed from the Client Record.