Once a Client accepts a Quote, Admins can convert that Quote into a Job to avoid double entry of information. Most of the information on the Quote will transfer over to the Job.
From Quotes, select checkbox near Quote Number then select Create a Job.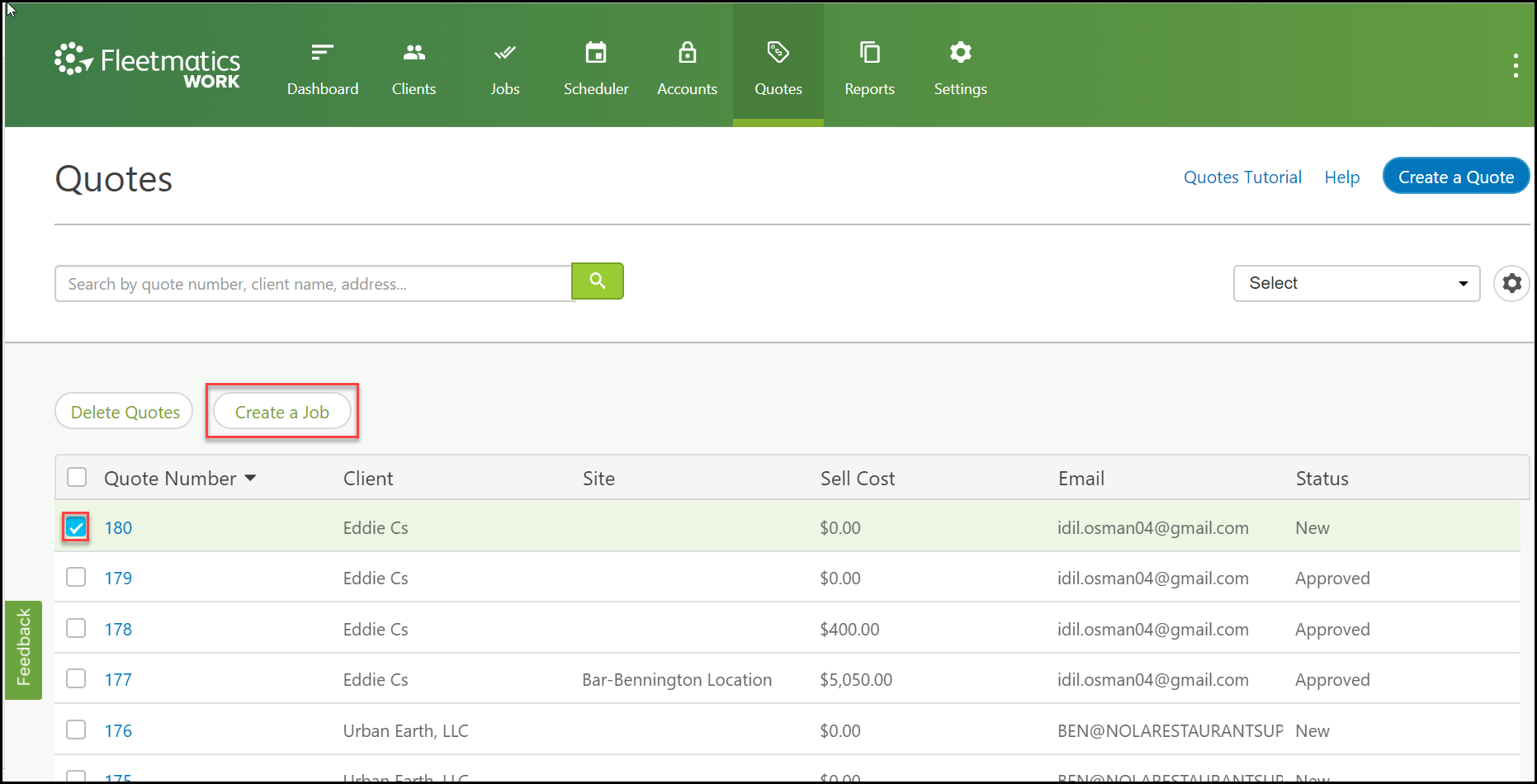 Basic Job Details like Client, Job Location and Quote Description will populate in the Job Record. To add/update the Job details select Save and Add details.
Note: Quote Description carries over to the Job Description once a Quote is converted.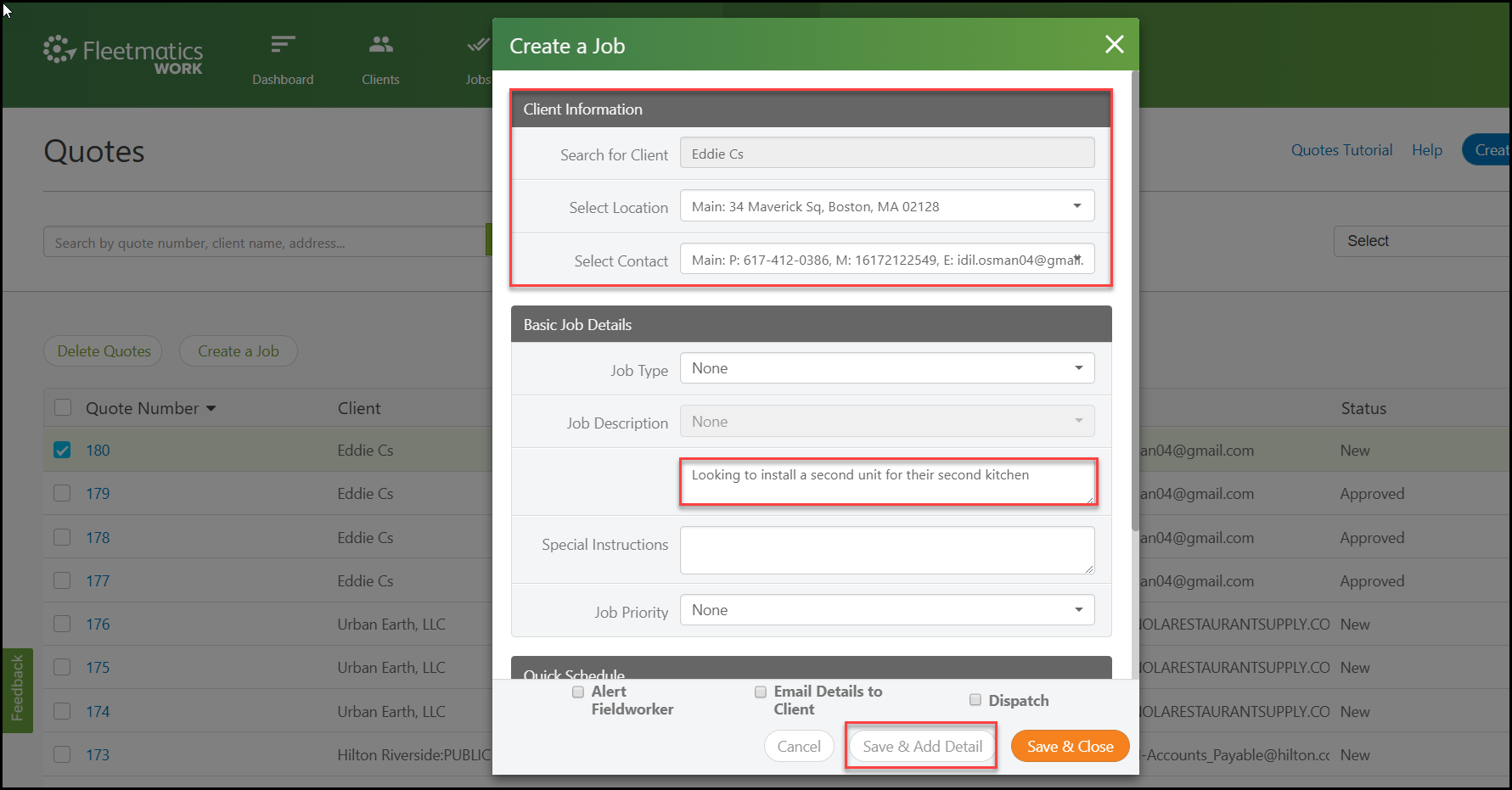 Admins will notice Items that were added to the Quote are transferred to the Job's invoice. From the Job Record, select Invoicing & Payments to view/update the Invoice Items.