There is no canned or custom report that will pull a Job's Status History at the moment. This information is available only from the Job's Status History section: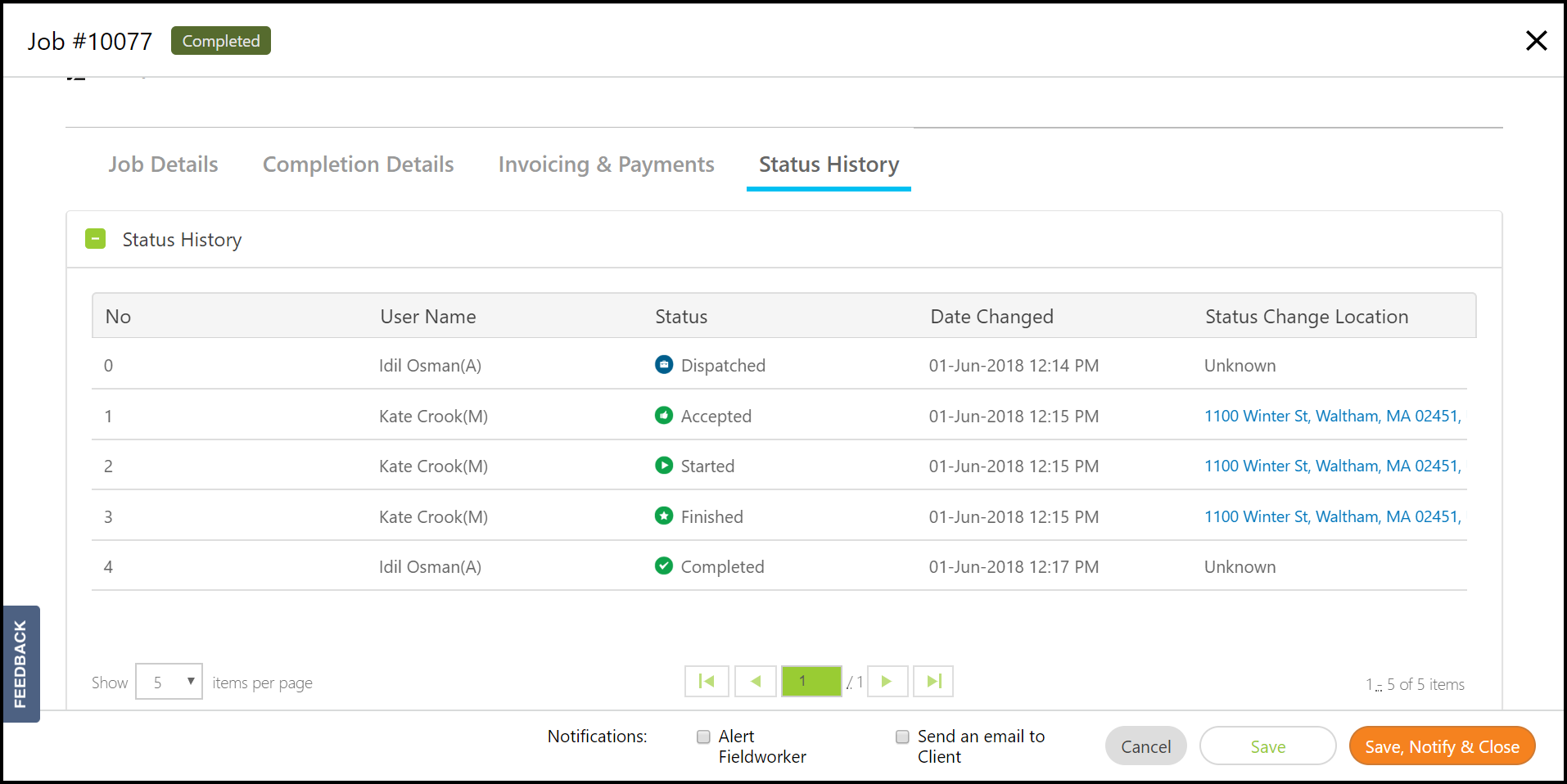 If you need this information in a document format, we recommend taking a screenshot of your screen and filing it on your computer.
NOTE: When viewing the Status History, this section will display only up to 15 lines or items per page.