A Batch Invoice is a single invoice for one Client with multiple Jobs included on it. Once a Batch Invoice is created, Admins can remove a Job or multiple Bobs from the invoice.
From Accounts, select Unpaid Invoices then select Invoice Number.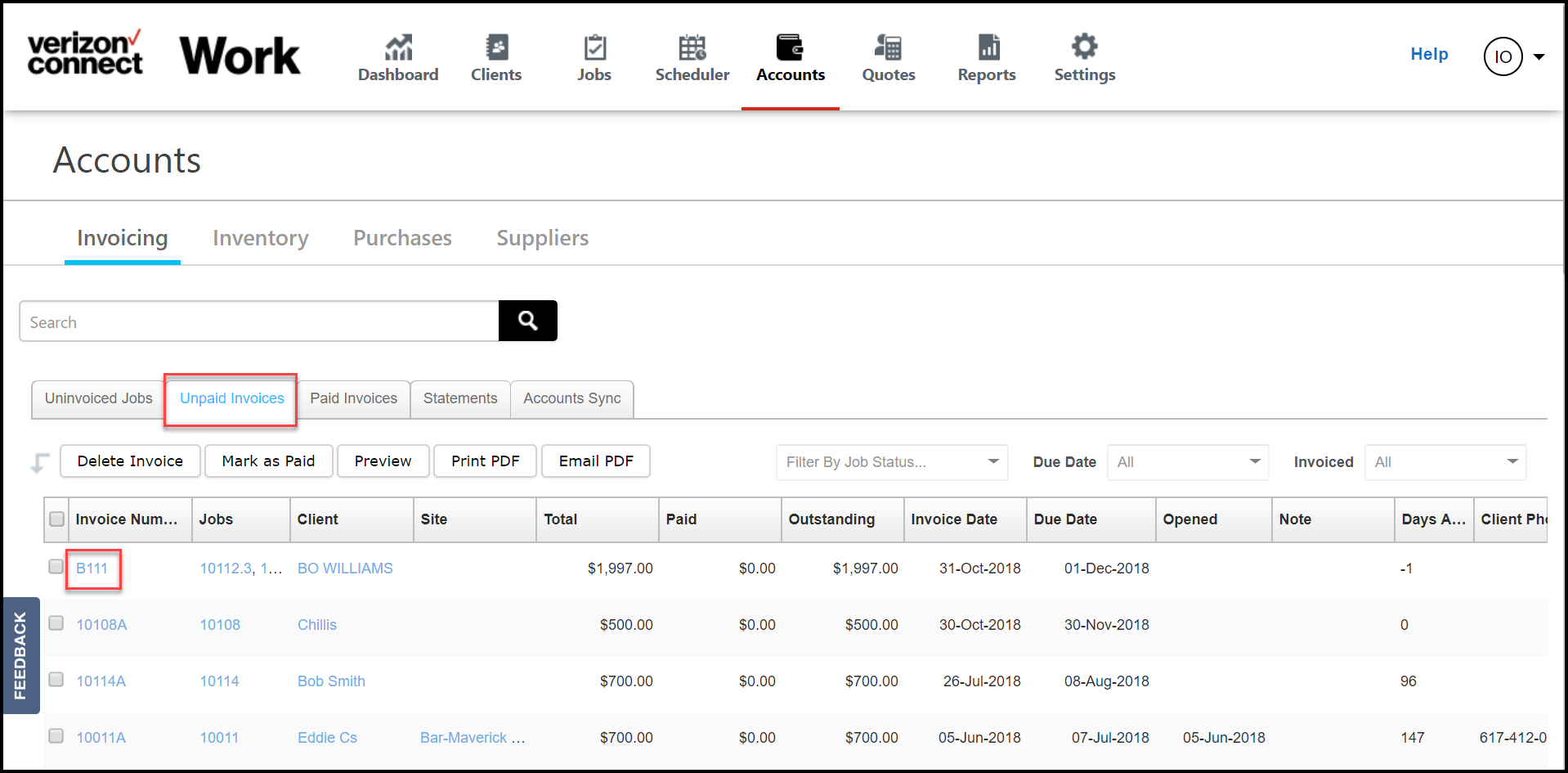 From the Invoice Jobs pop-up, select remove next to the Job Code to remove the Job from the Batch Invoice.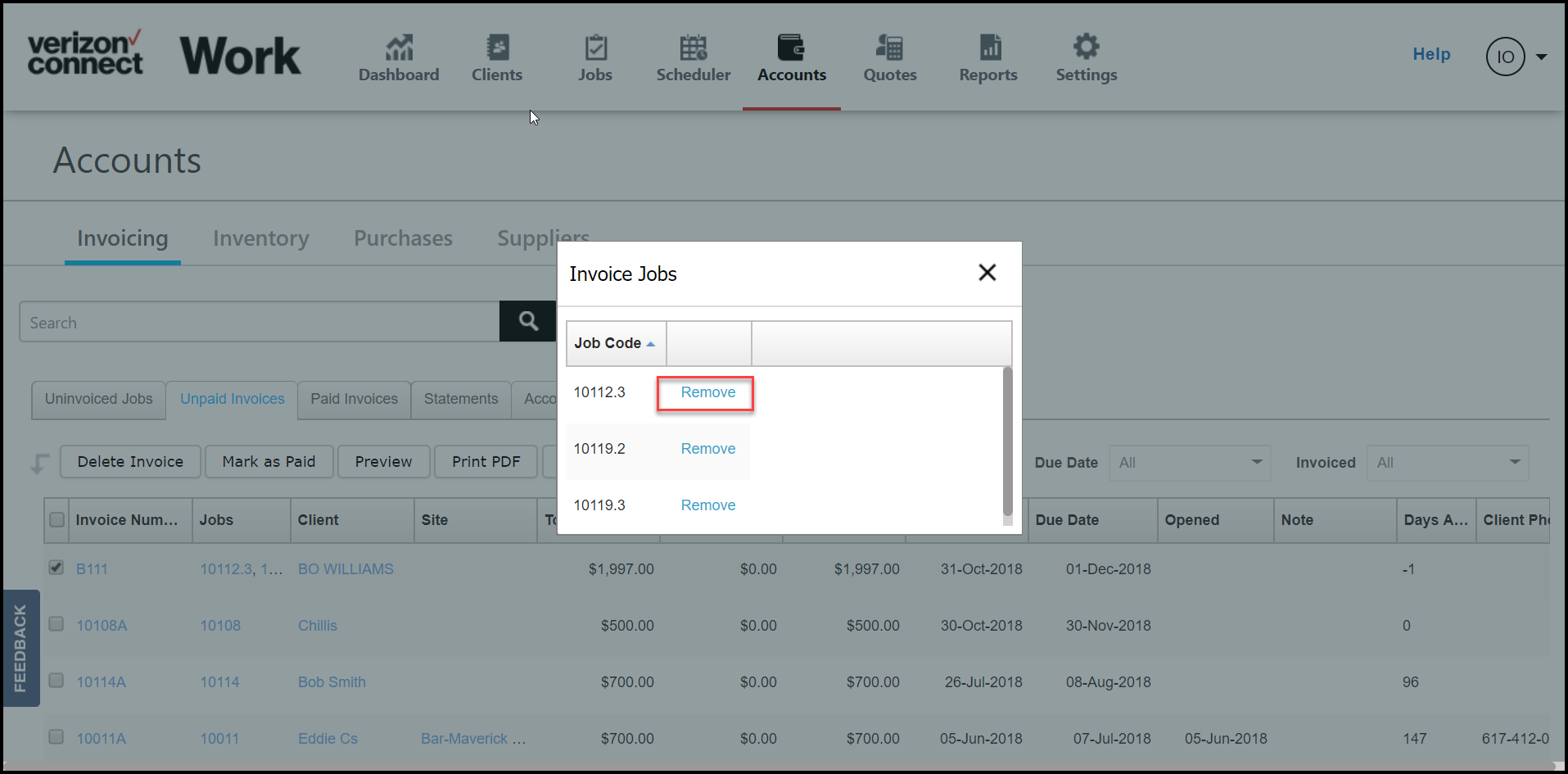 Learn More about Batch Invoices.