Tip: Before editing your Recurring Jobs, read "How do I edit my recurring jobs?" to understand how recurring information is saved in WORK.
When editing a Job's recurrence pattern, all changes must be done from the "Set Recurrence" window on the parent Job. Learn how to find your parent jobs.
Once you have the parent Job open, go to the Scheduling section and click "Edit recurrence".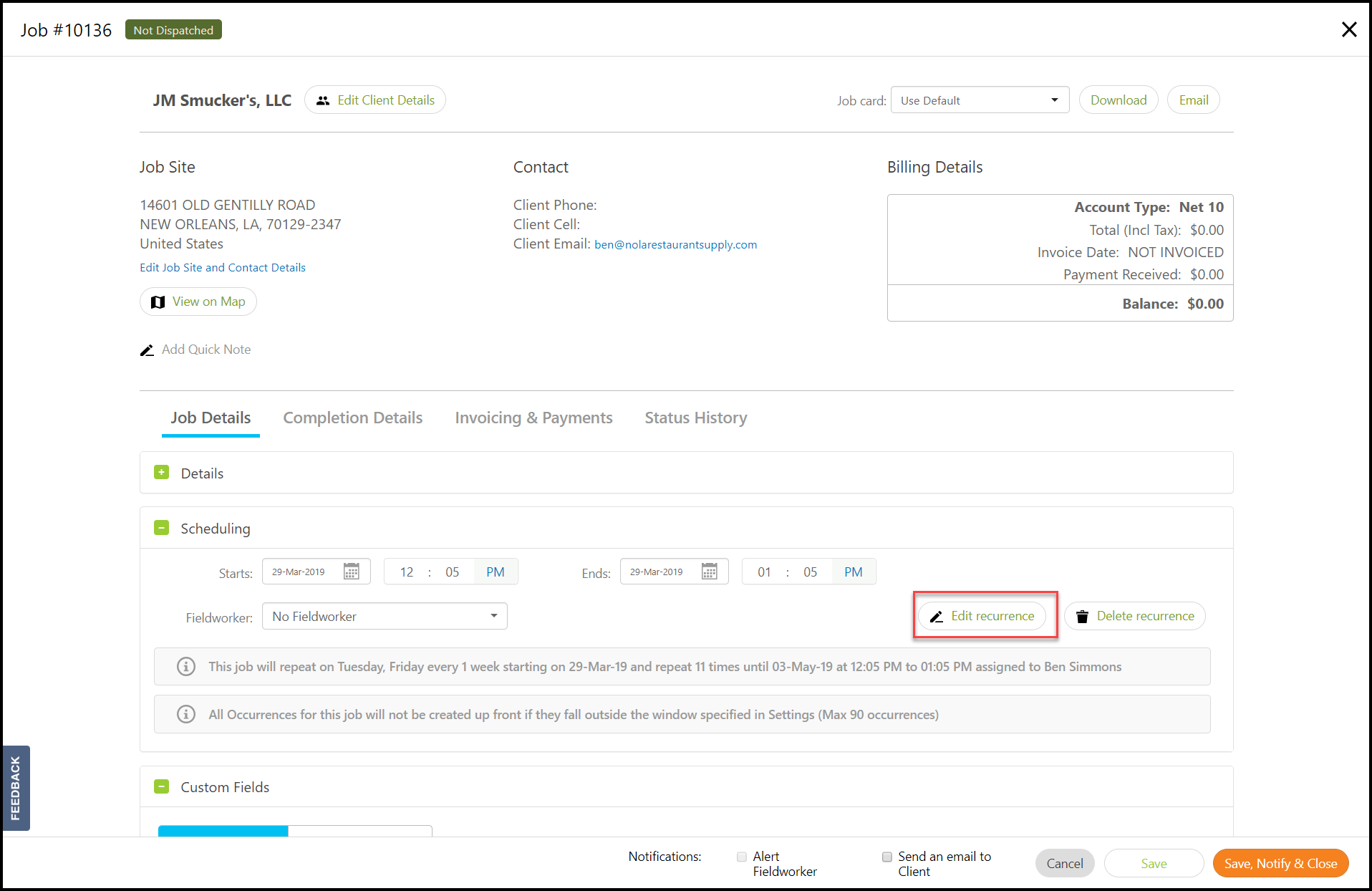 From there, you can edit the information related to the pattern, time or fieldworker assigned.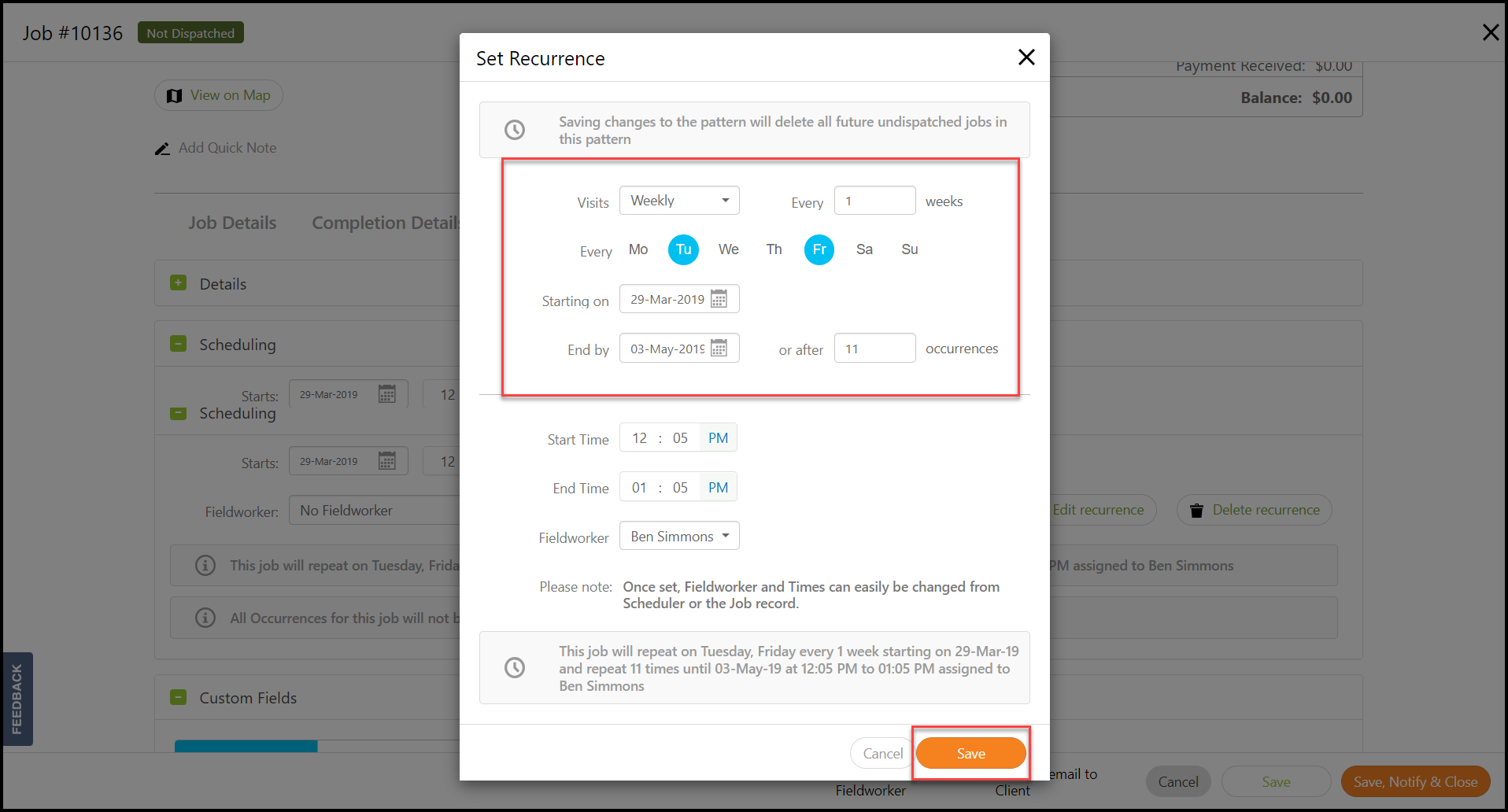 Upon saving, the changes will be applied to all future jobs, with the exception of those that have already been Dispatched. If a Job has already been Dispatched, you must make the pattern, time and Fieldworker changes on that specific Job itself.