Admins can track time off or vacation for their users by scheduling Leave in WORK.
From Settings, select Team setting then Users.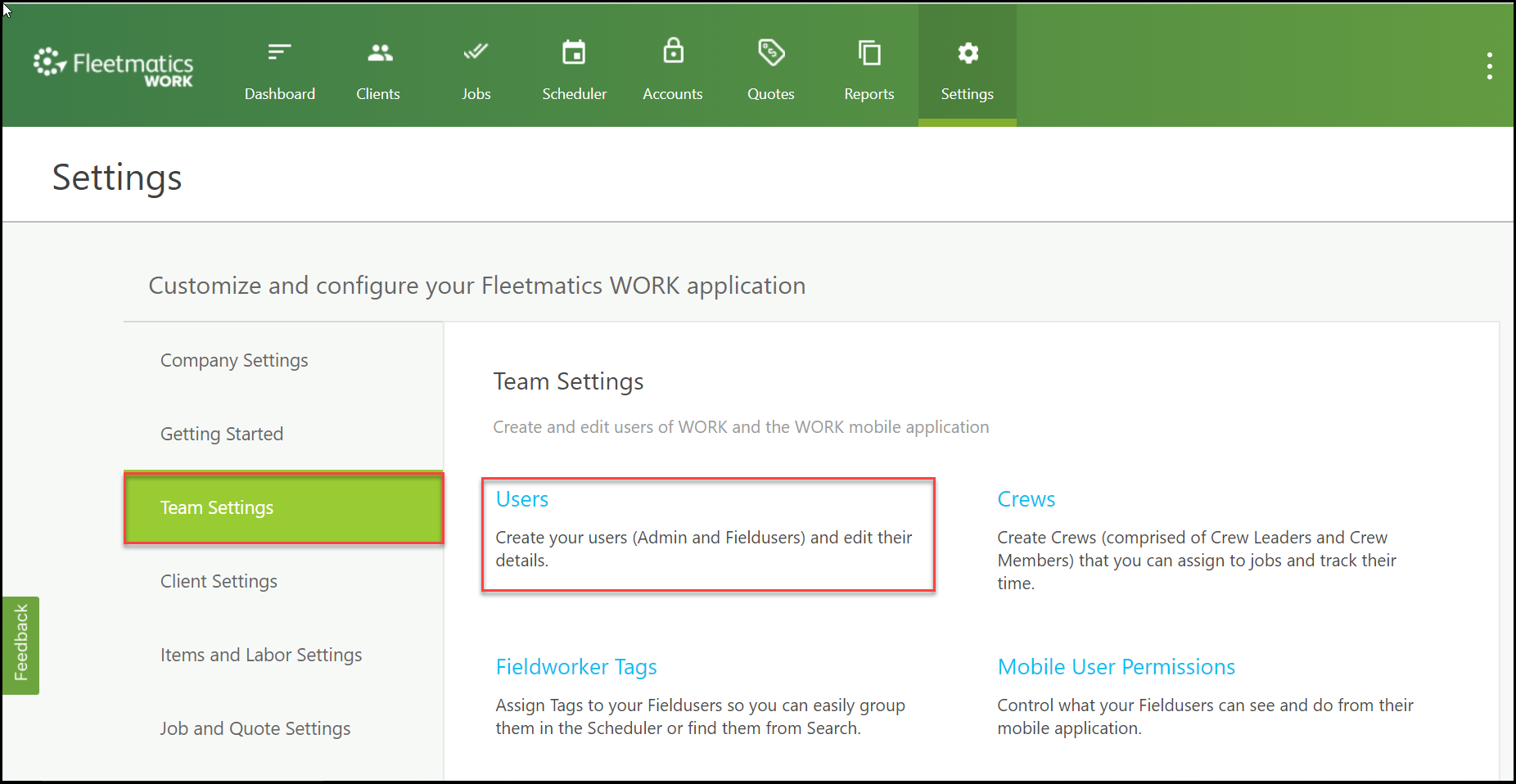 Select View by the User's name to open the User Record.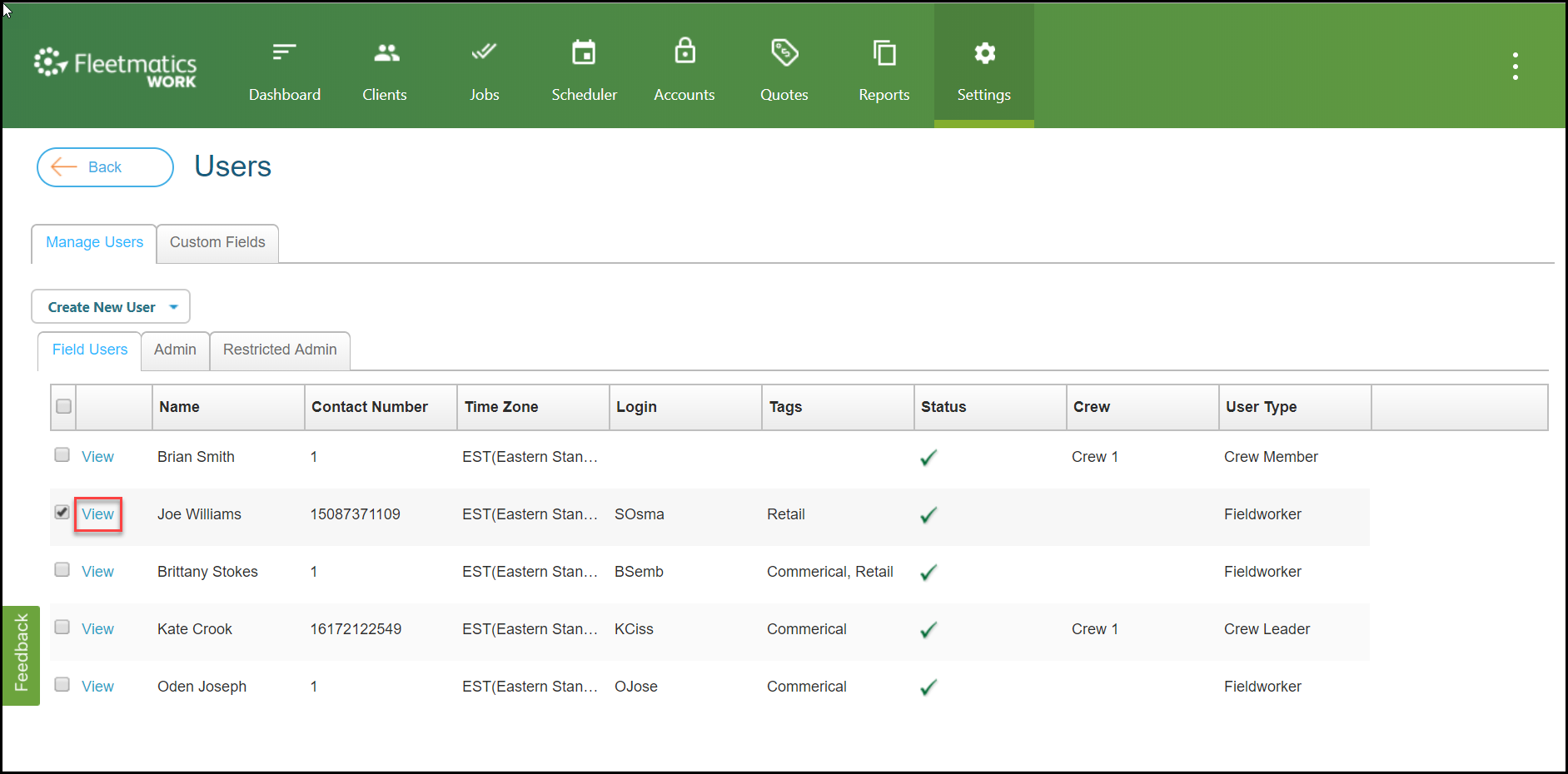 Select Leave Detail then select Add Leave.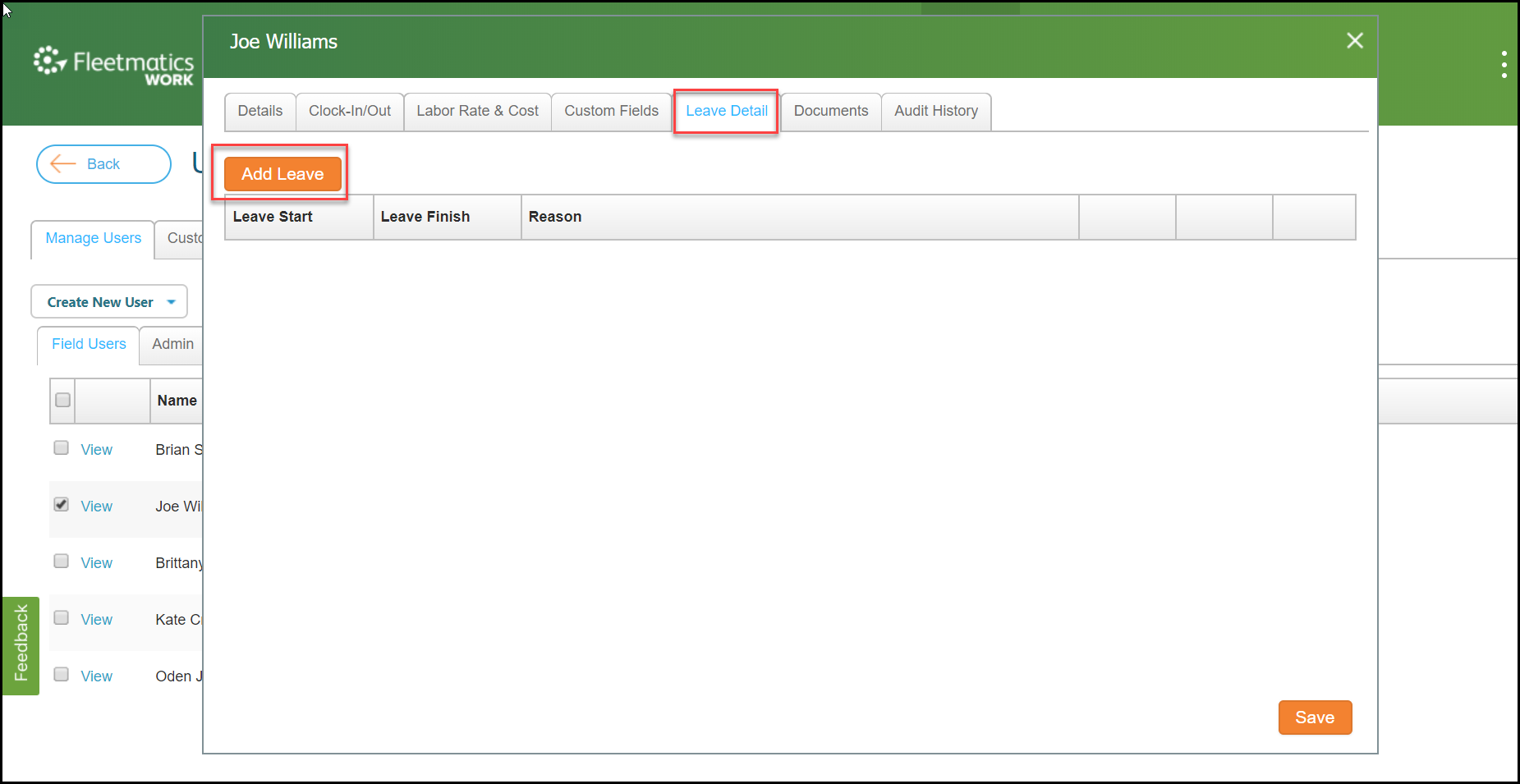 Fill in Leave Details then select Save.
Note: Leave Reason will be displayed on Scheduler for Admins to see.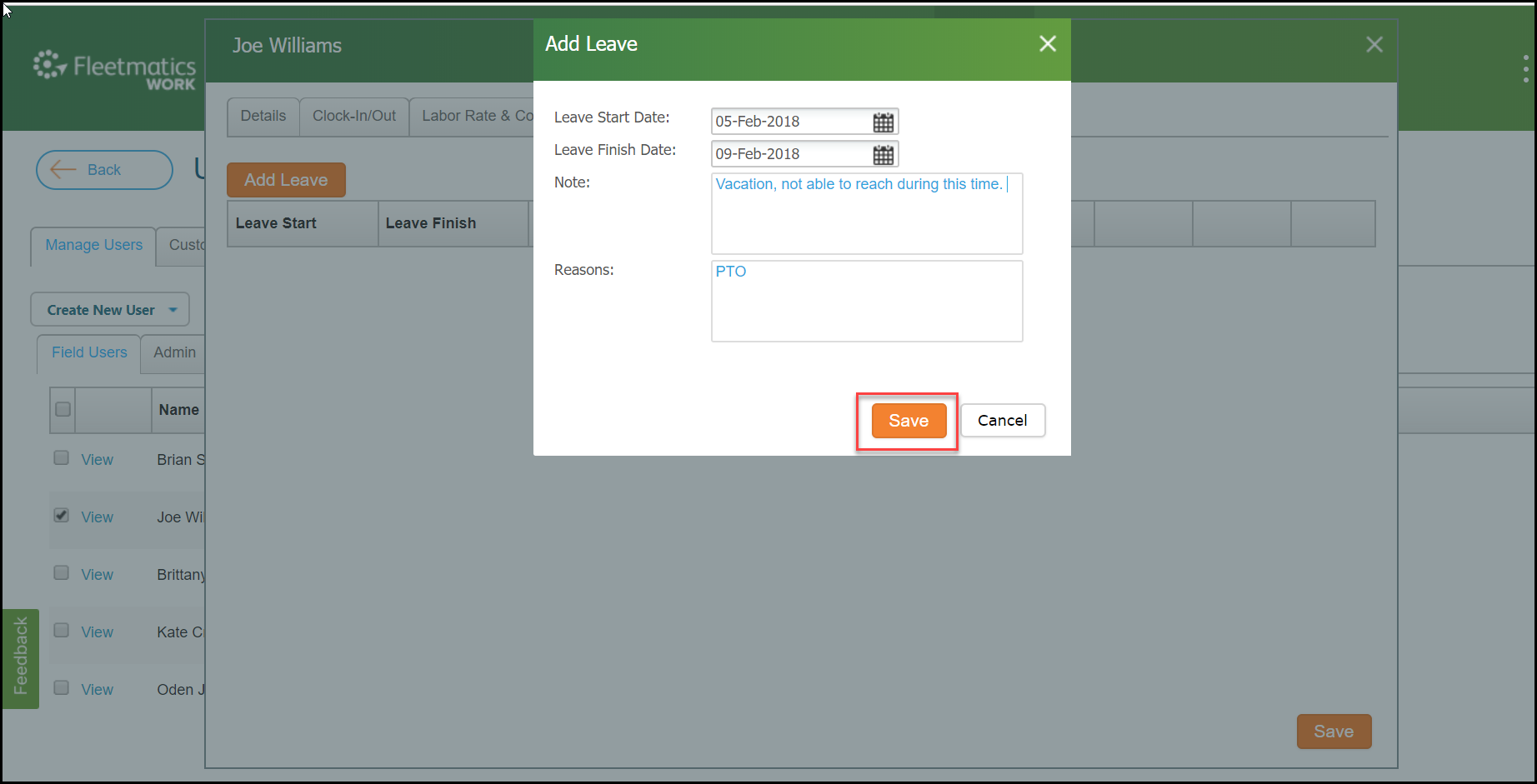 Leave Details are displayed for Admins to review, once reviewed Admins should select Save.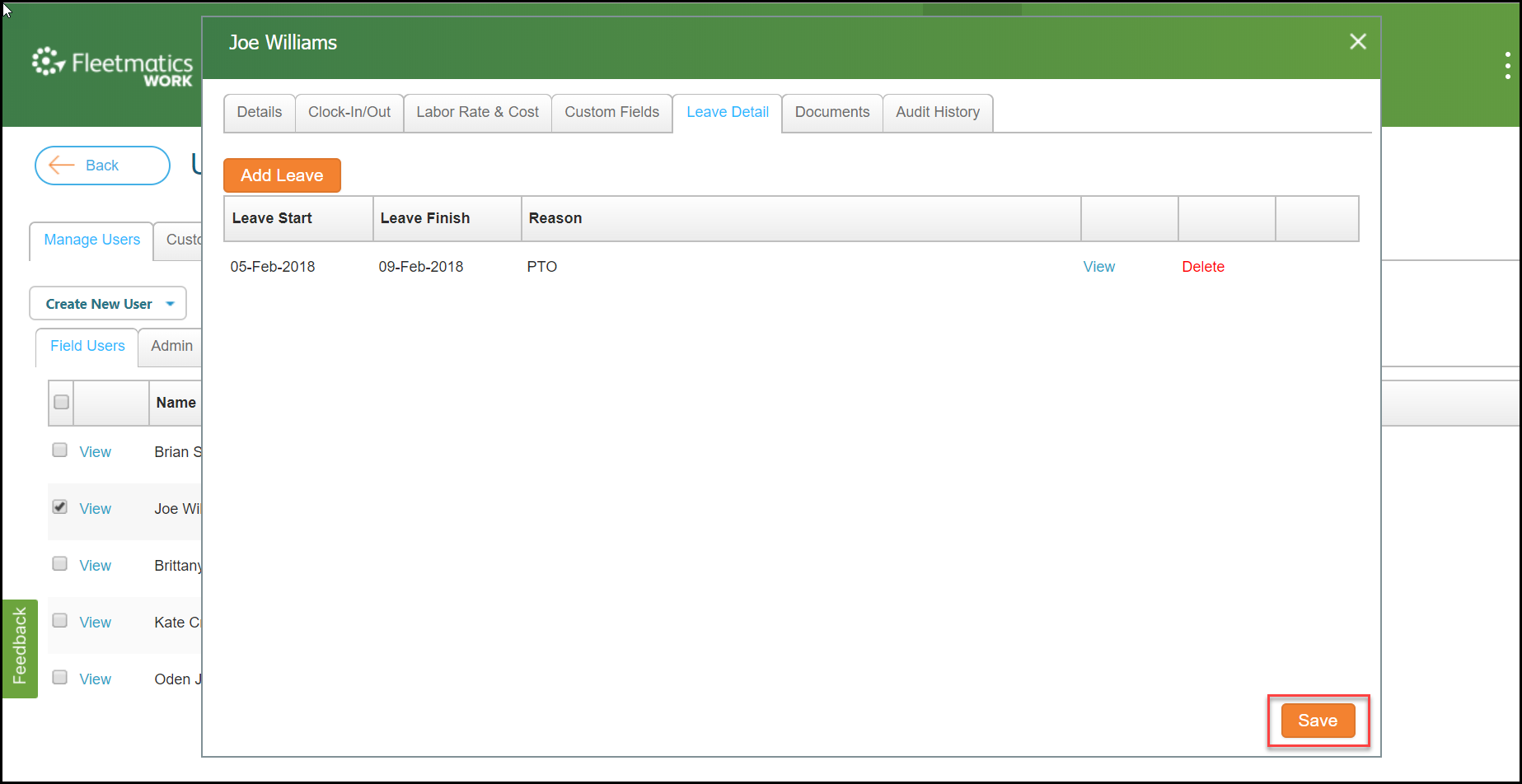 From Scheduler, Admins will see the Leave is blocked off for the Fieldworker.
Note: Only Fieldworker's Leave details will be displayed on Scheduler.