Admins can delete custom Job Statuses that they created and are no longer using. Admins are not able to delete the standard job statuses that within Work.
Note: To delete a custom Job Status Admins should make sure there aren't any Jobs in that status, this includes deleted jobs as well.
From Settings, select Job and Quote setting then select Job Statuses.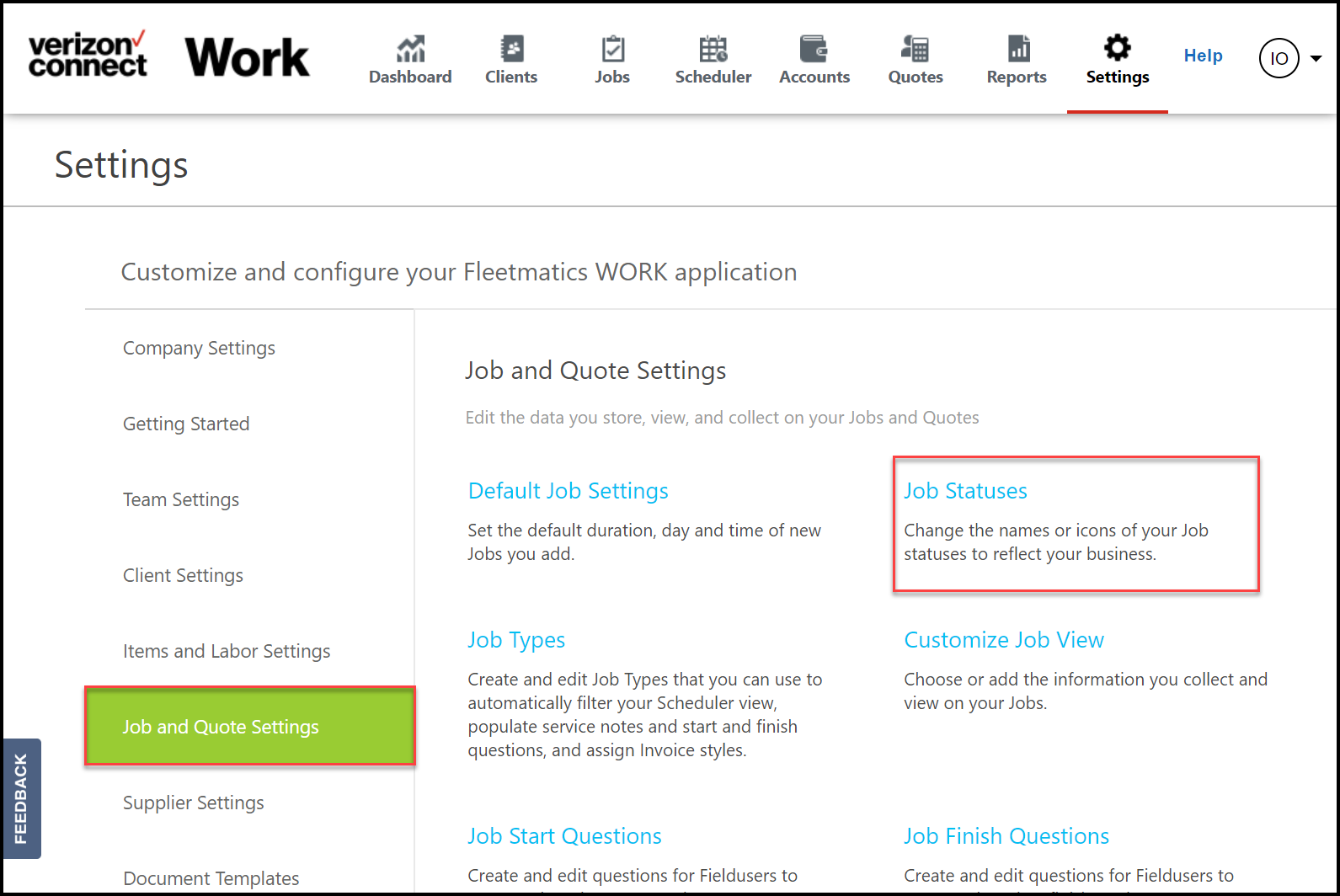 Select the trash can icon next to the custom Job Status.
Note: A custom Job Status that is used on a Job will not display the trash can icon.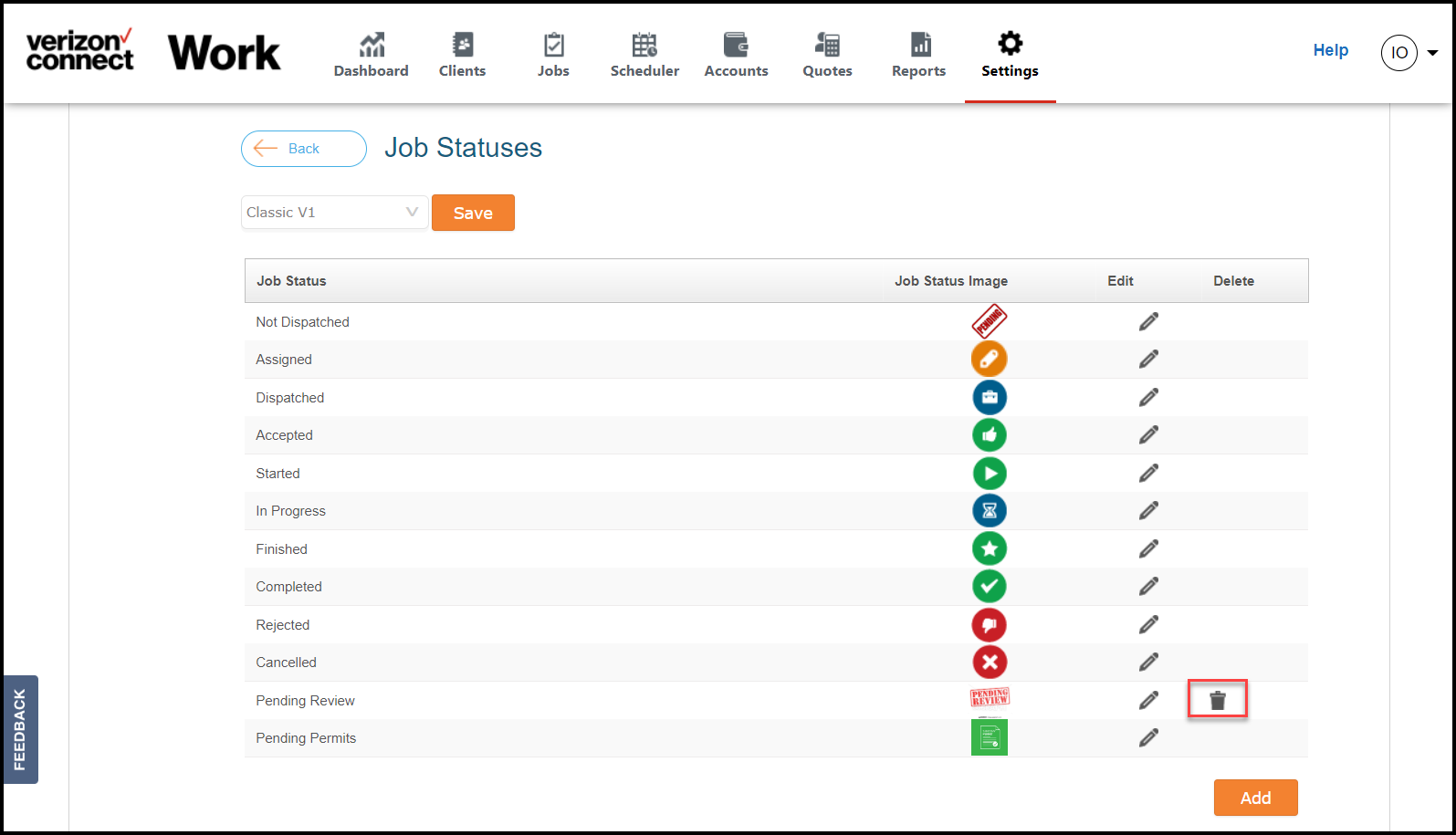 Admins will receive a confirmation message and the custom job status is no longer part of the list.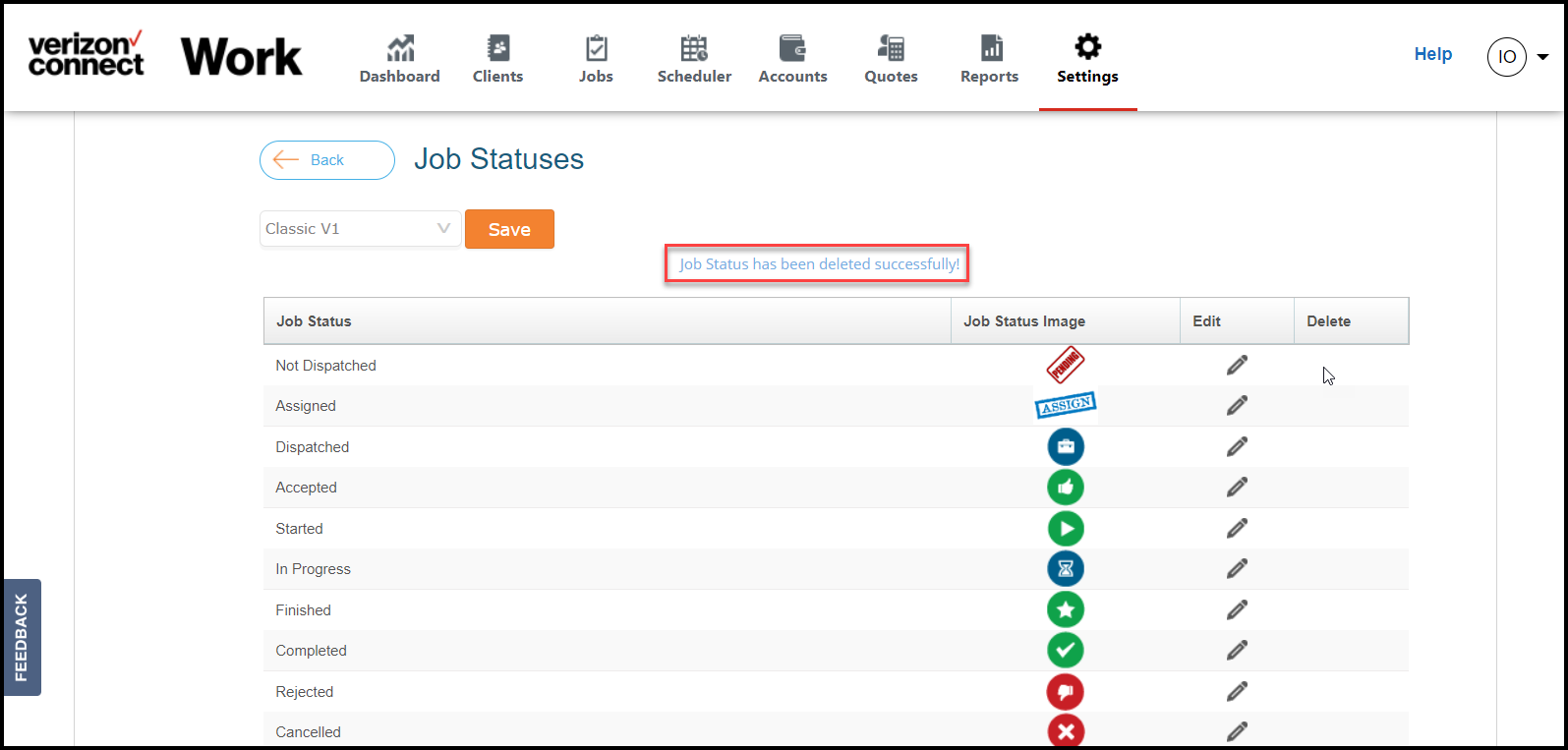 Learn how to create a new Job Status here.