Admins can set up Job Start/Finish Questions for their Fieldworkers to answer while they are in the process of completing the job. Job Start Questions will appear after the Fieldworker starts their job and Job Finish Questions will appear after they finish their job.
Fieldworkers will be presented with a list of their Job Start/Finish Questions allowing them to review the questions before they begin to answer.
Note: Questions marked mandatory by an Admin will need to be answered before submitting.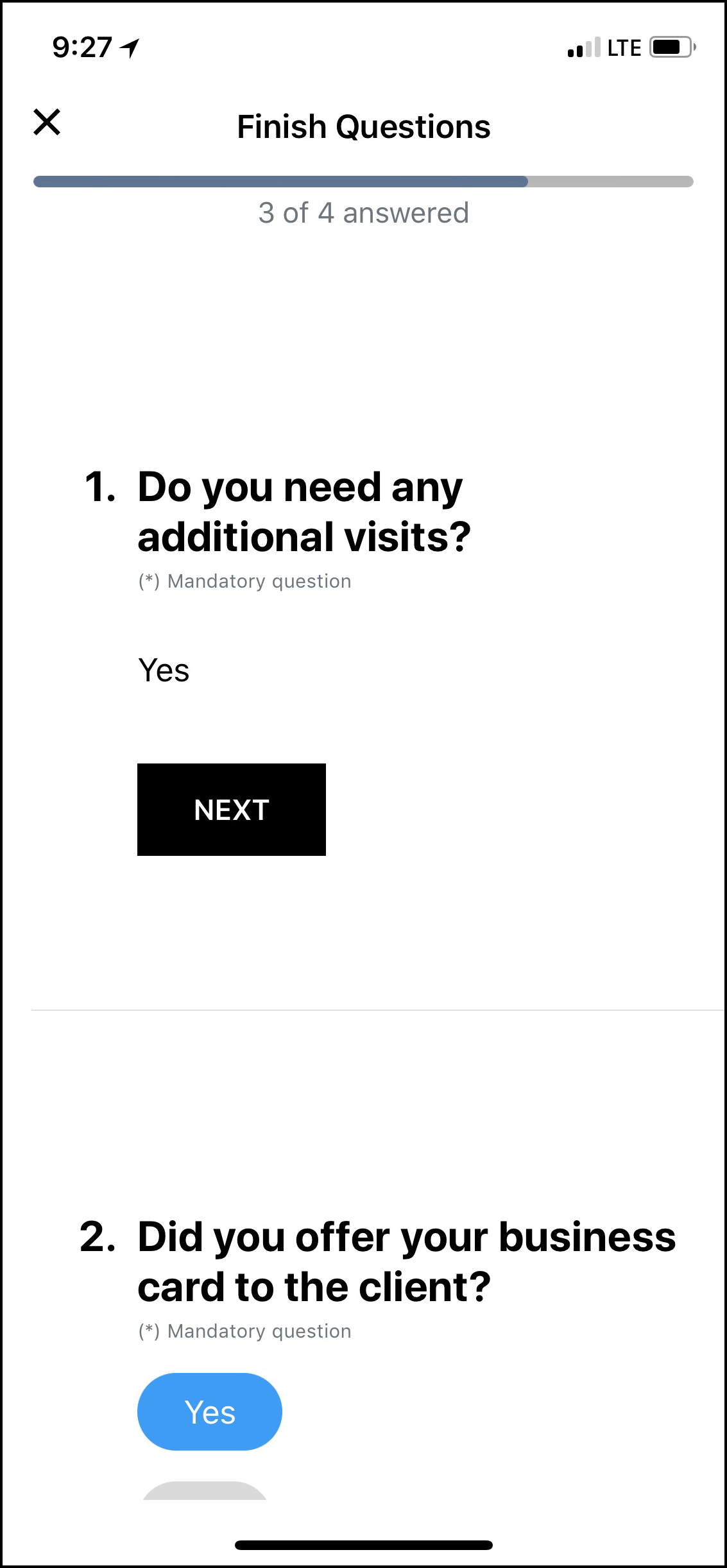 If a follow-up is required for a Job Question, Fieldworkers will be presented with a Job Sub Question.
Sub Job Question will appear directly after the Job Question that it is associated with it.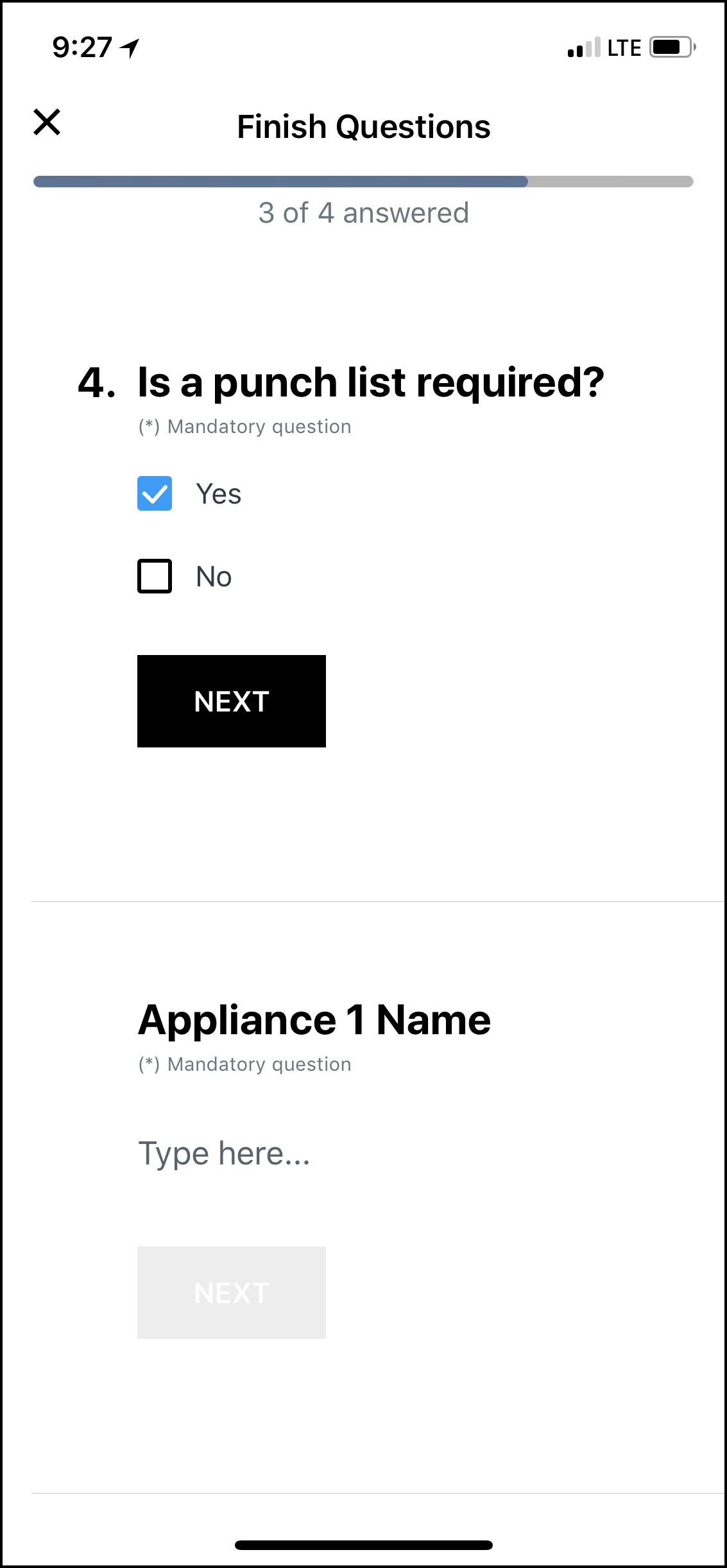 Answering Job Questions
Fieldworkers will have a variety of options to answer their questions which are pre-set by the Admin that created the Job Question.
Check Box
Fieldworkers have the ability to select one or more answers for questions with Checkbox as the answer type.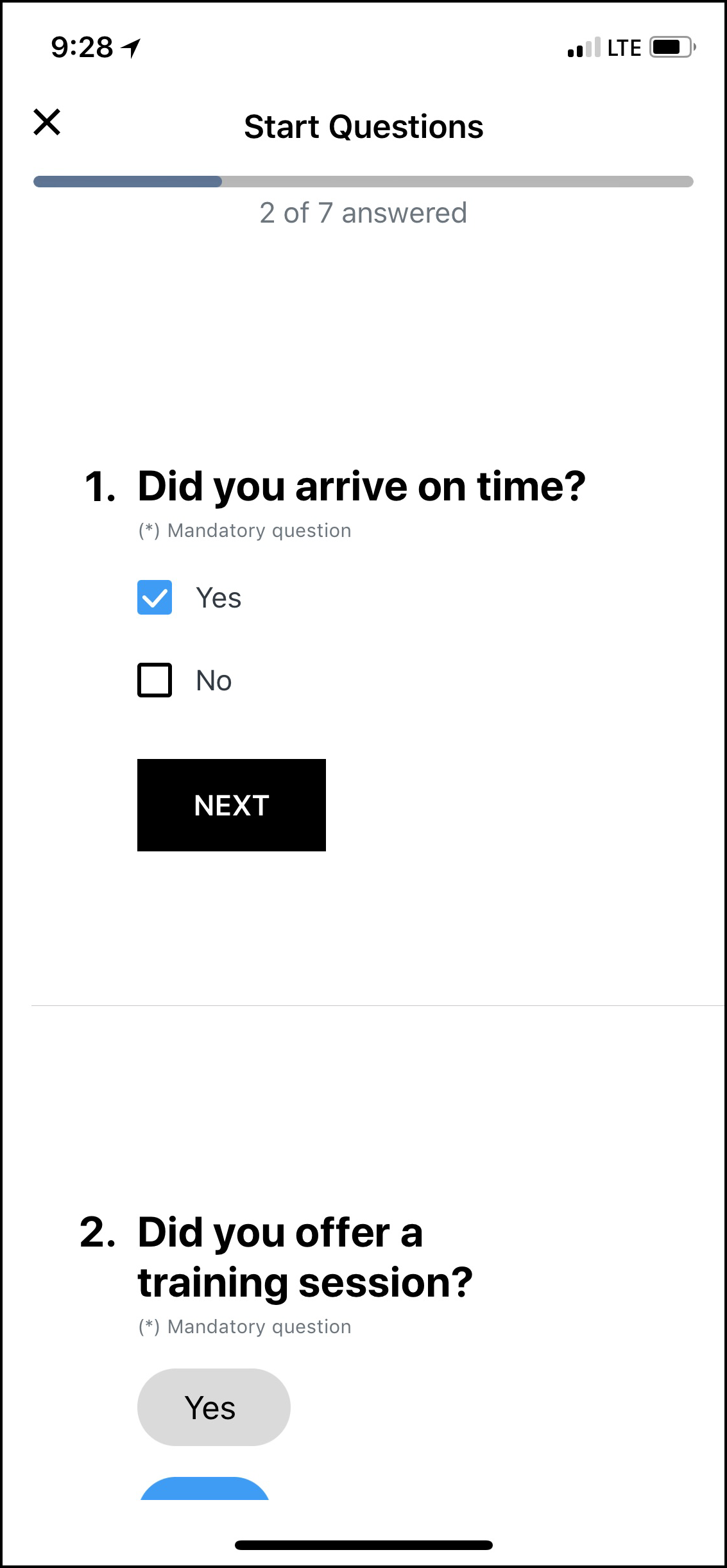 Drop-Down
Fieldworkers must select only one answer for questions with Dropdown as the answer type.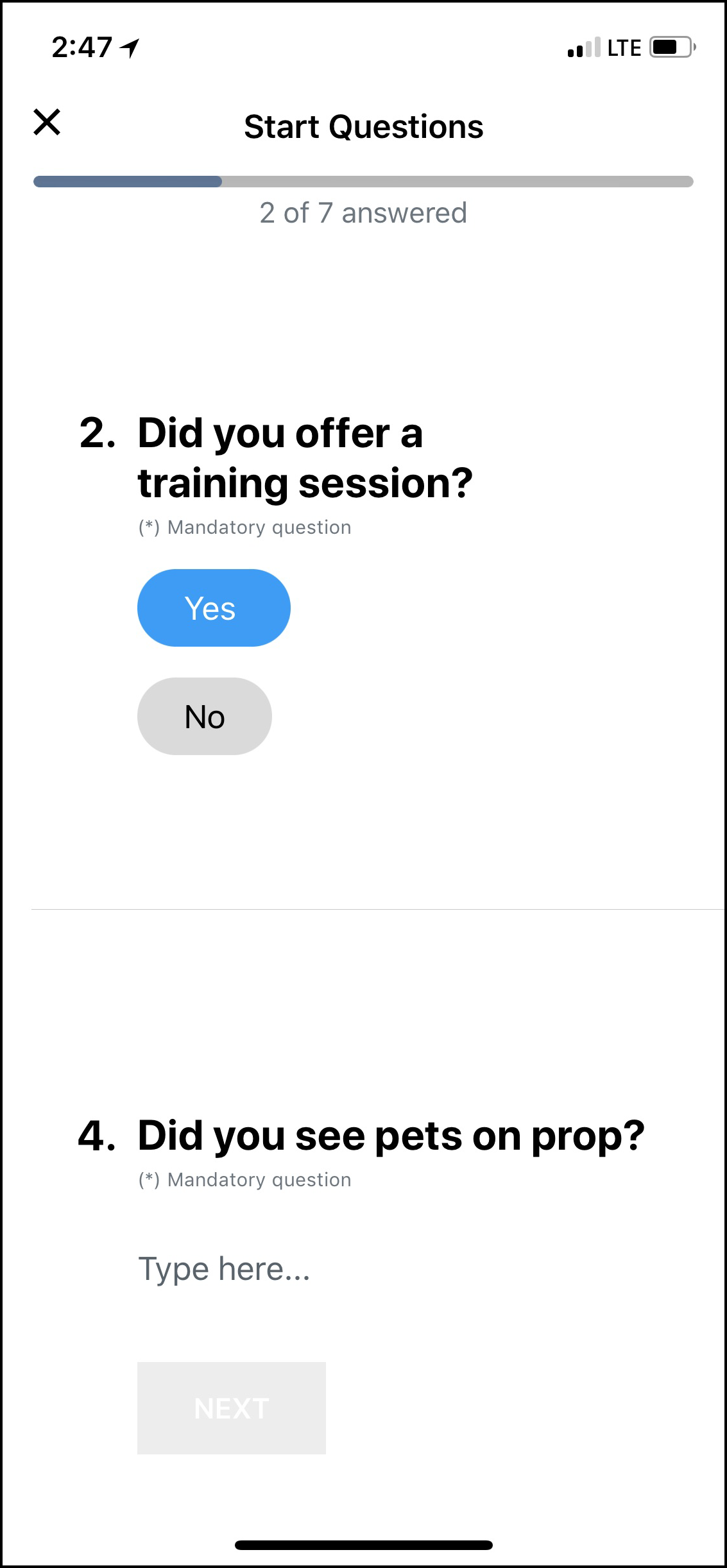 Free Text/Large Text
Free or Large Text answer options lets Fieldworkers type on the field to answer the question. Free text is ideal for questions that can be answered with 100 characters or less. Large Text is suited better for questions that require more details and characters.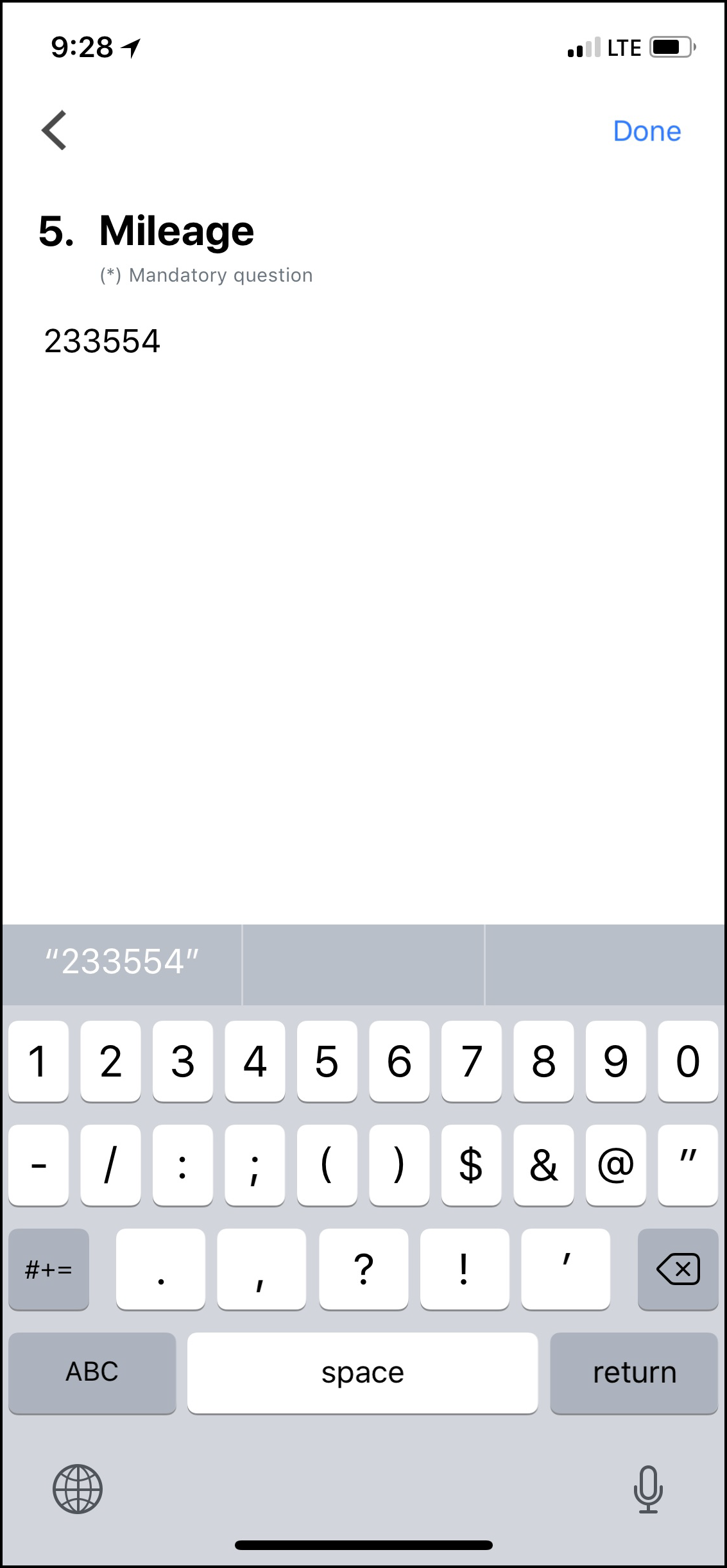 Date Field
Questions with a Date Field answer option allows Fieldworkers to Date stamp their answers with the current date and time or a future date and time.