Mobile App users can Clock In at the start of their day and Clock Out at the end of their day to keep track of total hours worked that day.
WORK allows Admins to edit Clock In/Out times or add the Clock In/Out time for Fieldworkers that forgot to Clock In/Out.
To add Clock In/Out times, select Settings then select Team Settings and then select Users.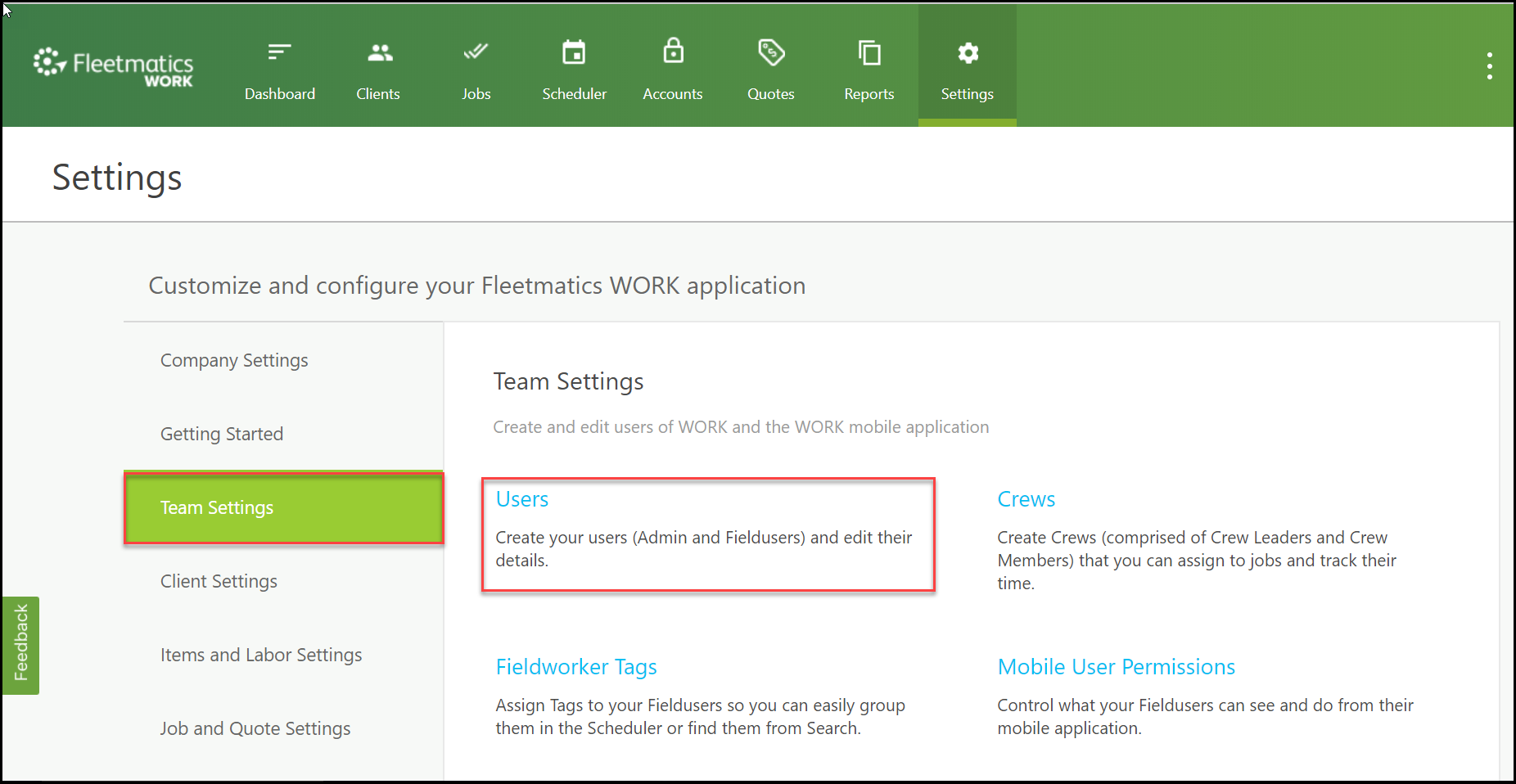 From Users, Select View next to the Fieldworker's name.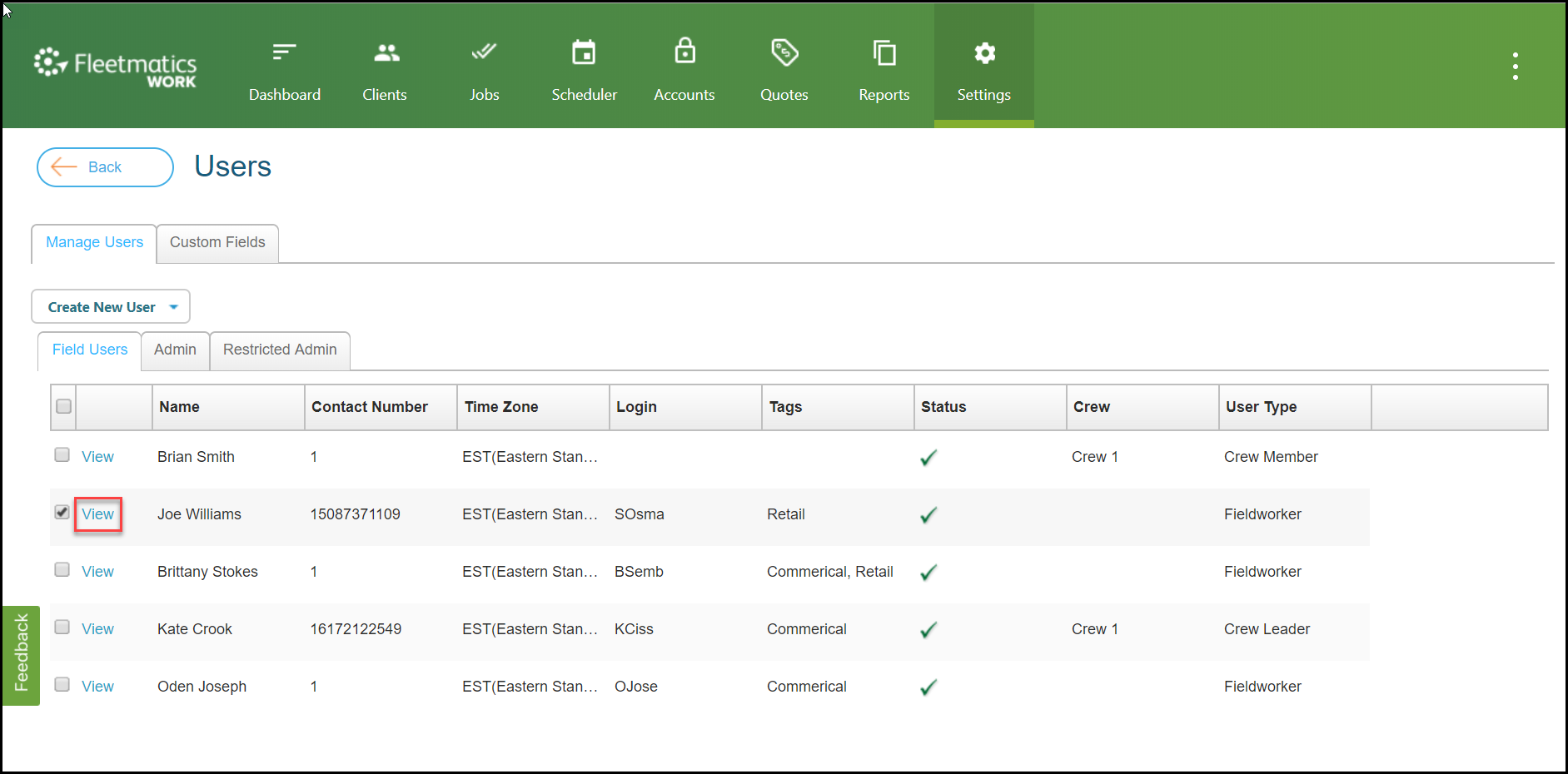 From the User Record, select Clock-In/Out then select the date of the time and select Add New.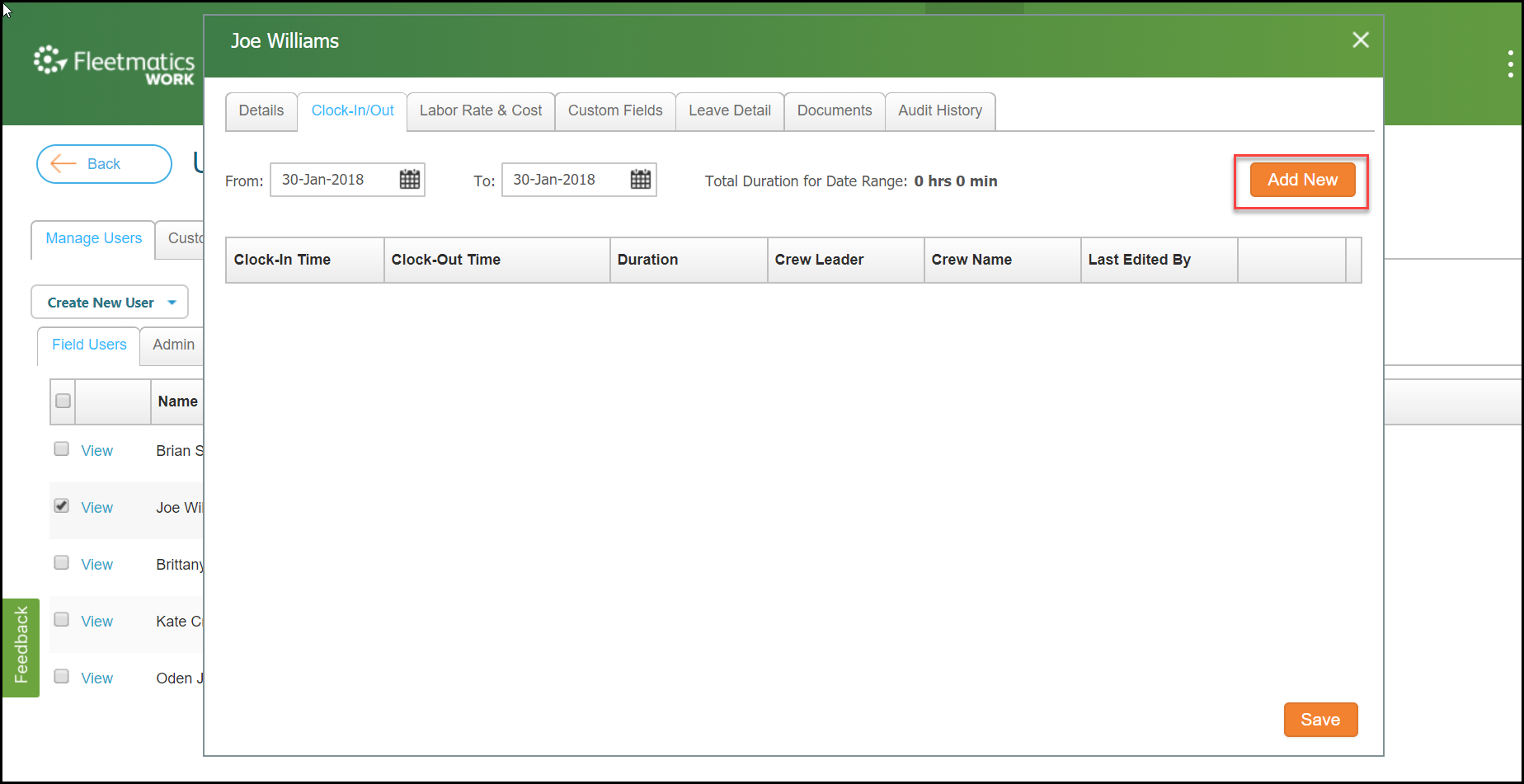 Fill in the Clock In Date/Time and/or Clock Out Date/Time then select Save.
Note: Location of the Clock In/Out time will not be provided for times added by an Admin.