If a Client's information has changed over time, you are able to edit that Client Record from Clients.
From Clients, search for the Client Record you wish to edit.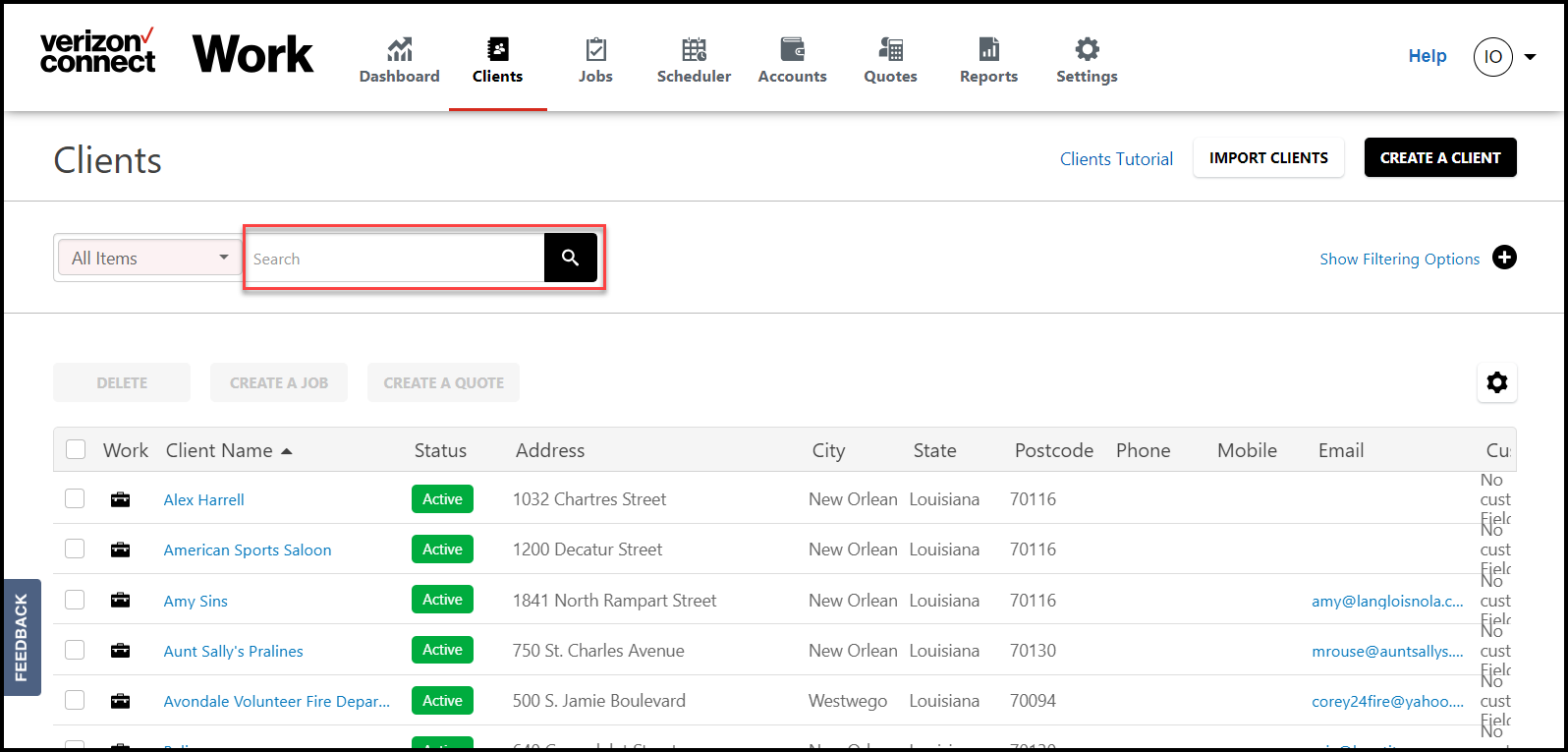 Once the Client Record is open, select Edit Client Details and update the Client's Contact details.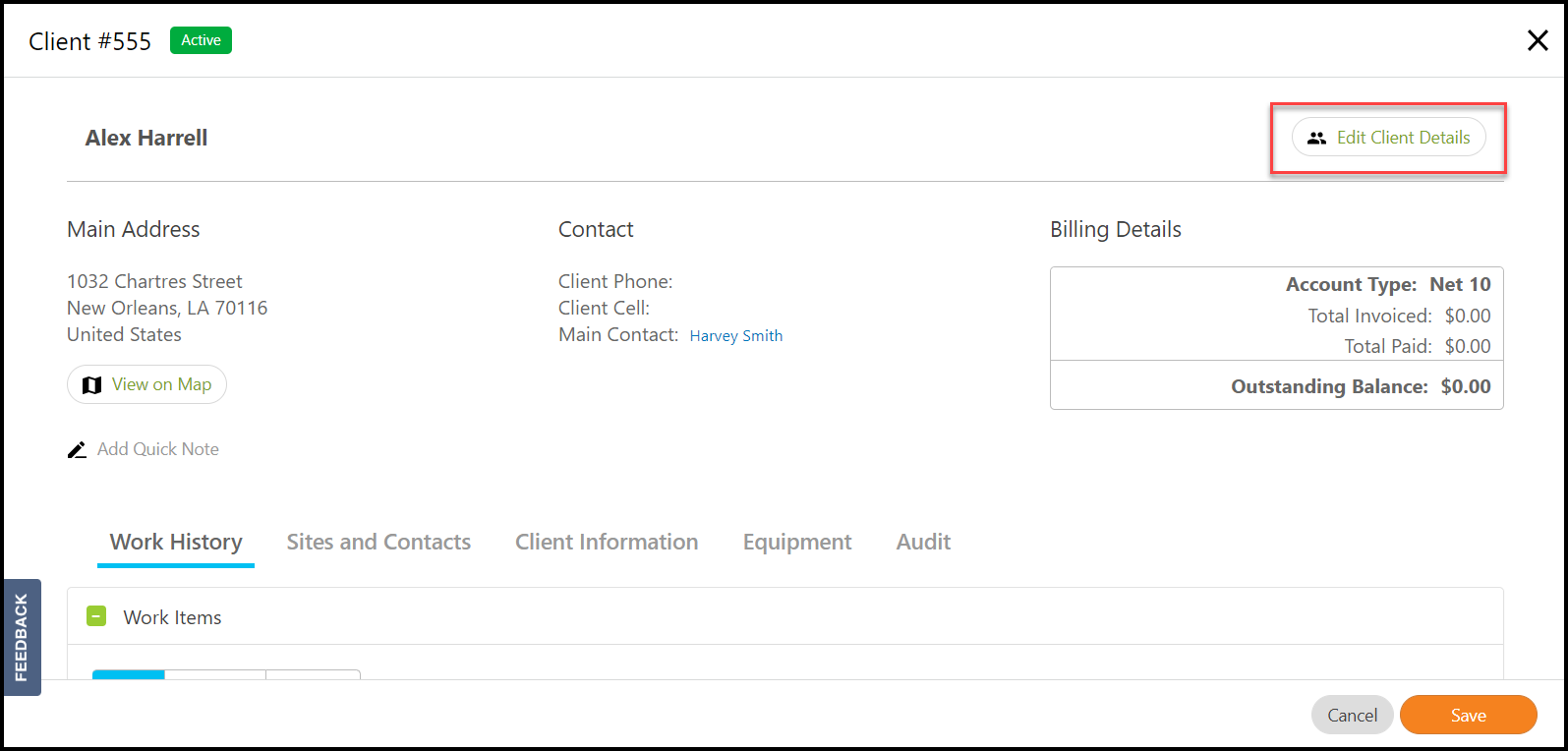 Edit Fields that need updating and select Save.
*Note: You must fill out all fields marked with an asterisk before saving.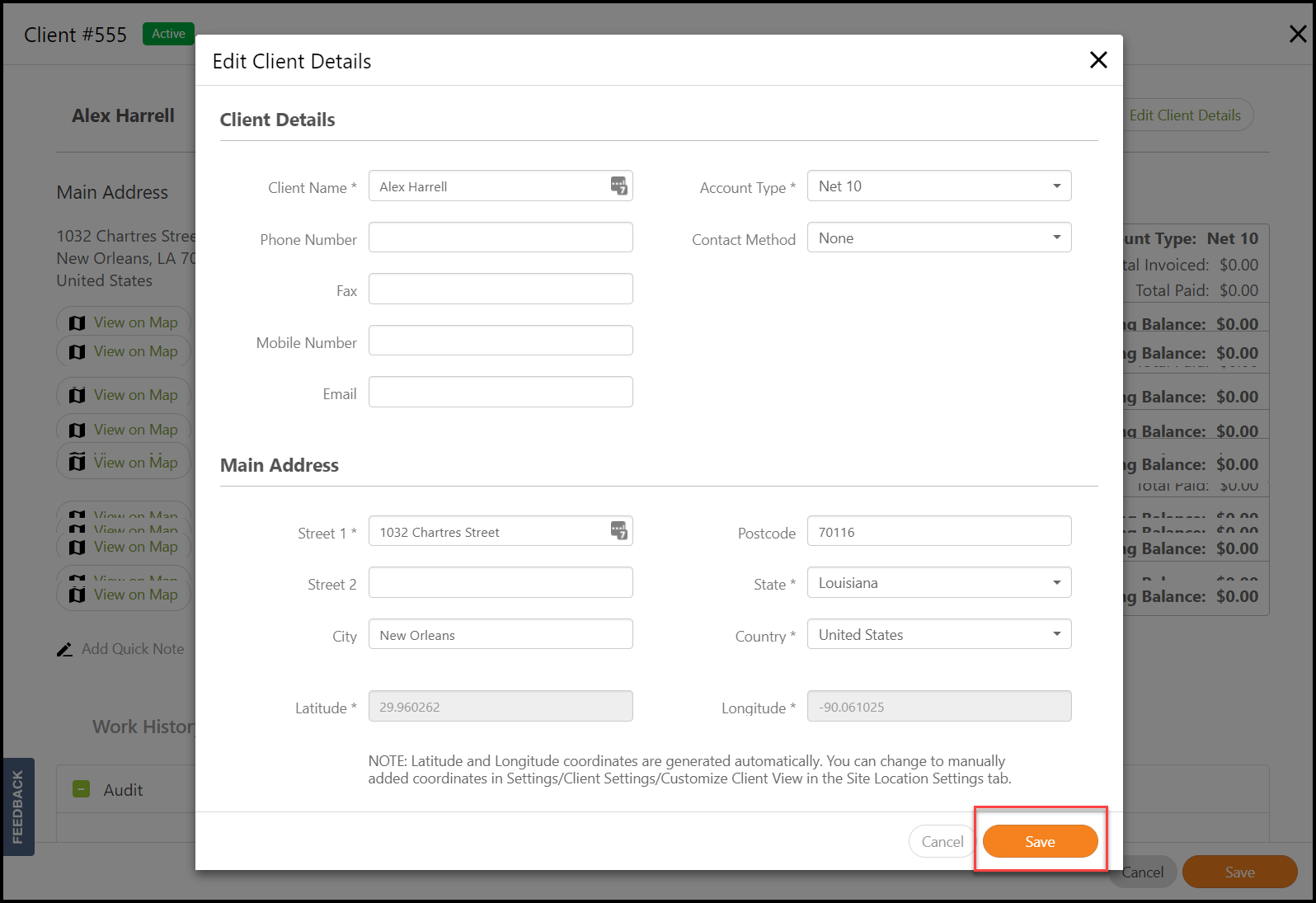 Additional details such as Client demographics and Client Custom fields can be updated in Client Information. Update the Details and Custom Fields then select Save.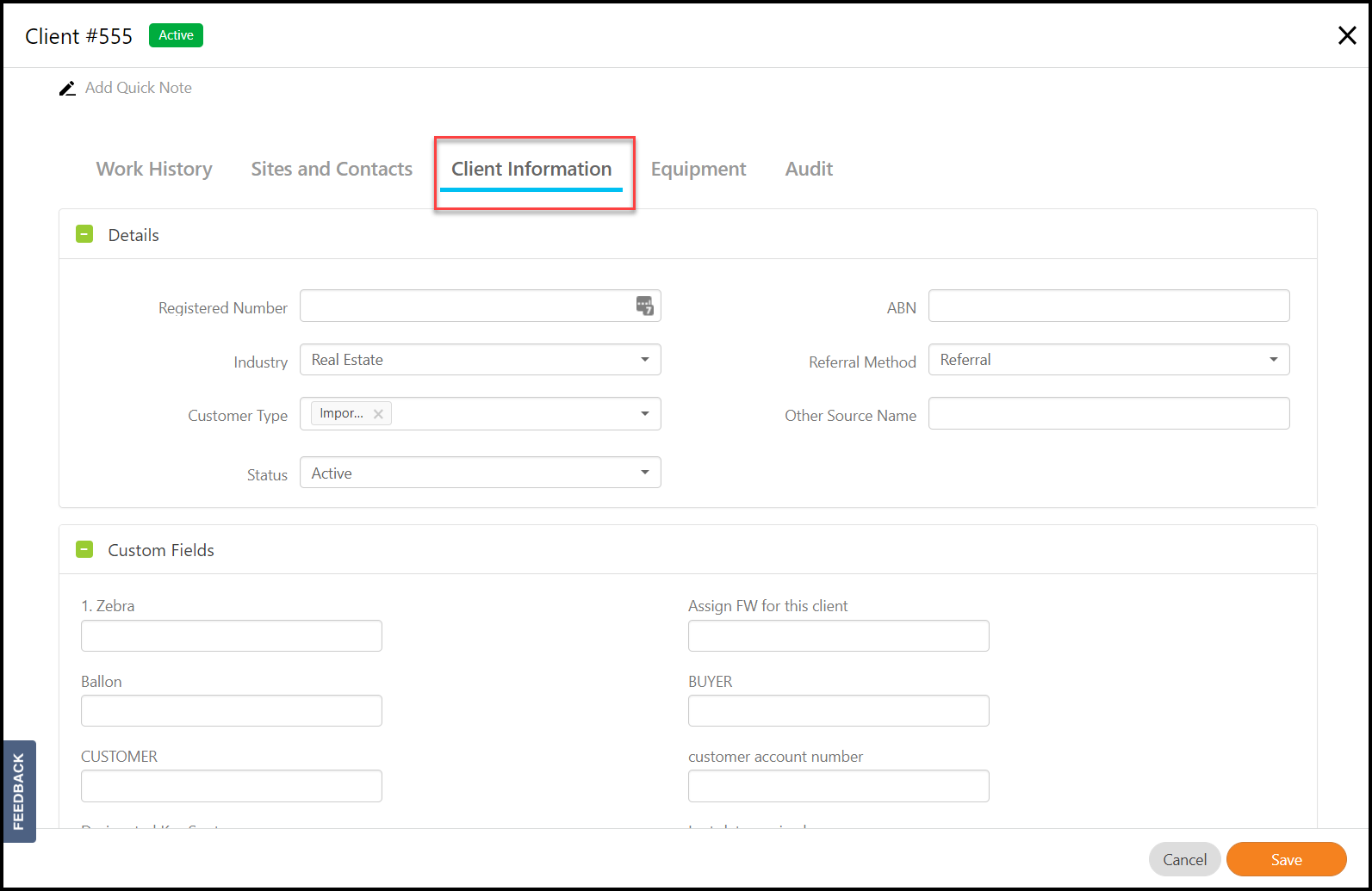 Learn How to create Client Custom fields.