Overview
Work and Xero can take away the hassle of double entry between a customer's job management application and accounting package. Work integrates with Xero and currently has the ability to import Clients and Invoices into Xero from Work.
Supported version

Data Sync

Sync Direction

Supported Markets

Standard

Clients

1 way from Work to Xero

AUS

UK

Invoices

1 way from Work to Xero

Data Transfer
Work will currently send Client records, as well as your invoice values, across to Xero.
Note: Purchase order and payment information are not sent to Xero.


Sync Set-up
The example below is a case where you have your customer list setup in Work and there are no Customers in Xero. If you are an existing Xero user and have your customer list already set up in Xero, they first need to be imported into Work as is. This will avoid any duplicates and name conflicts while transferring your invoices.


Step 1: Creating the connection
From the Settings section. Go to "Integrations" at the bottom of the left-hand side panel, and click on "Xero"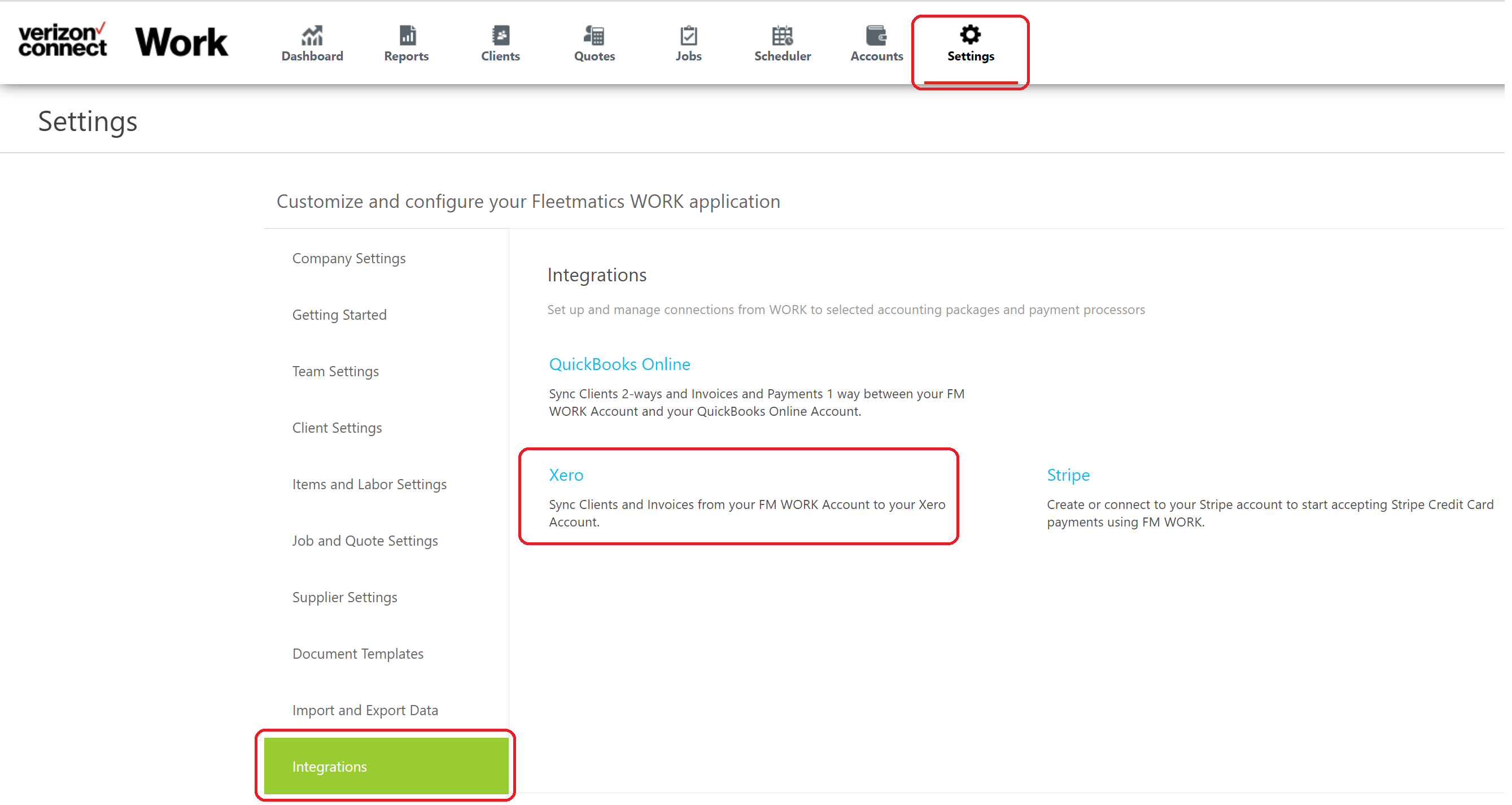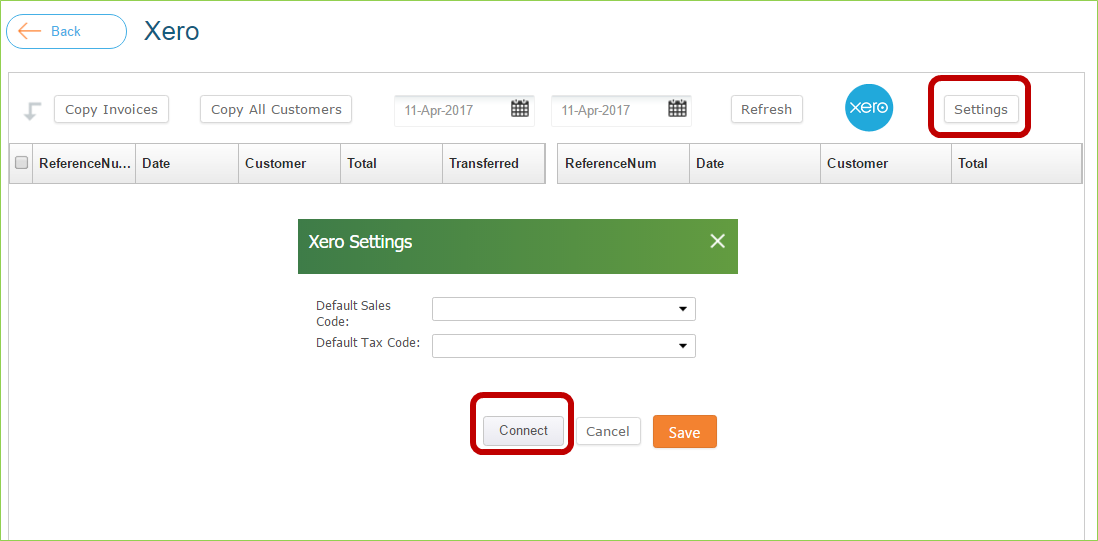 There is no setting in the box initially, so we need to connect both applications. Hit 'Connect' and you will be redirected to the Xero login page as shown below: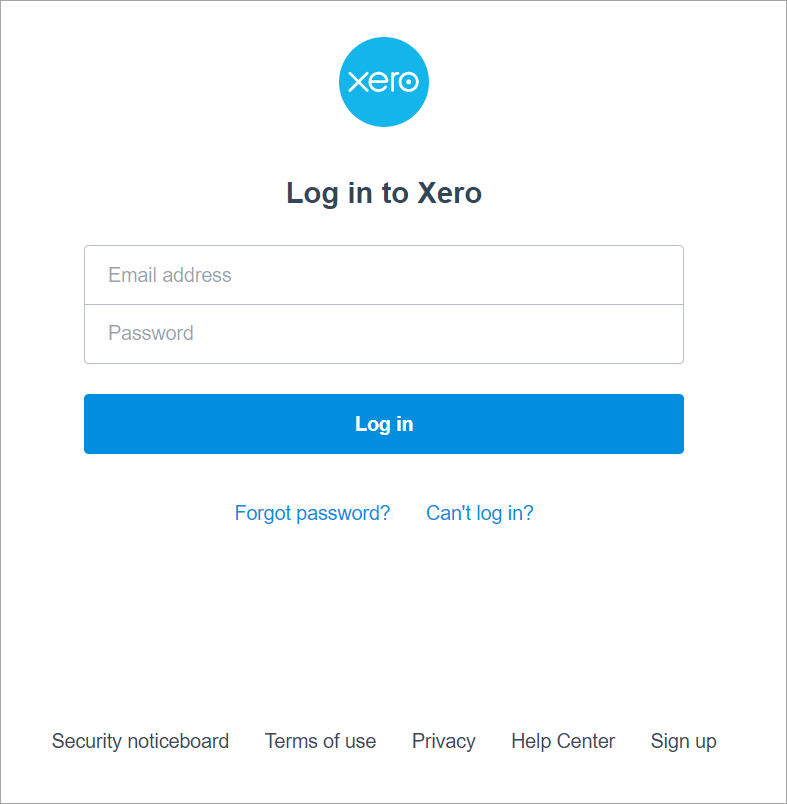 Enter the login details for your Xero Account. For our example, we are entering the login details for 'CheckMate Solutions.'


Step 2: Allow Connection
The first screen post login shows your account details with Xero and asks you to allow Fleetmatics Work to access your Xero organization. Select the appropriate organization and click the 'Allow access' button, and then you will be redirected back to Work.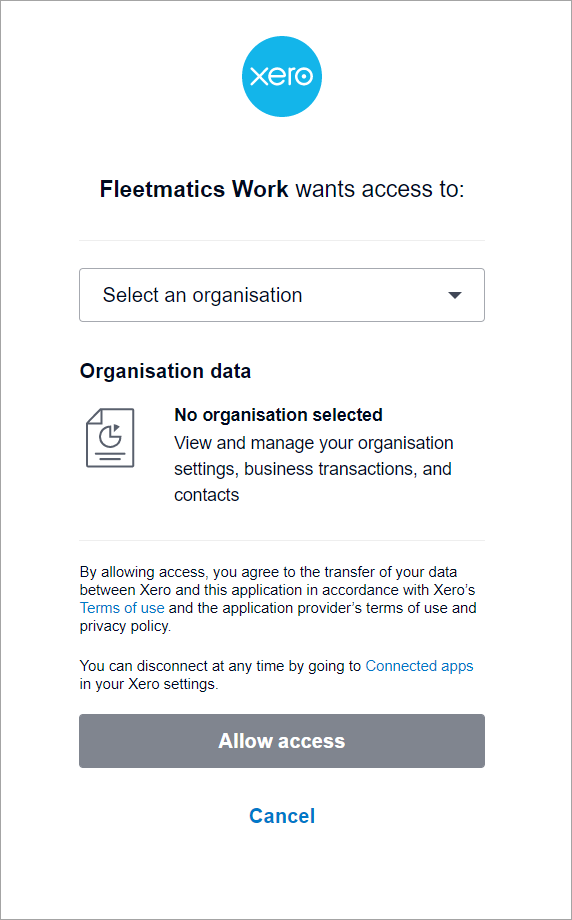 Step 3: Setup Default Sales / Tax Code
The Sales Code box and Default Tax Code box are auto-populated from Xero.
Select the options from the drop-downs and Save. You have to do this just once.
Hit Save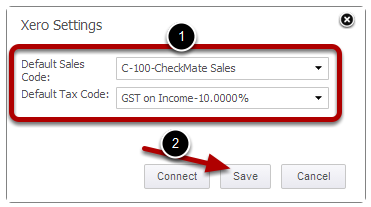 Step 4: Transfer Invoices / Customers
You are now all set to transfer contacts and invoices from Work to Xero.
Select the Start/End Dates for the invoices you wish to transfer.
Hit the 'Refresh' button. The list below now shows all invoices for the period selected in step (1)
Select the Invoices you wish to transfer.. In our case Job# 123
Hit Copy Invoice button
The transfer takes some time, so please be patient. After a while hit Refresh button in the Xero pane and you can see the transferred invoices as below: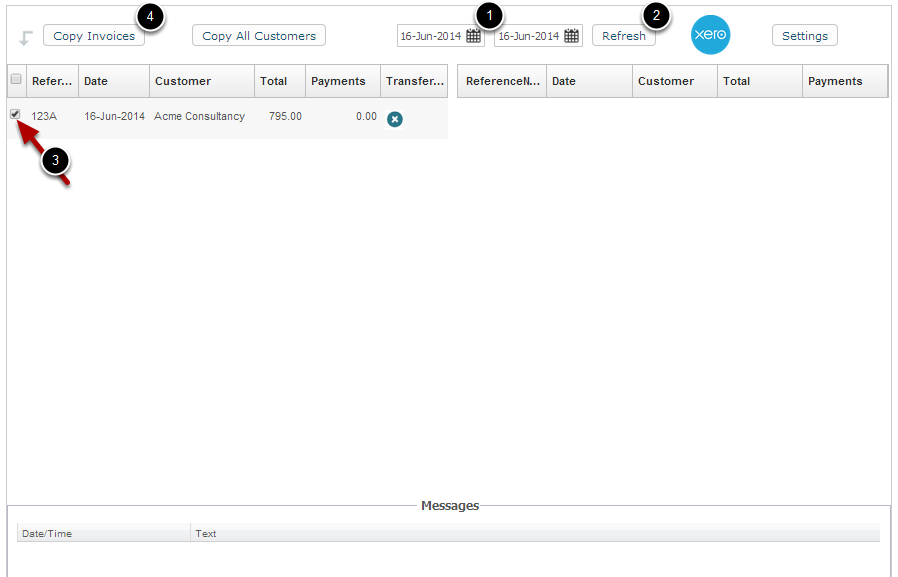 Step 5: Confirm Transfer is successful
First, the Client was inserted into Xero
The invoice for the client was inserted in Xero
If the client had been transferred before then only the invoice would go through.
Step 6: Invoice from Work in Xero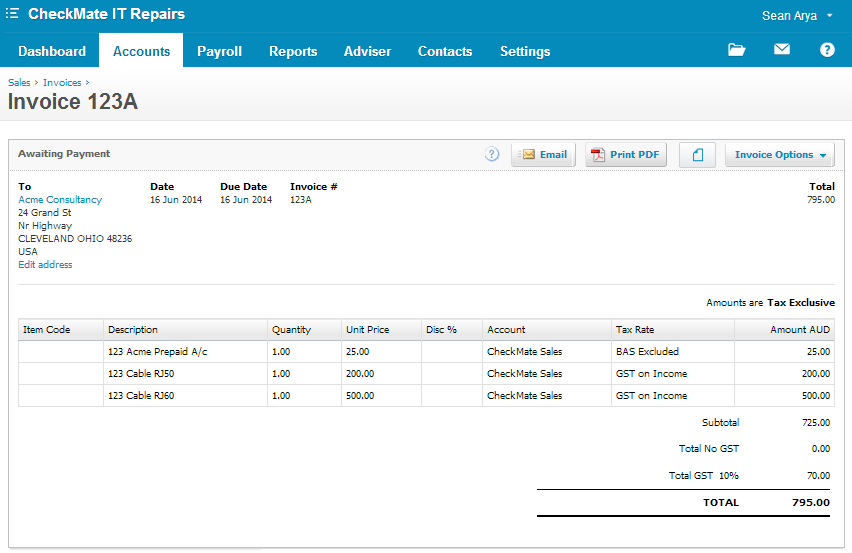 The invoice shows all the products that were attached to the job in Work. These two have been successfully transferred. From here on you can manage your accounts as usual with Xero.