An Unassigned Job is a Job that an Admin creates without assigning a Fieldworker, time or both that will be scheduled for later.
Unassigned Jobs can be found on the right side of the Scheduler.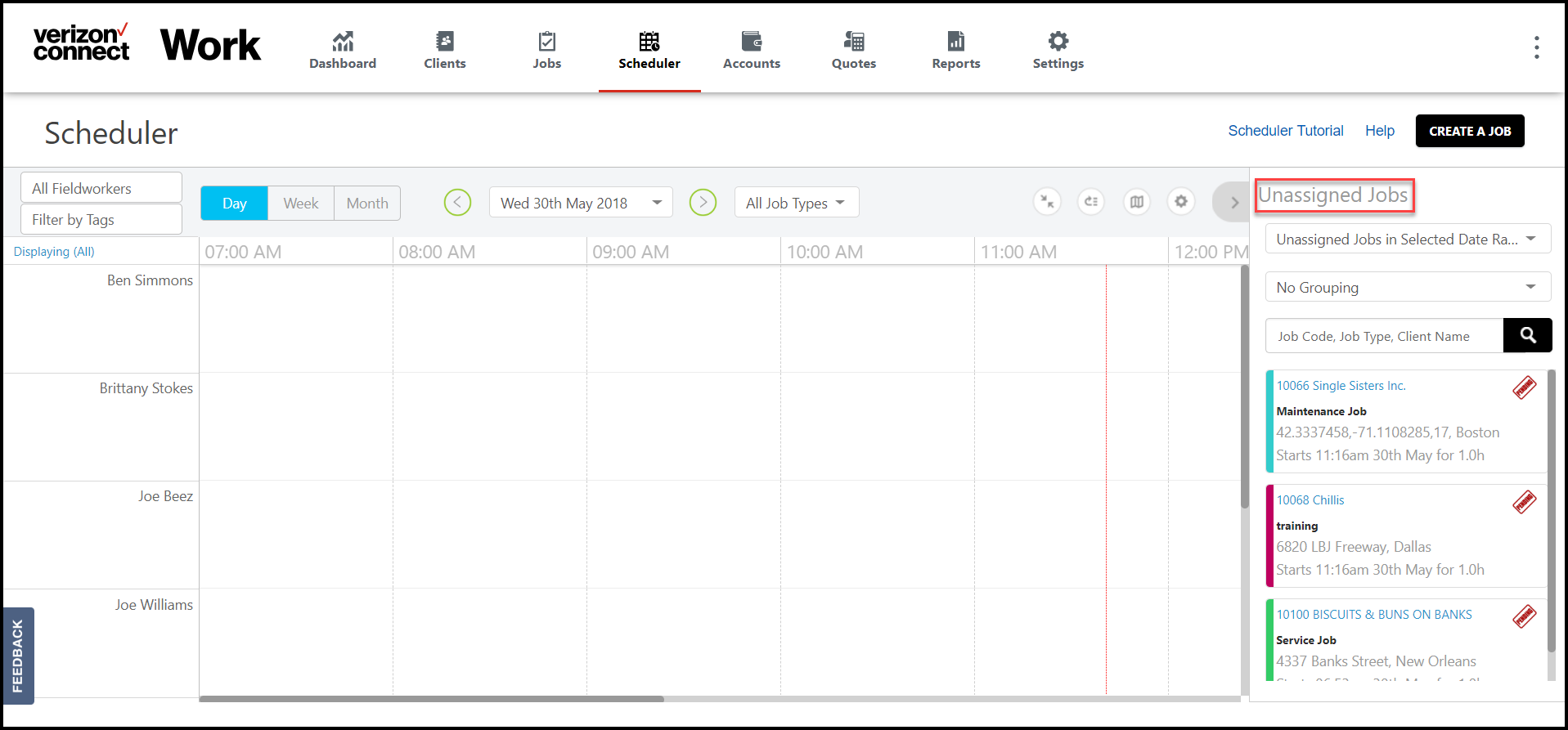 By default, Unassigned Jobs are displayed in the date range that is selected for the Scheduler (i.e. Day, Week, or Month).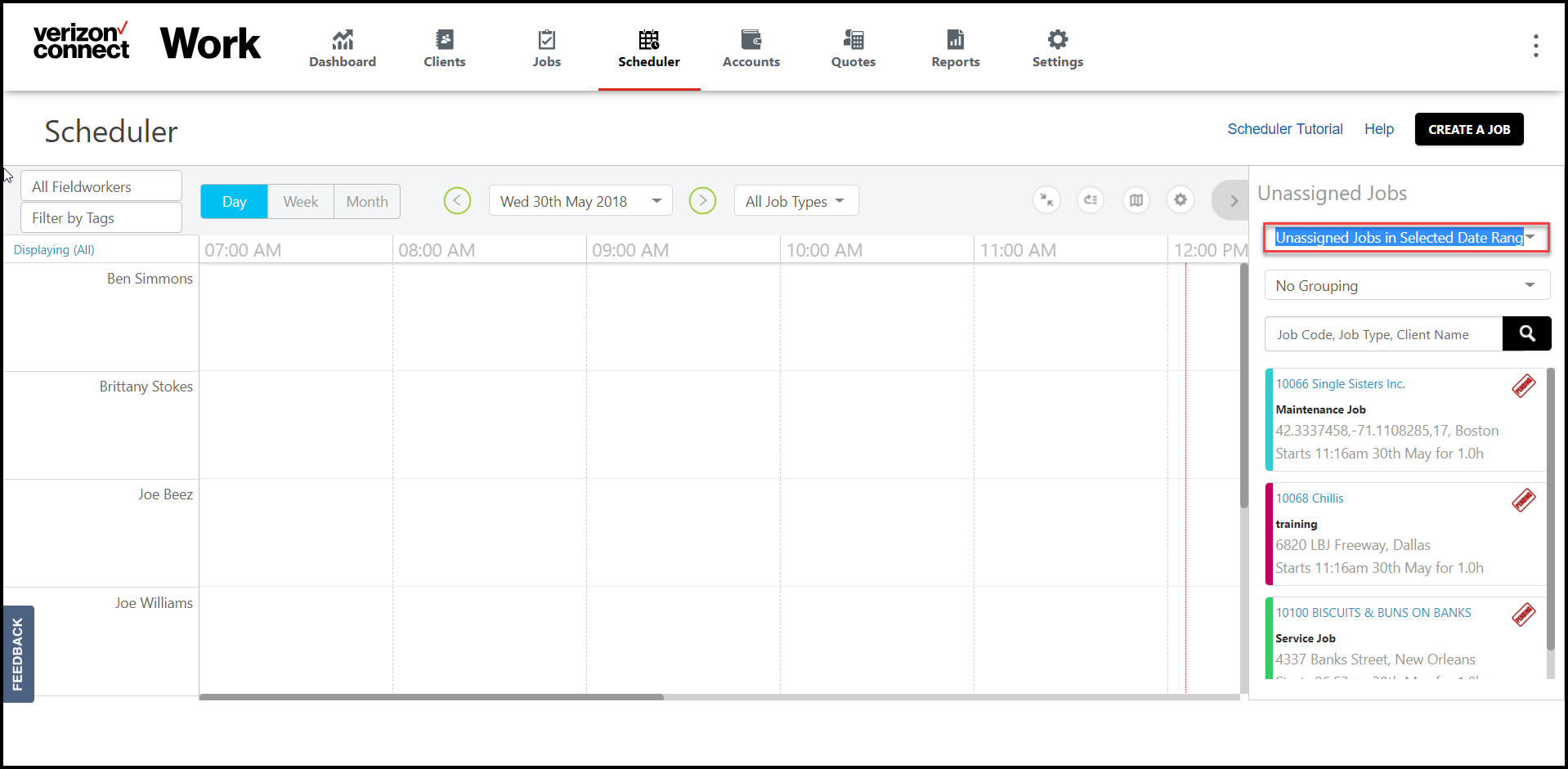 To see all Unassigned Jobs Admins can change the date range by selecting a different option from the drop-down menu.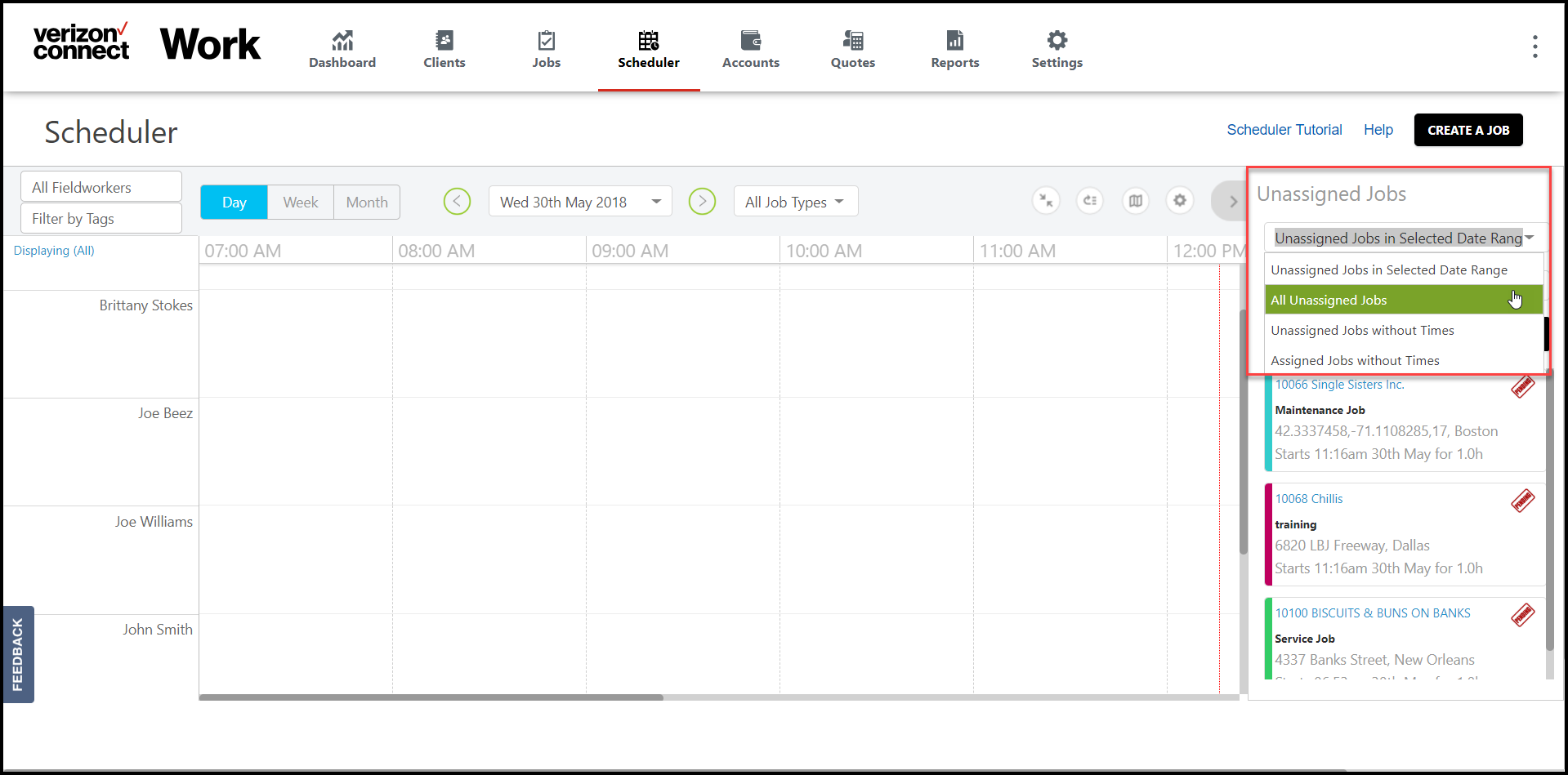 Once the Admin is ready to schedule the Unassigned Job, they can drag and drop the Job to the Fieldworker and time slot they would like.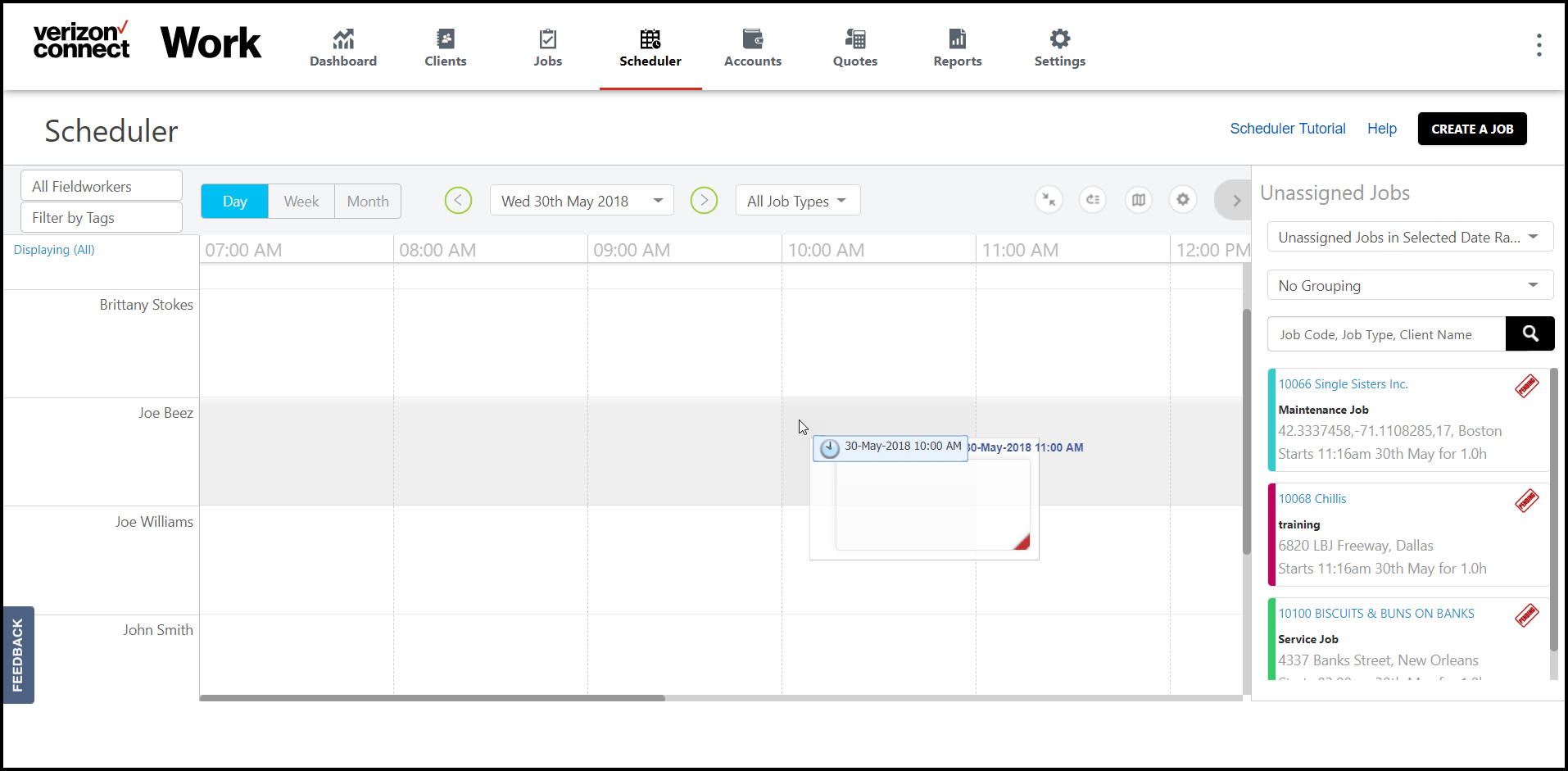 Admins are then prompted with the option to send the Fieldworker the job details by alerting them.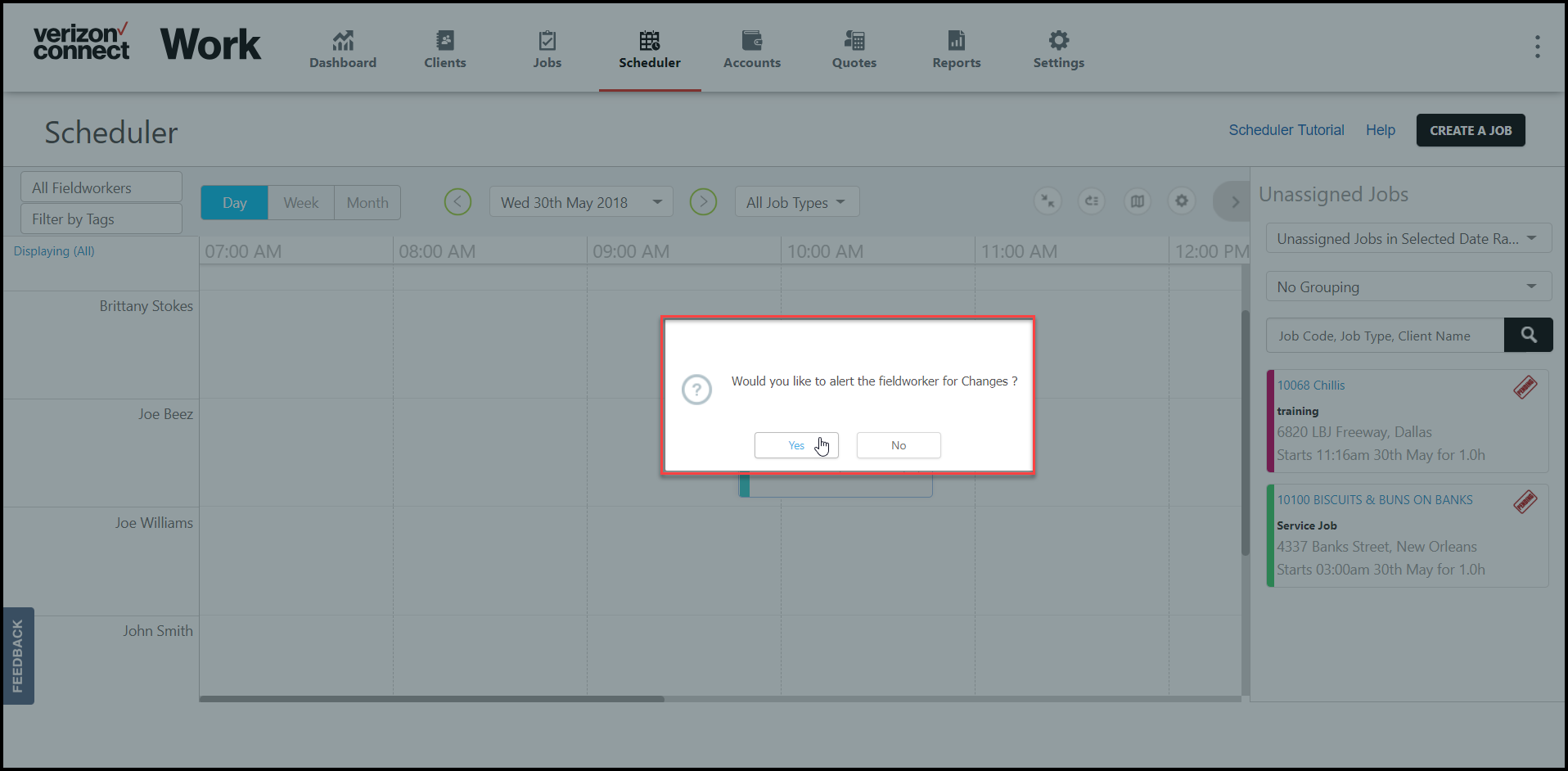 Finally, Admins will need to dispatch the Job to send it the Fieldworker's mobile app by right-clicking on the Job and selecting Dispatch job.