WORK lets Admins easily create, track and invoice their jobs in real time.
From Jobs, Admins can view a short video on getting started with Jobs.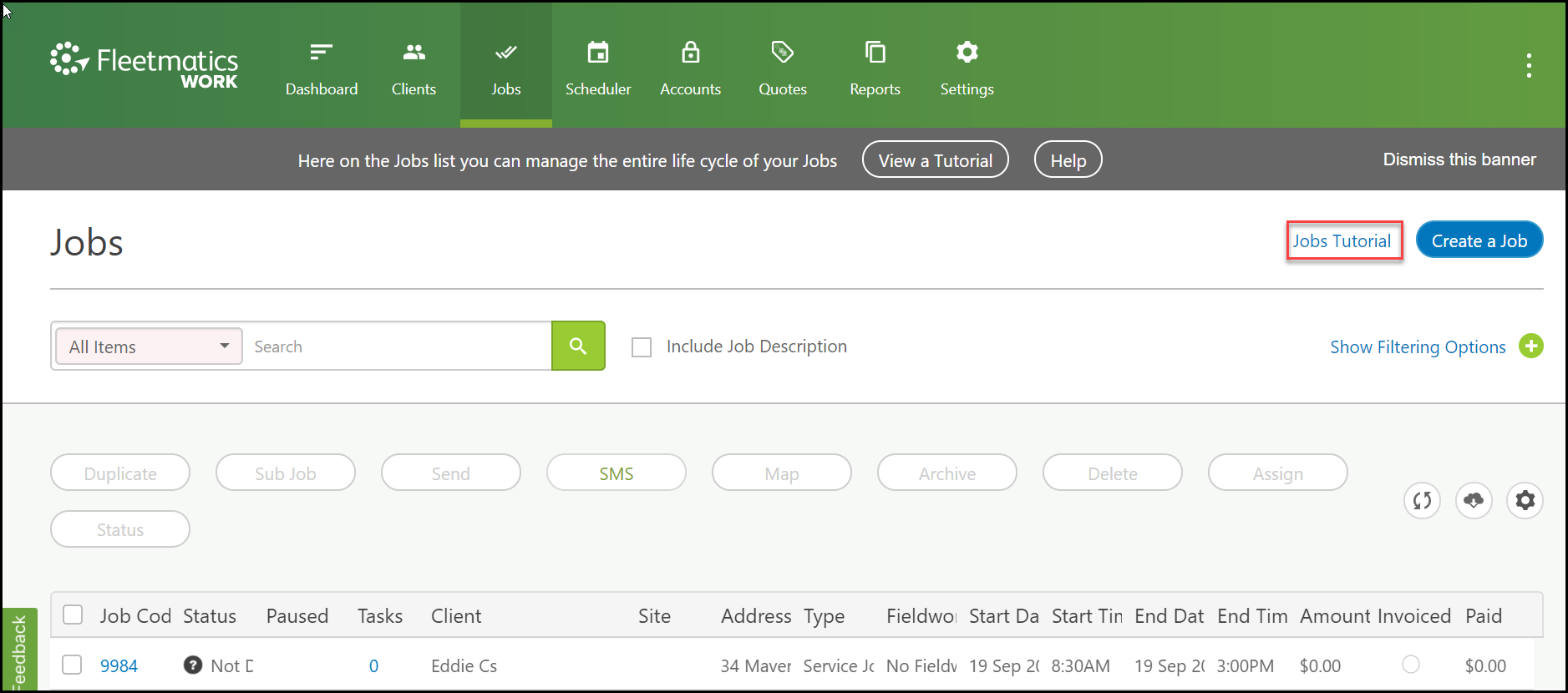 Admins can create new jobs by selecting Create a Job.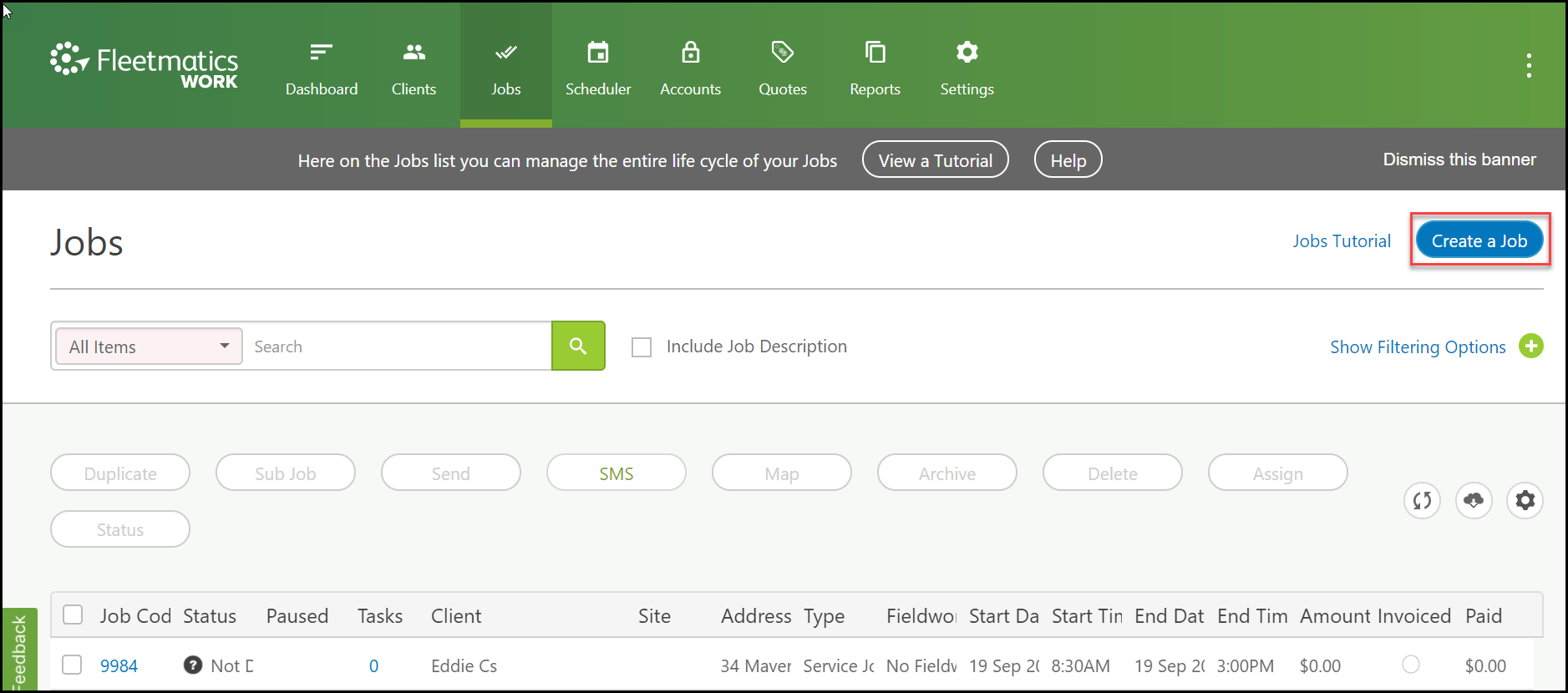 Once the job is created, that job will appear on the master list of jobs.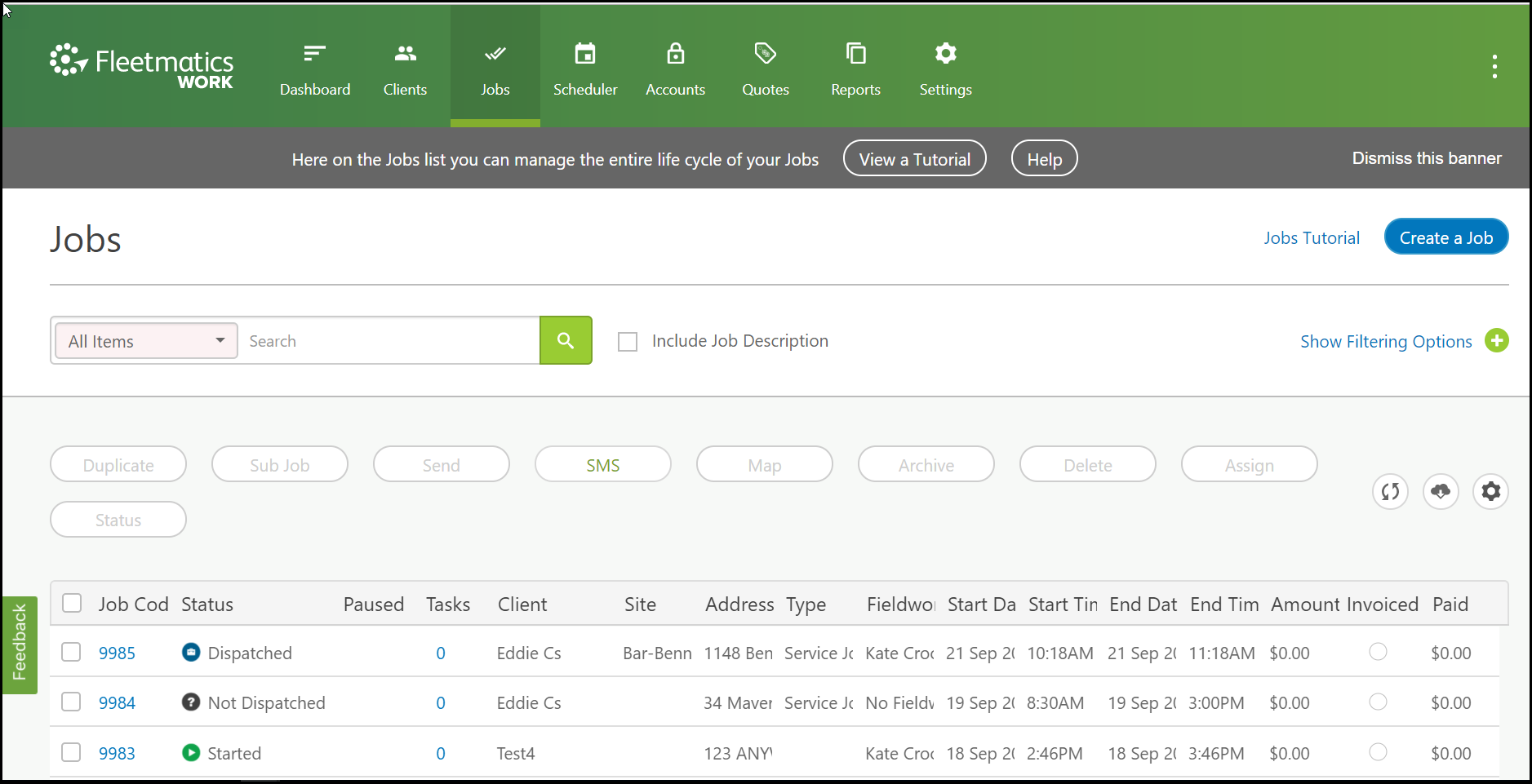 Once the job is dispatched the Fieldworker gets an alert about the new job on their mobile app.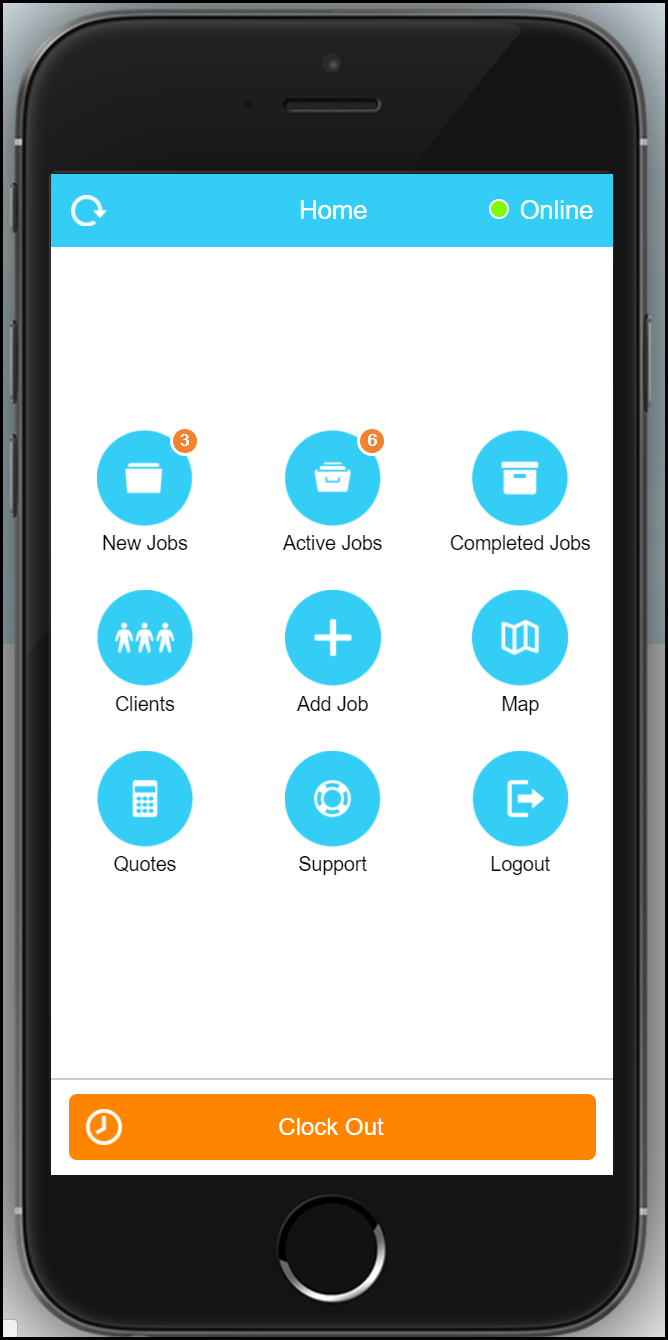 Once the job is finished, Admins can view the job's completion details and notes on what was done.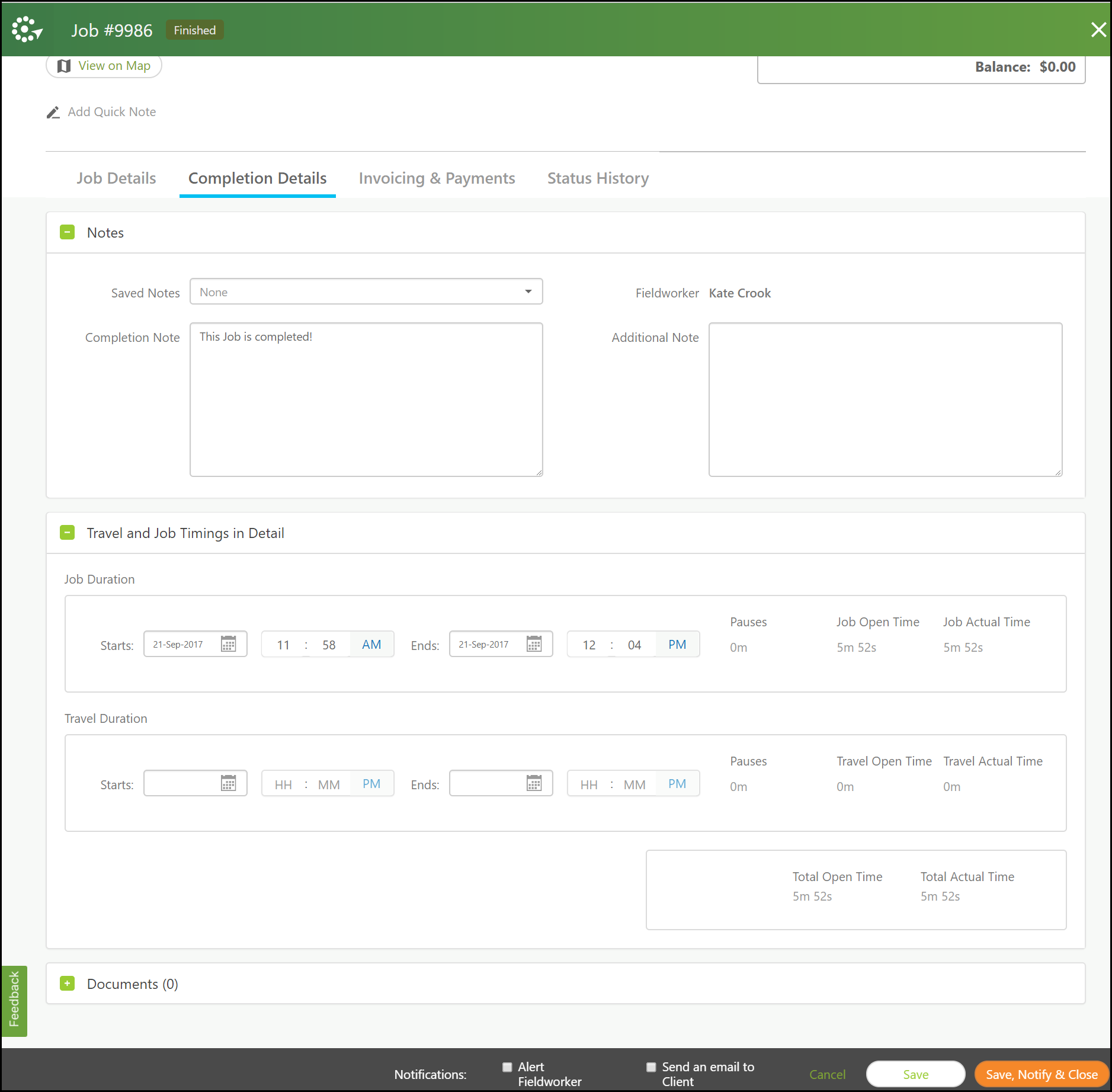 Admins can view the Items or material used, then Invoice the job from Invoicing & Payments.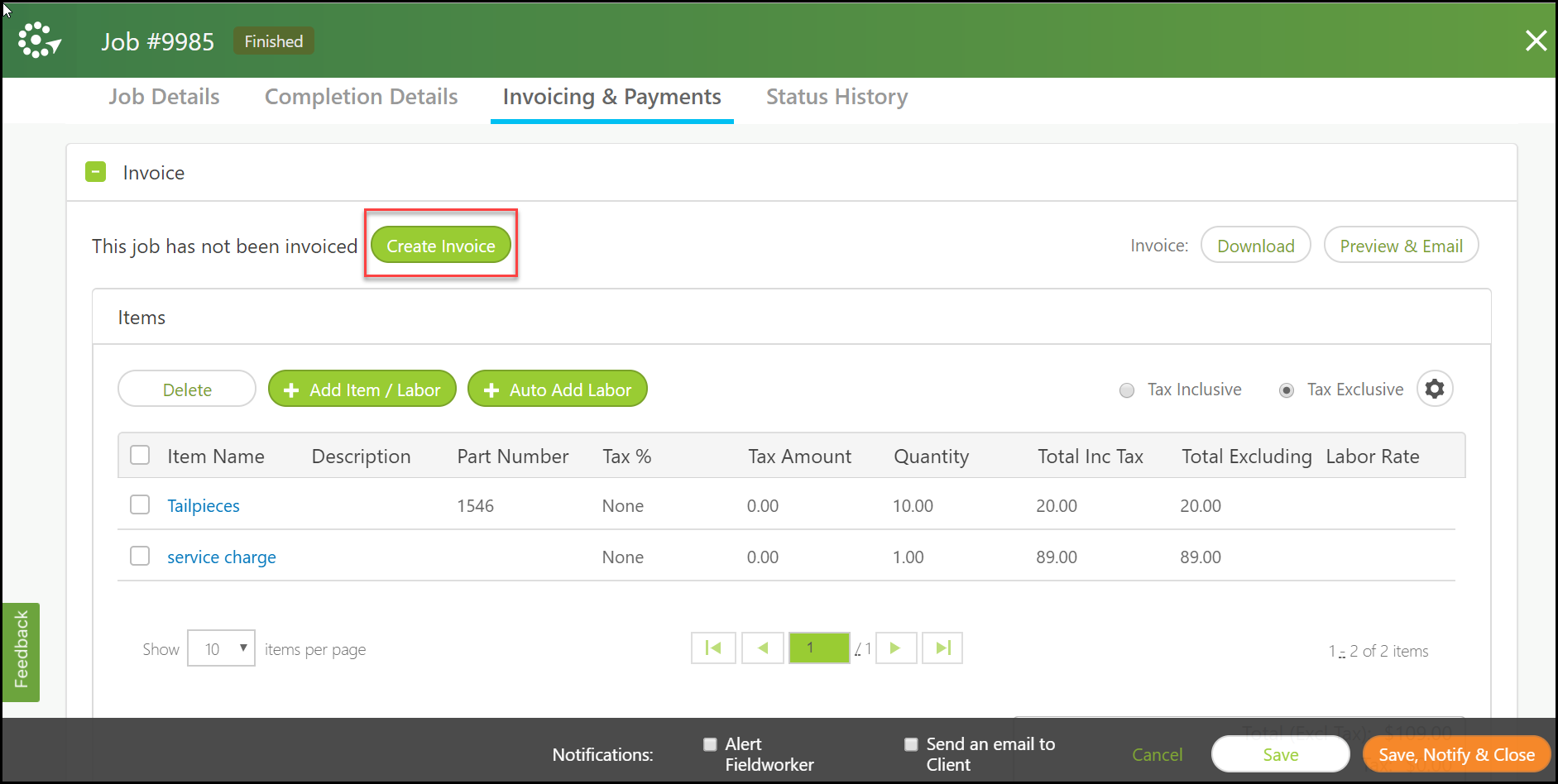 More Overviews.