Keeping track of your clients can be tough, Work makes it easy to manage all of your clients in one place.
From Clients, Admins can view a short video on getting started with Clients.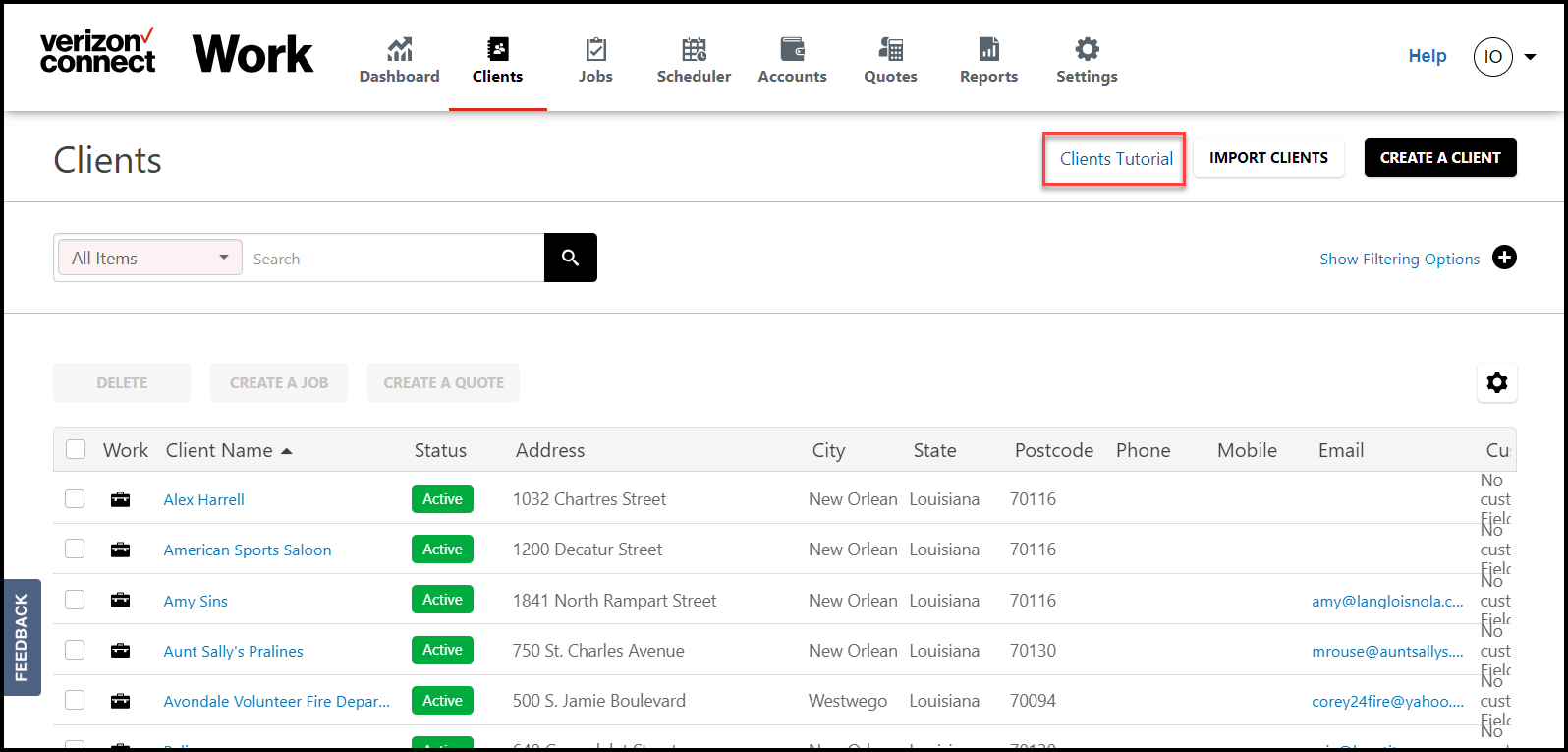 Admins can create new clients by selecting Create a Client button or select an existing client from the list to edit.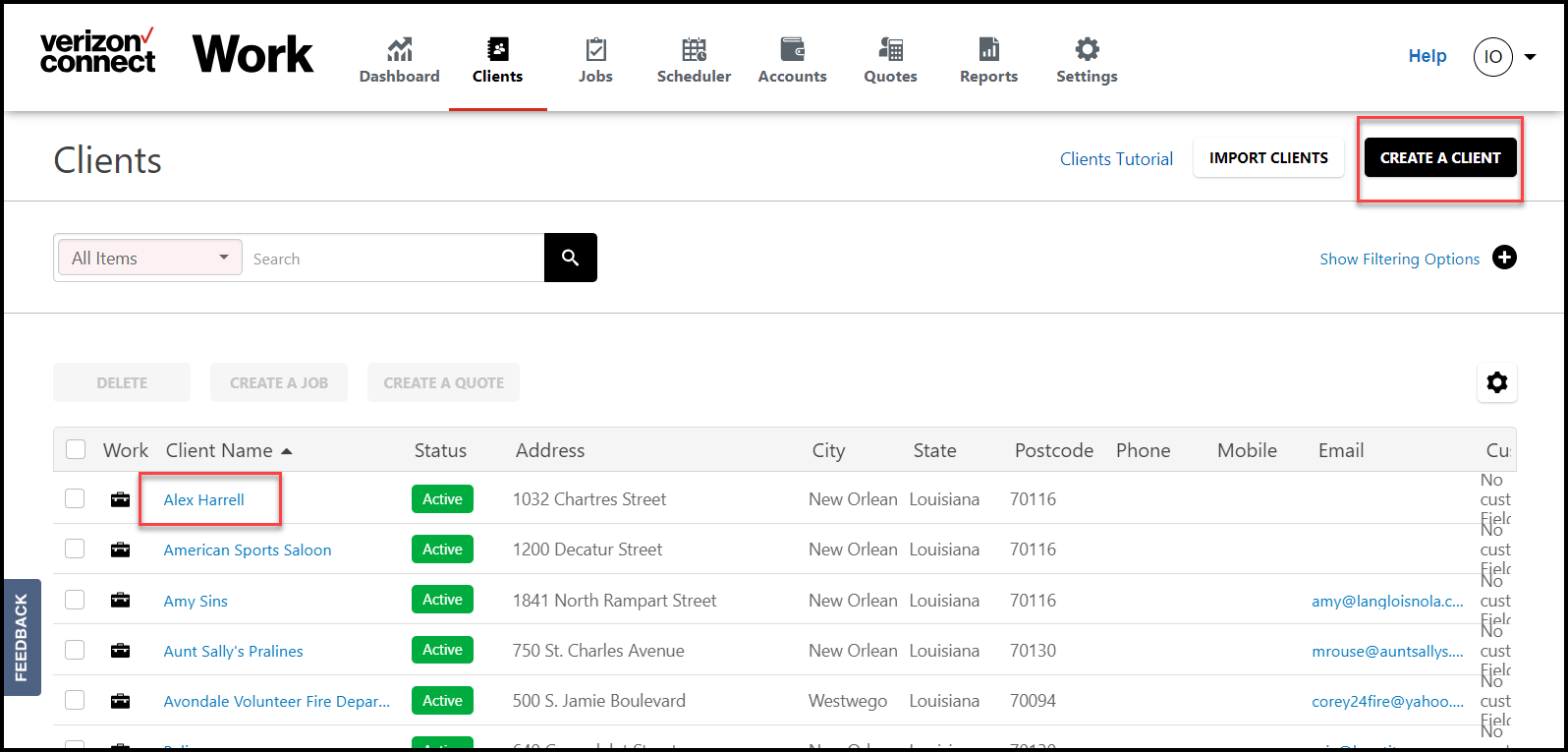 From the Client Record, select Edit Client Details to update the information.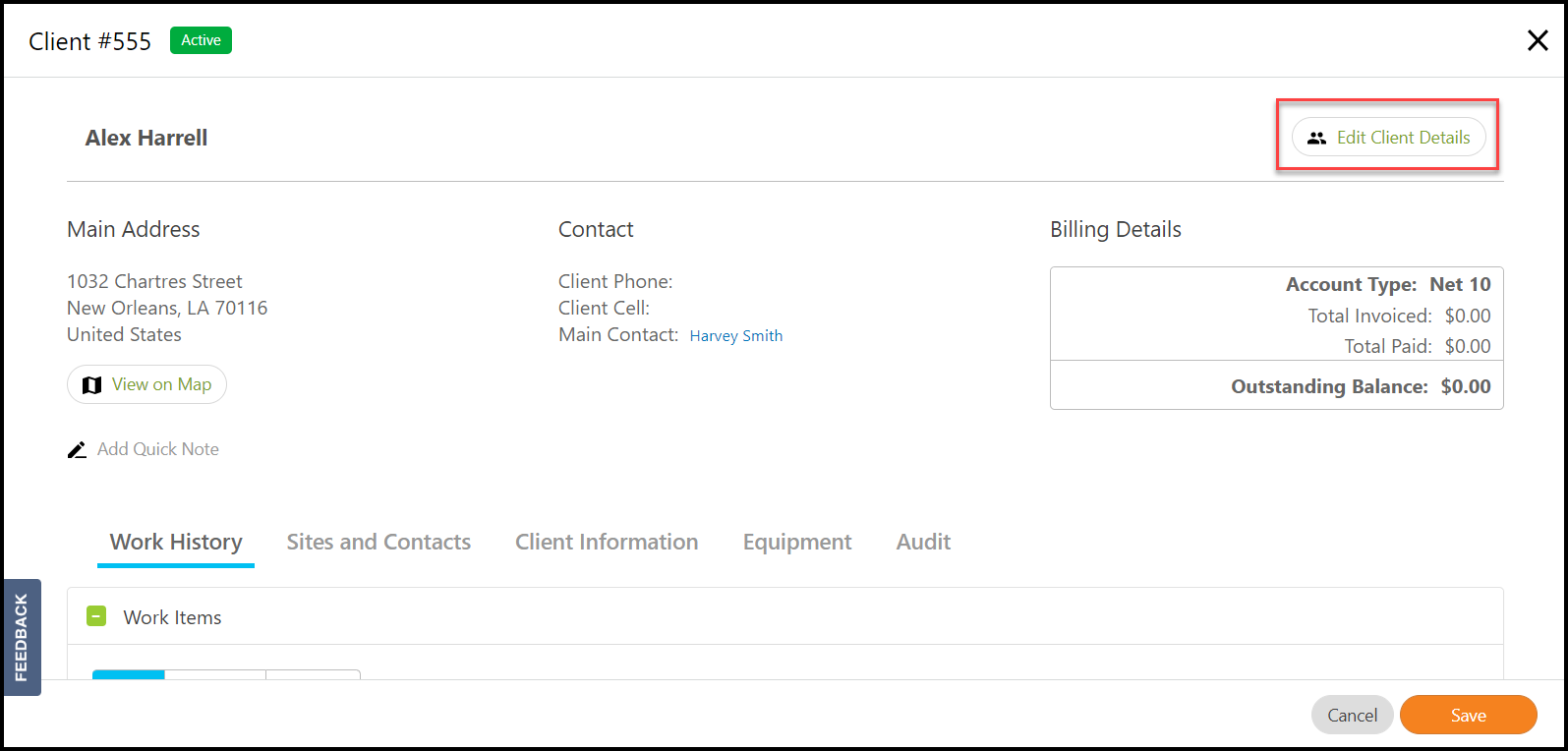 Add a Quick Note about the Client that all Admins can view.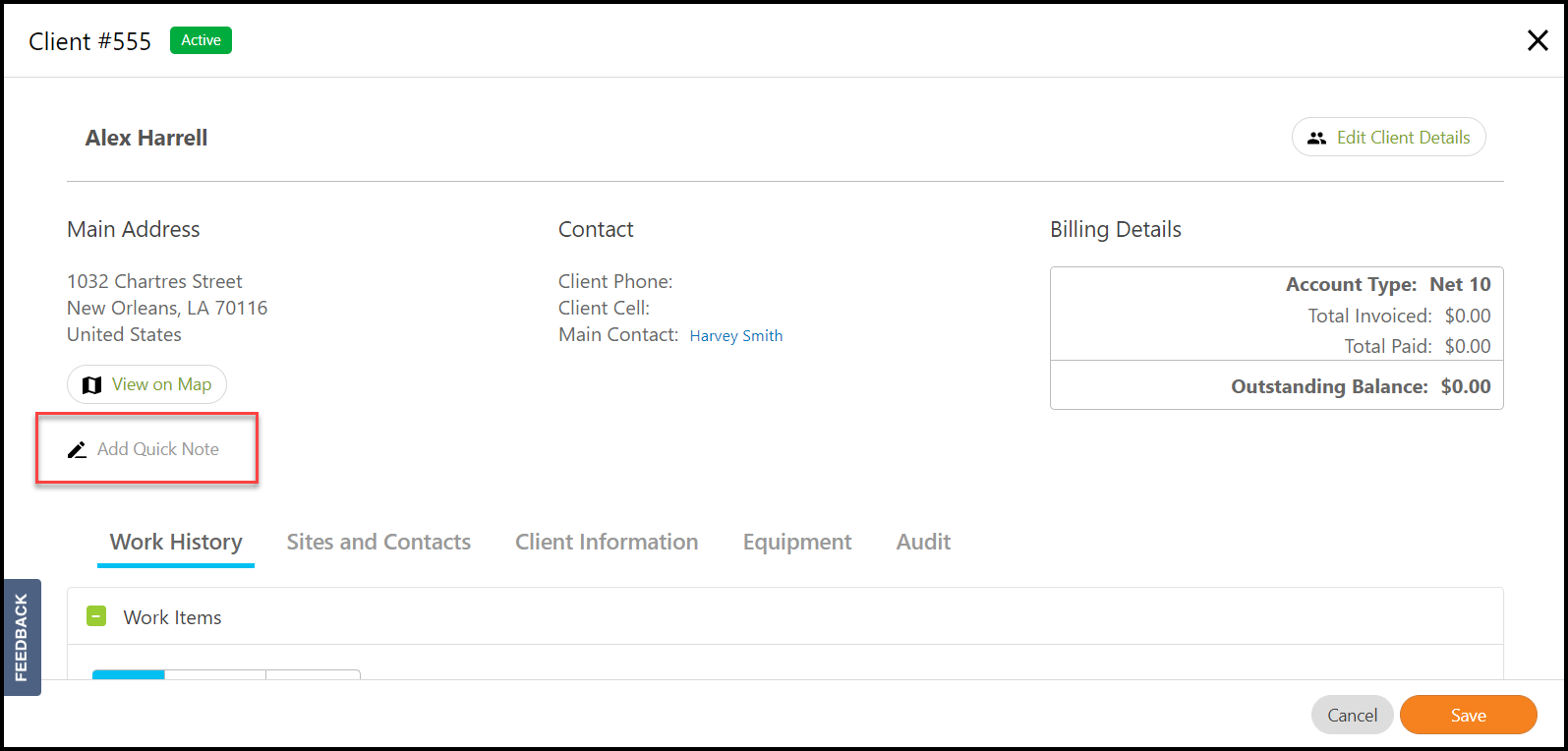 These five sections contain all the information an Admin would need for a client.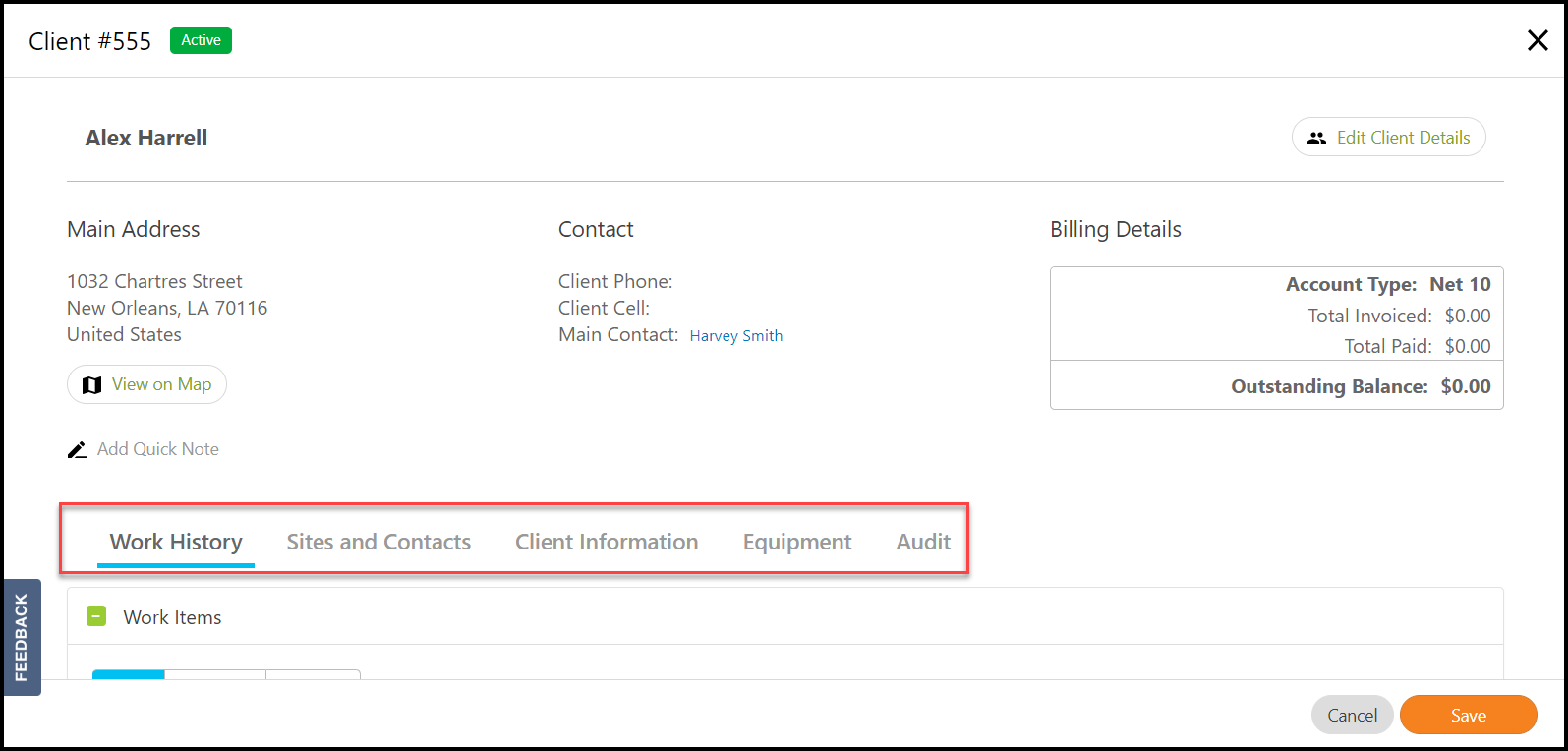 Work History shows a history of all jobs and communications, including past jobs, invoices, and quotes.
Note: If there is work to be done right away, Admins can create new jobs from Work History.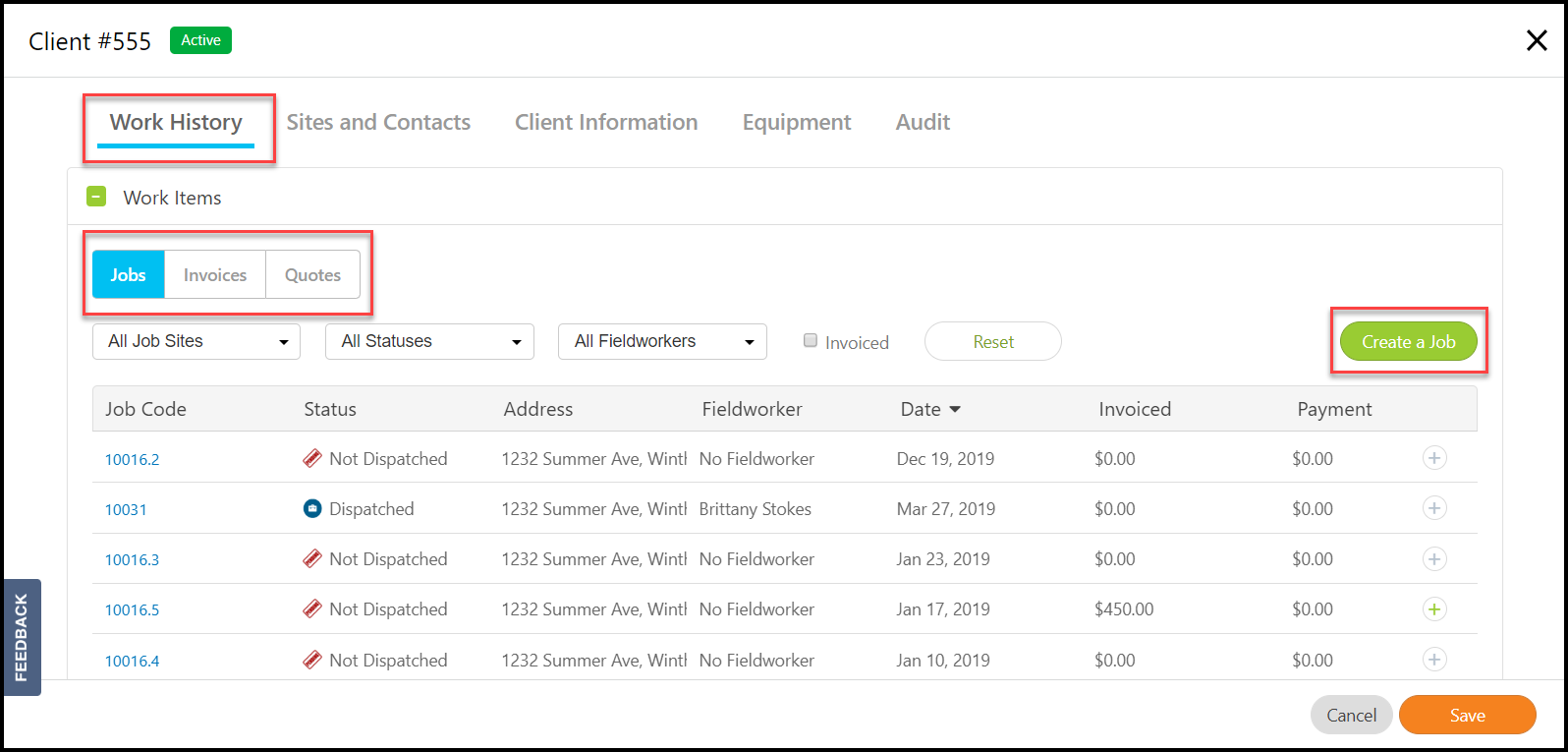 Admins can add or edit the Client's locations and contacts from Sites and Contacts.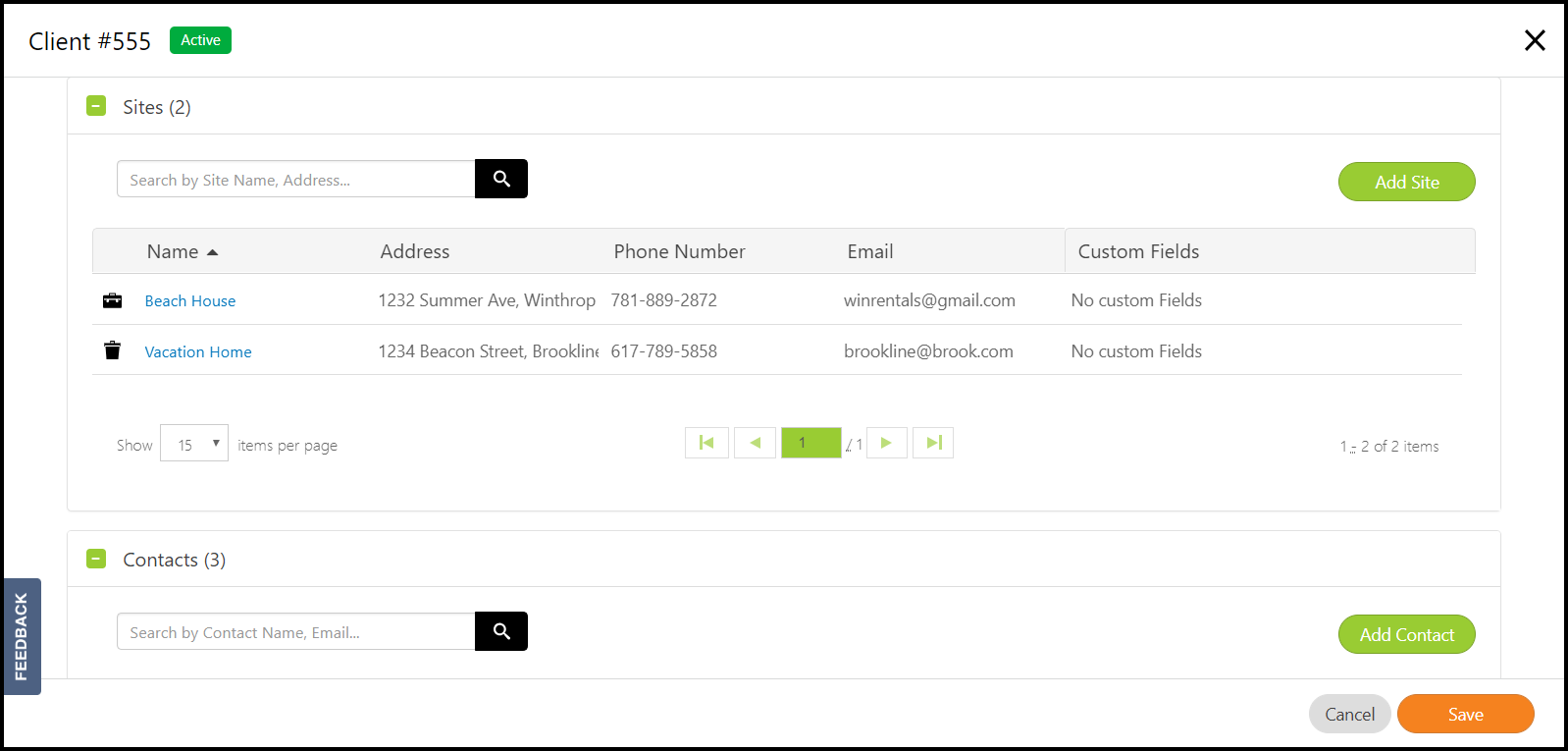 Admins can add details, documents and access custom fields from Client Information.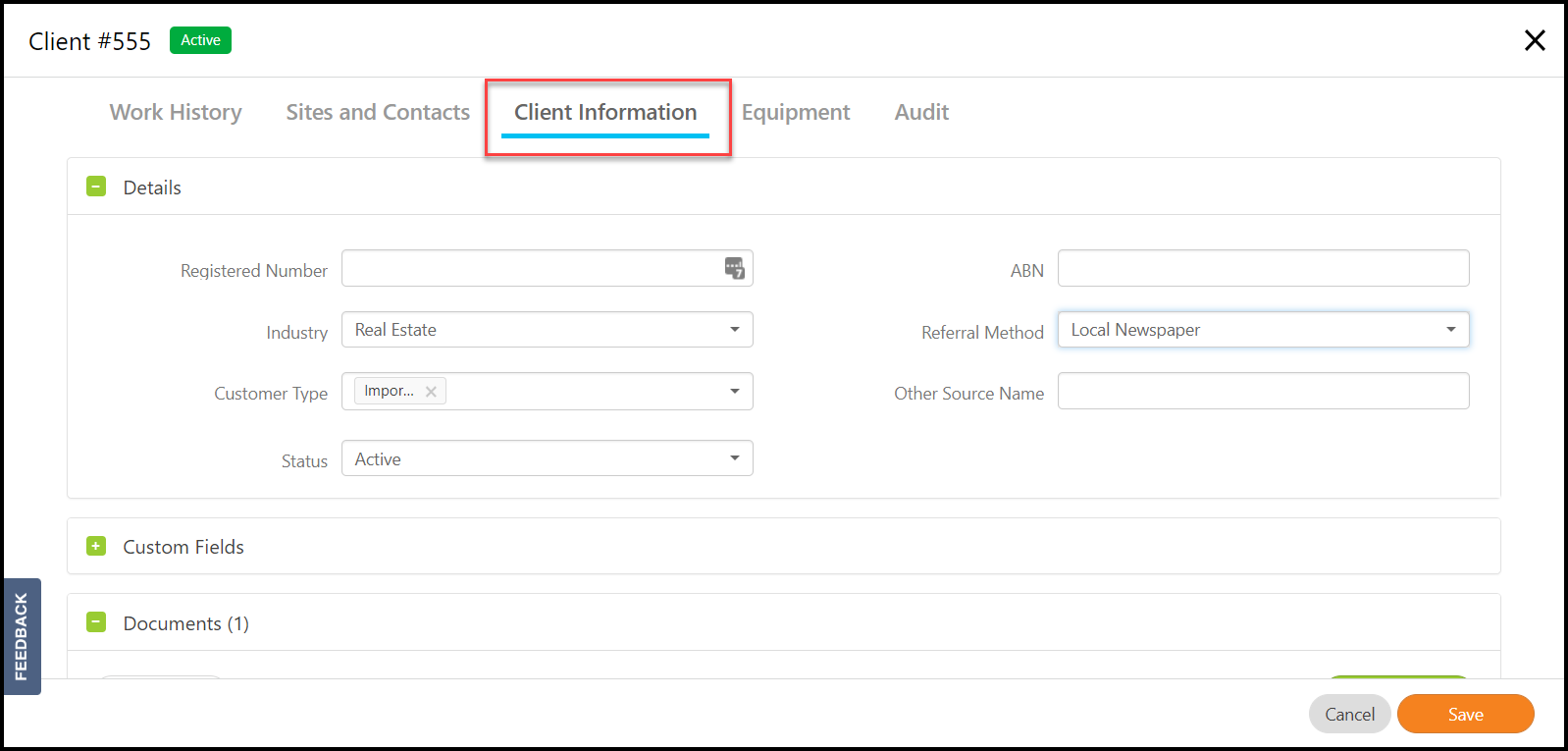 Admins can view, add or edit what was installed for the client from Equipment.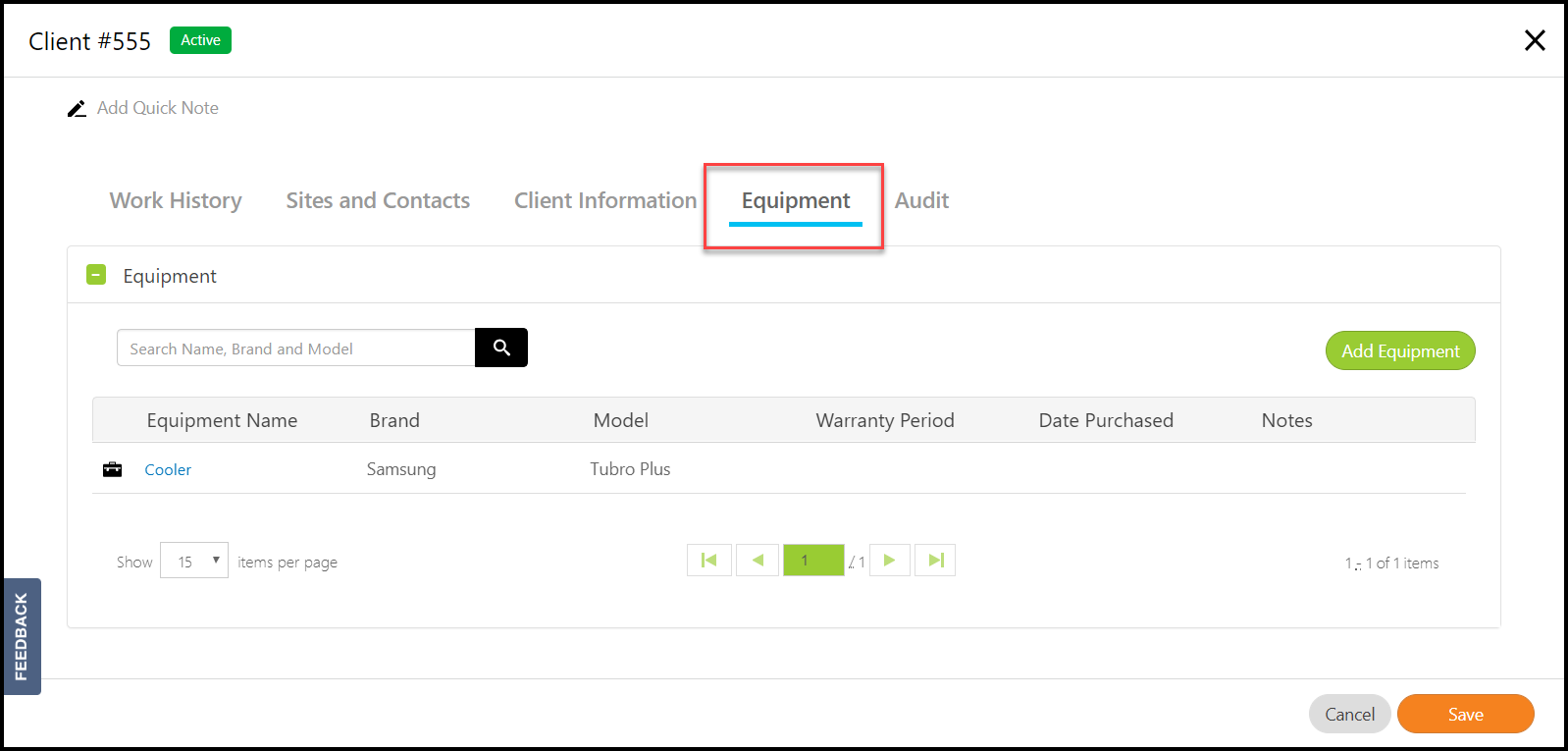 Admins can view a trail of key events and changes to the client information from Audit.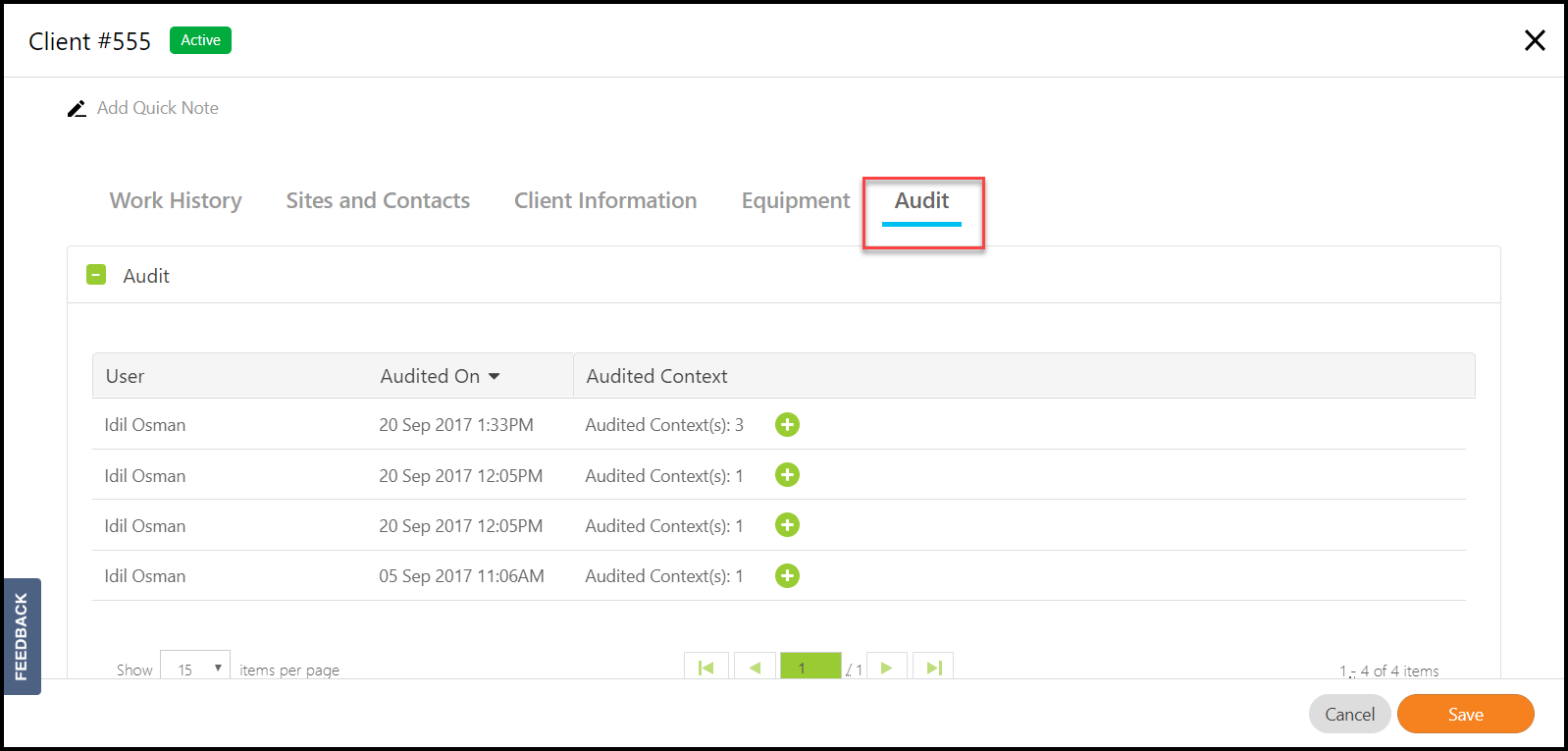 More Overviews.