WORK offers a simple and powerful way to go from Quote to Job to Invoice without a ton of paperwork.
From Quotes, Admins can view a short video to get them started.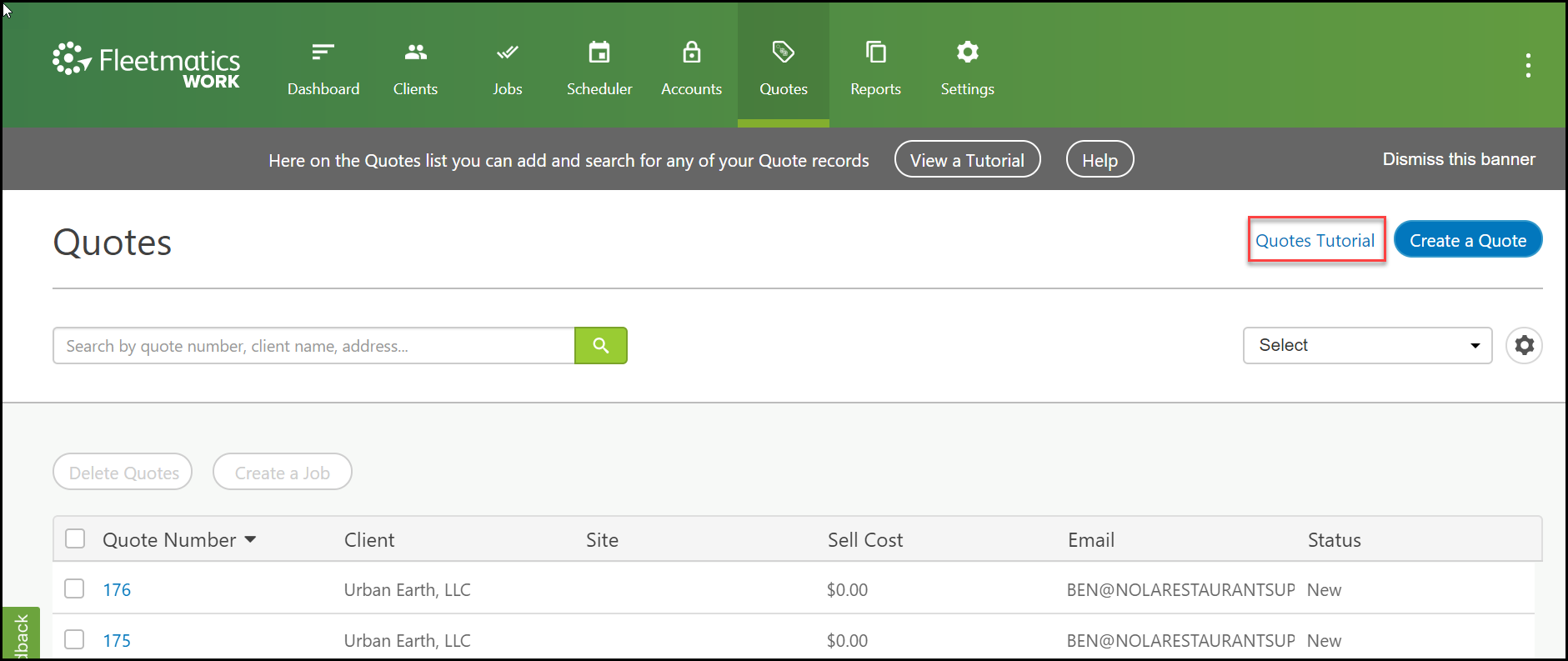 Admins can create a new Quote by selecting Create a Quote.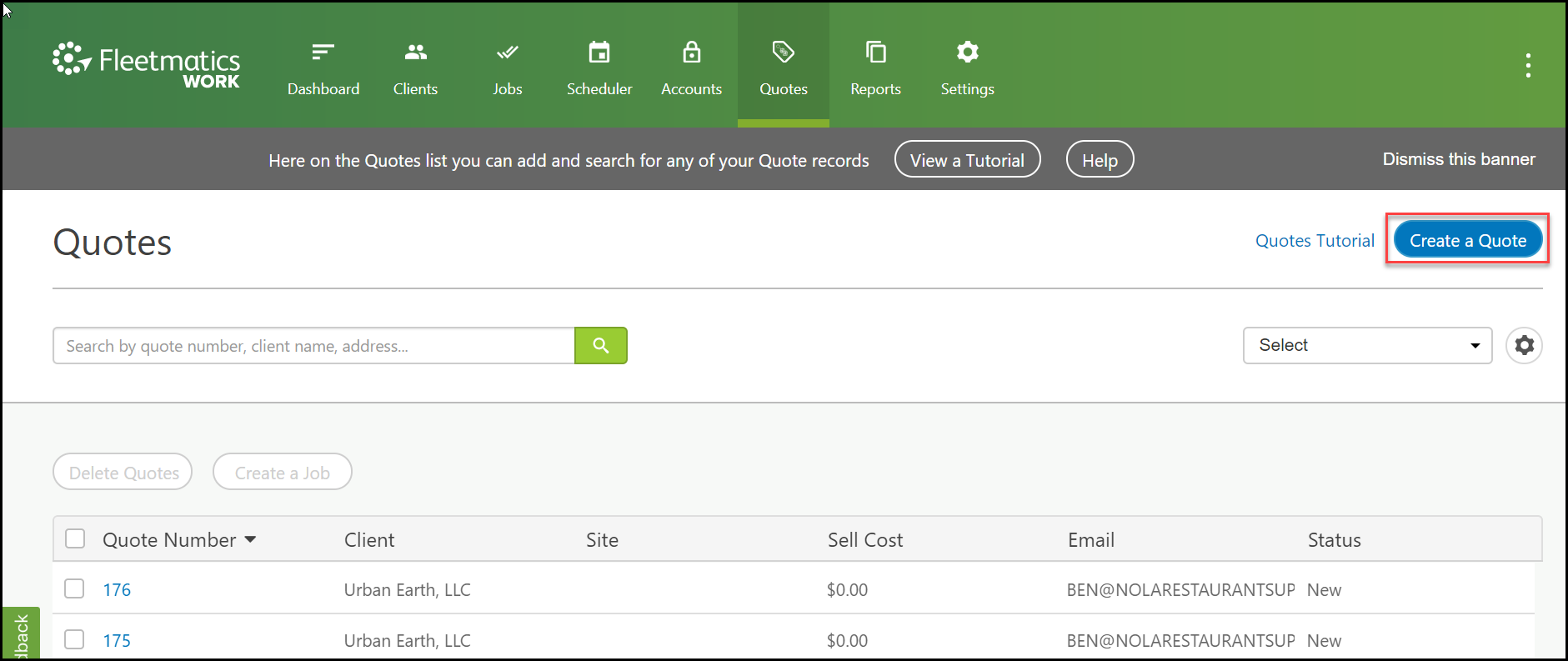 Fill in the details, add any items that need to be quoted and if necessary schedule an onsite assessment with a Fieldworker.
*Note: Once the Quote is scheduled it will appear on the Fieldworker's mobile app and Scheduler.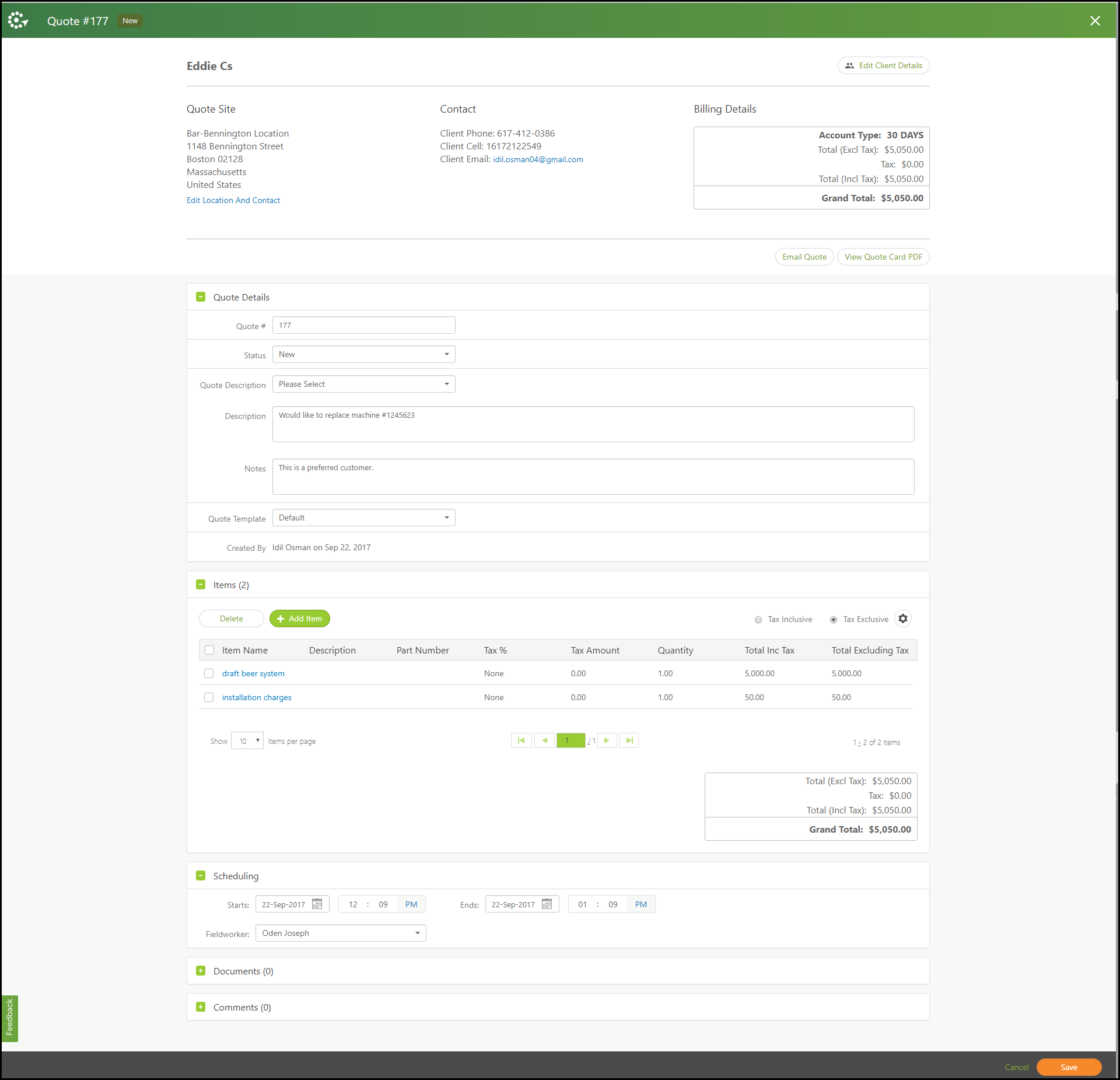 Admins can email the Quote Card directly to the Client or View Quote Card PDF to print.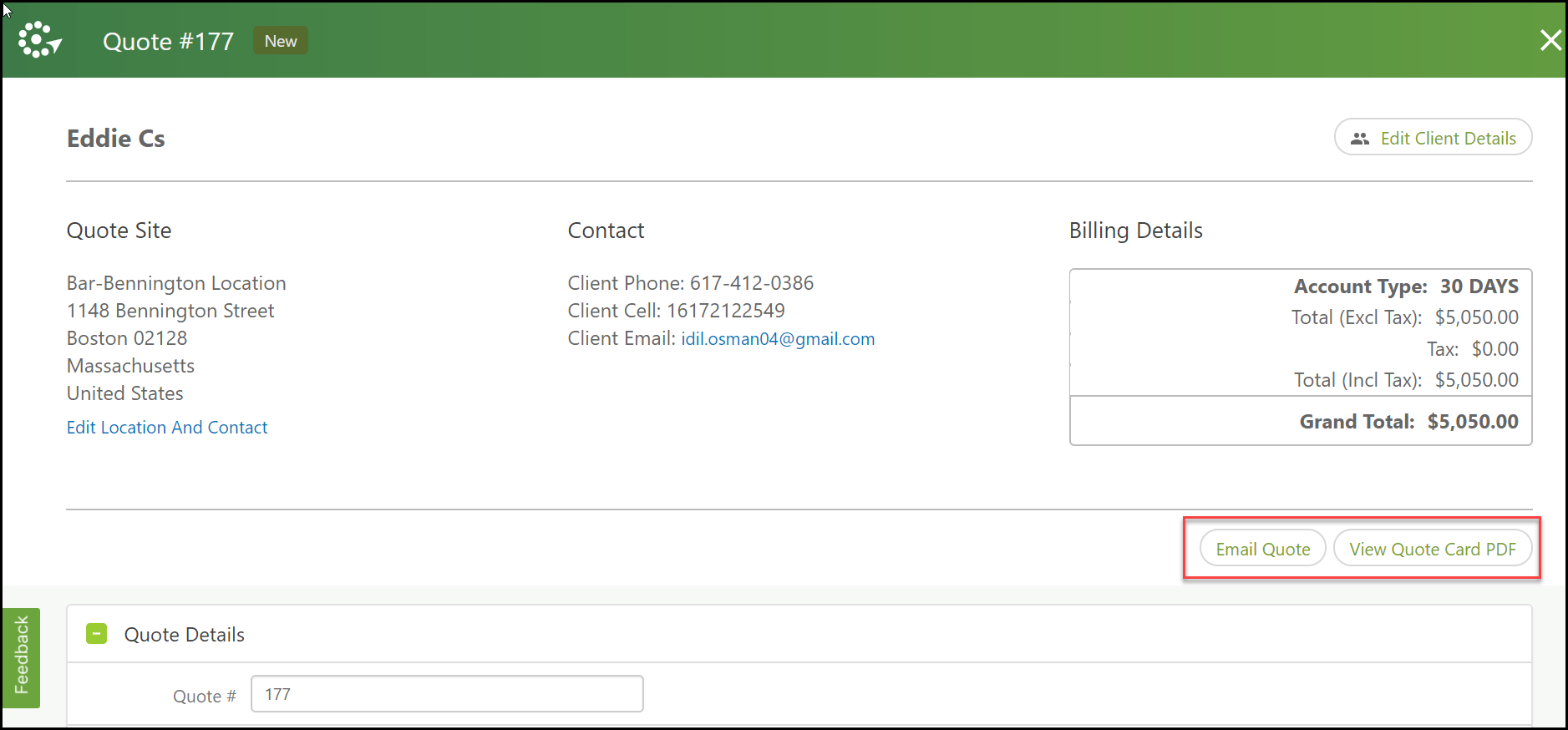 When the Quote is approved, select the checkbox next to Quote Number then select Create a Job.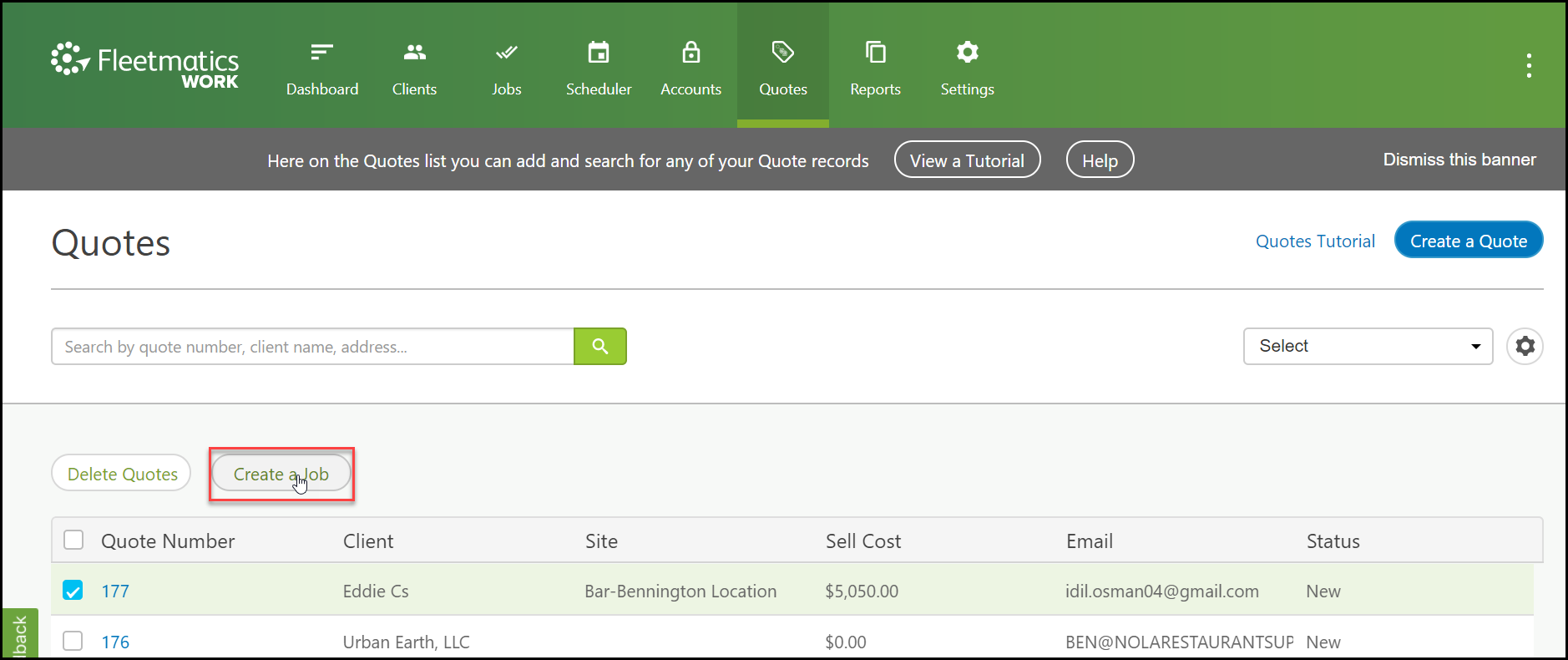 That Job Record will pop up so the work can be scheduled.
Note: Most of the details from the Quote will carry over to the Job, including the items for the invoice.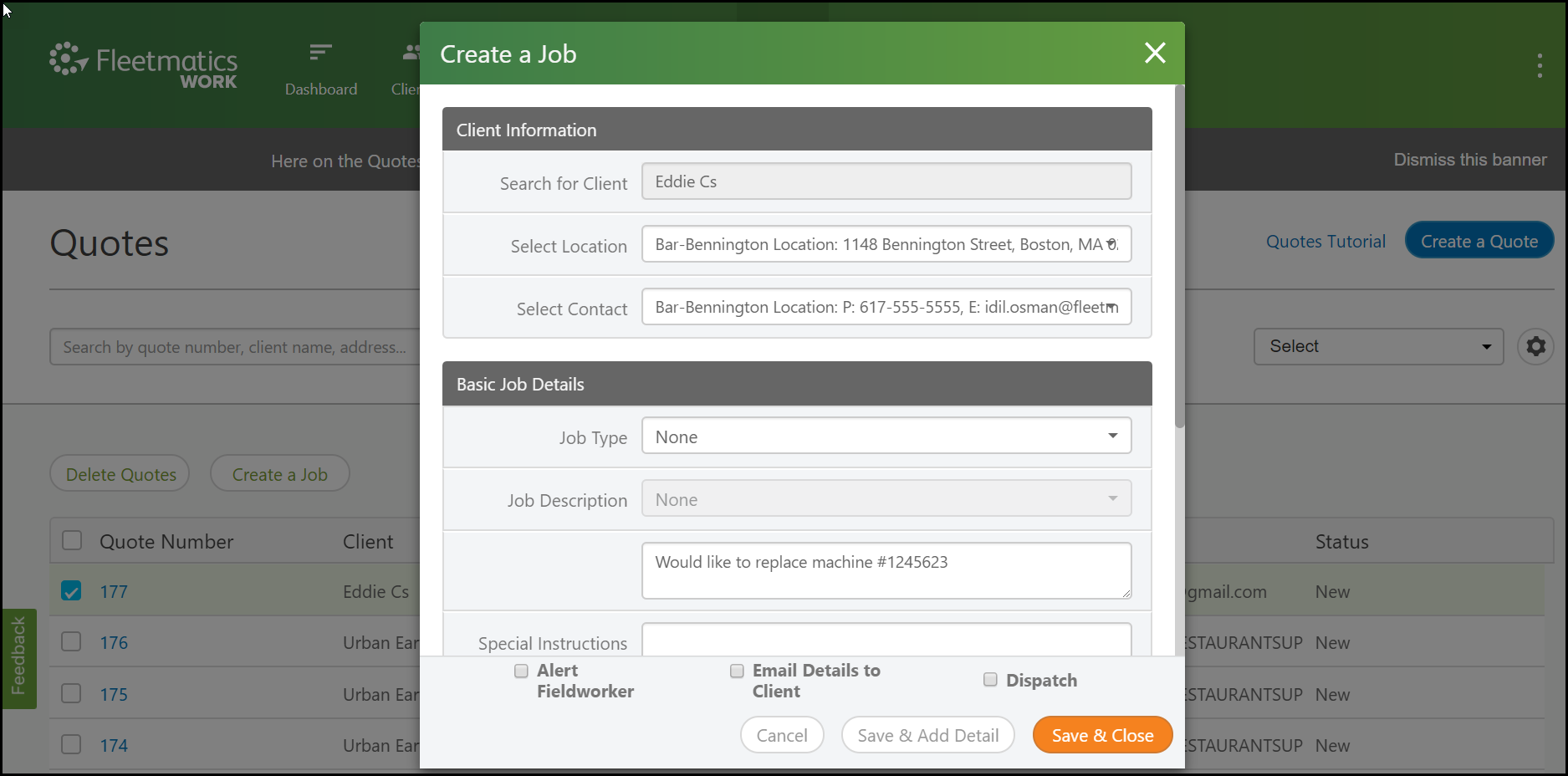 More Overviews.